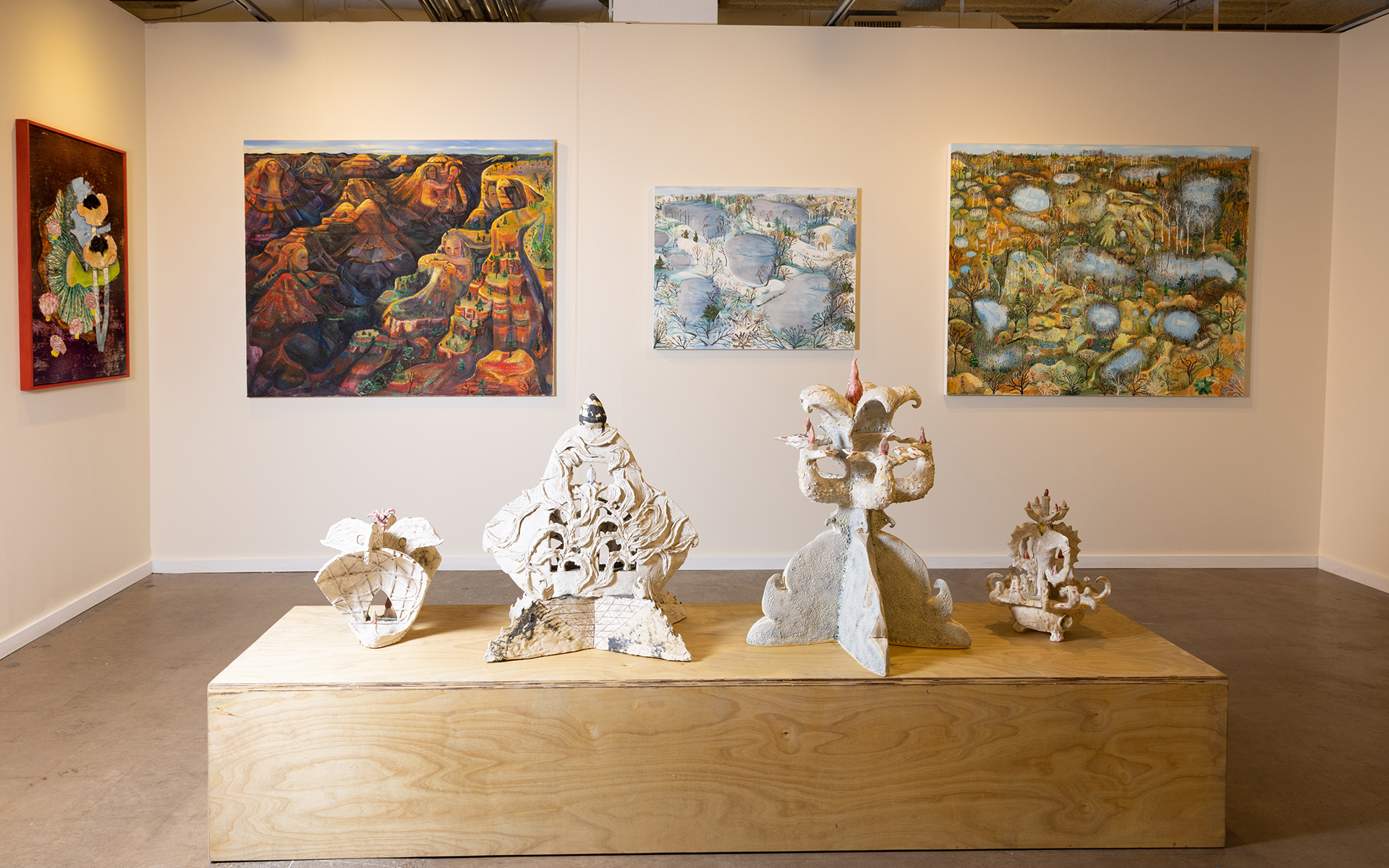 The Dallas Art Fair Brings a Citywide Energy to the Texan Metropolis
The fair's 15th edition spearheads programming around town with exciting shows at the institutions, galleries, hotels, and even a mall
The Texan sun was beaming in the late Thursday afternoon over downtown Dallas when the guests were arriving to the Dallas Art Fair Foundation preview benefit. A line of Ferraris and Porsches formed in front of the Fashion Industry Gallery, hauling the dolled-up Texan elite to toast the fair's 15th edition, which also anchors a potpourri of openings, private collection tours, parties, and talks across town. Around 90 exhibiting galleries from as close as a few blocks away to those from global hubs like Seoul, Paris, Lausanne, and Bogotá came together at the two-story venue for a bountiful offer of materials, narratives, and connections. "There are many established collector families in Dallas but we also have a young population moving or coming back home, and the fair offers art for all," Dallas Art Fair director Kelly Cornell tells Galerie.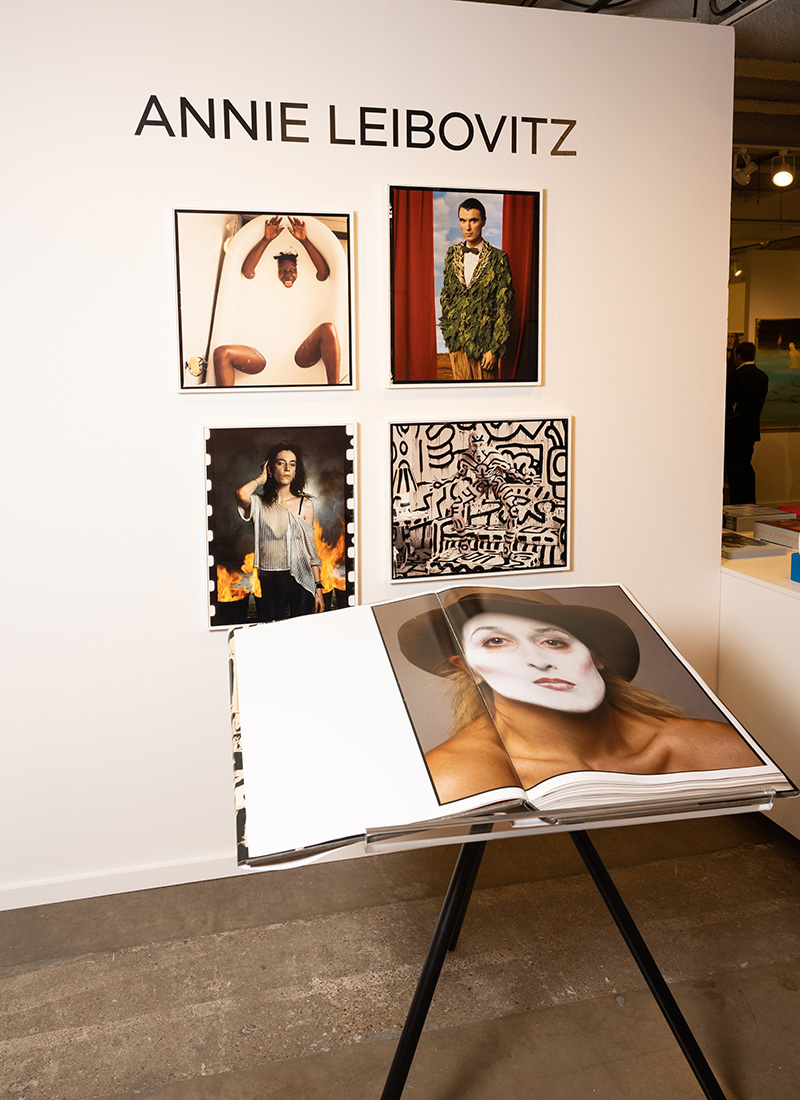 The first VIP morning kicked off with Cornell and Dallas Museum of Art curator Anna Katherine Brodbeck announcing 12 artwork acquisitions from the fair into the museum's collection. This year, nine artists such as Chelsea Culprit, Uuriintuya Dagvasambuu, and Karla Diaz entered DMA's permanent holdings with works that are on view respectively at the booths of Morán Morán, Sapar Contemporary, and Luis de Jesus galleries.
"We start sending out previews from the fair to the museum curators eight or so weeks earlier which is my absolute favorite part of the process because we encourage them to research new artists," Cornell says. The seven-year old initiative raises every year hundred thousand dollars through foundation donors to induct artworks from the fair into the neighboring museum's collection. DMA this year has responded to the fair energy with a lofty exhibition dedicated to film and sculptural works by Ja'Tovia Gary. For her first institutional exhibition at her hometown, the Dallas native who recently had a solo exhibition at New York's Paula Cooper Gallery exhibits recent multimedia work, as well as a commissioned sculpture which provides a surface to project an excerpt from her new feature film, Mitochondrial Montage.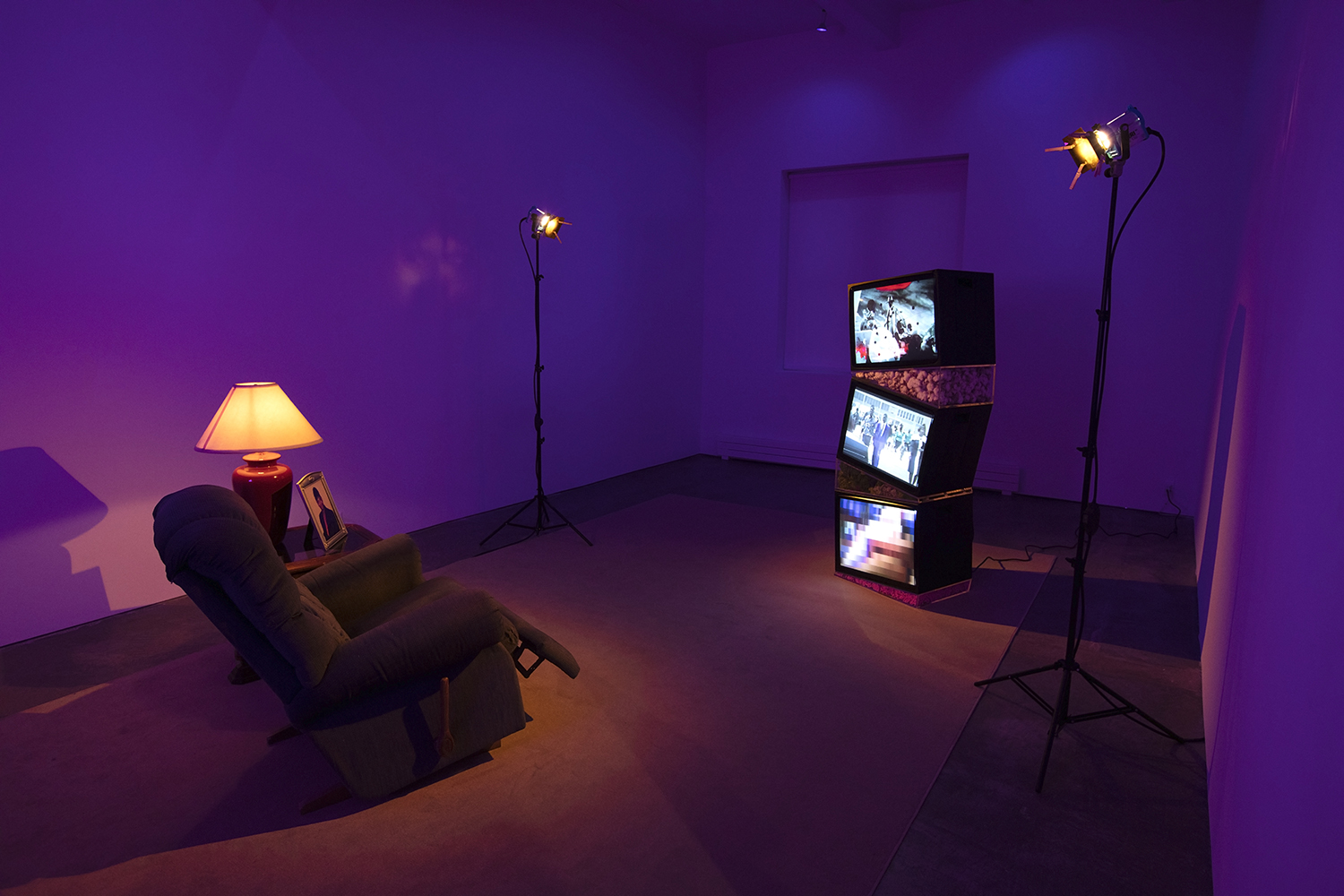 Painting is the dominant medium at the fair aisles; mainly figuration that is rich in color, texture, and scale. New York-based art advisor Anne Bruder expressed her picks for Galerie as 1969 Gallery's presentation of Mark Ryan Chariker and Radu Oreian and Gabriella Boyd, Francesca Mollett and Rosalind Nashashibi exhibited at GRIMM and Micke Meng's joint booth. "The fair has been able to expose and educate many young collectors about galleries and artists that that might not have access to unless of course they travel to one of the art centers like New York, LA or London," she added.
The opportunity to see emerging galleries represented next to global bluechips also excites Bruder. "One of the best European galleries to exhibit both established and emerging talent, Max Hetzler is also attending this year," she noted. Both celebrated for their vibrant brushstrokes, young figurative painter Grace Weaver and pioneering abstractionist Katharina Grosse stand out at the German gallery's booth, located across from another international powerhouse Perrotin. The Paris-born gallery similarly juxtaposes figuration's sought-after young names with pillars of abstraction. New York-based Sophia Narrett who recently had a solo show at the gallery's Lower East Side space is paired with late French master Hans Hartung whose painting T1975-R22 (1975) was sold for a $150-300,000 range on the preview day.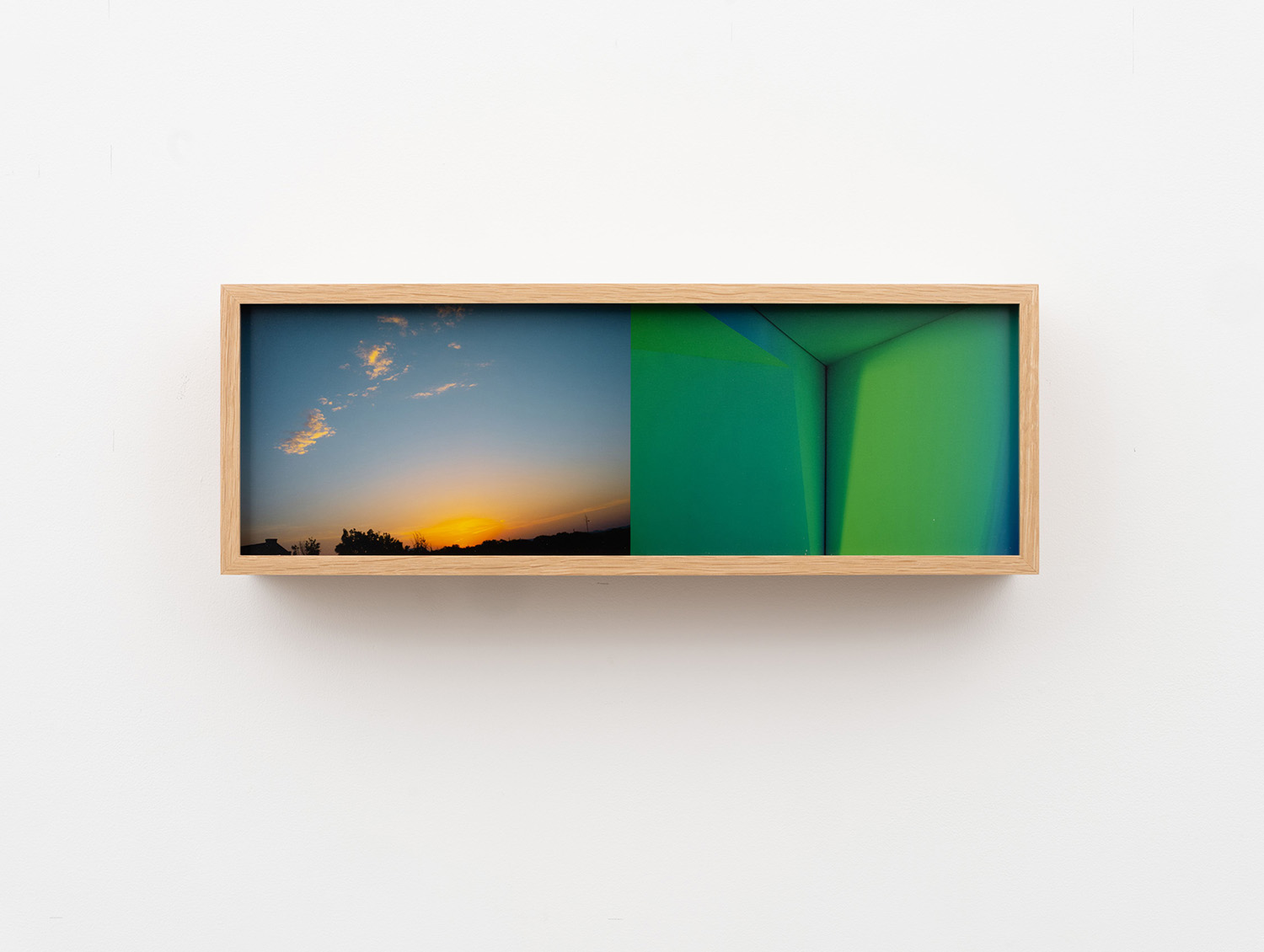 Chelsea's Miles McEnery tests the waters for some of their upcoming solo show artists, such as Texan native Natalie Frank and Markus Linnenbrink who will both have New York solos at the gallery in June. The gallery found collector homes for L.A.-based painter Whitney Bedford's playful takes on Modernist masters, Veduta (Van Gogh Champ) and Veduta (Munch Paysage) (both 2023), each at $40,000. Bicoastal gallery Albertz Benda also brings a young selection from its painting-heavy roster, including a moody nocturnal painting by Korean American artist Sarah Lee, titled Starry river (2023) and exuberantly colorful works by two young Brazilian painters, Rafael Baron and Larissa de Souza.
Hesse Flatow veers away from the dominant group show concept with a solo booth dedicated to Texas's own Madeline Donahue whose paintings and ceramics explore the joyful and tolling realities of pregnancy with a bright palette and a dash of humor. Charlotte-based SOCO Gallery has brought to Texas an eclectic batch from its southern artist-focused roster, including a ceramic sculpture by Summer Wheat and Damian Stamer whose absorbing oil on panels blur the boundaries between spring-kissed en plein air figurations and gestural electric abstractions.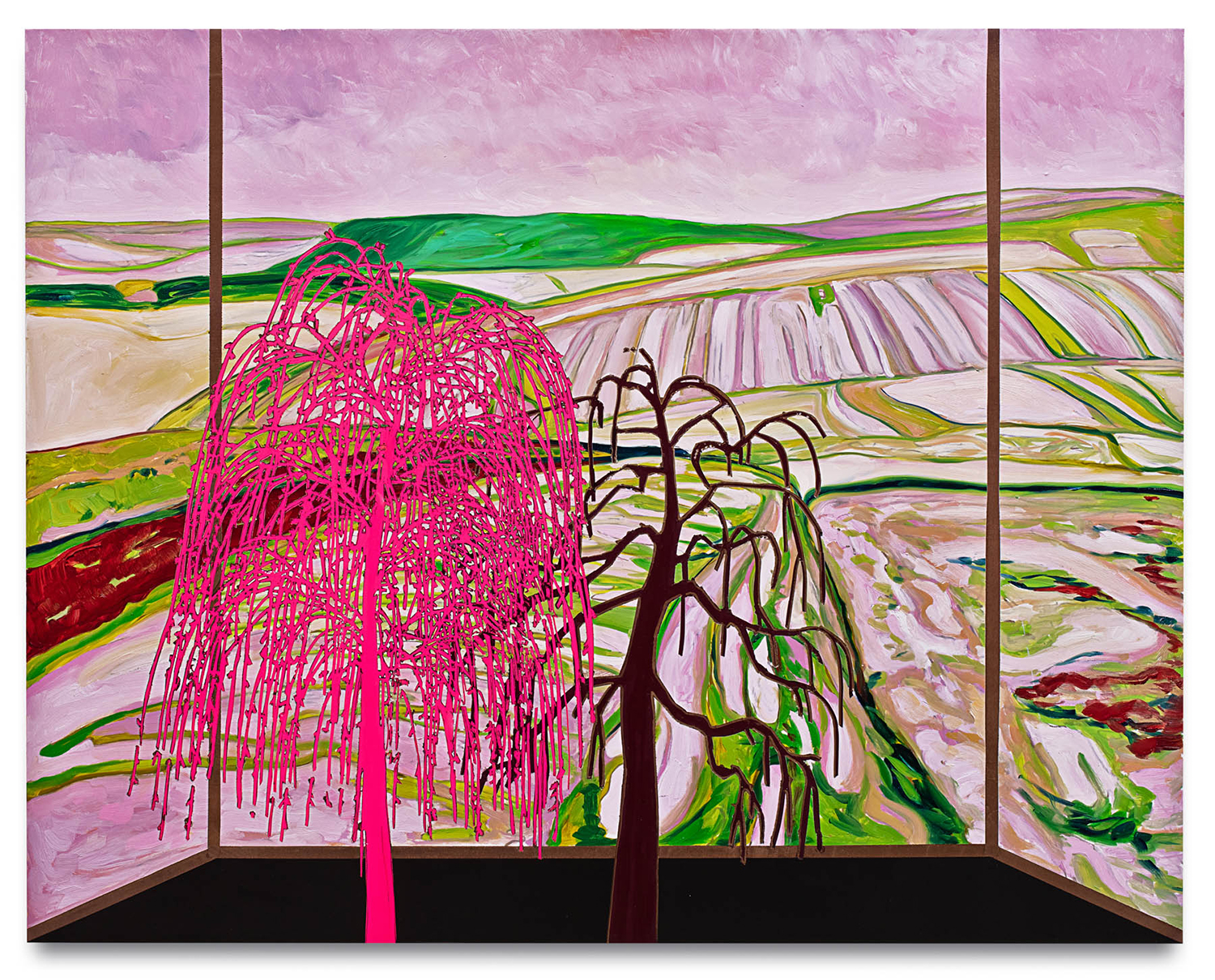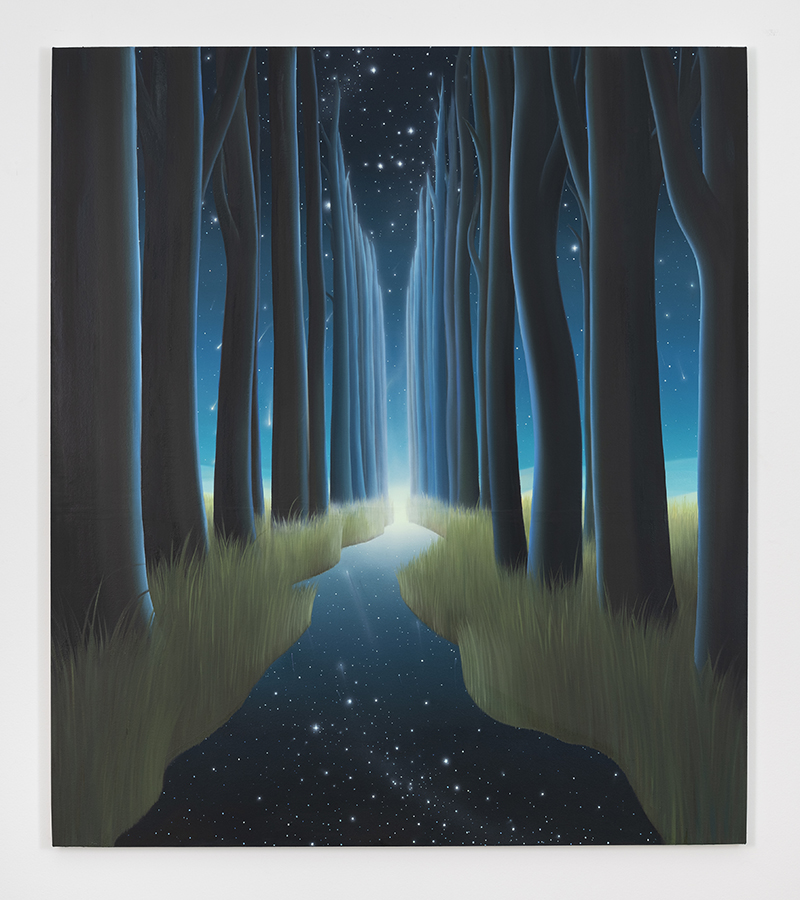 Those in need of a boozy break from the fair fatigue take a quick stroll to Nasher Sculpture Center where an intimate survey of smaller scale works by maestro of towering sculptures Mark di Suvero sits adjacent to Chicago-based multidisciplinary artist Theater Gates's Afro-Mingei. Combining the artist's interests in Japanese ceramics and African heritage in American history, the bar is an experiment on merging two cultures through food, mixology, and design. The intimate setting promises an eclectic menu, furniture designed by Gates, and a music program anchored by his expansive record collection.
Up in North Park Centre, the fair expands its footprint with the group exhibition, Talk of the Town, curated by DMA Anna Katherine Brodbeck, which features nine artists whose works have entered DMA's collection through the Dallas Art Fair Foundation Acquisition Program in the last six years. The alumni includes Summer Wheat, Sarah Award, Danielle Mckinney, and Evita Tezeno who all tap into the impact and potential of female portraiture today against art history's male-dominated take on the subject matter. Located on the mall's second floor, the week-long show materializes the connection woven by the initiative between the local cultural landscape and the fair. Nancy Nasher who co-owns NorthPark Centre and is the president of the board of trustees at Nasher Sculpture Center has expressed Galerie her fascination for her city's evolving cultural scene: "I've seen the Dallas arts and culture flourish over the last five decades through the hard work and dedication of many culturally minded citizens that value what arts can bring to a world-class city."
From the unveiling of a new ceramics-focused group show at Dallas Contemporary, Milanese painter Giangiacomo Rossetti's first US survey at the Power Station, and the Eyeboretum experience around Tony Tasset's massive Eye sculpture across from the hotel The Joule, the ongoing week of programming is an indication of the philanthropist's sentiment. "We get stuff done—there are not a lot of barriers here," Cornell added. "There are a lot of doers and energy here, so people will always get behind a good idea and support it."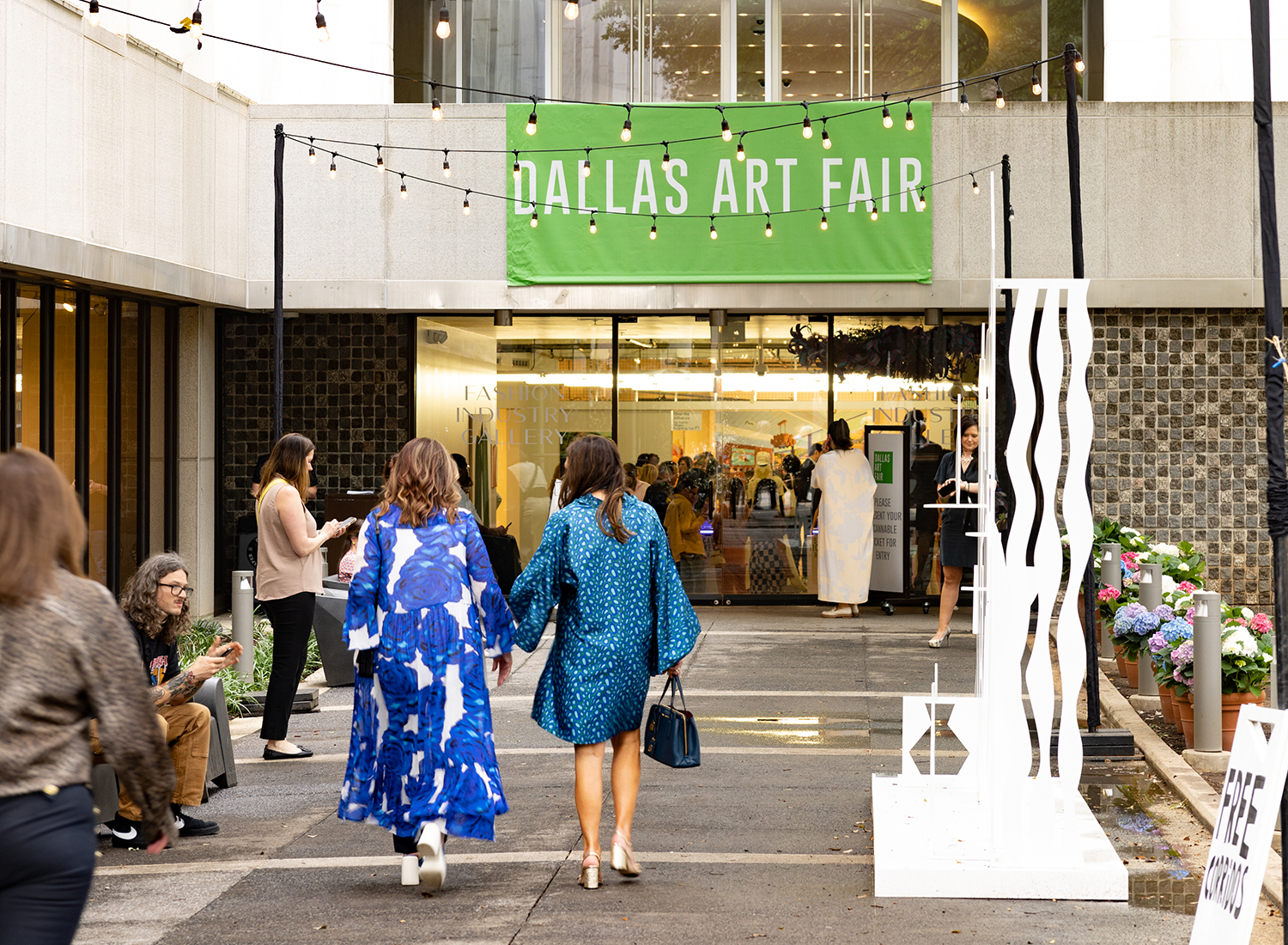 Dallas Art Fair runs through April 23 at the Fashion Industry Gallery alongside a city-wide programming.
Next Post