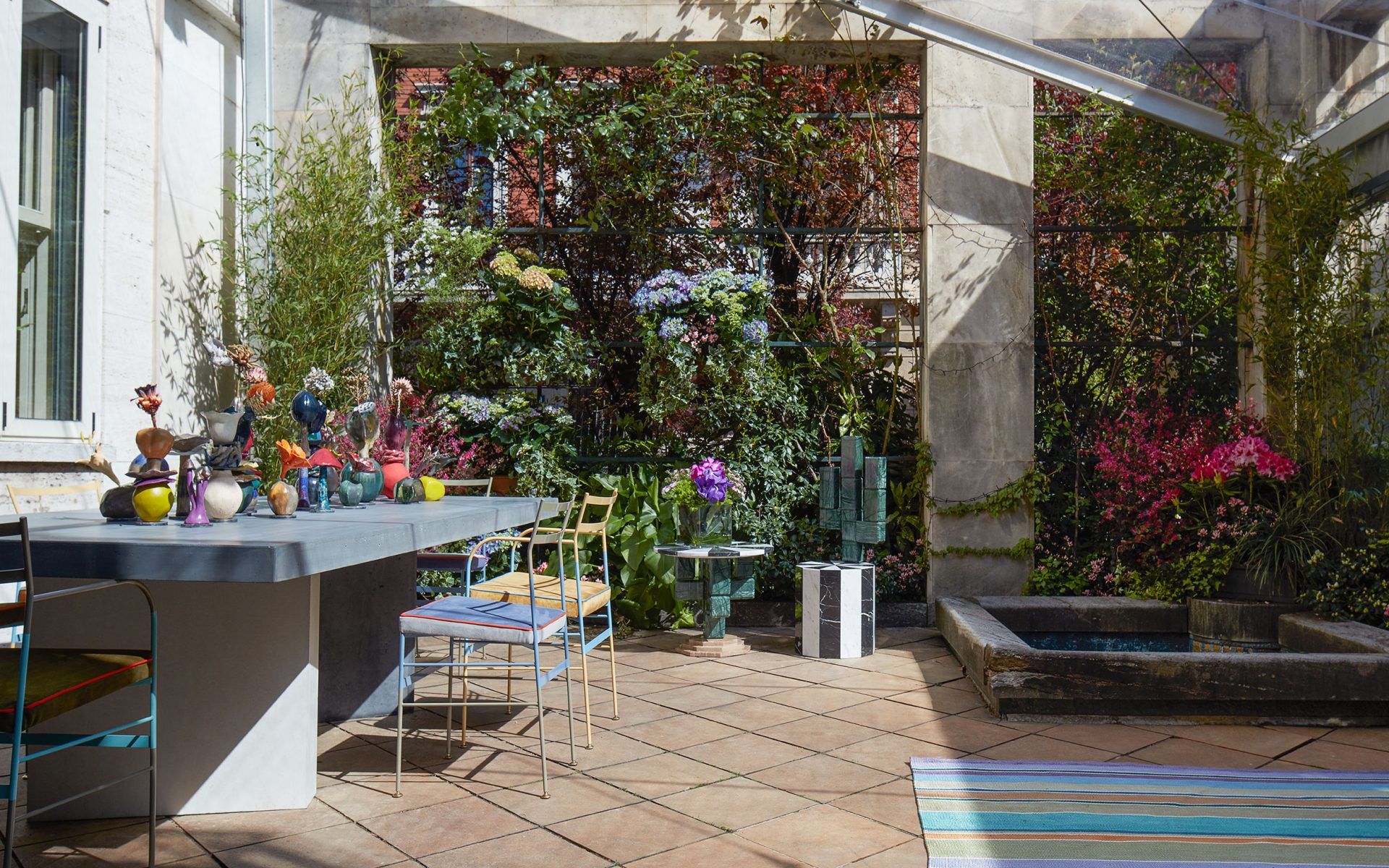 Artemest and TED Milano Unveil Stunning Villa in Milan
Artemest cofounder Ippolita Rostagno talks to Galerie about her studio's stunning collaboration with TED Milano at Salone del Mobile
For the second year in a row, design studios Artemest and TED Milano teamed up for an exhibit during Salone del Mobile. The collaboration transformed a 1930s Milanese villa—believed to be designed by famed Italian architect Gio Ponti—with splashy interiors evoking 1960s Italian cinema for the exhibition "Living Objects."
Spanning the villa's ground floor and basement, the installation imitates the layout of a small apartment with a formal entryway, large living room, bedroom, office nook, bathroom, sitting room, formal dining room, and terrace. Putting a lighthearted spin on things are a game room and home cinema.
"There is so much hype around Salone as the premiere occasion for newness in design that we thought it would be charming—and a bit controtendenza—to go the other way and go small and intimate instead," says Artemest cofounder Ippolita Rostagno, who called upon dozens of high-end design purveyors, including Pierre Frey, Adele-C, and Dedar, for the event.
"Our deepest relationships are with architects and interior decorators, so this was an opportunity to display the breadth of capabilities of our artisans and designers," Rostagno tells Galerie. "We were excited to bring together small and large objects as well as more specific applications, such as hand-painted wallpaper, that are difficult to communicate as finished products."
Recommended: 10 Must-See Events at Milan's Salone del Mobile
The exhibit includes a home cinema with an eclectic array of seating options. The furnishings selected for each space reflect characters within the archetypical Italian family. "The worldly intellectual, the extravagant wife, the proper grandmother, the restless youth," she says. "All details speak of a combination of these ideas, more than of one singular point of view. Eclecticism is very Italian, the home being the preeminent place where new and old cohabitate."
See more images of the stunning exhibit below.
Next Post