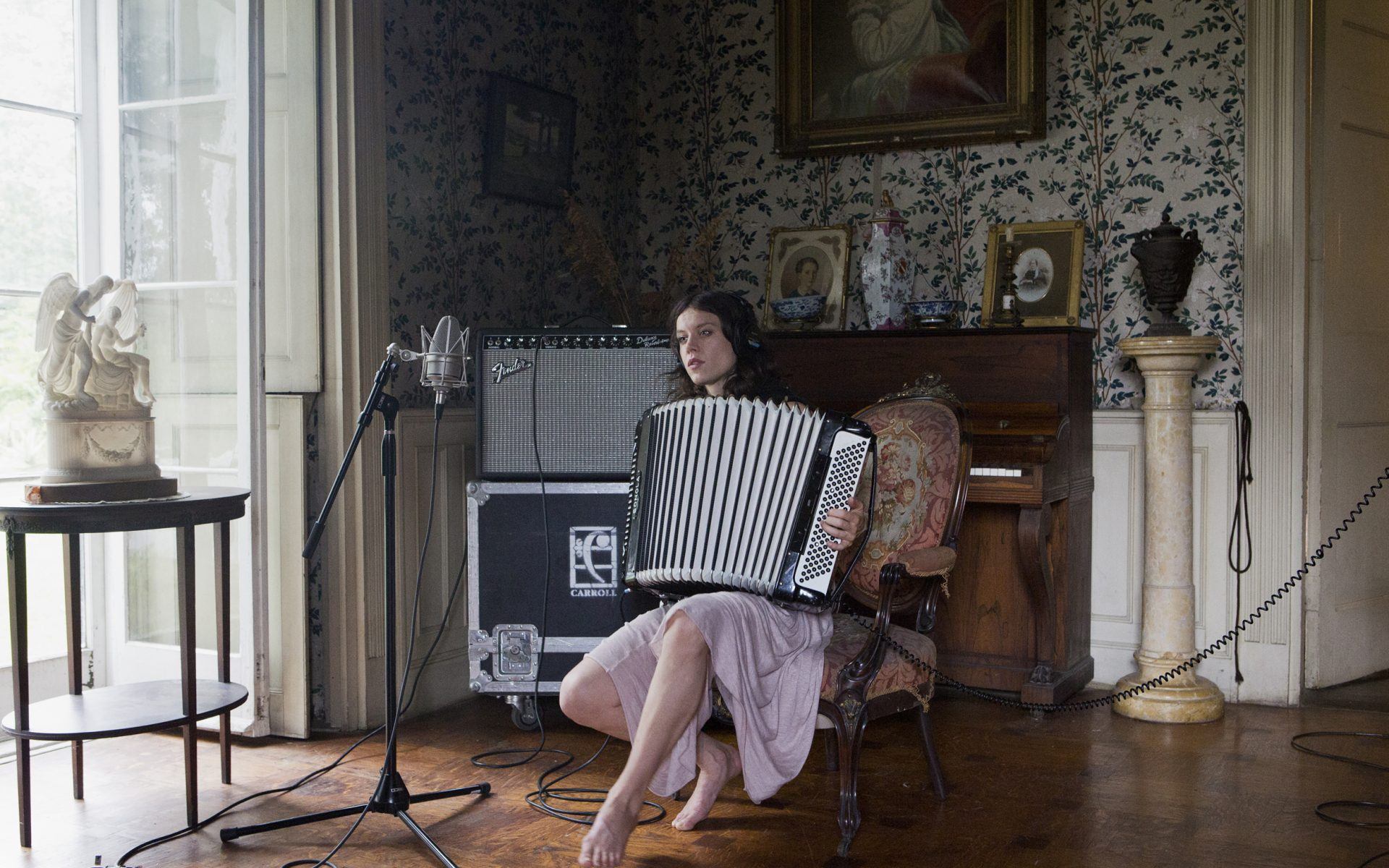 13 Artworks That Reflect This Time, According to Art World Luminaries
Specialists from Christie's, the Broad, Perrotin, Peggy Guggenheim Collection and the Hirshhorn share the art they connect with now
When the COVID-19 pandemic hit a few months ago, the world changed in ways we could not have imagined. And while everyone has their own ways of processing it, art can be a powerful solace—as it has been for centuries in times of crisis. As international institutions the world over have been shuttered for months, Galerie reached out to a handful of the leading museum directors, curators, gallerists, and auction house specialists to share an artwork that they feel is particularly relevant during this time. The themes range from quiet reflections of the interior space and the passage of time to the environment and representations of knowledge, and they all ultimately share an optimistic message of hope and shared humanity. Find the insightful selections below.
1. Brett Gorvy, co-founder and partner, Lévy Gorvy, New York and London 
"When I lived in London over 20 years ago, any visit to New York had to include a pilgrimage to the Frick to visit Giovanni Bellini's St. Francis in the Desert, my all-time favorite work of art. So began a precious routine in a city that I love and chose as my home. Bellini represents St. Francis as a man surrounded by the infinite details of nature, receiving with outspread arms the morning light as his stigmata. Not only is this painting about the human response to nature—and I have been fortunate to have been in lockdown in the countryside—but I have a newfound connection to these motifs. Frick director Ian Wardropper and I had been in conversation about the museum's plans to temporarily relocate this summer to the Met Breuer building during a two-year renovation. For the first time since its acquisition, this painting is moving from its home. What was once symbolic of consistency is now at its core representative to me of the future of New York, its closed institutions, and the question of what the future holds. It becomes a dream of normality."
2. Sara Friedlander, deputy chairman, postwar and contemporary art, Christie's New York
"With the undifferentiation of days that comes with our social isolation, Christian Marclay's groundbreaking 24-hour installation, The Clock, is more relevant than ever. Through 12,000 or so moments of cinematic history, we are reminded of our shared humanity and of our ability to confront the past, present, and future. We laugh, we cry, we're bored, we're exhilarated. The bonus: It's the most functional work of art for a global pandemic. It literally tells us the time and shakes us out of our banal existence. Every minute becomes a suspenseful happening. It's 3:58! What will happen next?" 
3. Daniella Luxembourg, founder, Luxembourg & Dayan, New York  
"Inevitably, during these past couple of months my entire universe has contracted into the parameters of the home. The furniture, the clothes, not least the art hanging on the walls—everything appears to be closer, more present. The experience is proving both liberating and claustrophobic as the domestic environment is now synonymous with life itself. An artist that particularly occupies my thoughts these days is Domenico Gnoli (1933–1970). One of the most wonderful anomalies of 1960s Italian painting, Gnoli had a short-lived career before dying of a sudden illness at the age of 37. Nevertheless, in the time that he had, he mastered the art of estranged intimacy, exploring the fantastical world of textures, patterns, and details of bourgeois domesticity: a shirt's collar, the heel of a shoe, a button, a cushioned sofa, a set of beddings, or indeed—my favorite—a woman's head of hair gathered into a bulky braid (the length measuring nearly seven feet). In the detail we often find the whole. I dedicate this choice of work to Germano Celant, who passed away last week due to COVID-19. He was a visionary who made a huge impact on how we see and consider Italian postwar art. I look forward to seeing next year the major Gnoli retrospective exhibition he curated at the Prada Foundation with our gallery's support."
4. Gražina Subelytė, assistant curator, Peggy Guggenheim Collection, Venice 
"This moment in time we are living in often reminds me of Piet Mondrian's philosophy. Behind the apparent austerity of his works lies a distinctly human and intuitive premise. Affected by the troubled socio-political climate of the first decades of the twentieth century, Mondrian rejected representation and perceived nature to be flawed and approximate, masking the underlying truth of universal harmony. He aimed to remove any false manifestations in order to reveal the true workings of the cosmos. By abstracting from nature, through his reduced, rhythmic works, Mondrian sought to instill a spiritual effect on the viewer. Created based on his intuition, his seemingly stern "Neo-Plastic" works, such as this composition, are as human as any in history. Just like in these paintings, today, there is a sense that a veiling layer is being torn off to reveal the harmony and humanity that binds us all together, and yet all too often gets forgotten."
5. Melissa Chiu, director, Hirshhorn Museum and Sculpture Garden, Washington, D.C.  
"The air might seem cleaner at the moment, but single-use plastics (freighted with Covid-19) are still ending up in our oceans. I have chosen Olafur Eliasson's Your Oceanic Feeling (2015), a large-scale sculpture that evokes the atmosphere and seas of our planet. It's a giant sphere of stainless steel with pink- and green-hued glass panes that simultaneously reflect and emanate light. It has enormous mass but is also ethereal, casting different shadows throughout the day across the Hirshhorn Museum lobby, where it is currently installed. It's easy to lose sight of bigger issues at hand when the world is gripped by headlines about the pandemic, but without the atmosphere and the ocean—subjects this artwork challenges us to consider—where would we be?"
Recommended: Tour Olafur Eliasson's Stunning First Building in Denmark
6. Peggy Leboeuf, executive director and partner, Perrotin, Hong Kong, New York, Paris, Seoul, Shanghai, and Tokyo
"Right now I am thinking a lot about one of Gabriel Rico's newest works, II Mural, which is going to be installed in our Paris space later this month. The imaginative composition proposes an equation made up of found man-made objects such as masks and musical instruments, organic elements untouched by human civilization, and his own drawn mathematical symbols. The result is a thought-provoking, highly complex, and intuitively legible exploration of our relationship with nature as well as societal flaws. Gabriel has always been interested in the Age of Reason, when science began to utilize mathematics to understand and ultimately dominate nature. In our current moment, we are reliant upon science and mathematics to find an answer to a seemingly impossible equation. In the meantime, our routine has become upended and we have been dealt a completely new set of challenges. While his equations are nonhierarchal, Gabriel Rico forms clever and unexpected connections that poetically represent our common struggle to find balance."
7. Joanne Heyler, founding director, The Broad, Los Angeles 
"During the pandemic, we are all living our own version of Icelandic artist Ragnar Kjartansson's nine-screen installation, The Visitors, which is defined by both solitude and collaboration. This work, which is in The Broad's collection, feels particularly relevant today as experiences of loneliness and loss are coupled with new ways of forging community and connection. It was filmed at the historic Rokeby farm in upstate New York. Kjartansson invited a group of friends to stay with him for a week at the ethereal yet decrepit estate, resulting in a performance. The friends play the same song for over an hour. The Visitors was produced in a single take, simultaneously recording each musician's performance in separate rooms. The result is, at times, melancholy and contemplative, and at other times uplifting." 
8. Dr. Michael Brand, director, Art Gallery of New South Wales, Sydney
"After seeing this work by Balinese artist I Nyoman Masriadi at Art Basel Hong Kong in 2019, I acquired it for the Gallery's collection, which has a special interest in Southeast Asian contemporary art, and it now features in a show I curated that sits behind our closed doors. It's a challenging image that speaks to the power of the written word painted by an artist who combines references to Indonesian history, religion and mythology with allusions to international popular culture. Looking at the hyperrealistic figure with exaggerated musculature seated in a meditative pose while holding aloft an unidentified book, I first reflect on his inner strength and fortitude—among the qualities on which we draw at this time of confinement. But then I also think about both the knowledge that books represent and the care we need to take as we analyze that information and the way it is used by those who wield power. Is he speaking to us or is he threatening us? We live in very complex times." 
9. Almine Rech-Picasso, founder, Almine Rech Gallery, New York, London, Paris, Belgium, and Shanghai 
"The organic shapes that dominate Kenny Scharf's paintings first emerged in the 1980s, in response to and inspired by the AIDS pandemic of the 1980s, but have remained an important element of the artist's pictorial vocabulary to the present day. These evocative shapes conjure up associations with the spread of a dangerous contagion, but somehow the message Scharf conveys about the human condition is suffused with energy and optimism, blending biomorphic forms with pop culture references and bright, dynamic, elaborate color schemes. His work feels deeply relevant to the reality we face at present—as we navigate the challenges and grief of a global pandemic, still we must find a way to believe in our world with enduring optimism. Spin Out!, one of the artist's newest paintings, is a vivid example of the many aspects of his work."
Recommended: We Visit Kenny Scharf's Awe-Inspiring New Studio as He Readies for the Spotlight
10. Jorge Coll, CEO, Colnaghi, London and New York 
"Great art can help us through crises like the one we are currently experiencing. As Cicero said, 'Art is born of the observation and investigation of nature.' This remarkably alert Roman imperial portrait of a young woman (second to third century) has endured through the ages; red marks on her neck reveal she has lived through fire, her enigmatic features veiling the stories and secrets of nearly 2,000 years of life. Skillfully carved from five separate pieces of marble, this sculpture was rediscovered by the avid numismatist Tomasso Bertelé in the Grand Bazaar of Istanbul and first published in 1957. Founded in 1760, Colnaghi has an unmatched history of its own. We are the only major commercial gallery to specialize in artworks from antiquity through to the modern era, which can add beauty and harmony to our lives when we need it most." 
11. David Maupin, founder, Lehmann Maupin, New York, Hong Kong, and Seoul 
"In quarantine with my family, I find myself returning to Emily Dickinson in search of some words of wisdom, someone who can speak to the feeling of isolation that we are all experiencing in one form or another. There is one poem in particular that I love titled 'I Dwell in Possibility.'
A fairer House than Prose –
More numerous of Windows –
Superior – for Doors –
Of Chambers as the Cedars –
Impregnable of eye –
And for an everlasting Roof
The Gambrels of the Sky –
Of Visitors – the fairest –
For Occupation – This –
The spreading wide my narrow Hands
To gather Paradise –
She suggests that there is power in the visual experience (even if it is imaginary or deep in the subconscious) that transcends the written word. To me, art has always held this power—an escape to a world of possibility. The poem makes me think of a watercolor by our artist Do Ho Suh titled Home Within Home. For me, this work evokes both a meditative sense of calm and an uplifting feeling of possibility."
12. Jennifer Olshin, partner, Friedman Benda, New York 
"Timothy Curtis brings us into the heart of the crowd. Like a giant Zoom. His faces float, overlap, and stack, expressing the gamut of human emotion through the power of painted lines. A self-taught artist from western Philadelphia, Curtis now lives in New York. As a young graffiti writer, he followed local tradition, adding a smiley face to his tags, but starting in the early 2000s while serving a seven-year prison term, he expanded this legacy. Developing a repertoire of over 8,000 distinct faces and stockpiling them into notebooks, he draw from everything he saw, studied, or imagined. Art was his rescue from confinement, and he created a new lexicon with which to tell his story. The painting is resonant now. Upbeat and hopeful, it equalizes and democratizes. It celebrates individuality, but each in Curtis's community of faces is necessary to complete the painting: They rely on each other as we all do during this time." 
13. Christian

Rattemeyer, director, SculptureCenter, New York  
"As we prepare to return as exhibitors to Frieze New York this week, I've been getting reacquainted with our available works and was particularly struck by Elizabeth Jaeger's commission Blackened Plumeria. The series of unique works were commissioned following Jaeger's participation in our 2016 In Practice exhibition, SculptureCenter's annual open-call exhibition for emerging artists. While completed at a time that predates the world's current circumstance, its mood seems fitting; Jaeger's works routinely embed deep emotions within the forms of familiar objects. The flower in Jaeger's sculpture—a plumeria—is both a symbol of fertility and loss; they are often planted at burial sites and used in funeral ceremonies."
Next Post