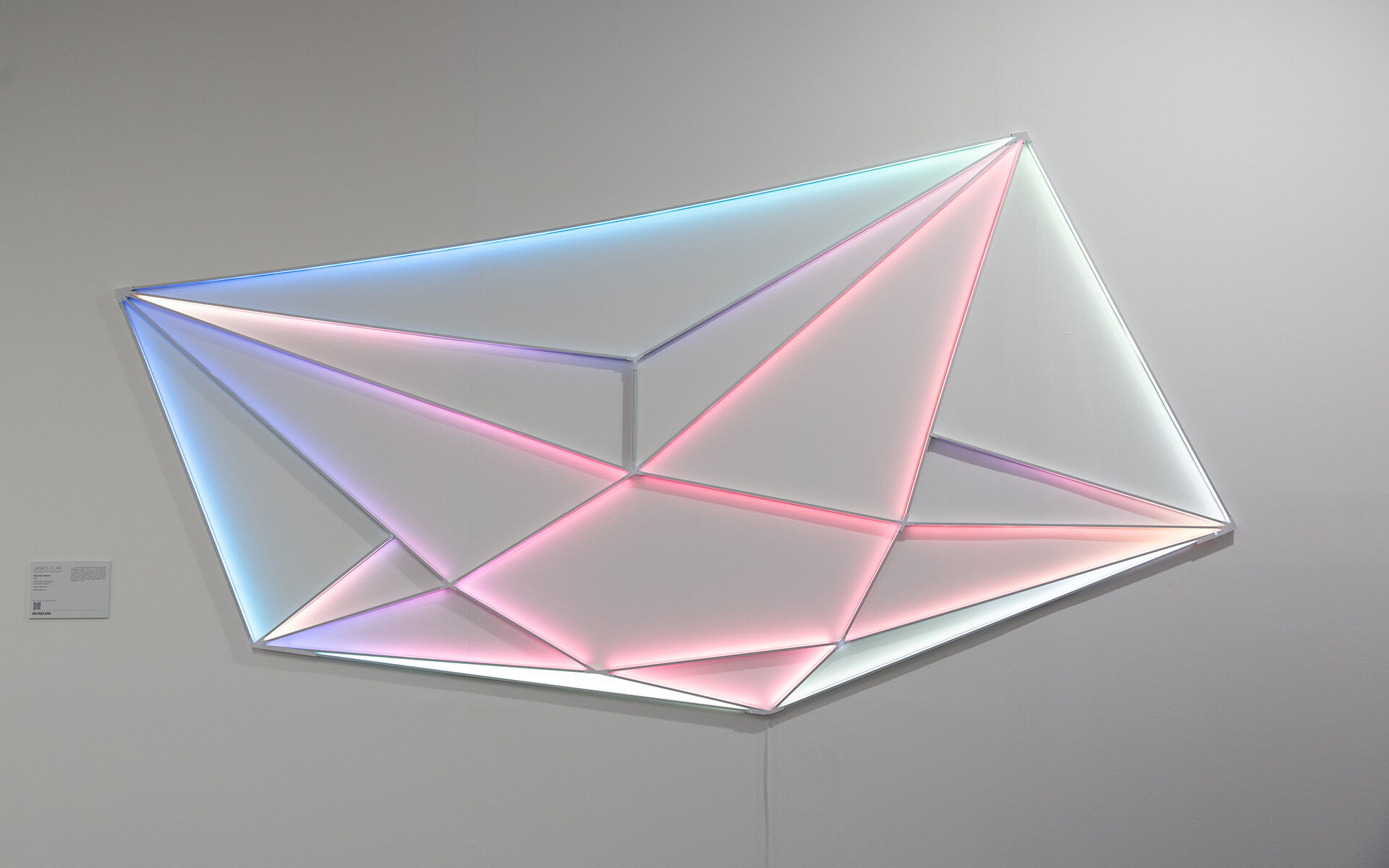 Here's What Not to Miss at This Year's Cutting-Edge Art Dubai
With 100 exhibitors from 44 countries, the 15th edition of the Middle East's leading art fair is bigger than ever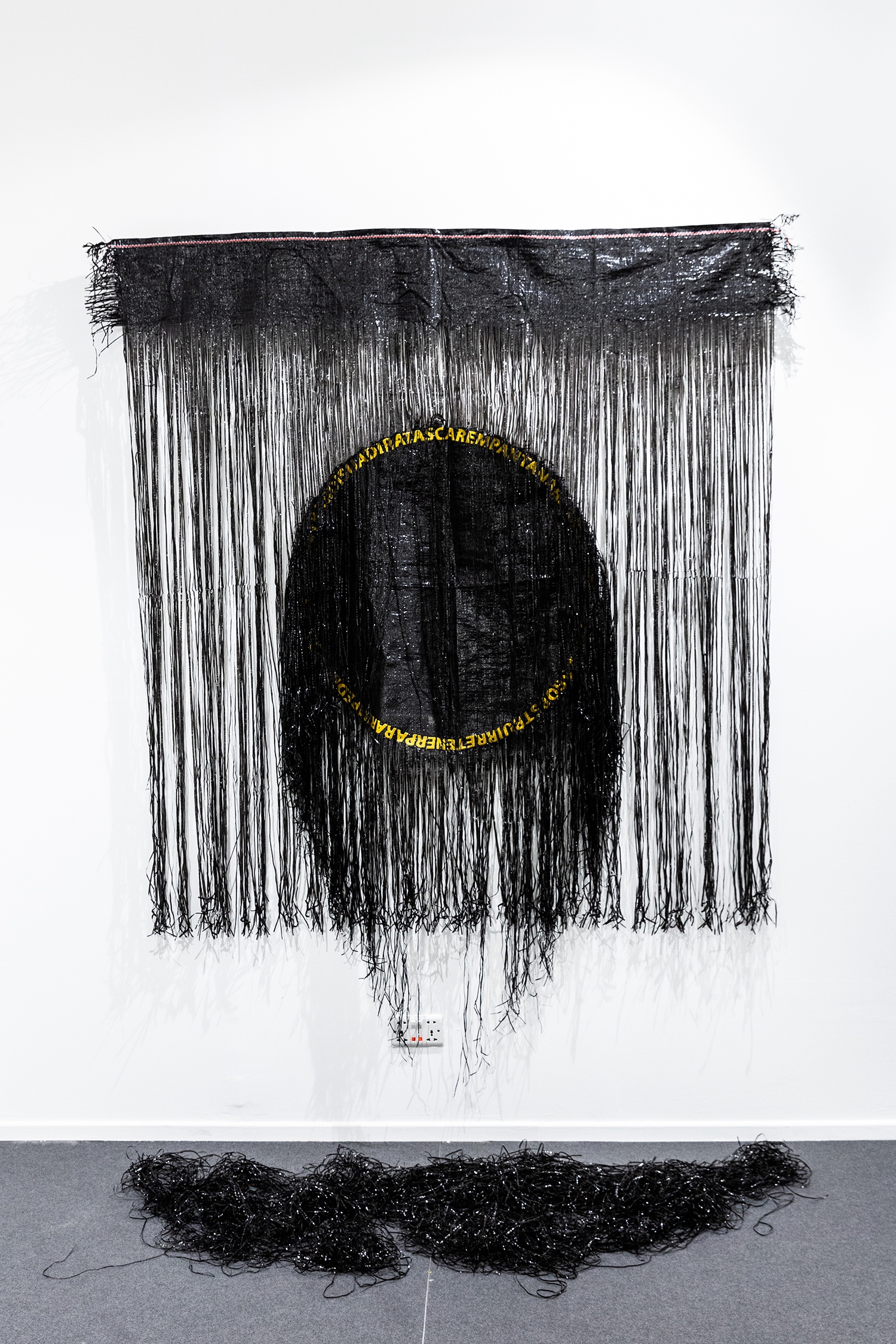 On Wednesday afternoon, at approximately 2pm, a ripple of agitation fluttered through the halls of the Dubai Art Fair. This was Day One, and Sheika Latifa was about to grace the fair with her presence. Arriving with a small retinue, the princess, who now is the Chairperson of the Dubai Culture & Arts Authority that she established in 2007, completed an elegantly brief meet-and-greet of the main personnel. Behind her was a long screen-based work by the American-Filipino artist James Clar, called Cloud Seed. It turned out that she had given it royal seal of approval the previous year but adding a version of it to her already impressive art collection.
Clar, an NYU film grad, uses generative software to create the impression of rain falling down a window pane, behind which live action of those passing by—captured in real time—plays out. The title refers to the process of making artificial rain, first introduced to this arid region in 2010. But it wasn't just technology that was proving attractive to visitors. Isa Lorenzo, whose gallery Silverlens is based in Manila and had another version of Clar's project on her booth, had also sold two works by Maria Taniguchi: deliberately systematic paintings of grids.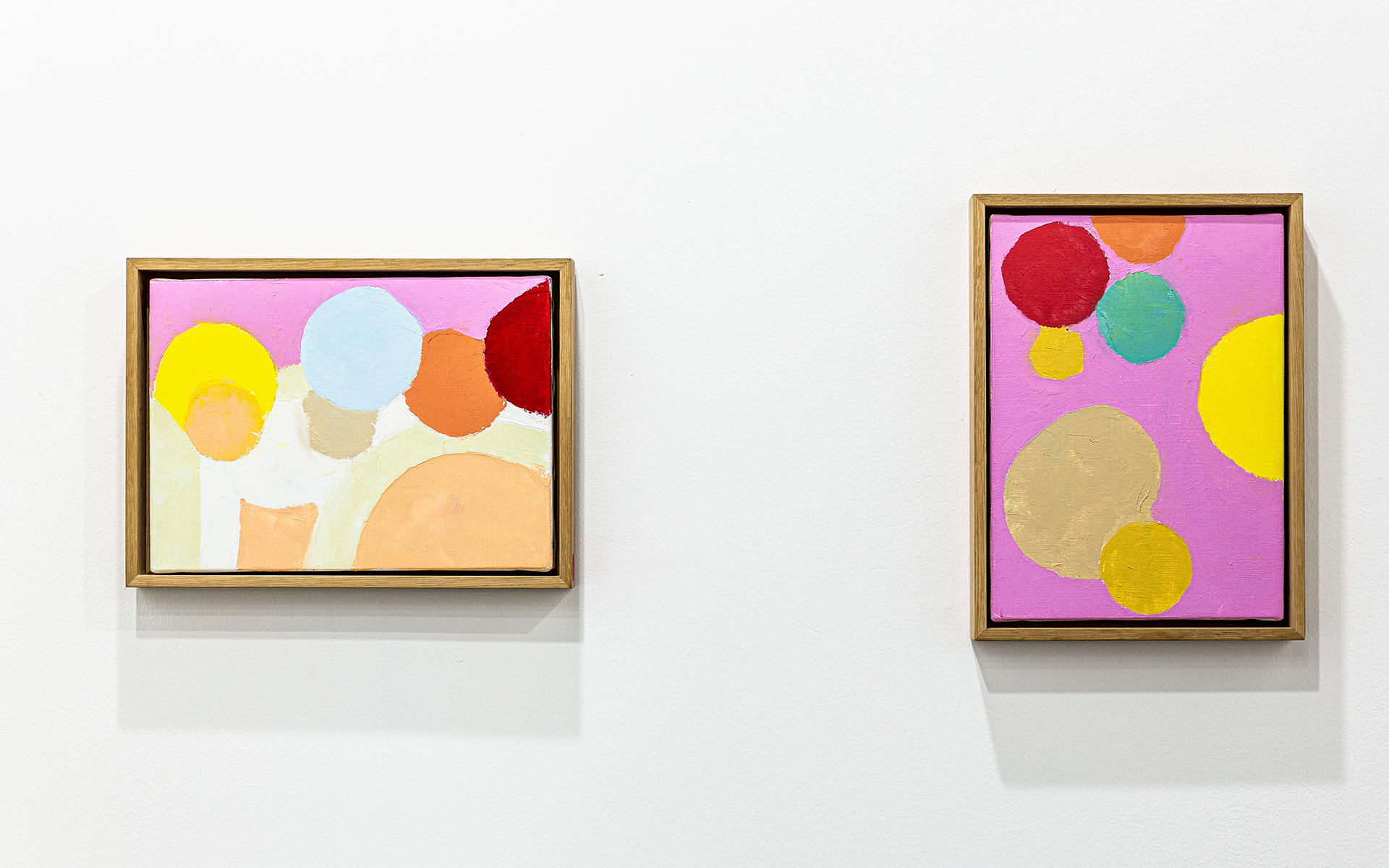 The Dubai fair, now in its 15th year, and ranging across modern, contemporary and—new this year, digital art—is most definitely a selling show, as well as a lively local cultural event. Its opening night attracts an energetic party crowd, sipping the (free) Ruinart in outfits that run the gamut from embroidered abayas through Balenciaga (men) and Dior (women) to one visitor encased in a glossy tortoise-shell rubber dress so finely sculpted to her form it was an artwork in itself.
Back in full-force after two Covid-compromised years (one online, one a limited IRL version), Art Dubai in 2022 is over 100 galleries strong and taking place, as usual, at the Jumeirah Madinat. The galleries come from 44 countries, but most noticeable is the representation of the Global South—the Middle East, Africa, Central and Southern Asia, and Latin America make up 50 percent of the offer. "There is an increased appetite for, an interest in collecting non-Western art," asserts the fair's Spanish Artistic Director, Pablo del Val, and he made the most of work-from-home times by approaching a number of new dealers.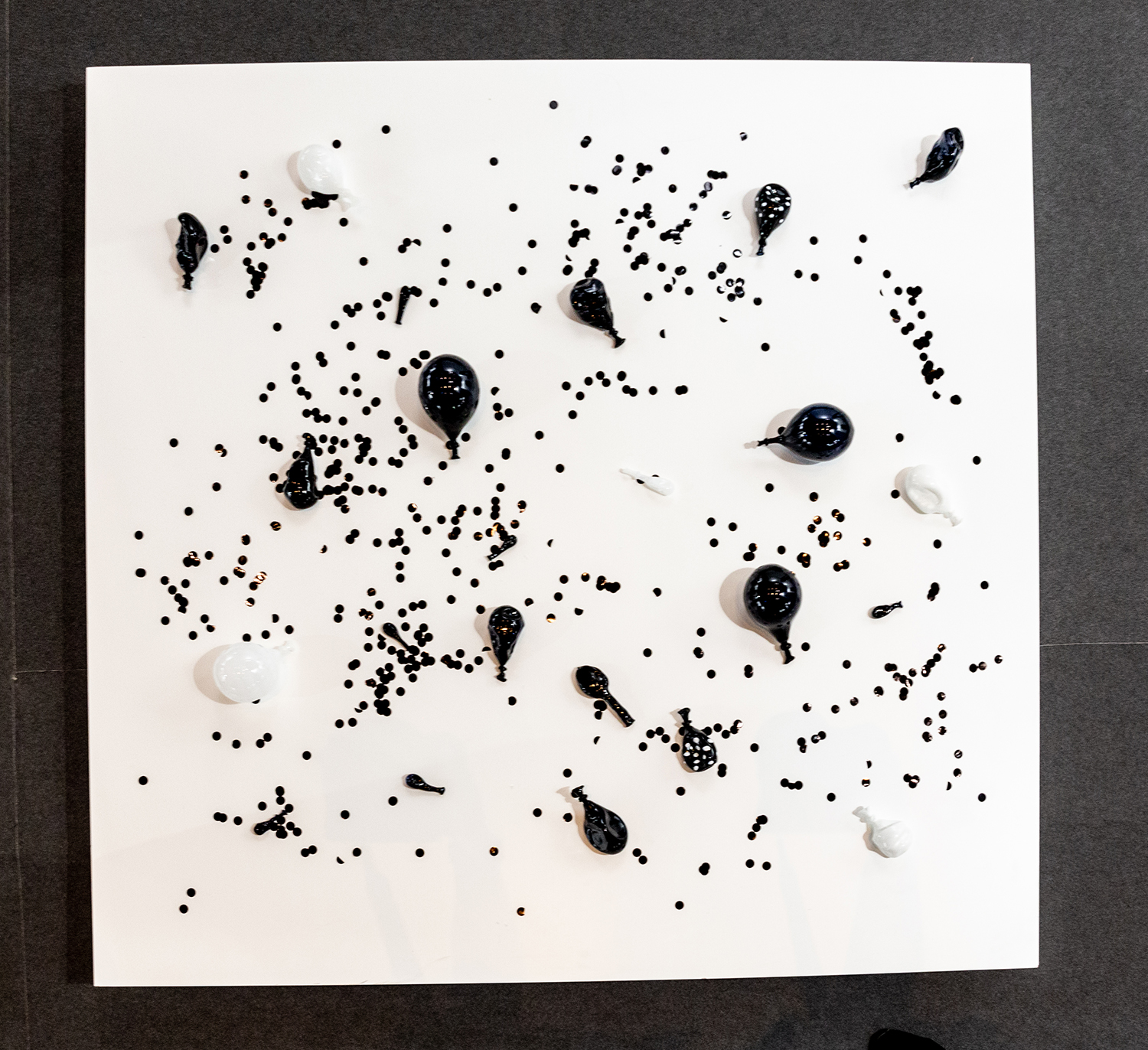 "I was invited by Pablo," says Aristides Vigil Gonsalves, a young gallerist from Cusco, Peru, showing works by Jose Luis Martinat. The artist's banners of sometimes tattered construction material and embroidered in dense gold thread by the same workshop who makes sashes for politicians and other authority figures, telling tales of invaded lands, and the life of the poor. Likewise, Jaime Martinez, director of Colombia's Foro Projects, where a similar story of colonization and mining is deftly told in a sculpture of three "gold" bars by Sonnia Yeper. These proved fatally attractive to the moneyed locals—until they discovered the bars to be both incomplete and made of polished bronze.
Elsewhere, there is plenty of painting. Two vibrant "Satellite" pieces by Etel Adnan at Custot and dated 2020, would be among her final works (she died late last year). Fabulously hued and intensely entwined calligraphy at Leila Heller by the Iranian Mohammed Ehsai from 1974 (he's now 83) are dazzling examples of regional modernism. At Gallery One, where Palestinian modernism is the order of this day, standout geometric abstractions by the late Walid Abu Shakra deliver a perfect synthesis of sharp lines, rich forms, and startling color. Pakistani artist Wardha Shabbir's intriguing modernization of miniature painting at Canvas brings things up to date. All these are local galleries, proving Del Val's point of regional strength.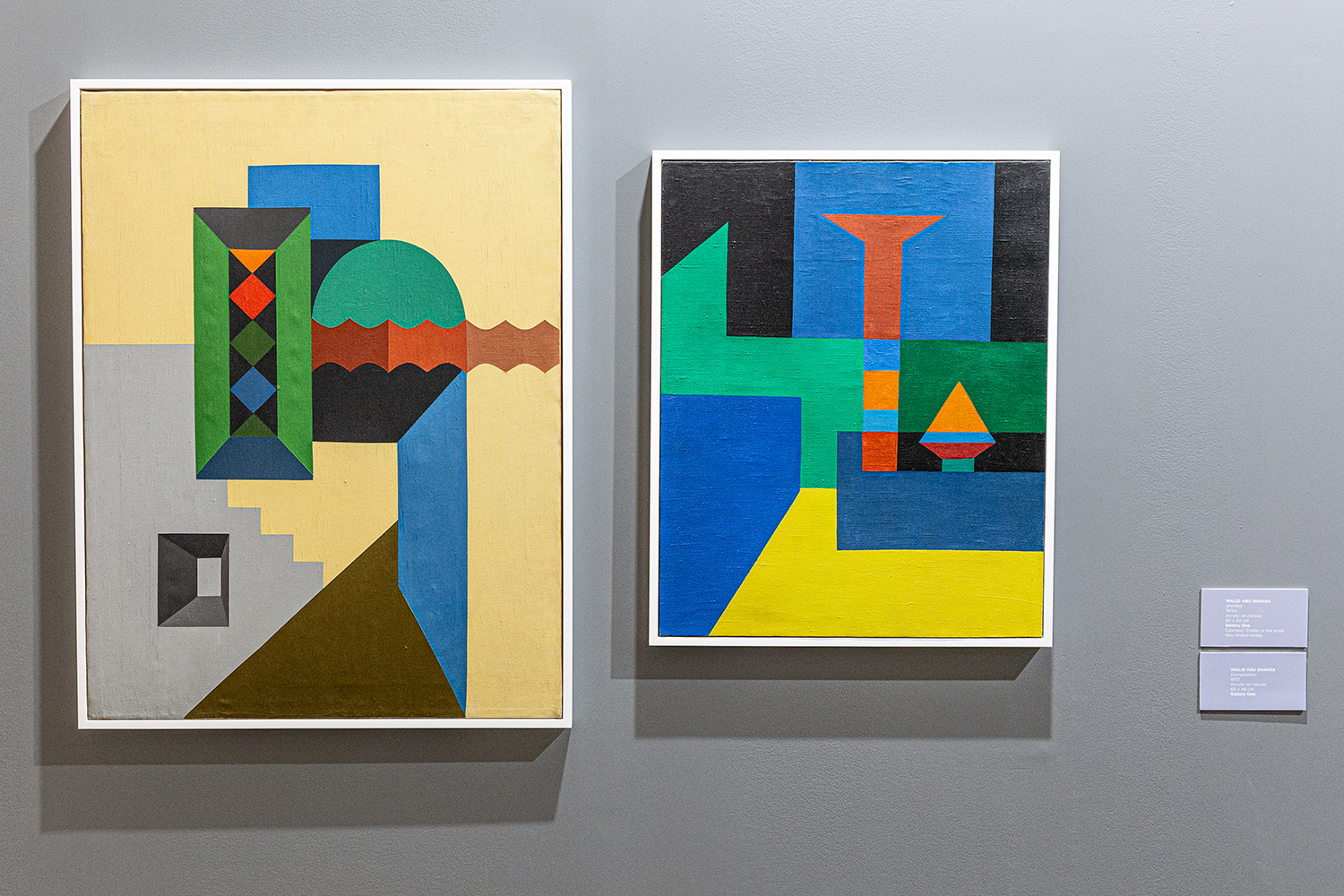 But it was in a separate space, reached across a cute bridge, that Art Dubai was striving for its point of difference. There another hall was dedicated to digital art, where neon letters and scribbles danced out of the darkness: unlike the white booths of the standard fair, this space was painted entirely black. Screens showed works that belong to the newly minted world of non-fungible tokens (NFTs), where artworks are delivered in exclusively digital form and whose data is securely logged in a blockchain. These mostly had a bright, illustrational quality, but it's a clever way to go for a fair that takes place in Crypto central. Dubai is setting itself up as a global leader in the crypto currency world, and a high number of crypto-obsessed traders are said to live here.
Here too, was one of the fair's real highlights—an infinitely generative work by the film director Martha Fiennes. The piece, Yugen, has had a staggered launch (beginning at the Venice Film Festival back in 2018), and this showing in Dubai represents its first truly public airing.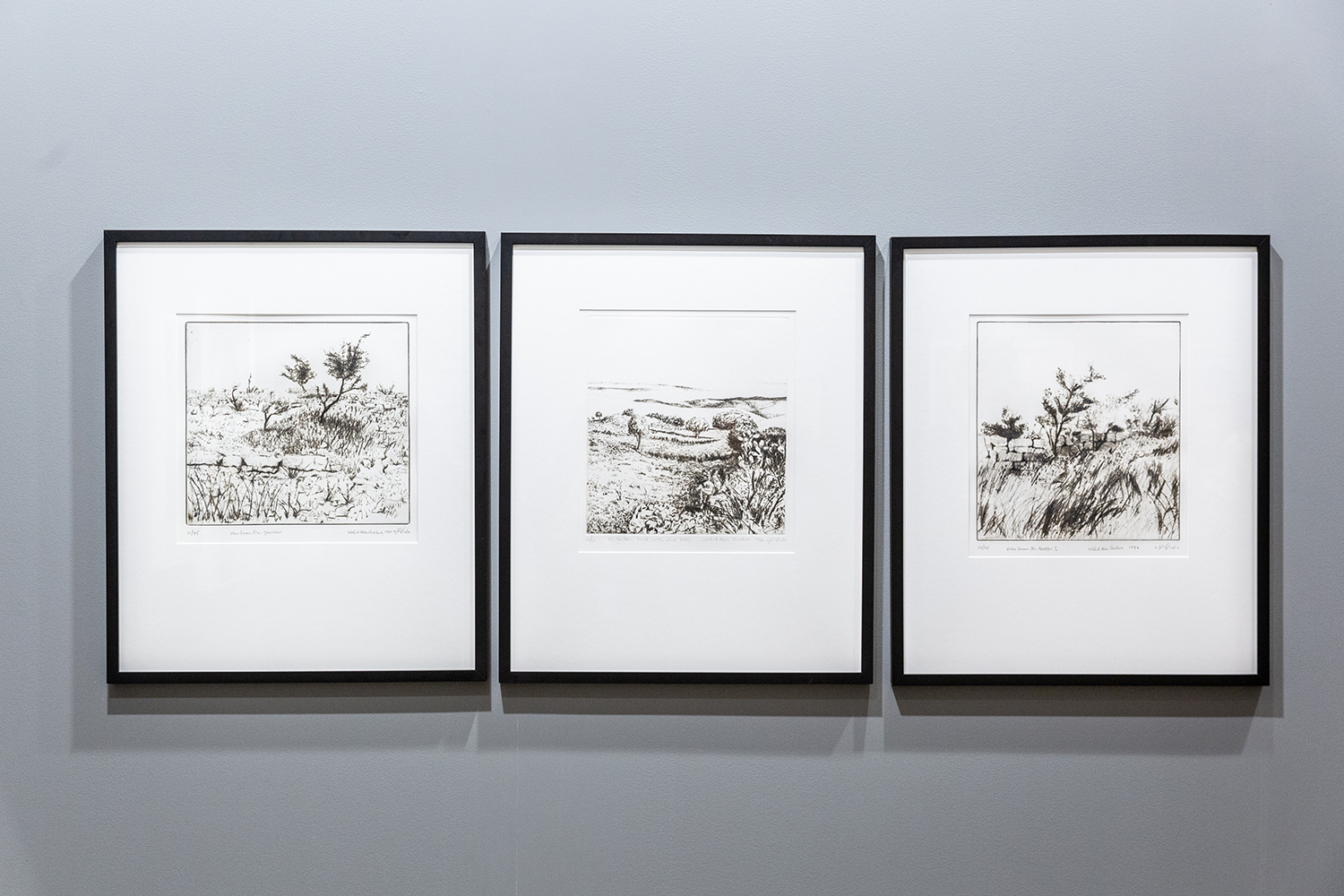 Fiennes is a tall and striking 50-something, and sister to actors Ralph and Joseph. Turning her back on the hard-baked finality of the traditional feature film (she directed Ralph in Onegin back in 1999) she has instead worked with the complex skills of a post-production atelier in Poland, combining coding, pre-rendered imagery, and recorded sound (created by her brother Magnus) to a magical and mesmerizing effect. With Salma Hayek playing a part that interweaves the story of a Mexican poet-healer called Maria Sabina with an other-worldly tarot Empress, often dressed in vintage Alexander McQueen, the imagery ebbs from Fibonacci-like spirals to matte-painted backdrops, with no moment every recurring in exactly the same way twice.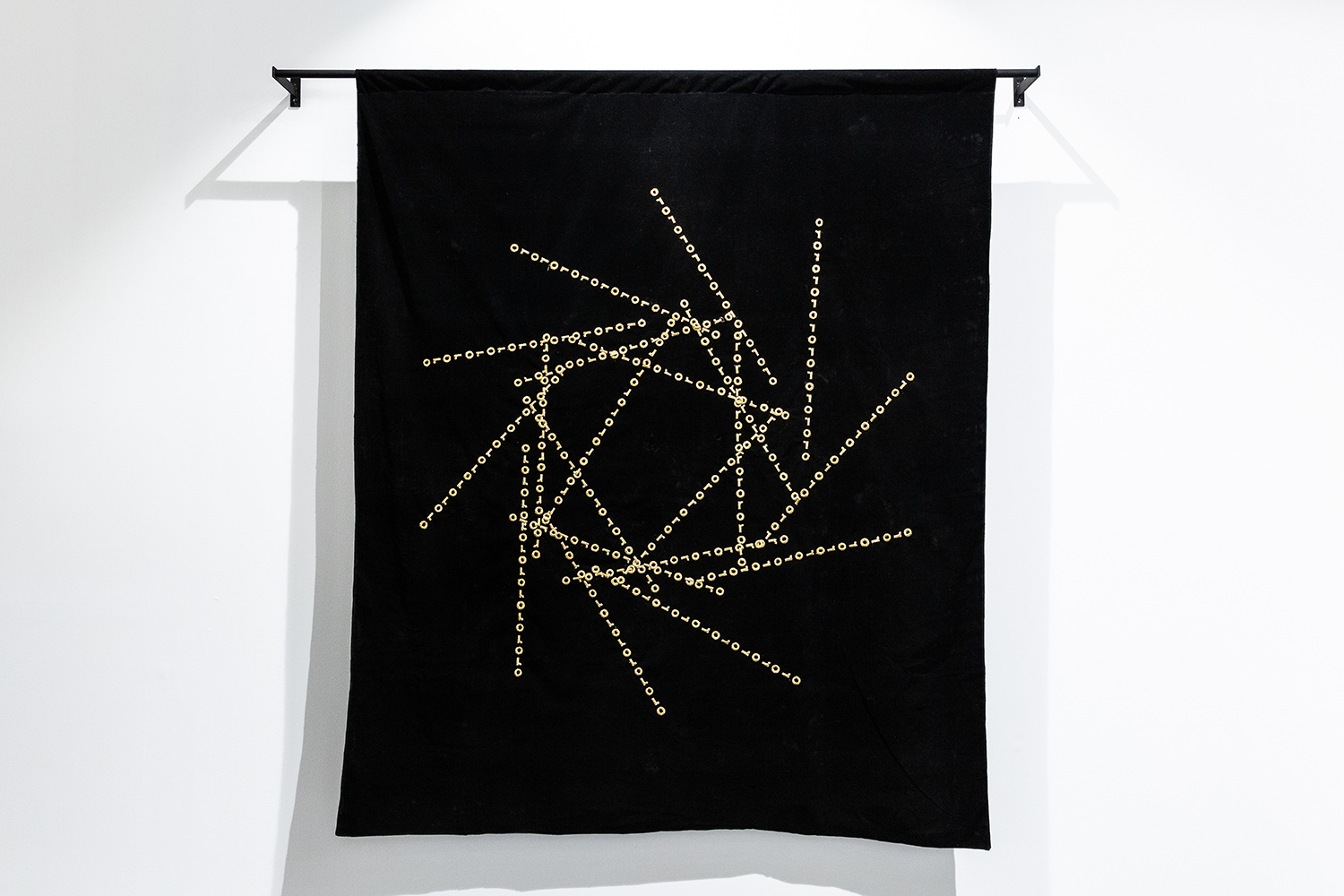 "Salma is a very powerful person, a defiant woman at a particular point in her life," says Fiennes who has known the actor for a while. "She's mature. She's incredibly dynamic and beautiful and playful too. I'm looking at what the performer does and brings it into this technological condition."
Less a narrative than a new form of unbridled storytelling, Fiennes' experiment in sound and image and AI is, for my money, best in show.
Art Dubai is open through March 13, 2022, at Madinat Jumeirah hotel in Dubai. 
Next Post