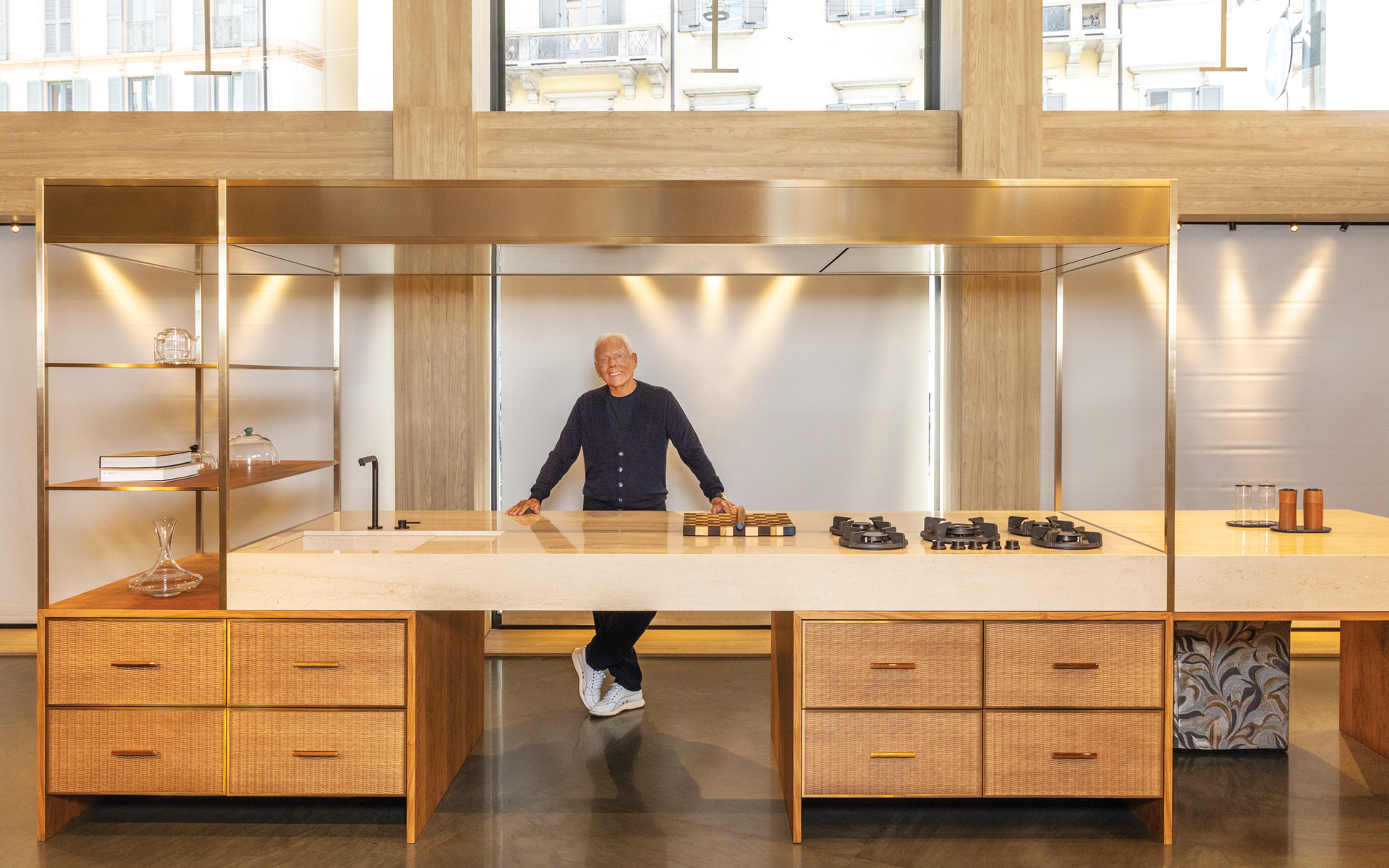 Armani/Casa Unveils Limited-Edition Kitchen Concept with Striking Materials
Atelier features unexpected use of wicker as well as intricately grained olive wood and Portuguese limestone
The way we live has changed drastically in the past several years, and those dramatic shifts haven't gone unnoticed—even by the likes of Giorgio Armani. During this summer's Salone del Mobile in Milan, Armani/Casa introduced a limited-edition kitchen that draws strong connections to nature. "The system was born from the desire to restore contact with the outdoors," explains Armani. "Rejecting the clear-cut boundaries to which we are accustomed, this kitchen fits naturally into the living area and is extended conceptually outside into the veranda with matching furniture."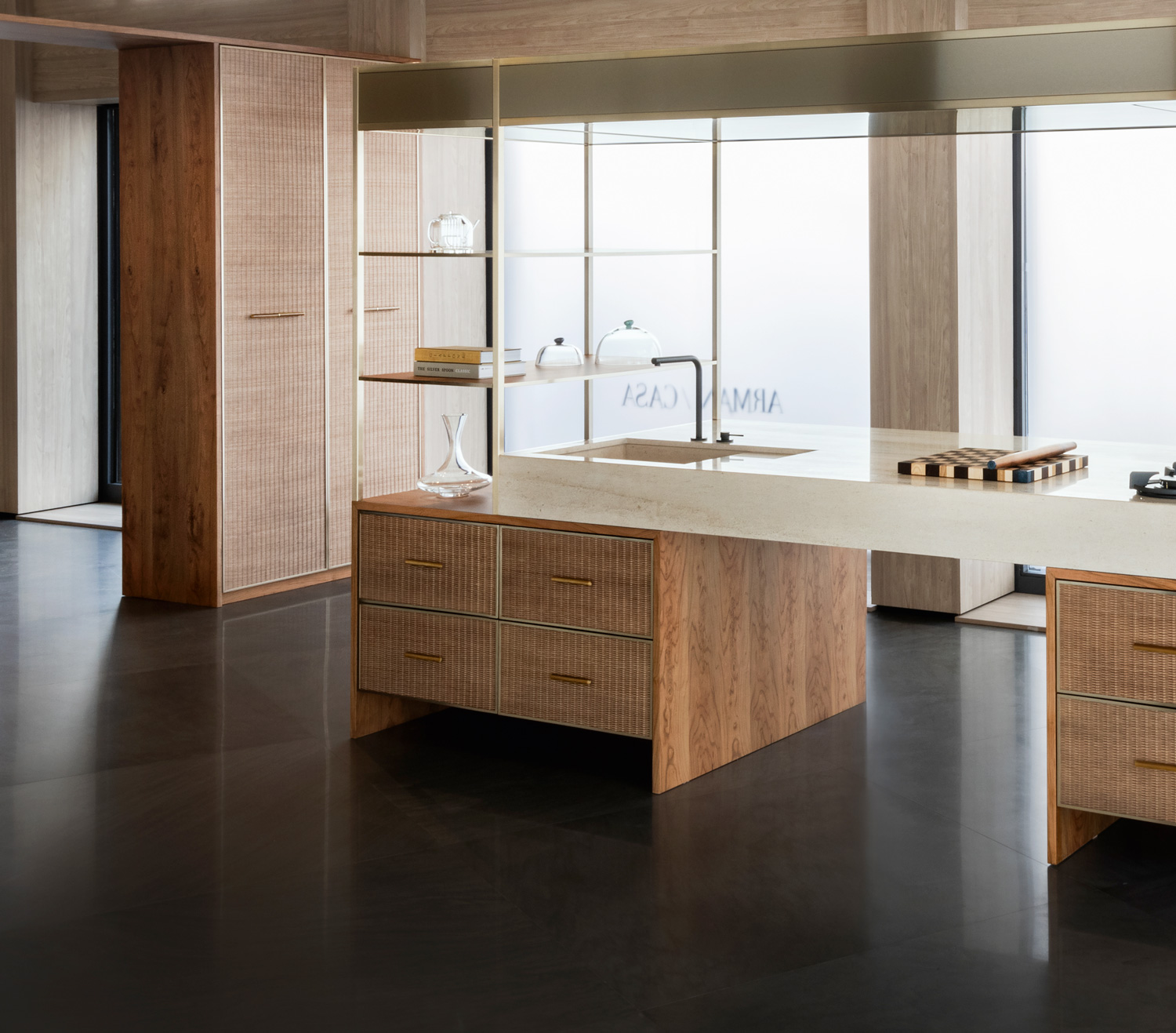 Most striking about the Atelier kitchen is its unexpected use of materials, with artisanal woven wicker sheathing almost the entire design. "I chose wicker because its characteristic weave evokes the textile dimension, as well as a number of Armani/Casa styles, such as the tatami, which is so intrinsically linked to the Japanese aesthetic that has always inspired me," says the fashion icon. Intricately grained olive wood casing and highly charactered Portuguese limestone counters add another layer of tactility while echoing the relationship to the environment. "Made from exquisite materials with the same craftsmanship as an haute couture creation, this kitchen is designed for a clientele that appreciates uniqueness," he explains, spotlighting sublime details such as bio-resin handles and cognac leather-lined drawers.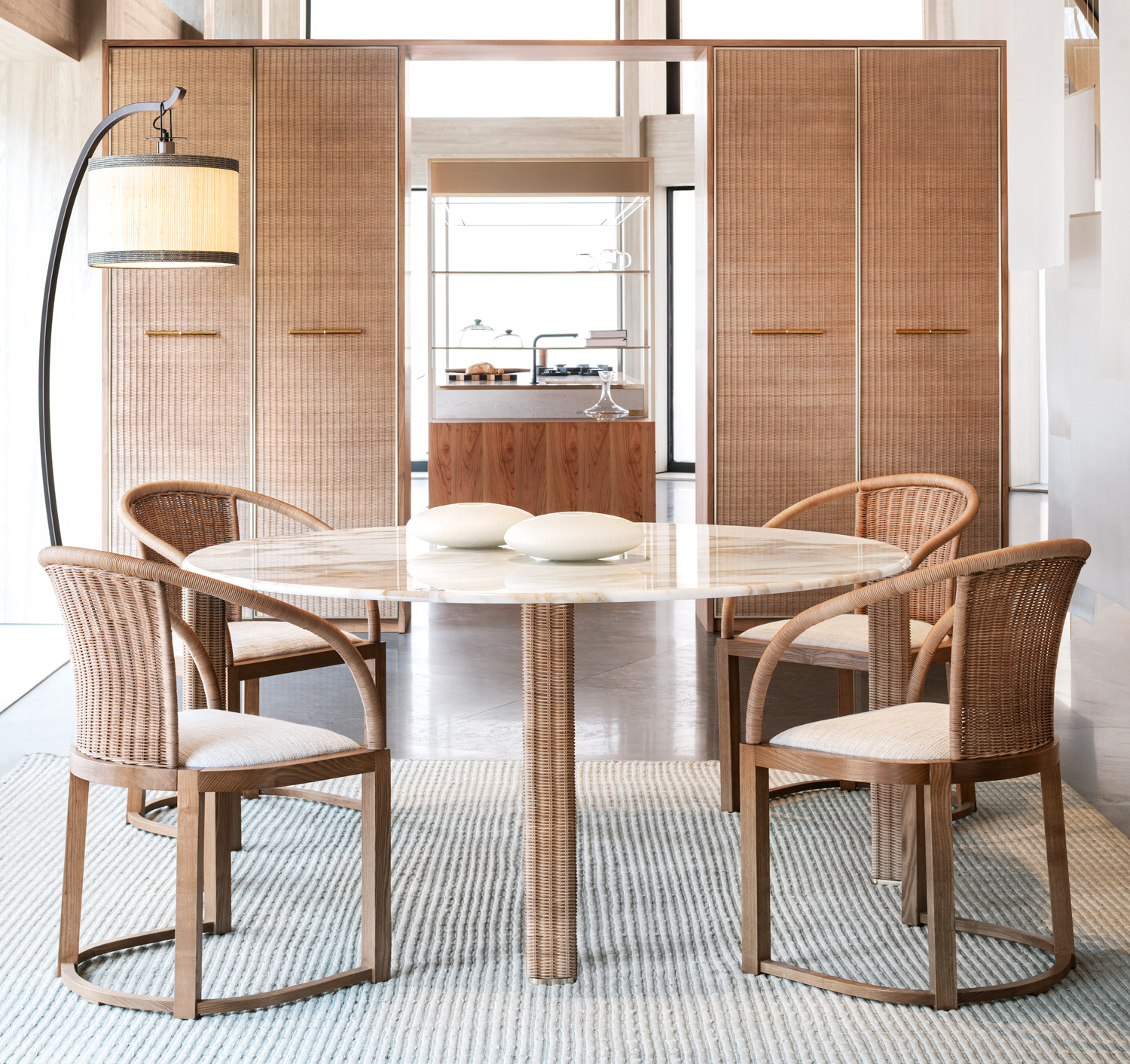 Limited to just 22 editions globally, the kitchen has an easy elegance and subdued palette that hearkens to Armani's holiday villa on the rugged but beautiful Italian island of Pantelleria. One can only imagine family and friends gathering around heaping bowls of pasta and welcoming platters of prosciutto, figs, and olives—served both indoors and alfresco.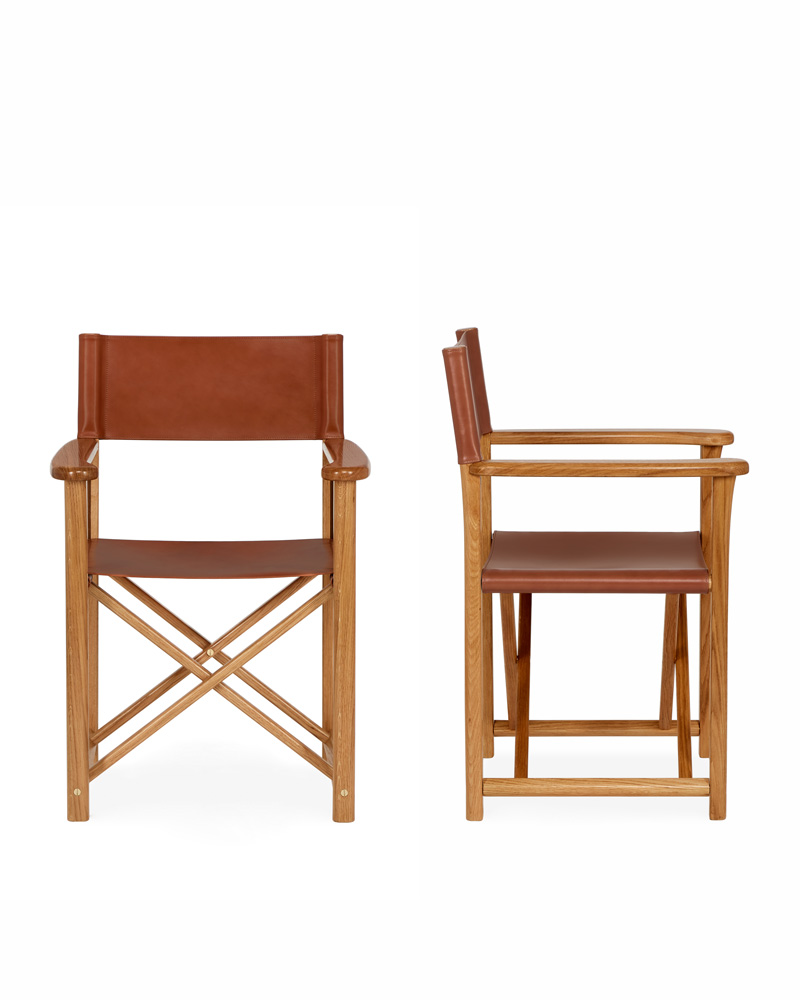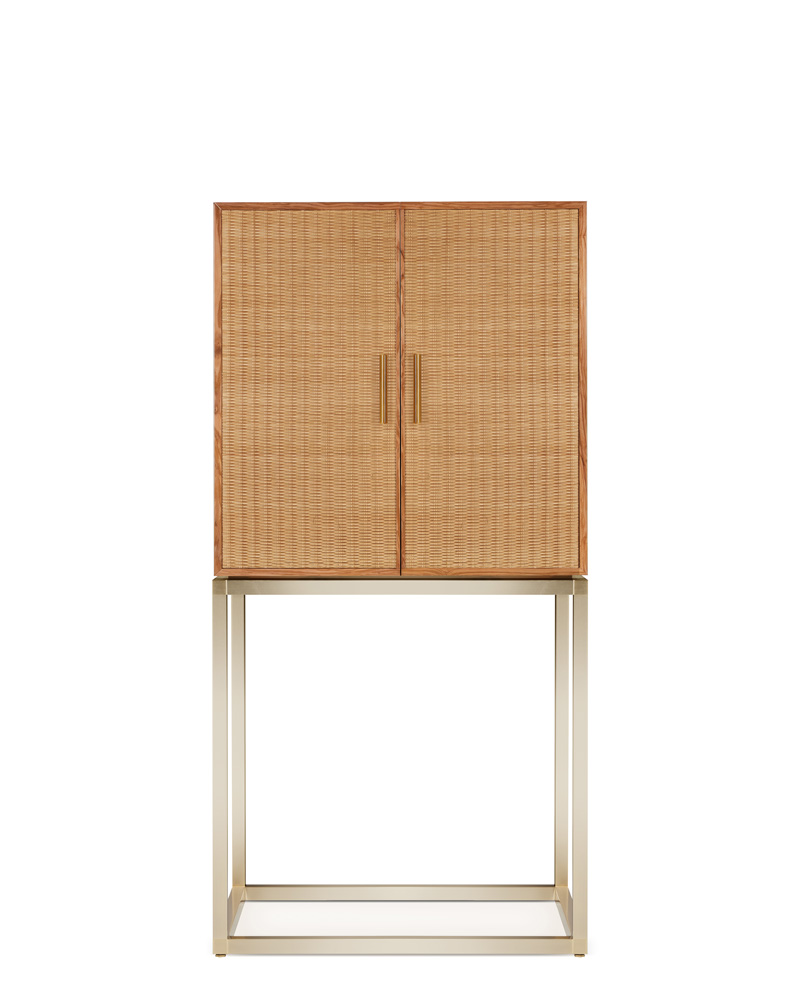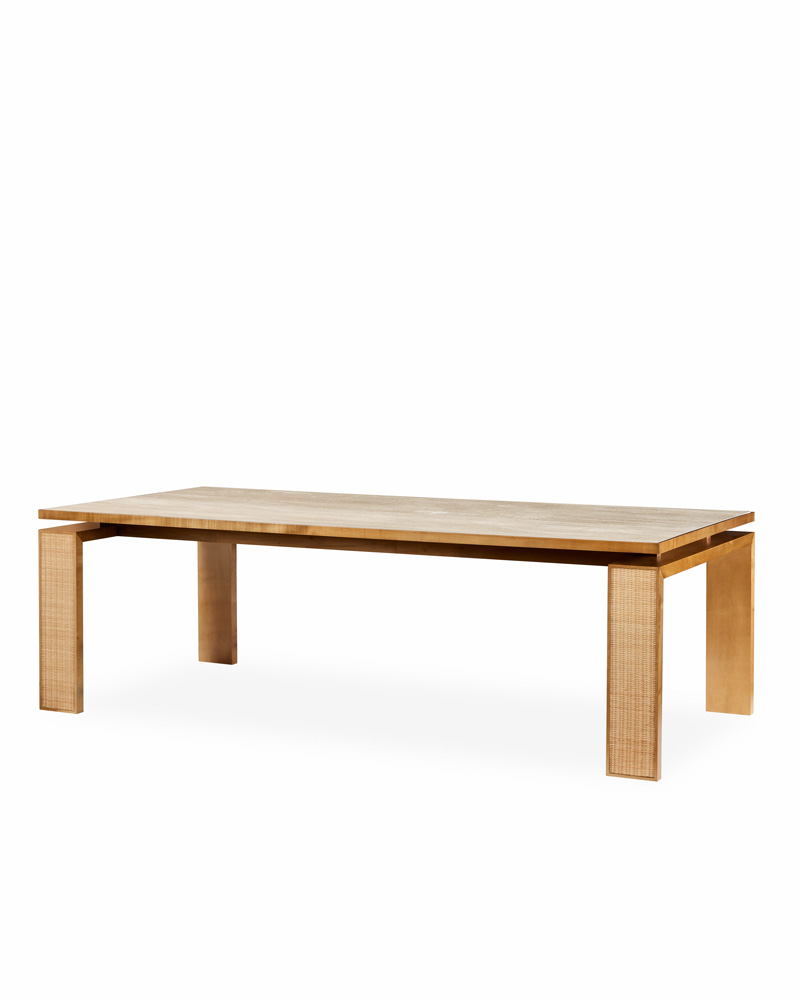 A version of this article first appeared in print in our 2022 Fall Issue under the headline "Full Range." Subscribe to the magazine.
Next Post