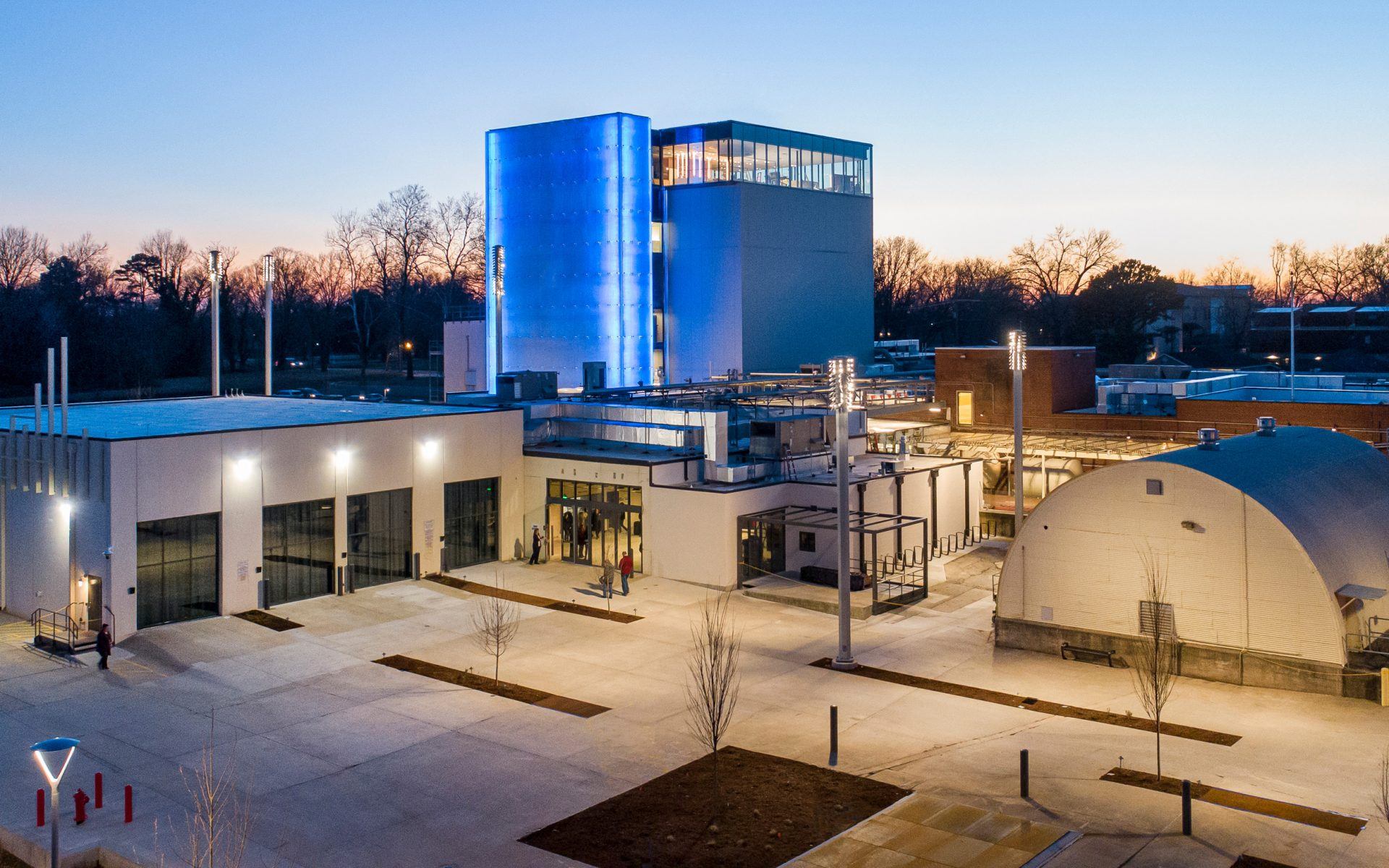 How Arkansas Became an Unlikely Hotbed of Contemporary American Art
Crystal Bridges is opening a major satellite space with an ambitious exhibition
Known as the home of Bill Clinton, the Ozark Mountains, and the country's only diamond mine, the state of Arkansas was never high on the list of places that attracted art connoisseurs. But that all changed in 2011, when Walmart scion and philanthropist Alice Walton opened the Crystal Bridges Museum of American Art in Bentonville, the city where the retail behemoth's headquarters is located. Designed by respected architect Moshe Safdie, the 200,000-square-foot institution was heralded as a cultural game changer for northwest Arkansas, where the nearest major museum is two hours away.
In the nine years since Crystal Bridges' debut, annual attendance has soared to over 600,000, making it the top attraction in a city of just 35,000. While admission is free (thanks to the Walton Family Foundation's $800 million endowment gift), the museum has made good on its ambitious goal of showcasing the breadth of American art, with a permanent collection that spans five centuries and features work by such iconic artists as John Singer Sargent, Norman Rockwell, Jasper Johns, and Jackson Pollock.
Recent contemporary acquisitions have increased the diversity of this mix, folding in exciting artists like Kehinde Wiley, Jordan Casteel, Loie Hollowell, and Nathaniel Mary Quinn. And in 2016, the museum bolstered its architectural bona fides by purchasing a New Jersey dwelling designed by Frank Lloyd Wright and embarking on a painstaking relocation project in which the structure, known as the Bachman-Wilson House, was methodically disassembled and rebuilt on the museum's 120-acre grounds.
Recommended: 11 Major Art Museums Opening in 2020
Now Crystal Bridges is entering a new chapter with the opening of its first satellite institution, dubbed the Momentary, located within an erstwhile Kraft Foods cheese factory a mile and a half from its main campus. The 63,000-square-foot structure has undergone a spellbinding transformation by Chicago firm Wheeler Kearns Architects, which has turned the building into a dynamic hub for visual, performing, and culinary pursuits. Inaugurating the space is "State of the Art 2020," a follow-up to the museum's well-received 2014 show "State of the Art," which attempted to distill a diverse cross-section of American talents working today.
Spearheaded by curator of visual arts Lauren Haynes, the sweeping show includes only works created in the past four years. Haynes, along with colleagues Allison Glenn and Alejo Benedetti, spent months traveling across the country visiting artists in their studios or meeting them in coffee shops. "With so much going on in the world, we wanted to see how artists can help think through some of the ideas and events," she tells Galerie. 
The resulting show provides a diverse snapshot of contemporary art, featuring 61 artists working across the U.S.—including Didier William, Suchitra Mattai, Marcela Pardo Ariza, and Su Su. Half of the exhibition will take place at the original Crystal Bridges, including a video installation by Domingo Castillo within the Bachman-Wilson House. "It's a unique opportunity to engage with the work," says Haynes. "We want to make sure people come from far away." Other site-specific commissions include pieces by Cory Imig, Paul Stephen Benjamin, Nicolas Lobo, Olivier Mourgue, and Scott Hocking.
The following show at the Momentary, "Until," is a Nick Cave retrospective that was co-commissioned with Mass MoCA and will include several site-specific works. "The show developed out of conversations about whether there is violence or racism in heaven," says Haynes. "It is meant to be a contemplative space where community members can have different conversations and change can happen. It's really exciting for our institution."
But Bentonville isn't the only place in Arkansas where art is coming to the fore. Construction is under way in the state capital of Little Rock on the $128 million expansion of the Arkansas Art Center, featuring a sawtooth design by acclaimed architect Jeanne Gang's firm, Studio Gang, while the grounds were designed by Scape. When it opens in 2022, the project will be elegantly integrated into the popular surrounding park and create a crucial gathering space for the community.
Next Post