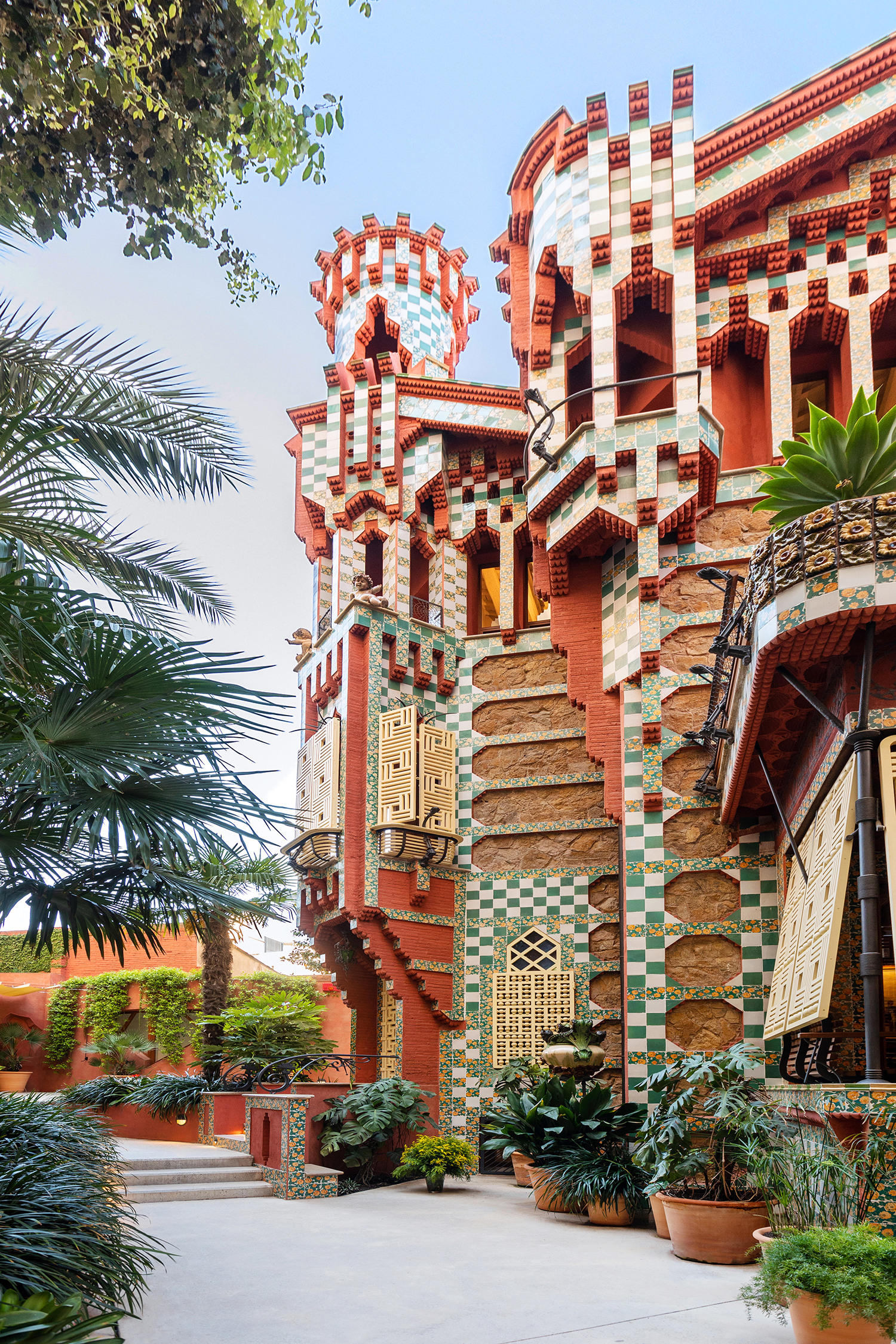 The idea of spending a night in a museum may inspire fantastical fiction; think Night at the Museum and From the Mixed-Up Files of Mrs. Basil E. Frankweiler. But sometimes, the actual opportunity arises in real life.
Pre-COVID, the American Museum of Natural History in New York hosted sleepovers under its famed giant whale. In 2016, Chicago's Art Institute of Chicago commissioned a recreation of Van Gogh's famous slanted bedroom, and rented it for $10 a night. And currently, travelers in the South of France can rent a room at the Fondation CAB, the Charles Zana–renovated modernist art gallery, and sleep in a bed with an authentic Le Corbusier headboard, surrounded by Sol LeWitt artwork, and perch on Jean Prouvé chairs.
But now, in perhaps the most immersive historical architectural experience, two lucky people will get the opportunity to spend a night in the first home conjured by famed Catalán architect Antoni Gaudí for one night this fall.
In late 2017, after 130 years as a private Barcelona residence, Gaudí's restored Casa Vicens opened as a museum. This July, one very lucky pair will get to book a night in the former summer home of stockbroker, Manel Vicens i Montaner, for a symbolic one euro fee via Airbnb.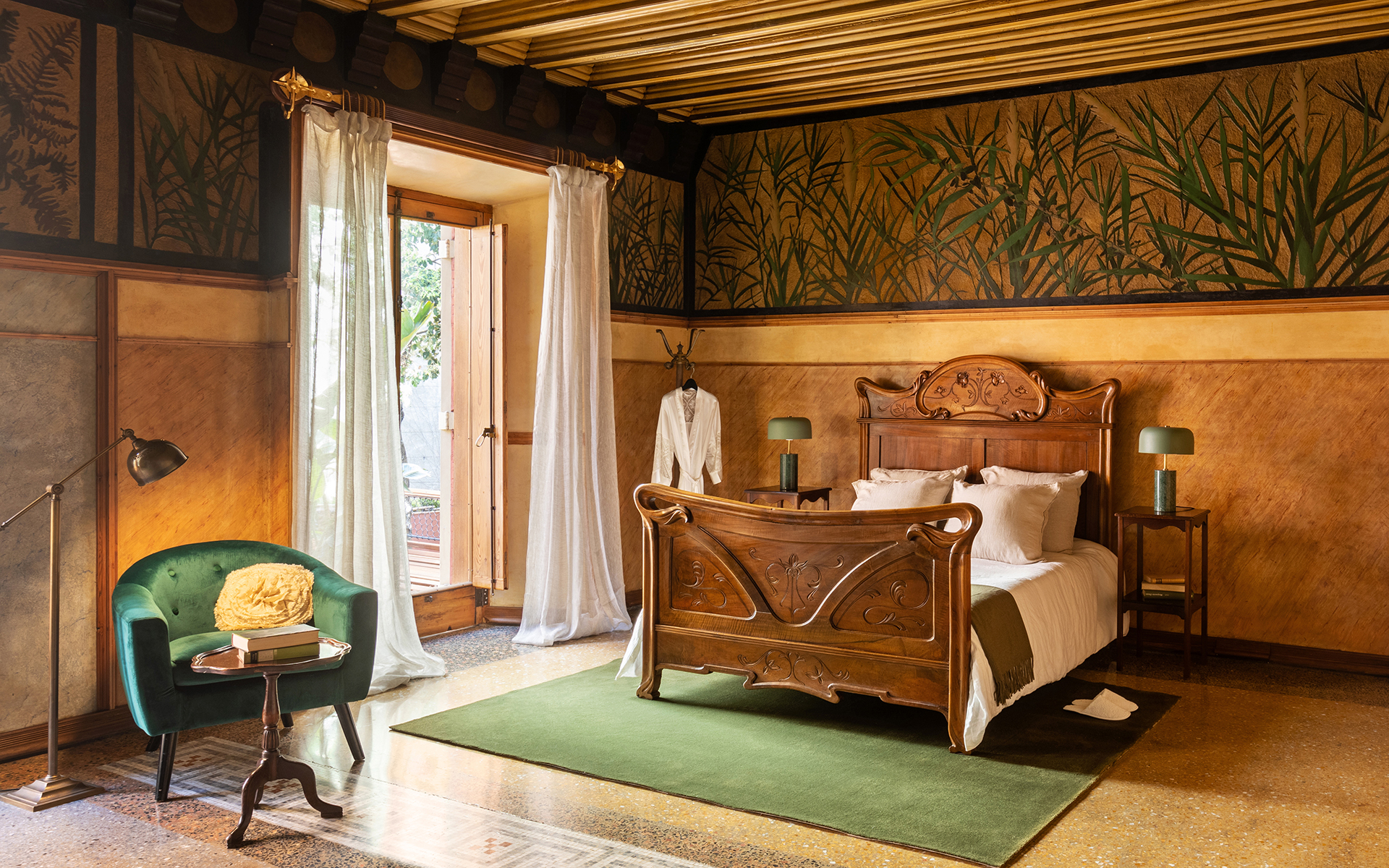 In addition to the sleepover in this Art Nouveau masterpiece, the couple will enjoy a dinner from a Michelin-starred chef, a nightcap in the glorious smoking room, and a breakfast with what are promised to be the best croissants in town. This unique art and culinary experience is the thing quarantined lockdown dreams were made of.
"Casa Vicens is essential to understand all of Gaudí's work," Emili Masferrer i Fons, CEO at Casa Vicens, tells Galerie. "In Casa Vicens, Gaudí experiences many different architectural languages and techniques that will be used later in his other works."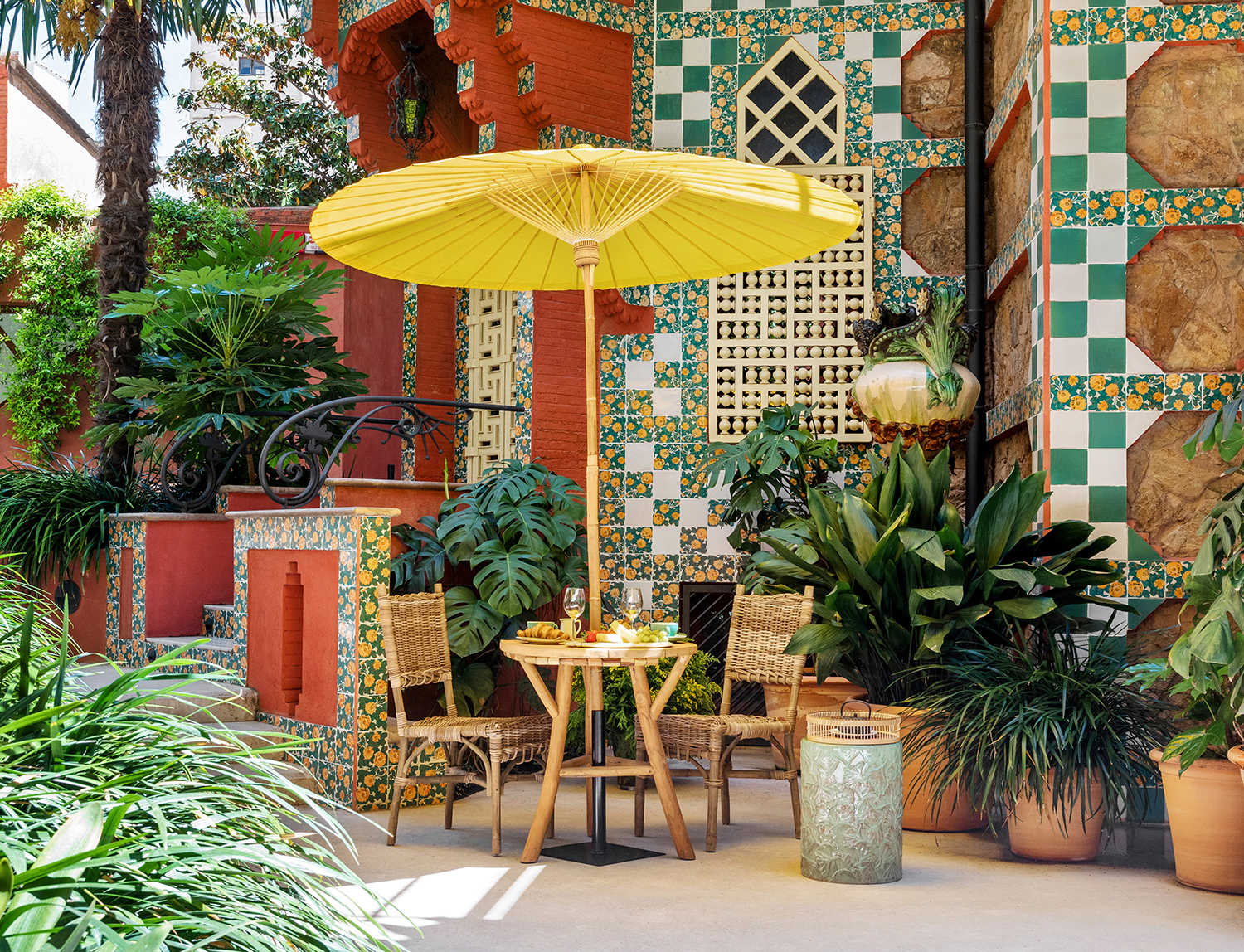 Not as famous as his other buildings, the stunning Casa Vicens is the least gaudy of Gaudí's designs. In typical Gaudí fashion, it is wildly ornate and eye-catchingly colorful. But, unlike his later buildings, the home is a four-story square home with no spirals or undulating walls. And yet, every inch of Casa Vicens is clearly the brainchild of the visionary architect.
It is appropriate that the project planted the seeds of the newly graduated Gaudí's genius as he designed the Neo-Moorish summer home centered around a Mediterranean central garden and installed floral motifs throughout the home. Designated a UNESCO World Heritage Site in 2005, the landmark recently underwent a $5 million renovation courtesy of MoraBanc, which restored the interior ornamentations, such as the intricately detailed multi-colored plaster muqarnas lining the ceiling, which replicate palm trees with clusters of dates.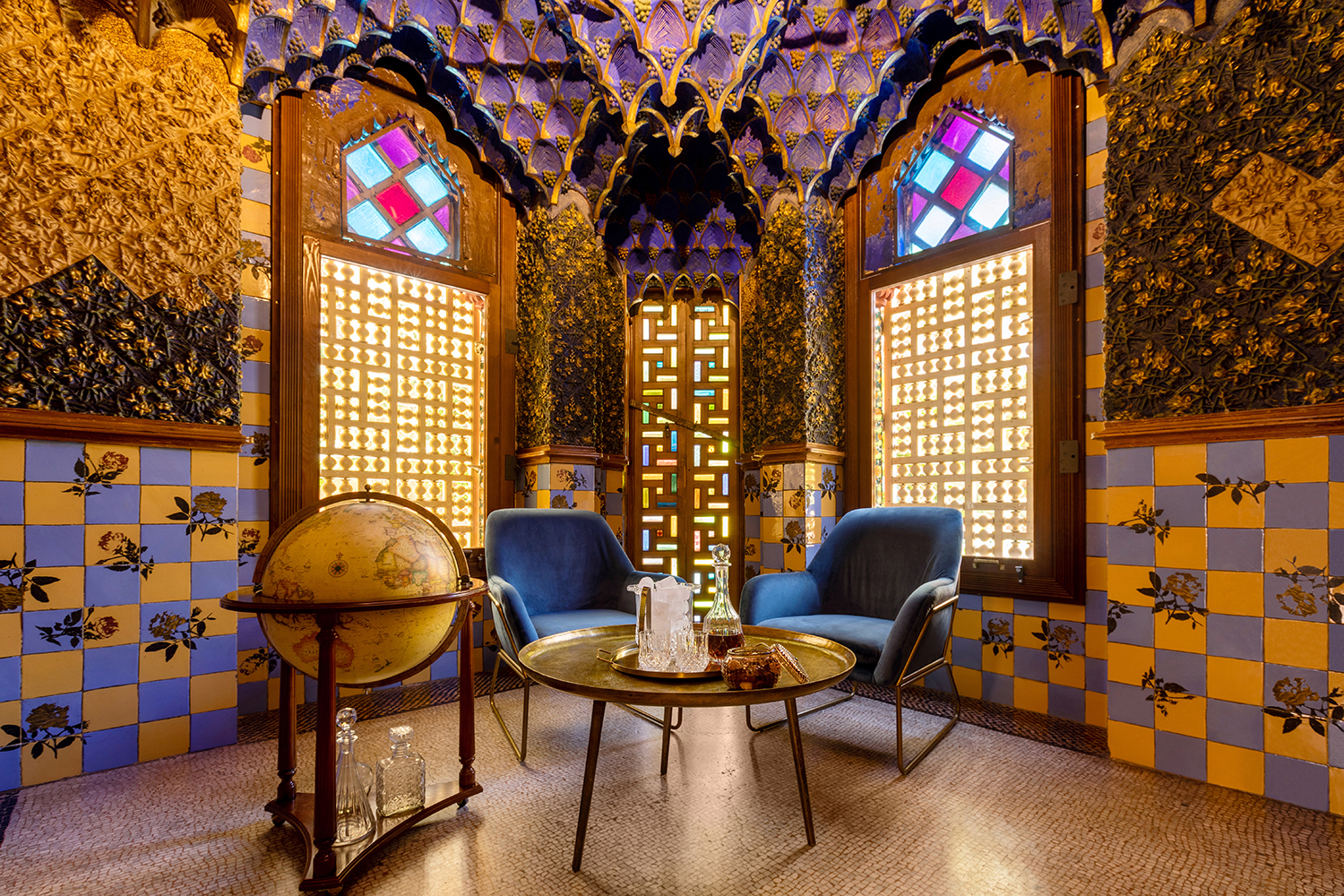 Mercedes Mora Guerin, the great-granddaughter of the MoraBanc founder, spearheaded the painstaking renovations. Mora Guerin tells Galerie that although there is no written documentation of how Vicens met Gaudí, "We know that Manel Vicens and Antoni Gaudí frequented certain associations in Barcelona at the time." She adds, "They came to meet each other and walk around the fields, around the wineries near Barcelona, and talk. That led to Mr. Vicens' first important commission for this 30-year-old man, who, at the time, was just starting as an architect versus the genius we all see now. Mr. Vicens was bold."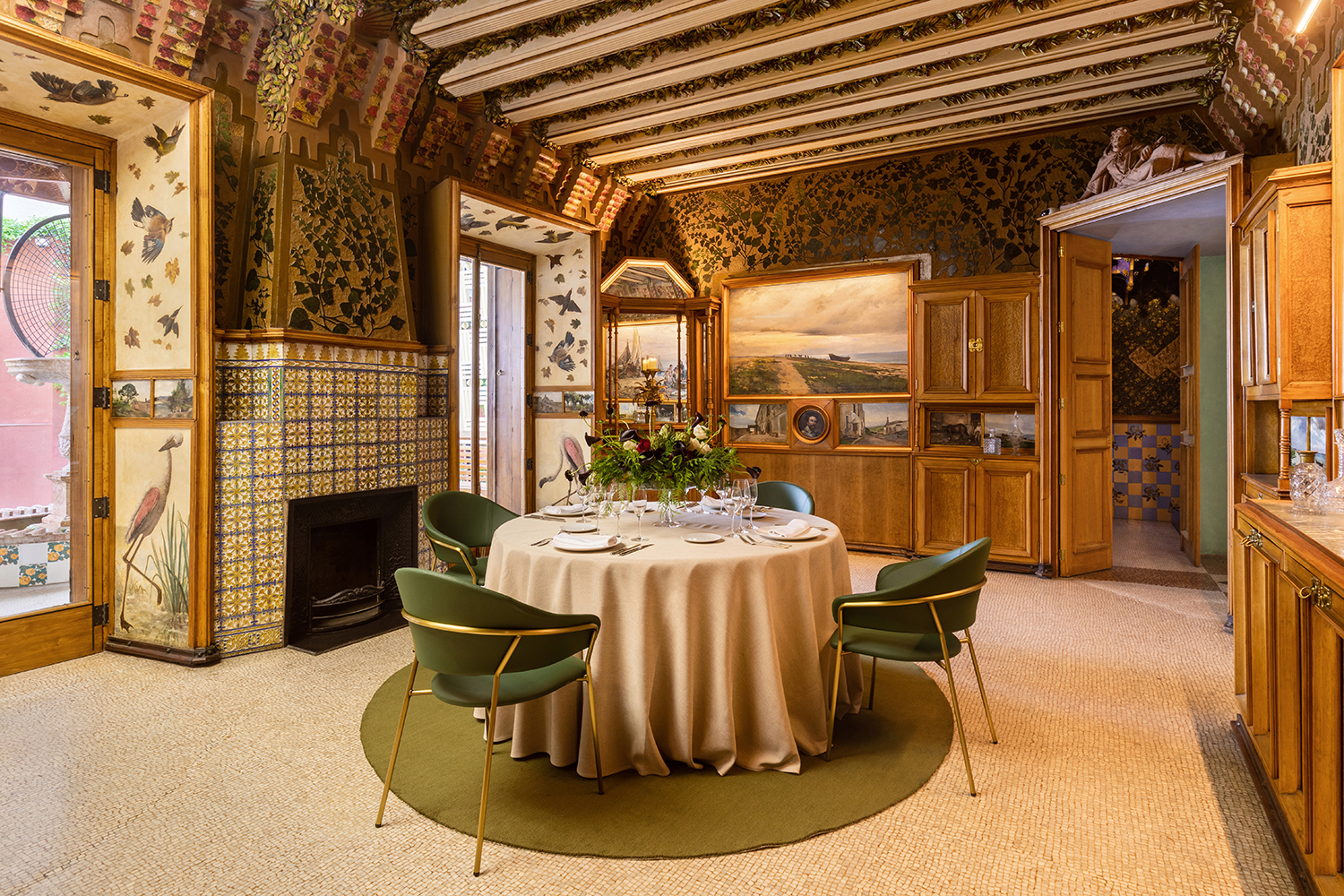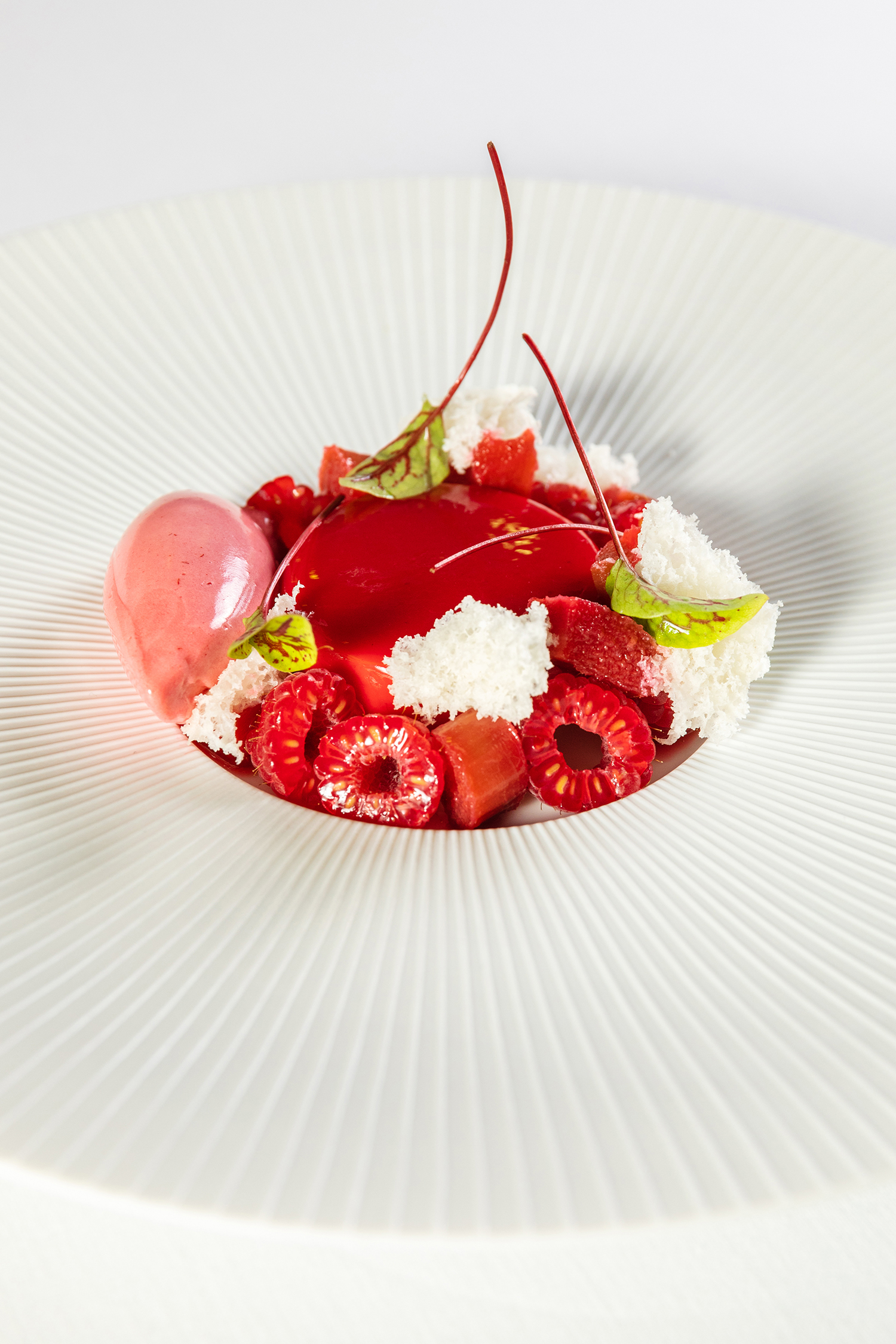 Gaudí biograher Gijs van Hensbergen cited Salvador Dalí's eulogy of Gaudí in his book Sagrada Familia, saying, "Gaudí́'s architecture was sensual, soft, erotic, inviting touch. It was like an ornamental 'confectioner's table', Dalí said, and he was right – it does have the faint echo of those great pièces montées of chocolate, icing and spun sugar." 
Speaking of food, the Hofmann restaurant group, which also runs the museum's cafeteria, will provide a "Gaudí-inspired" menu for dinner. According to their site, the meal will include ingredients which are "Mediterranean and simple at the same time as they are close, following the aesthetics of the architect."
Van Hensbergen expressed concern about this architectural treasure sleepover saying, "If just one couple stays there with guards at every door to make sure the Gaudí decor is protected, then it has been worth it for its worldwide advertising value." 
Masferrer i Fons confidently replied, "One of the criteria to be the winning couple is to have a record of good reviews as a guest. We have thousands of visitors every year during the normal opening hours of a museum, and we have not yet had any safety issues."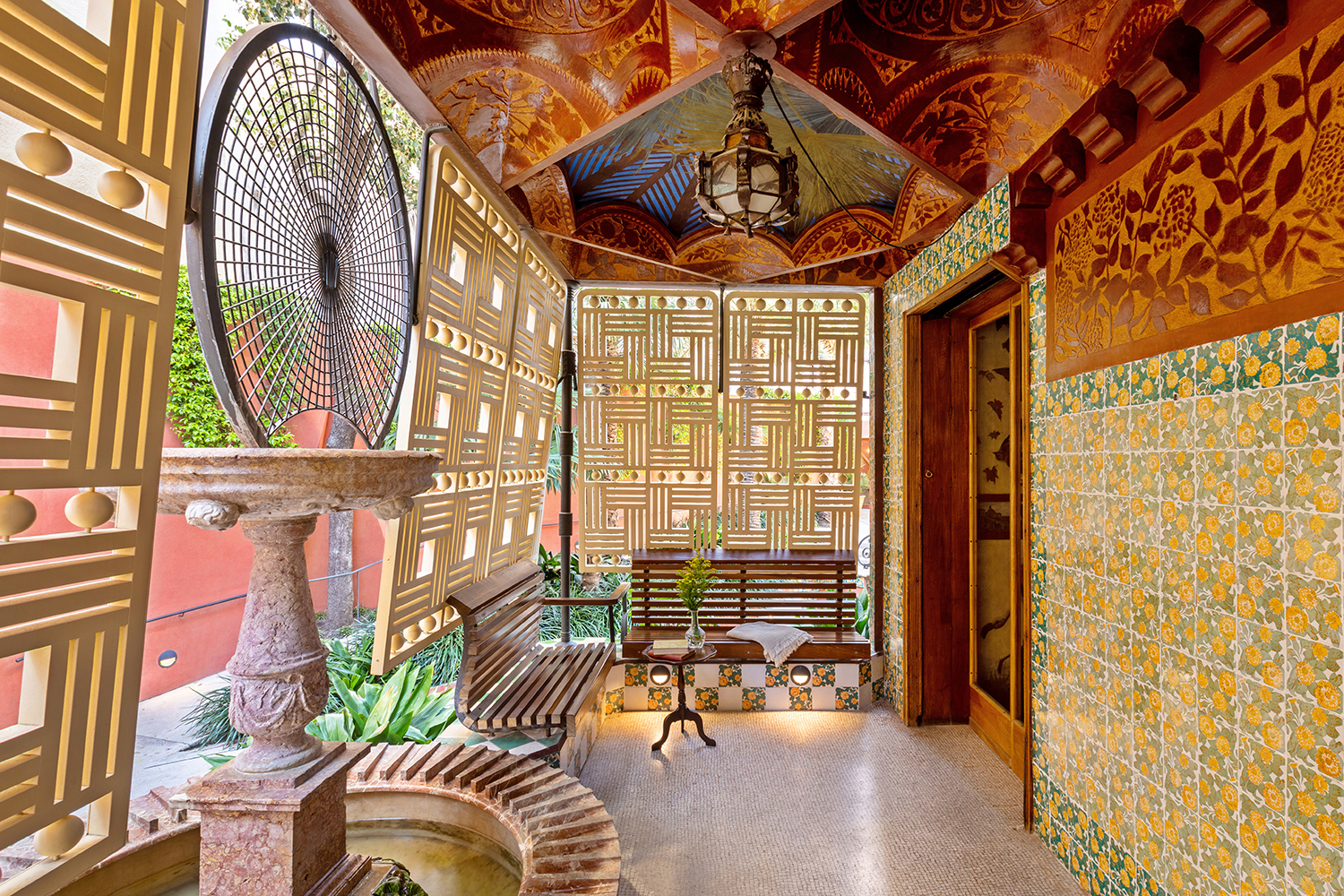 For anyone who takes issue with this overnight as a mere marketing gimmick, Masferrer i Fons commented, "An essential part of our mission as a management team of Casa Vicens is to expand the awareness of the existence of Casa Vicens. I am by no means allergic to the concept of 'marketing' if it serves the right purpose, and I personally think letting the world know of Casa Vicens is a wonderful purpose!"
Whether or not this overnight is simply a masterful marketing campaign, it builds off of Gaudí's famous saying, "Originality consists in returning to the origin." One lucky couple will get to live like the original Vicens and appreciate Gaudí's original innovation, while the rest of us can only dream.
Next Post