Discover Buzzworthy Artist Anna Weyant's Enigmatic Portraits
Following a noteworthy debut at 56 Henry and a sold-out show at Half Gallery in Los Angeles, the New York–based talent's star is on the rise
Despite being rendered in muted, sepia colors, the young women pictured in Anna Weyant's portraits immediately pull you in with their enigmatic, mischievous expressions. A quiet, unsettling tension bubbles beneath the surface, and it is in this discomfort that the artist revels. "I have always loved the line in the children's book Madeline when Miss Clavel says, 'Something isn't right,' " says Weyant.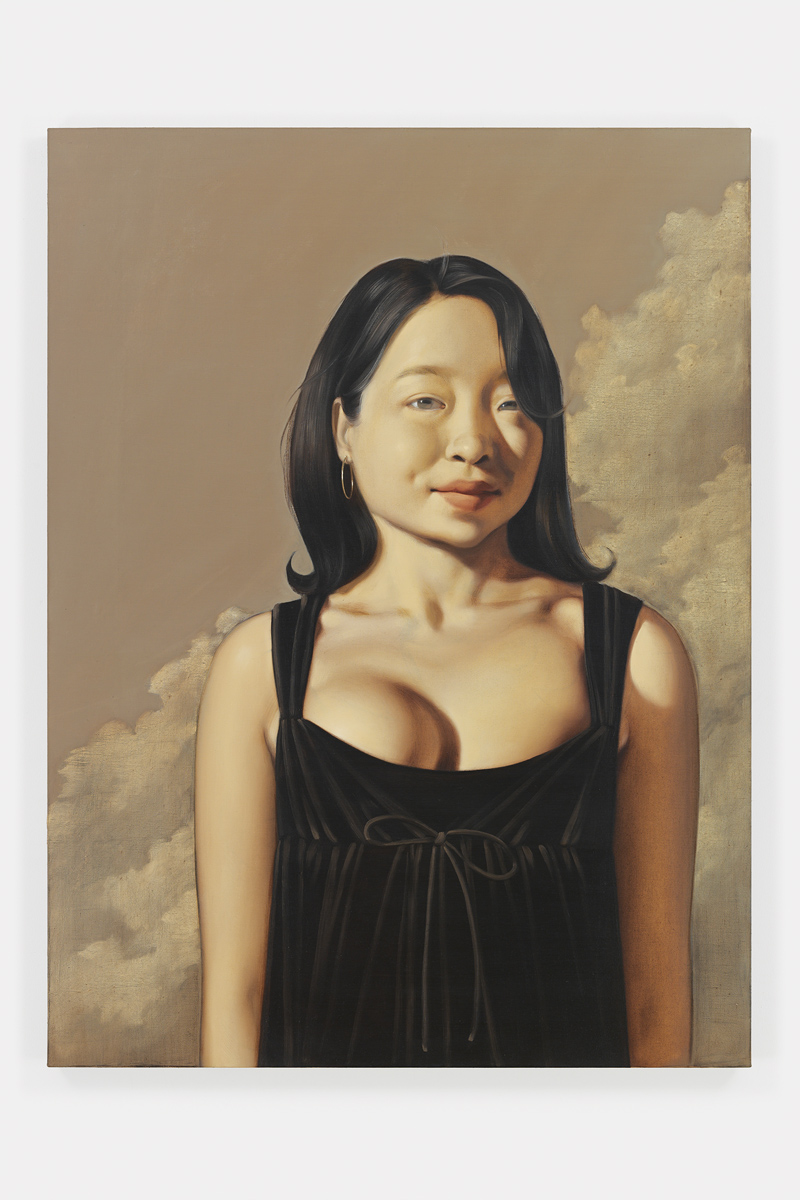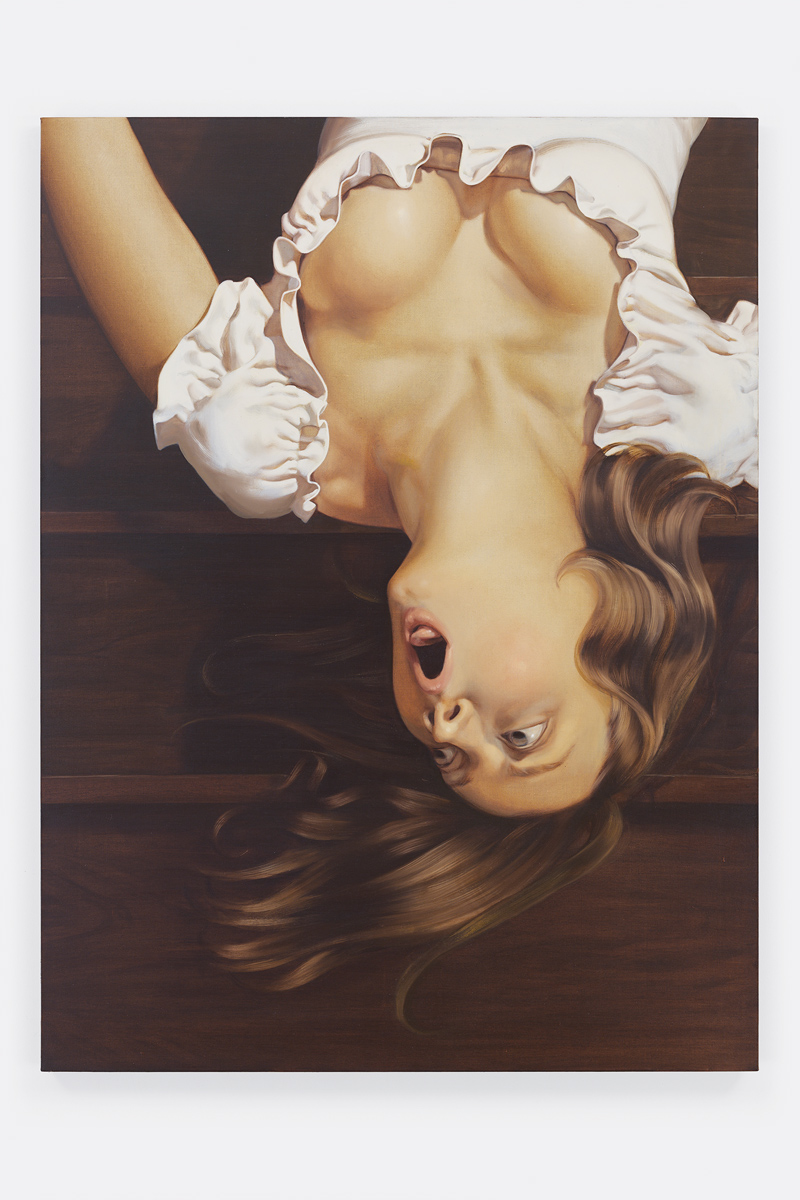 Boasting a masterful use of chiaroscuro, meticulous brushwork, and dramatic compositions, her paintings call to mind the Dutch Golden Age with a contemporary, irreverent twist. "I've had one of Frans Hals's paintings, Two Laughing Boys with a Mug of Beer, in my head for over a year," she says. Her influences are vast and eclectic, ranging from Francesca Woodman and Élisabeth Vigée Le Brun to René Magritte and Lisa Yuskavage. "Recently, I have been thinking a lot about Ella Kruglyanskaya's figures, which occupy space in a cool way, and Ellen Berkenblit's portraits of screaming, vacant women are addictive." 
"If there's humor in my work, it probably goes hand in hand with some sort of misery"

Anna Weyant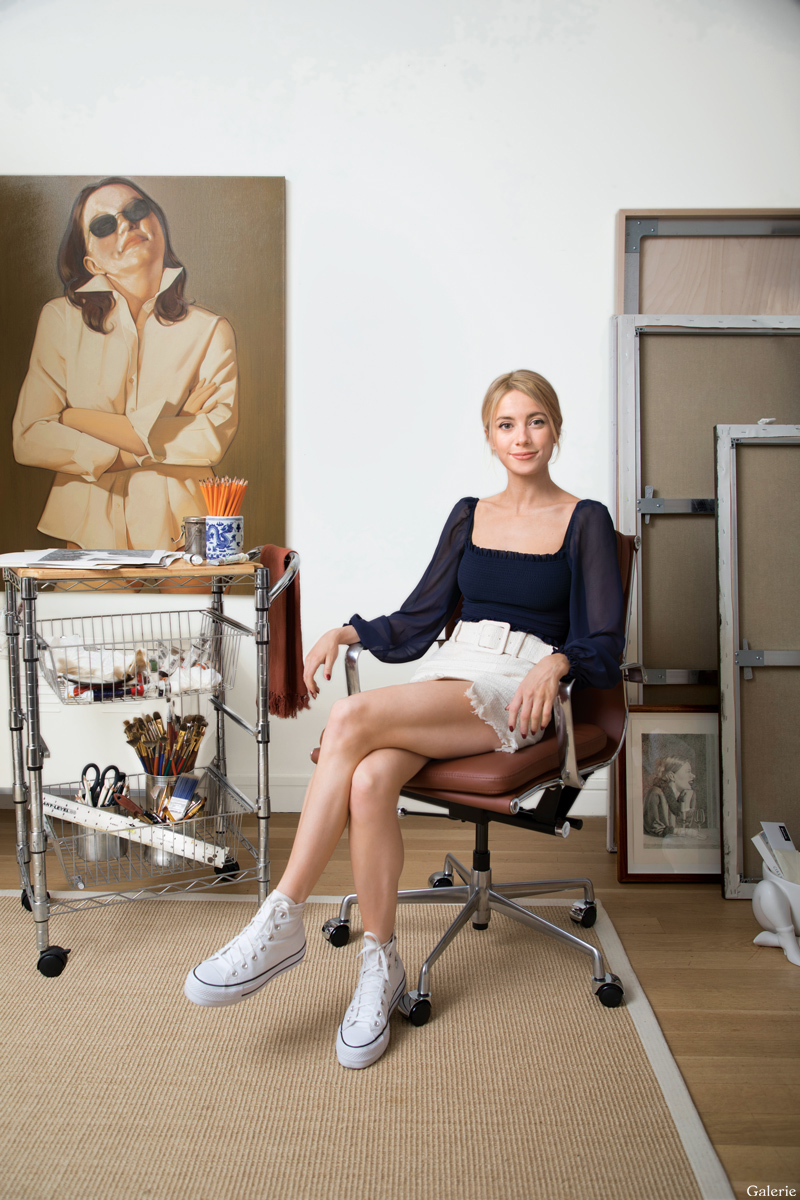 Just four years after graduating from the Rhode Island School of Design, Weyant is decidedly on the rise. Her debut New York solo exhibition, held at 56 Henry in 2019, explored the clash between youthful rebellion and repression in the setting of a claustrophobic dollhouse and was an instant hit. Bill Powers of Half Gallery included her in a show at his New York space, and this spring, she joined international gallery Blum & Poe. Her first exhibition at its Los Angeles space, titled "Loose Screw," inspired by a lyric in Eminem's song "The Real Slim Shady," sold out in the opening weeks. "I like what Mark Twain said about humor being 'tragedy plus time.' If there's humor in my work, it probably goes hand in hand with some sort of misery."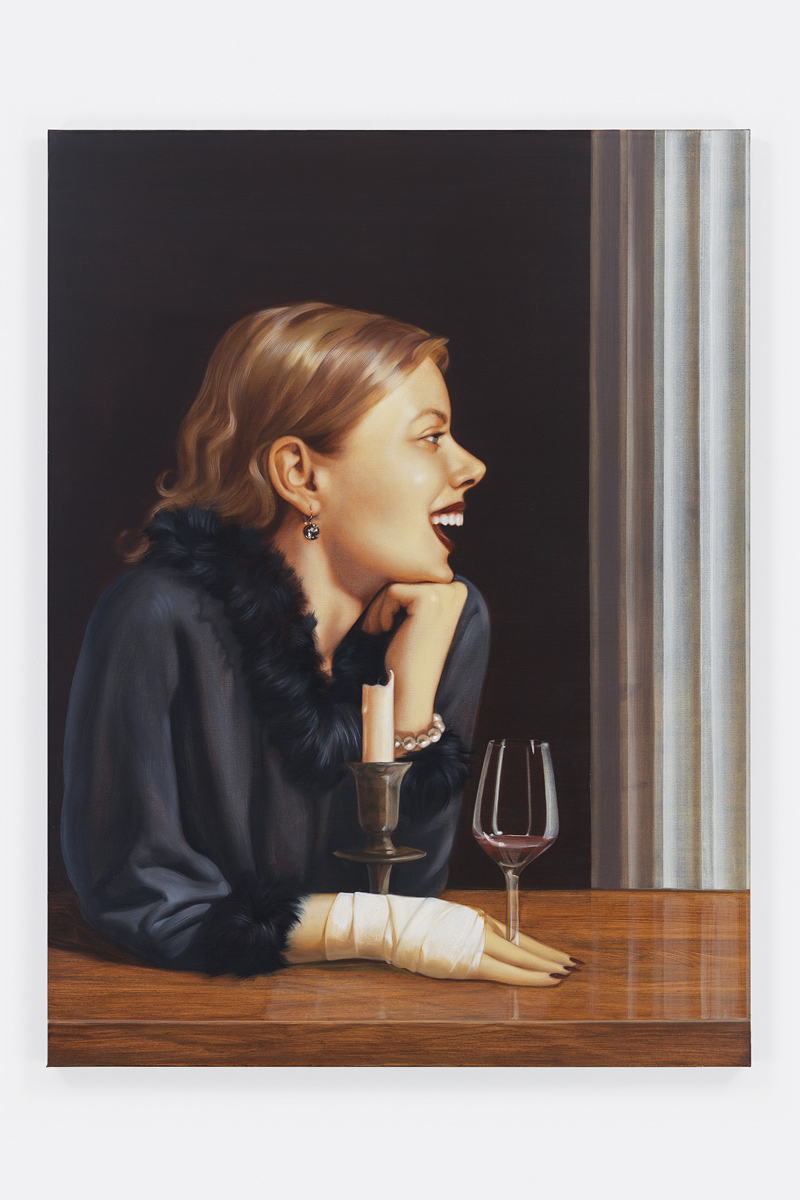 Eschewing a traditional studio, Weyant paints from the living room in her apartment on New York's Upper West Side. "When I'm uncertain about a painting I put it in my closet," says the artist. "It's almost like a time-out until the painting learns to behave itself. I actually have a few in there now."
A version of this article first appeared in print in our 2021 Summer Issue under the headline "Personal Reference." Subscribe to the magazine.
Next Post