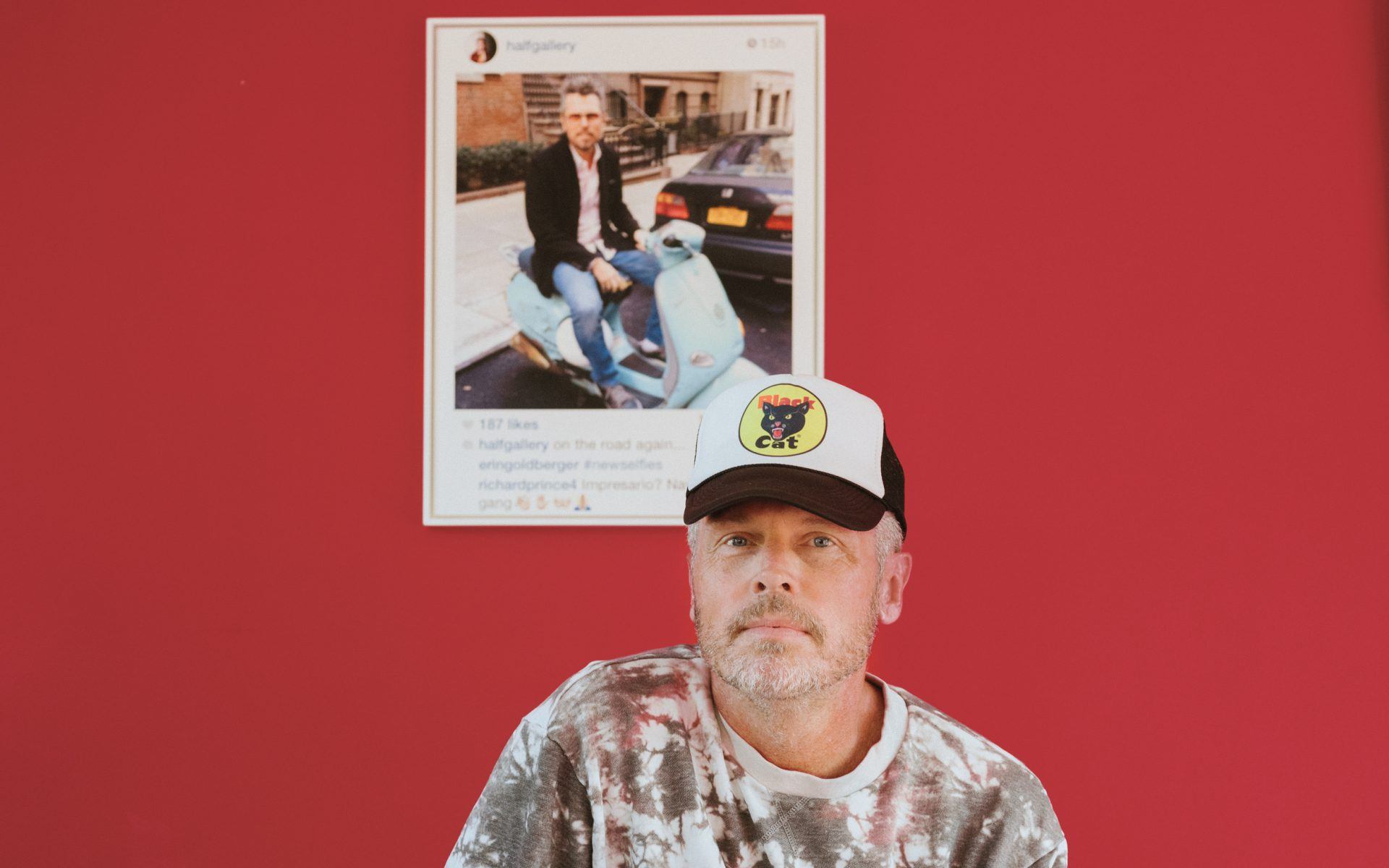 Bill Powers Shares the Personal Story Behind His Richard Prince Portrait
The gallerist known for giving emerging talents their first New York shows talks about a beloved piece he owns from a blue-chip artist
Right after Richard Prince debuted his series of Instagram portraits at Gagosian in 2014, he came by my gallery. At the time, everyone knew Richard was using people's Instagram posts to make artworks. He would write a caption under it, which would end up being his contribution to the piece. There were ones with our mutual friends like China Chow and Glenn O'Brien in the sold-out show, and I jokingly said I didn't know whether I should be offended or relieved he didn't include me. He replied, "So take a selfie, man!" I thought it would be pretty thirsty for me to post a photo but why not? Mine was a picture of me outside Richard's studio that he actually shot when he first got an iPhone. I thought it was funny that for an artist who is known for appropriation, he was now appropriating himself.
Recommended: Ewa Juszkiewicz's Surreal Portraits Challenge the Role of Women in Art
The idea for the series, Richard told me, came after reading Bob Colacello's Holy Terror: Andy Warhol Close Up. It got him thinking, How would Andy be doing commissioned portraits now? Would he be engaging and leveraging social media? That year, Richard's exhibition wound up being discussed as both the worst show and the best show of the year. To be that polarizing was pretty neat.
Richard ended up gifting me the work, which now hangs in a space on the top floor of the West Village townhouse of my wife, Cynthia Rowley, and me. In fact, we have a lot of his works in our collection. I think art can be the most powerful when you are looking at it casually at home. When you go to a gallery or museum, you are concentrating on an artwork for a brief but very concentrated period. When you live with it and see it peripherally, the art has a chance to sneak up on you.—As told to Lucy Rees
A version of this article first appeared in print in our 2019 Late Fall Issue under the headline "In Focus." Subscribe to the magazine.
Next Post