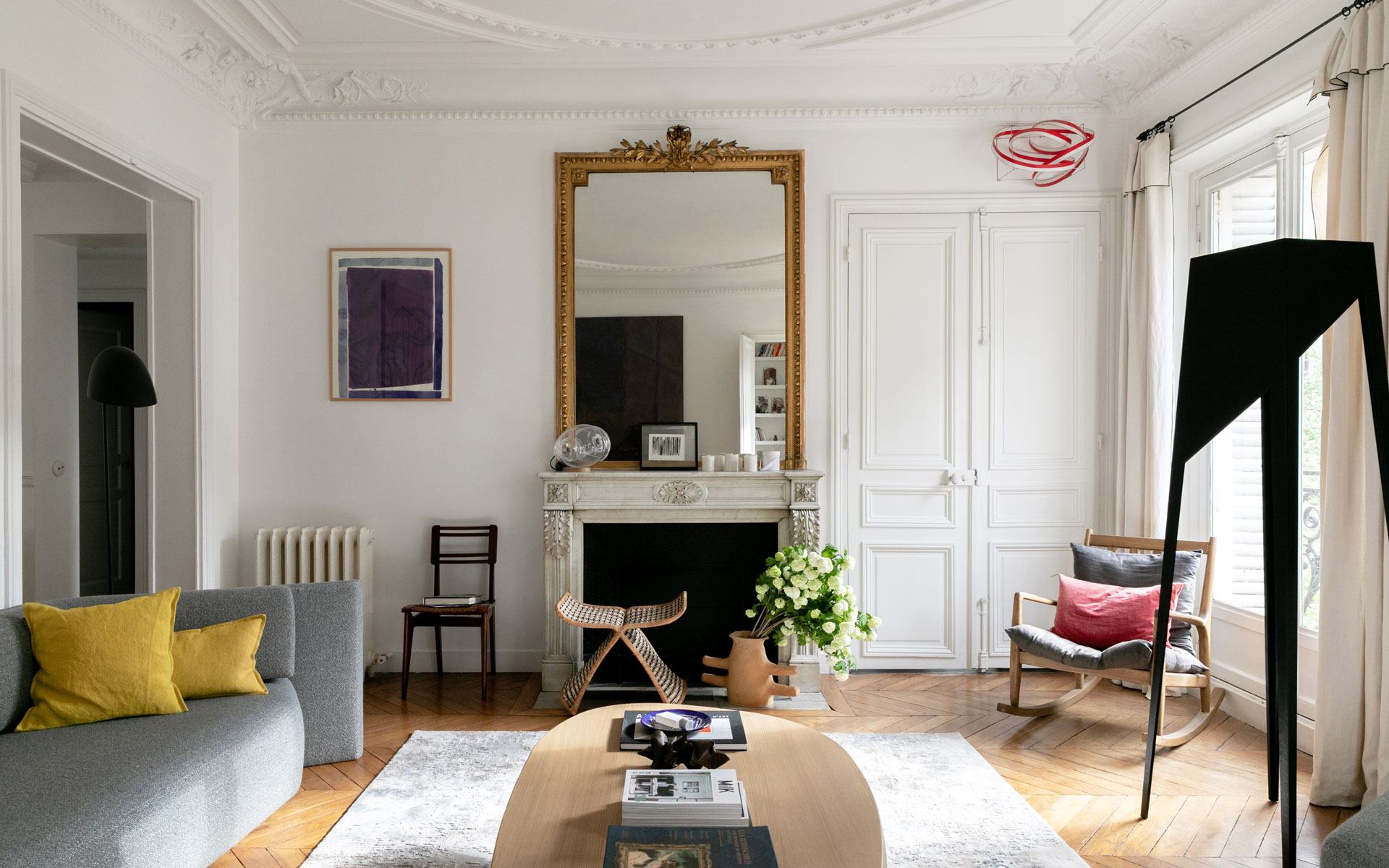 Live Like a Collector the Next Time You Vacation in Paris
Ambroise, a new platform created by gallerist Amélie du Chalard, presents fully curated homes for art and design enthusiasts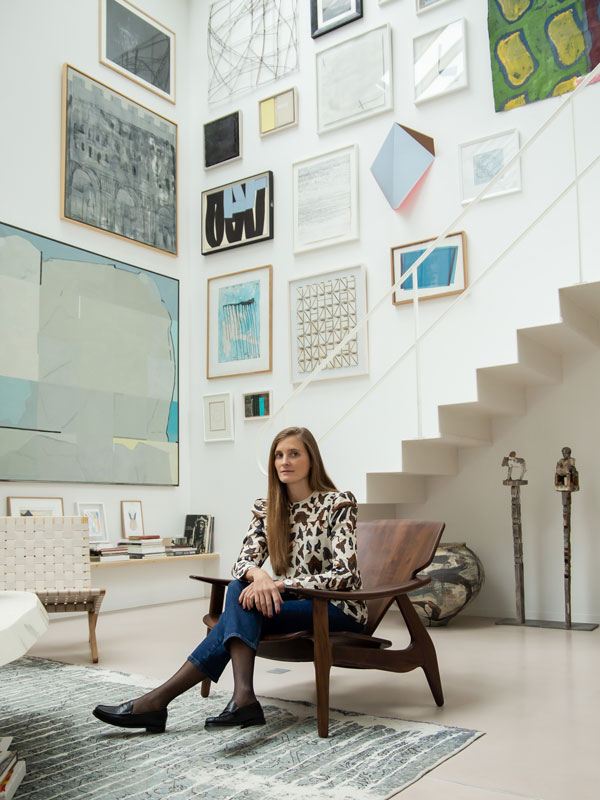 In the five years since opening her namesake gallery in Paris's 9th arrondissement, Amélie du Chalard has received the same two questions time and time again: "Does anyone live here?" and "Can I?" Determined to challenge the notion of a white-cube contemporary gallery by showcasing an eclectic mix of works in a fully fleshed out home environment, the young curator and entrepreneur has clearly been successful—and as of this fall, is finally giving clients a resolution to their inquiries.
The Amélie, Maison d'Art founder recently launched Ambroise, a network of rentable homes inspired by collectors. Like an Airbnb Luxe with hotel amenities, these offerings are completely unique in that virtually everything on display is available for purchase. "I'm really convinced that people now want to live in inspiring places where everything has been chosen and built with artists and artisans," du Chalard, whose mother was a sculptor and dad a collector, tells Galerie.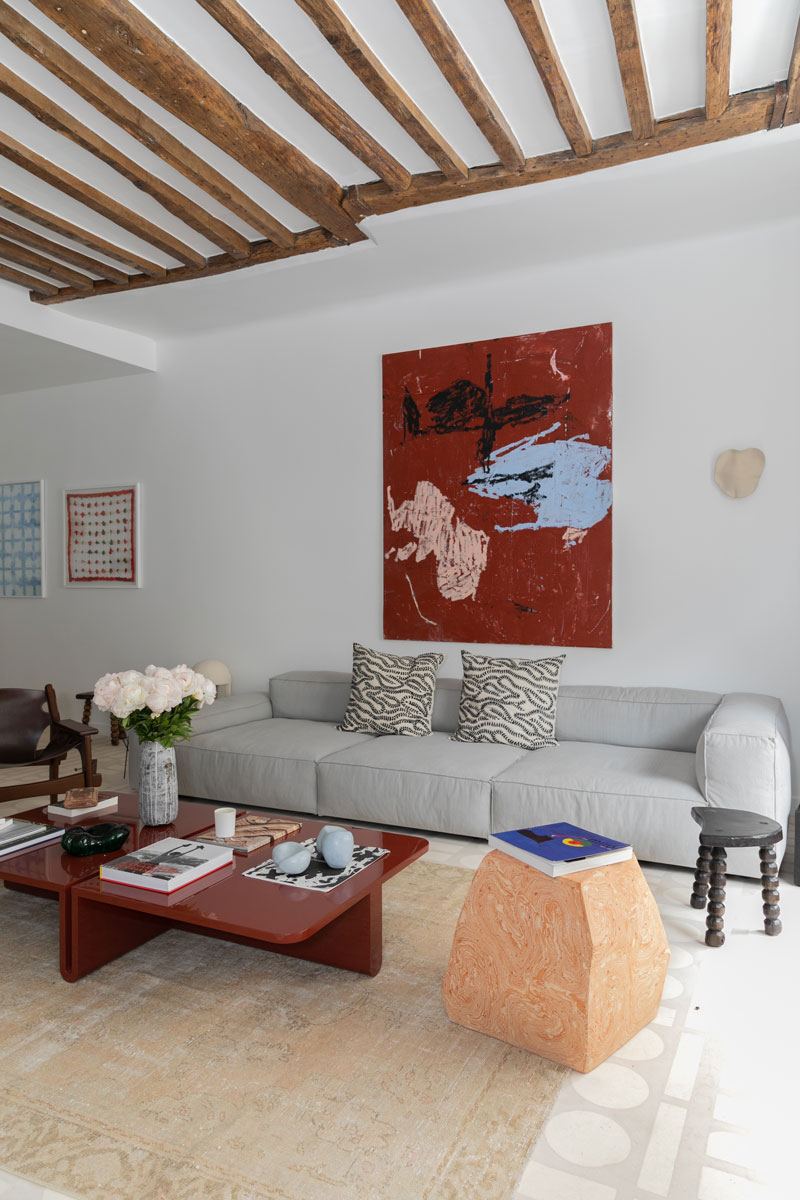 Amélie, Maison d'Art currently maintains a roster of about 30 percent French artists and 70 percent international, all of whom focus on abstraction. While around two thirds of Ambroise's artists overlap with those at the gallery, du Chalard wanted to enrich the homes' offerings by also including one-of-a-kind pieces from well-established artists that the gallery does not represent, as well as vintage design by 20th-century titans like Charlotte Perriand and Sergio Rodrigues. Prices range from €100 for a small ceramic to €50,000 for a large painting, but generally, works are accessibly priced below €2,000.
"I'm really convinced that people now want to live in inspiring places where everything has been chosen and built with artists and artisans,"

Amélie du Chalard
Ambroise launched with two distinct locations in Saint Germain and Le Marais, and more are coming as soon as spring 2021. The concept takes it name from Ambroise Vollard, the famed gallerist and dealer who championed many Modern art greats, including Picasso, van Gogh, and Gauguin. Vollard himself lived in the same building as Ambroise Saint Germain, proving to be a "beautiful coincidence," according to du Challard.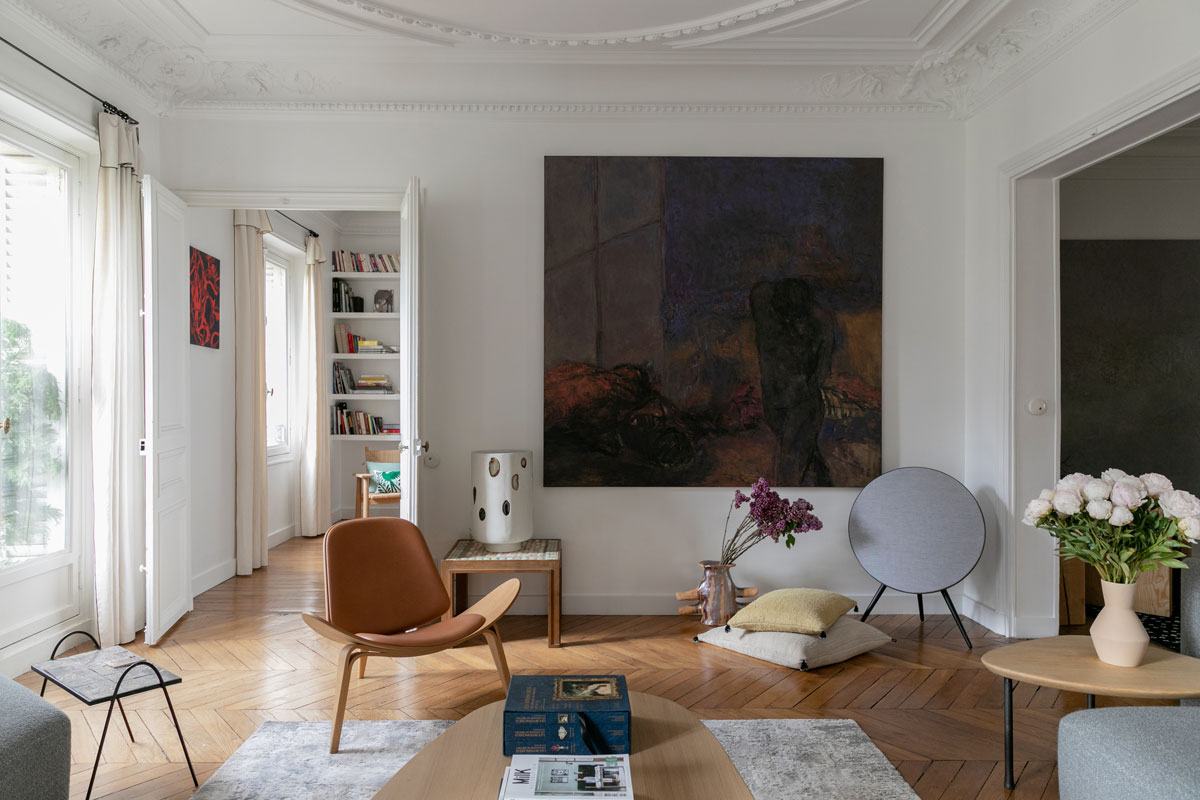 Composed of three bedrooms, two bathrooms, one kitchen, and two living rooms, Ambroise Saint Germain is the more classical of the two properties currently available. It represents the typical 19th-century Haussmann-style architecture that those seeking quintessential Paris accommodations will simply swoon over. Ambroise Marais is a duplex with living spaces on the ground floor, and above, two bedrooms with adjoining bathrooms that are particularly sculptural and striking themselves. Both homes are marked with frescos hand painted by contemporary artists.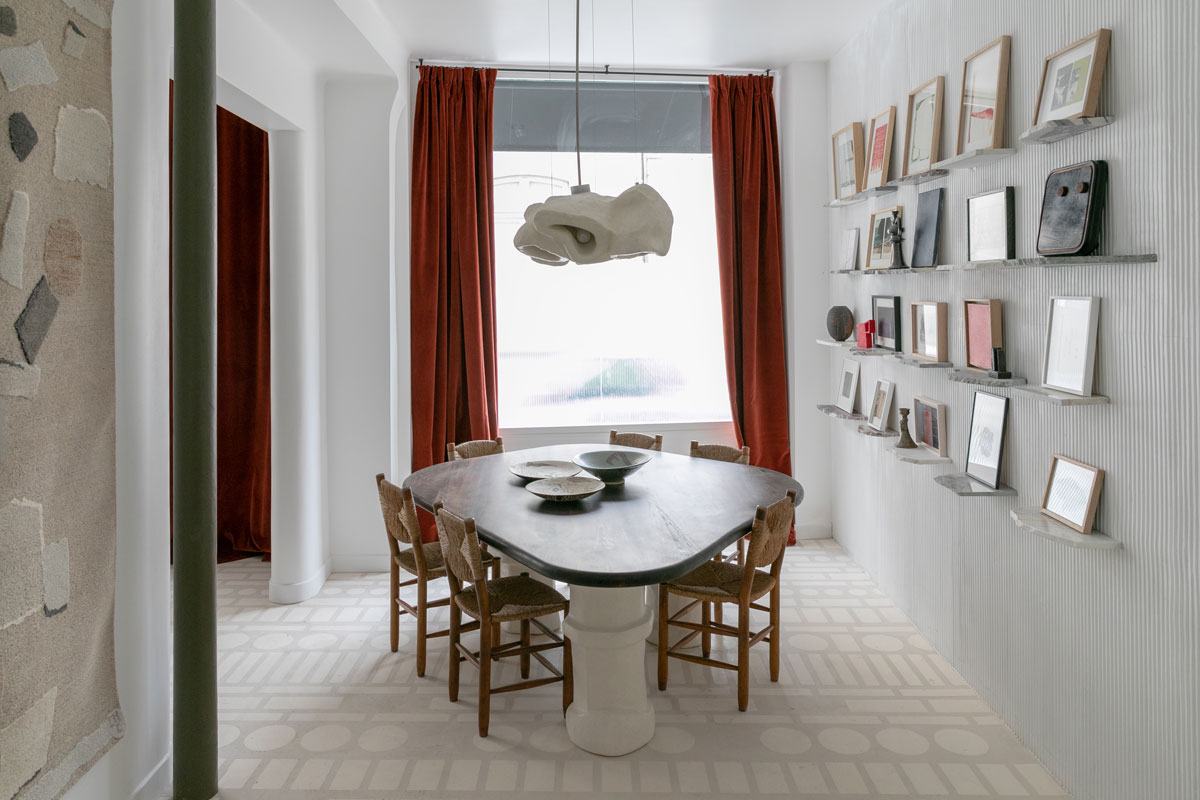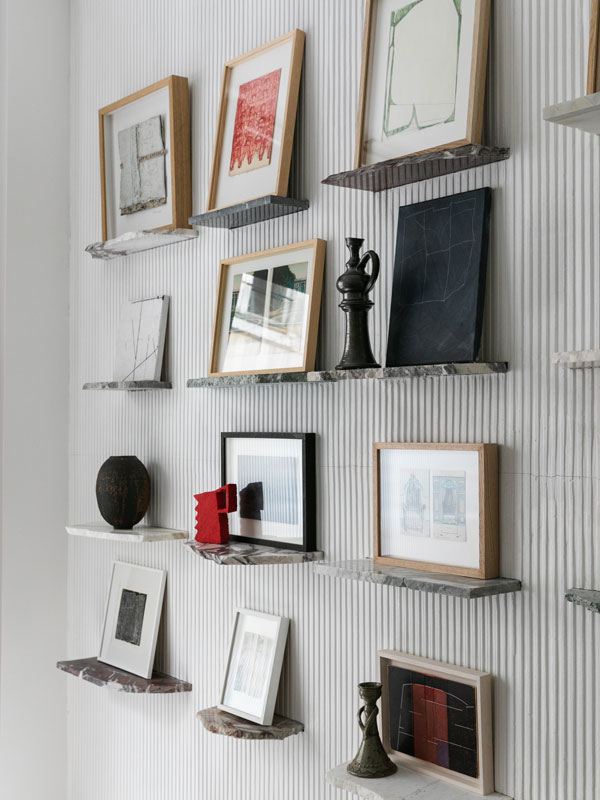 Wanting to "create a specific spirit in each home depending on the neighborhood," du Chalard injected Le Marais property with more of an experimental feel, modifying components of the space's foundation itself to feel supremely modern. To achieve this, she tapped architectural firm Batiik studio to create amenities like a shell-like curved shower, an artful office area, gallery-esque kitchen, plus two concrete and walnut headboards.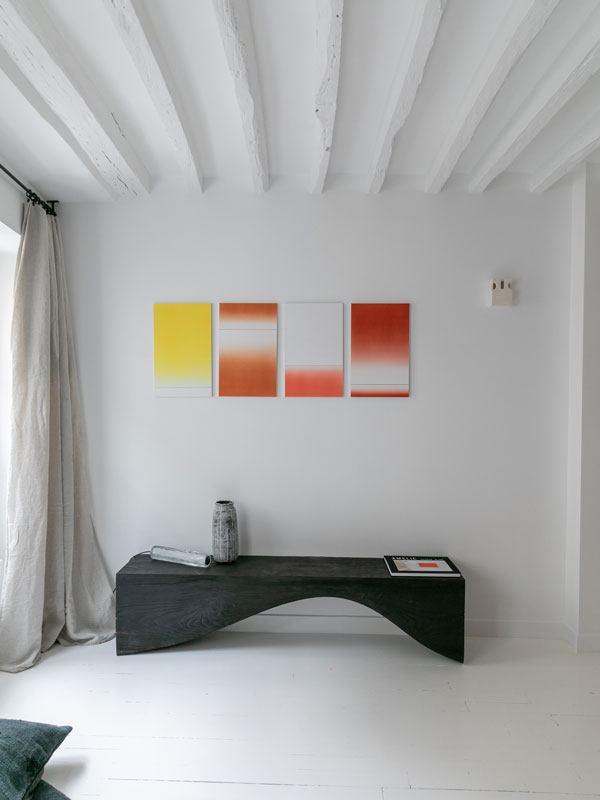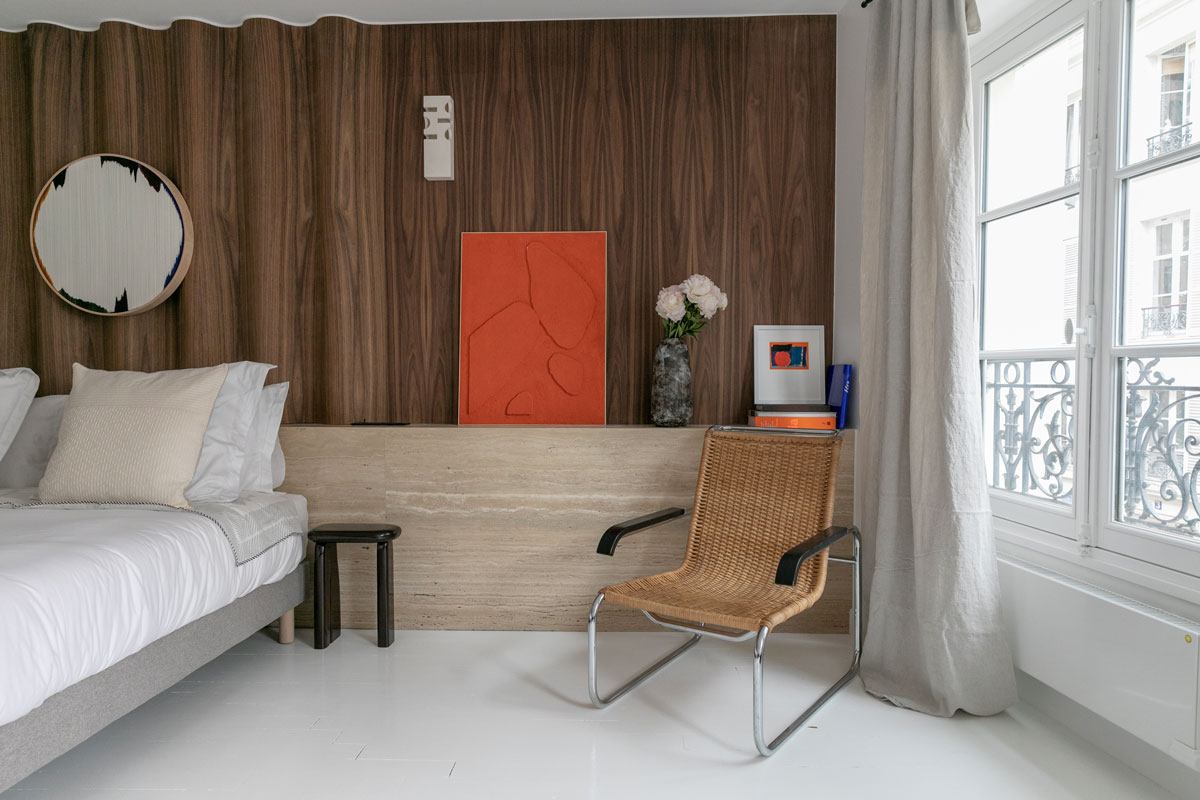 One of Ambroise Marais's strongest spaces is the dining room, where small-format works by 15 different artists are suspended on marble supports set into the wall. Reflecting the range of pieces on offer, Charlotte Perriand chairs are situated around a table whose ceramic legs were specially made by Yasmin Bawa. The emerging German artist also created the light fixture above the table, a style she had never made previously. The geometric flooring was done custom by Italian terracotta specialist Fornace Brioni. In the living room, du Chalard highlights a painting by another young dynamic talent, French artist Clément Mancini, as well as a work on paper by the famous Belgian Abstract Expressionist, Pierre Alechinsky.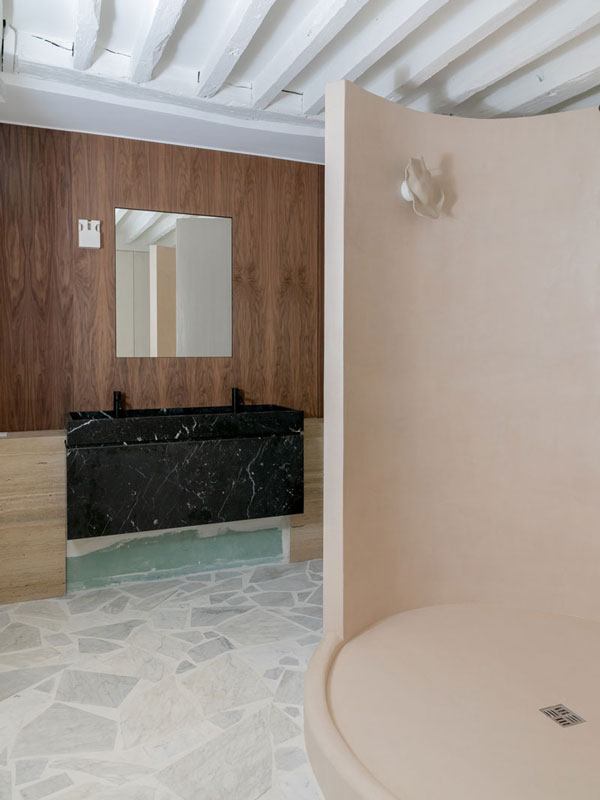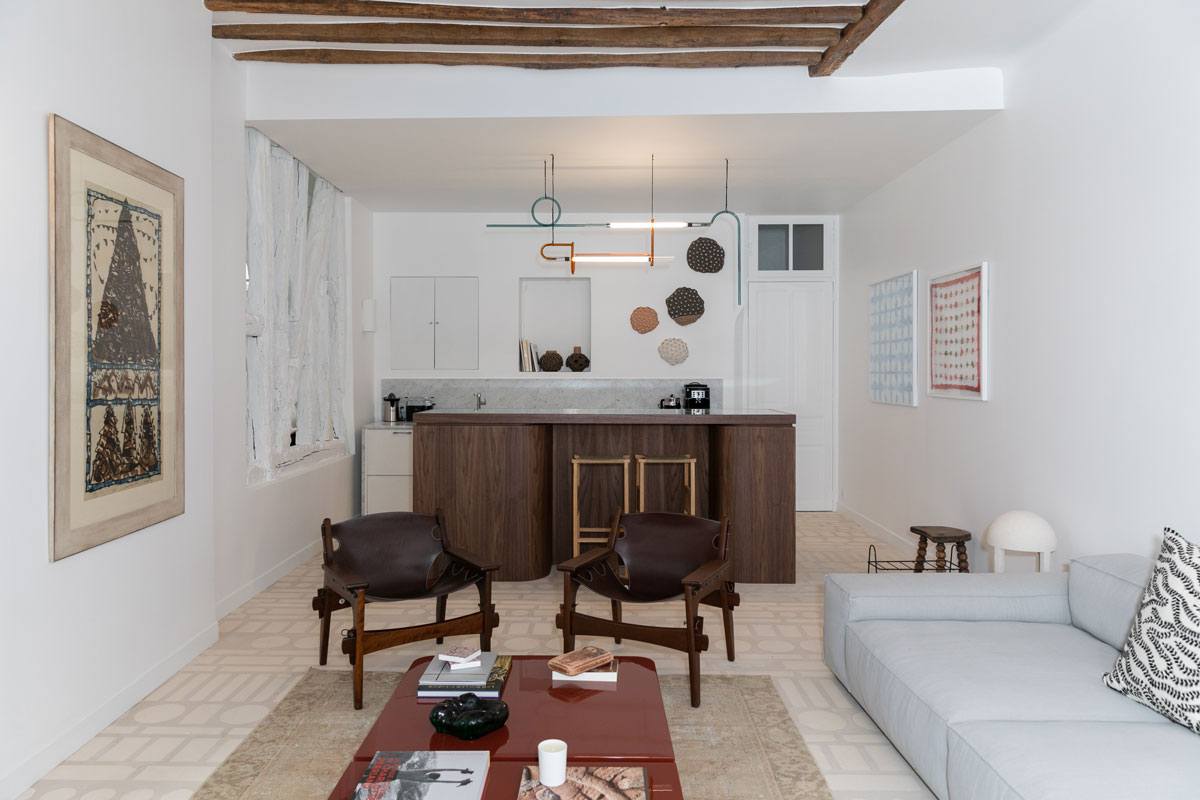 On top of its ever-rotating gallery, Ambroise also offers a private concierge, as well as a housekeeper to prepare daily breakfasts and cleaning services. Stays can be just for an event or dinner booking, or longer term—though the Saint Germain property is already booked until the end of the year. The next Ambroise venue will be a 16th-century home in Provence, available around April 2021. Looking ahead, du Chalard also has her eyes set on expanding Ambroise to Paris's Montmartre neighborhood, as well as other European cities known for their art and culture, such as Venice.
"As we build an alternative to traditional galleries and classic hospitality offerings, we want to create a unique experience to show people how to live with artworks and beautiful pieces," says du Chalard. "That kind of atmosphere has the power to make you feel entirely differently."
Next Post