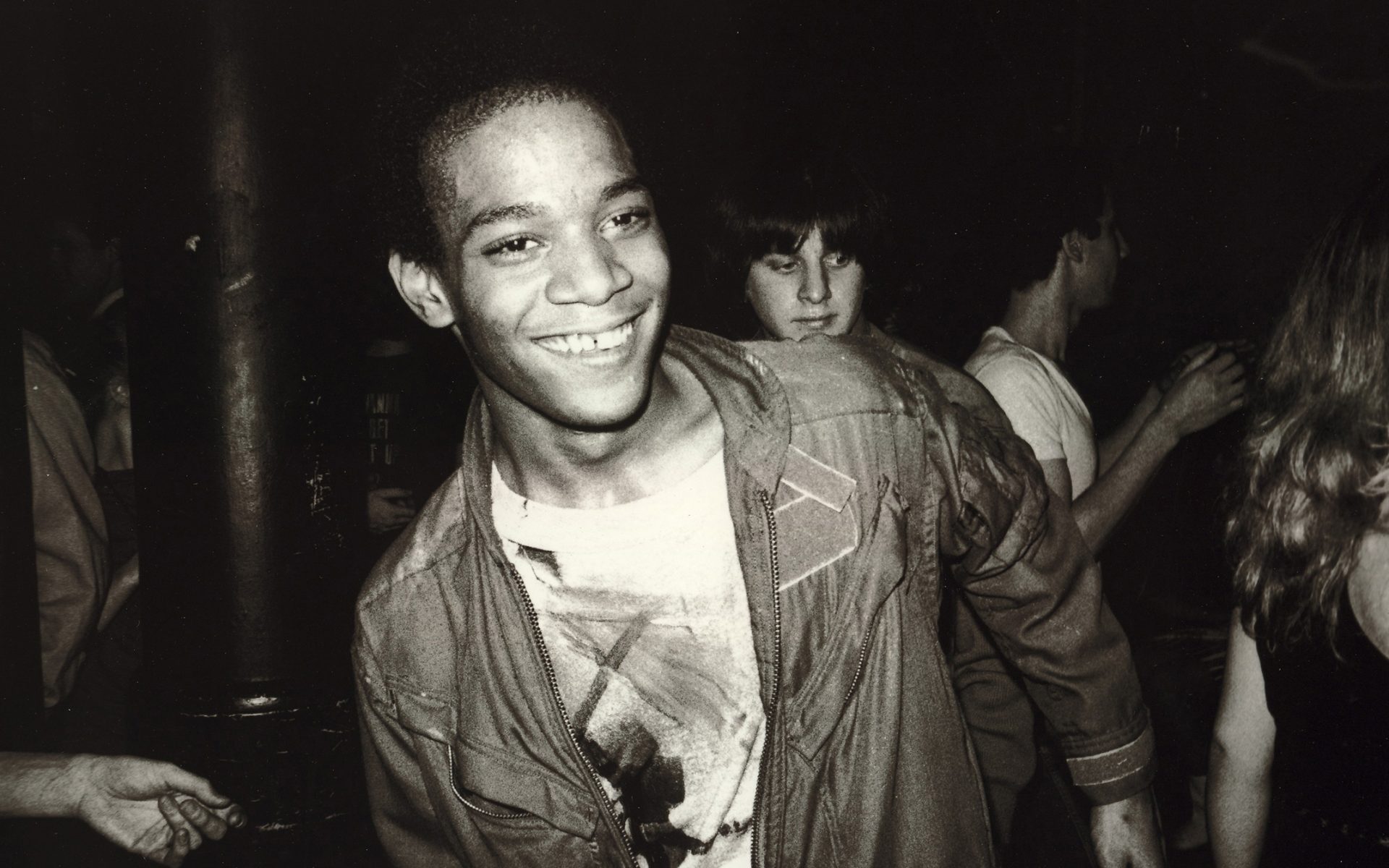 A Jean-Michel Basquiat Musical Is Headed for Broadway
Stephen Colbert's bandleader has written the music and lyrics
The life of Jean-Michel Basquiat is set to be the subject of a new Broadway-bound musical composed by Jon Batiste, bandleader and musical director of CBS's The Late Show with Stephen Colbert. The as-yet-untitled project was just announced by veteran producers Alan D. Marks and Barbara Marks; Tony winner John Doyle is slated to direct.
"I want people to leave this show inspired to create. I want them to not only learn about Jean-Michel Basquiat, an innovator, but to also feel the visceral thrill of the creative process and to deepen and discover their own creativity," Batiste said in a statement.
The late artist's younger sisters, Lisanne and Jeanine Basquiat, have given their approval for Basquiat's artworks and the estate's extensive archives to be used in the production, which is bound to create a riotous cinematic experience.
"Over the years, many people have approached us about telling our brother's story on stage," the sisters said in a joint statement. "Our interest was piqued once we understood that their approach to telling our brother's story treats his life, his art, and his legacy with respect and passion."
Recommended: Billionaire Art Collector Teams Up With Elon Musk to Take Artists to the Moon
The production charts the trajectory of Basquiat's rise from a street artist covering buildings in the Lower East Side with his mysterious, subversive messages by the name SAMO© to his involvement as a key member of New York's art scene in the late 1970s and '80s, mingling with Andy Warhol and the Factory crowd.
Basquiat was an overnight sensation who broke barriers of color and style with his vibrant yet psychologically charged paintings. While his rise to prominence was swift, his career was cut short just as fast. After abusing drugs for years, he succumbed to a heroin overdose in 1988 at the age of 27.
His mythic life seems to have been written for the stage—and it's not the first time it has been immortalized. The artist and filmmaker Julian Schnabel directed a 1996 film that starred Jeffrey Wright and David Bowie. The biopic, realized for just $3.3 million with funds put up by art collectors and media moguls Peter Brant and Joseph Allen, is still considered one of the most notable artist films ever made.
Recommended: The Brant Foundation Will Open a New East Village Space with a Basquiat Show
Despite the limited output during his short career, Basquiat's signature skeletal figures and complex, recurring motifs of graffiti and cartoonish scribbles are more relevant—and loved—than ever. Just last year, a 1982 painting of one of his signature skulls, named Untitled, sold for $110.5 million, the highest price ever paid for the work of an American artist, and the sixth-highest price for any painting sold at auction.
This fall, the Louis Vuitton Foundation in Paris is showcasing 120 of his creations, including the auction record-setting painting. And in the spring of 2019, Peter Brant is launching his own art space at 421 East 6th Street with the inaugural show featuring the work of Basquiat organized in collaboration with the Foundation Louis Vuitton. It will bring together some of his most important masterworks from the Brant Collection as well as from international museums and private collections.
Recommended: An Exclusive First Look at the Glenstone Museum's Monumental Expansion
"We are assembling a team to help craft a boundary-pushing masterpiece inspired by a true American original," said Batiste. Additional members of the creative team as well as the production schedule will be announced at a later date.
Next Post