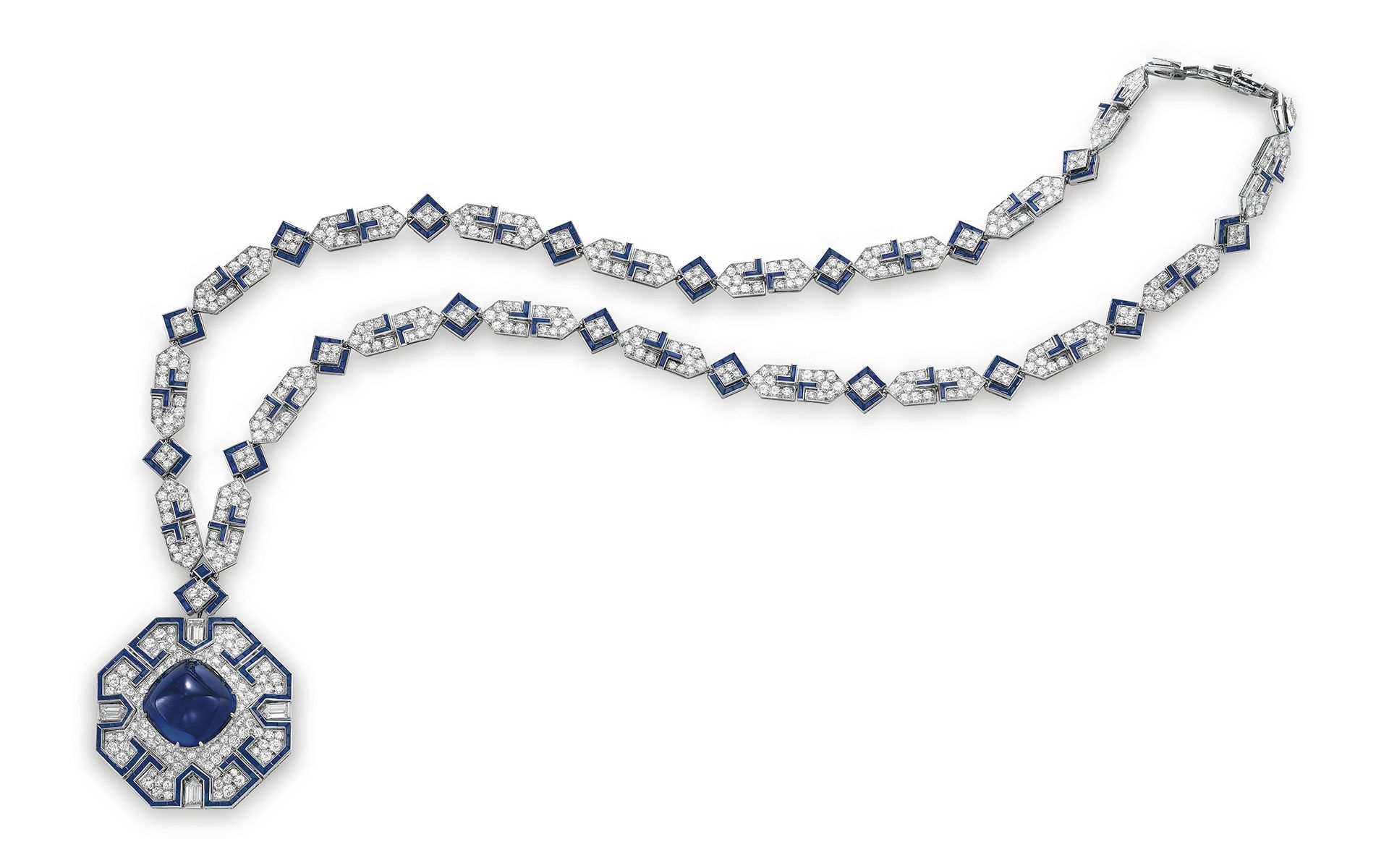 8 of the World's Rarest and Most Famous Sapphires
From Elizabeth Taylor's Bulgari necklace to a spectacular ring owned by Abby Rockefeller, these exceptional jewels have fetched the highest prices ever at auction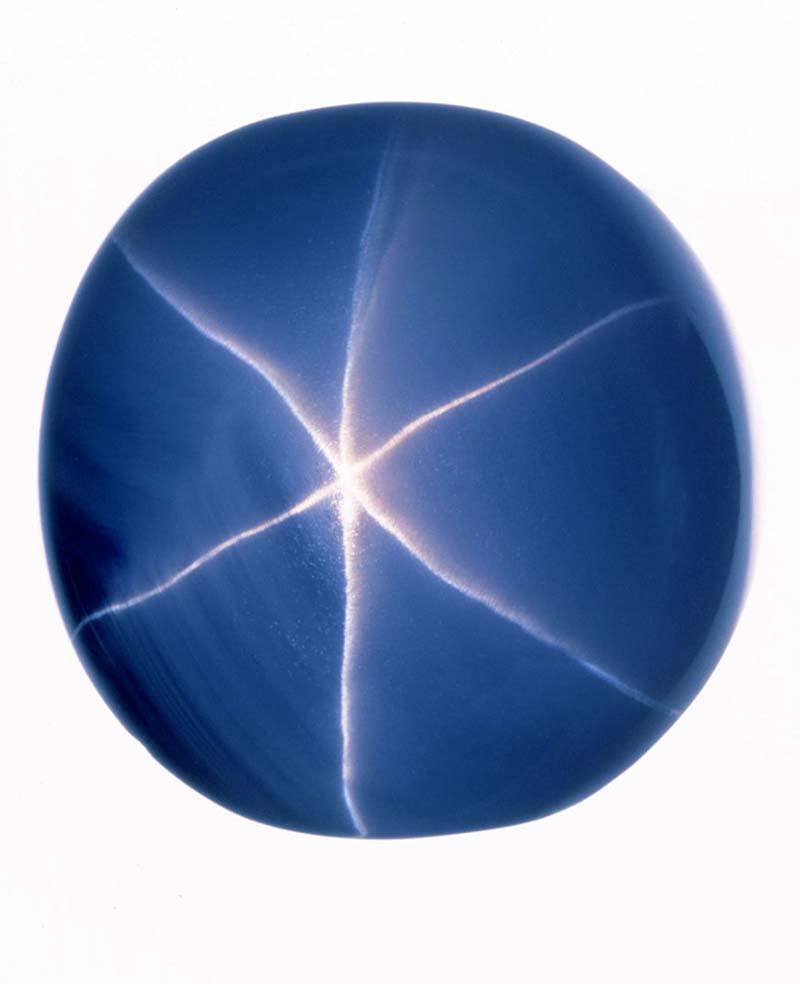 Adored for their brilliant, celestial-blue tones, sapphires have long symbolized nobility, sincerity, wisdom, and faithfulness, making them the perfect birthstone for September. In ancient Greece and Rome, kings and queens believed that the gem protected them from harm while during the Middle Ages, the clergy wore blue sapphires to symbolize Heaven. More recently, they have been associated with royalty and romance thanks to the iconic blue sapphire engagement ring given to Princess Diana and then to Kate Middleton. 
"Sapphire is one of the most valuable gemstones in the world," Jean Ghika, global head of jewelry at Bonhams, tells Galerie. "From antiquity, it was highly regarded for its talismanic properties; today it is valued for its exceptional color." 
While the gemstone can occur in all shades, the most sought after are certainly blue. There is also a special variety known as "star sapphire" whereby the gems are cut as cabochons to display the magical star-like effect.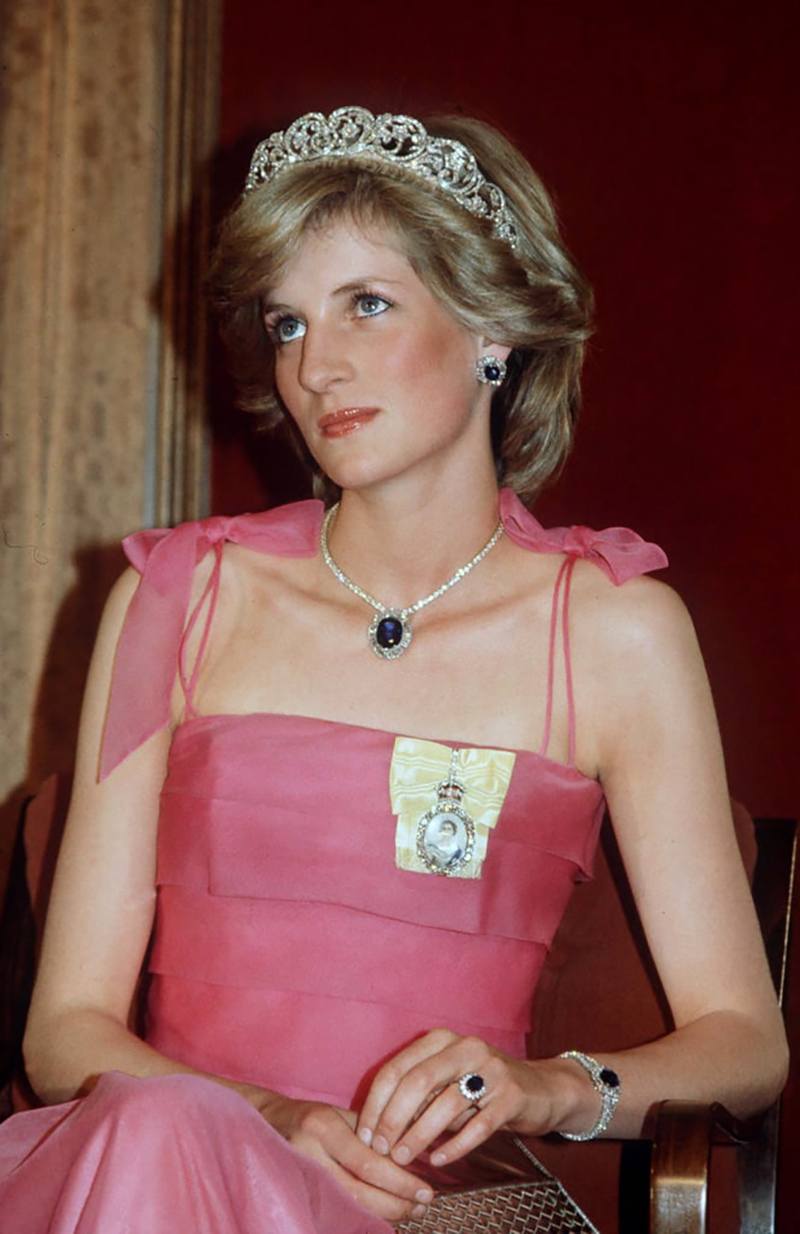 Specialists note that the rarest stones boast a combination of key characteristics such as the absence of treatment and exceptional color and transparency. But it is their place of origin that is the most important element. The finest examples hail from three mines: Kashmir in northern India, across its eastern border to Myanmar (previously Burma), and Sri Lanka (previously Ceylon), and when they appear at auction, they cause a huge buzz in the jewelry world and spark bidding wars in the auction rooms.
"Stones from these origins tend to smash world records because the mines they come from are either exhausted or have a finite number of years to run," explains Ghika. "Examples that are fresh to the market come from an ever-diminishing pool. By analyzing the types of inclusions—tiny microscopic minerals—within the gem, it is possible to ascertain where the sapphire was mined. Its geographical location is effectively its passport and can add hundreds of thousands of dollars to the selling price."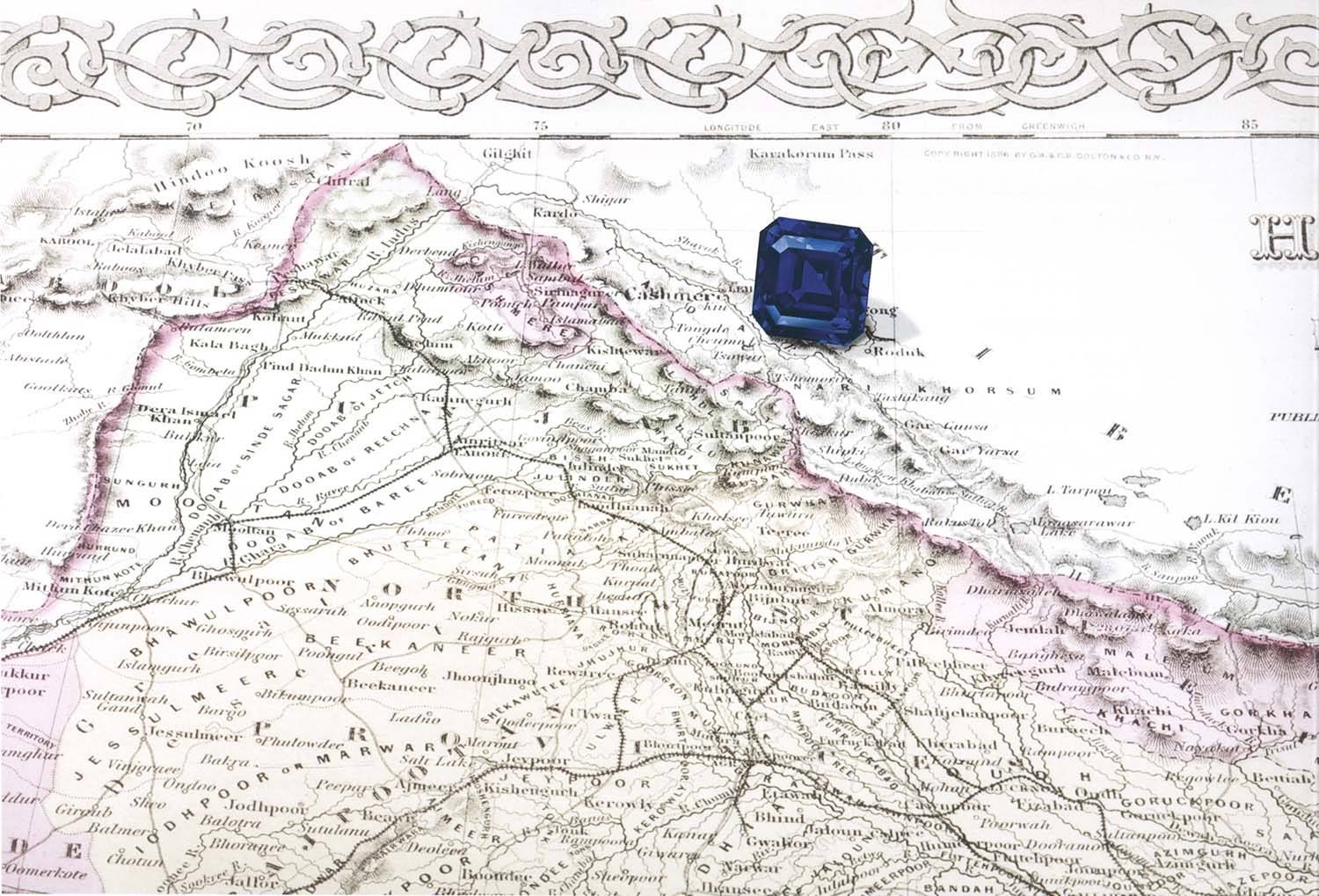 While Sri Lanka has perhaps the longest history of producing sapphires, with discoveries recorded as far back as the second century, and for almost 1,000 years in Myanmar, it is the Kashmir sapphires that have acquired an almost legendary status due to an extraordinary story associated with the mine. 
The first Kashmir sapphires were unearthed in the late 1870s and early 1880s high up in the Himalayas following a landslide in a remote valley in the Kashmir region of India. The maharaja of Kashmir then purchased the mine and work began to uncover these treasures. "Sapphires hailing from Kashmir display a vivid velvety blue hue that is unique to the region," says Ghika. 
The mine was active for just five years, between 1882 and 1887, when the supply of sapphires was depleted. (Work was only possible during the summer months thanks to heavy winter snowfall.) The area was worked sporadically until the late 1920s and early 1930s, but the glory years of the 1880s were never to be replicated. This limited production has resulted in only a small fraction of the world's total sapphire supply originating from Kashmir. "They are now among the most highly prized gems due to their rarity and their scarcity," says Ghika.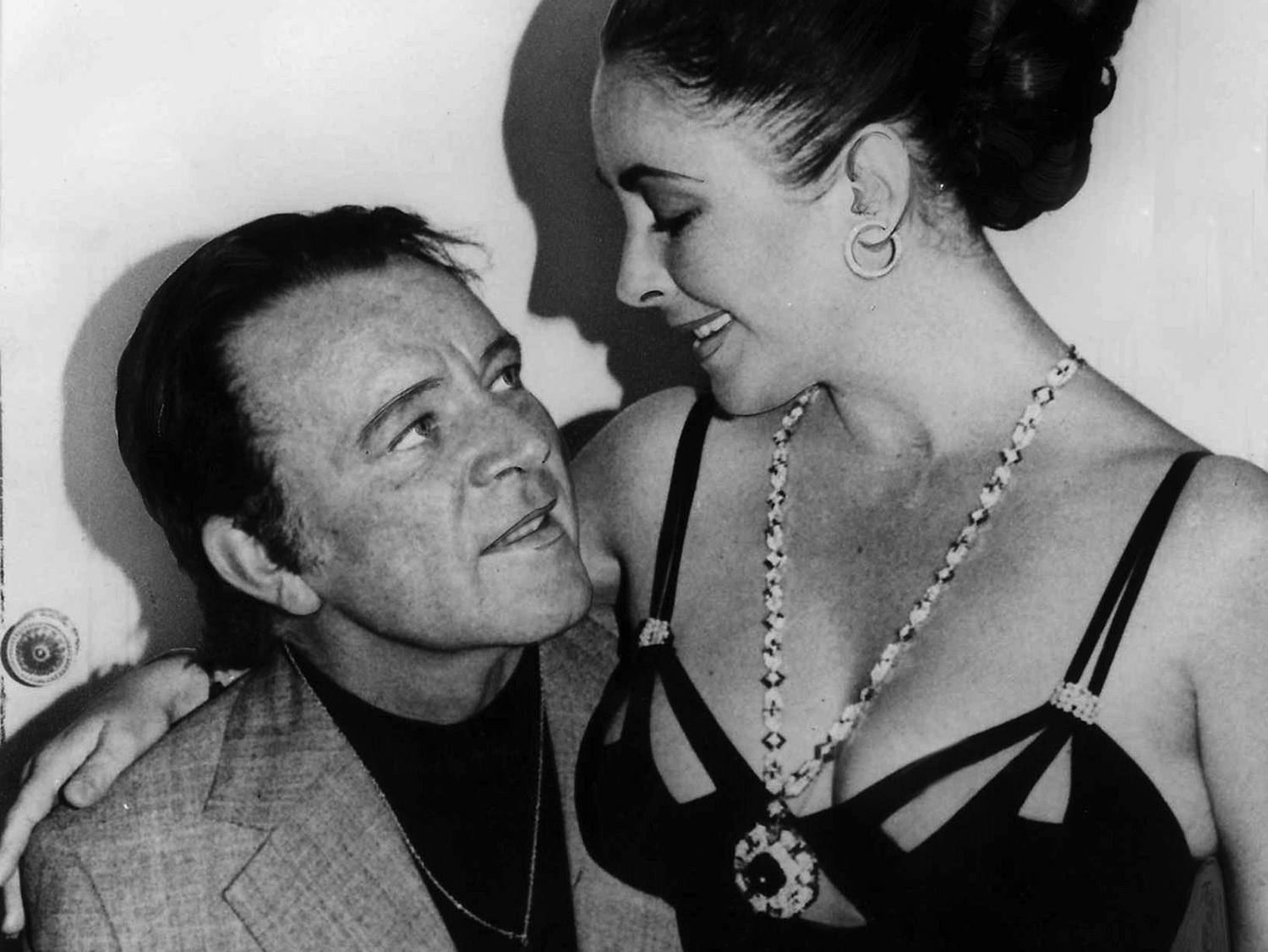 Many of the most important sapphires are in museum collections, including the Stuart Sapphire, which is the centerpiece of the Imperial State Crown made in 1937, and the 563-carat Star of India, which is said to be the world's largest sapphire and can be viewed at the American Museum of Natural History in New York.

Others are locked away in private collections. Below, a look at some most jaw-dropping sapphires to ever hit the block at auction.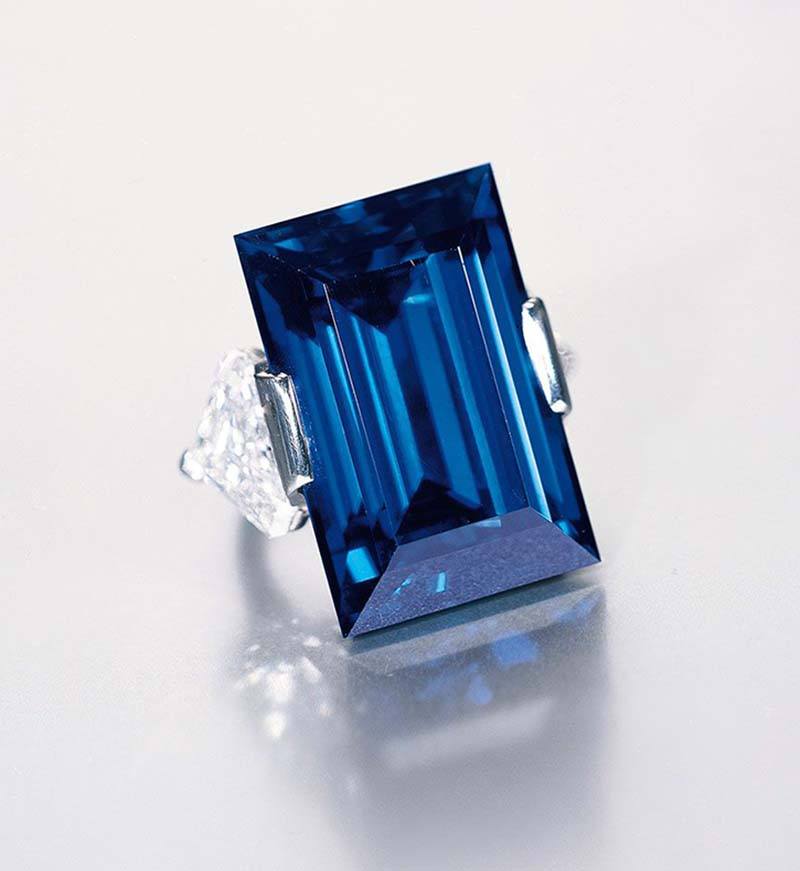 This rectangular-cut sapphire from Myanmar is not only extraordinary for its size, shape, clarity and color, but it also boasts a fabulous provenance. It was purchased in 1934 by John D. Rockefeller, Jr. from the Nizam of Hyderabad. In the 1940s, Rockefeller asked Pierre Cartier of the namesake French jewelry maison to recut the stone into this unique shape and mount it for his wife, Abby. The ring was then passed to his second wife, Martha Baird, but following her death in 1971, it went up for auction in Zurich and sold for $170,000. It was resold a few more times before its last appearance at Christie's New York in April 2001, where it went for a whopping $3,031,000.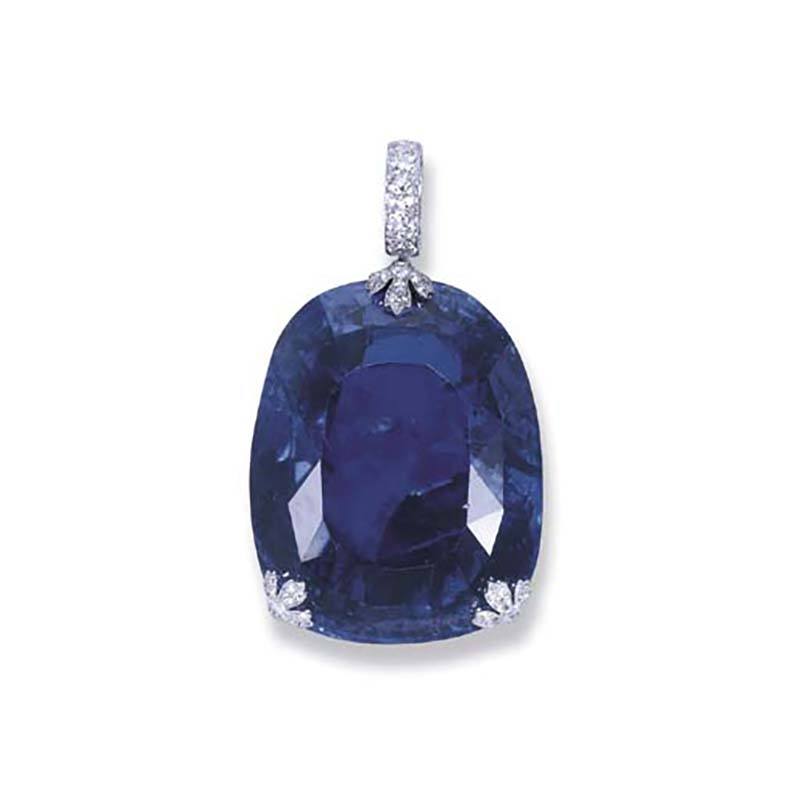 2. The Queen of Romania Sapphire
This 478.68-carat sapphire pendant necklace is among the five largest sapphires in the world. First recorded in Cartier's workshop in 1913, it was then famously worn by Queen Marie, the granddaughter of Queen Victoria of Great Britain and Czar Alexander II of Russia, to the coronation of her husband, King Ferdinand of Romania, in 1922. In 1947 it was sold to Harry Winston before entering the collection of the Greek royal family. It was most recently offered at Christie's in 2003 for $2,105,667.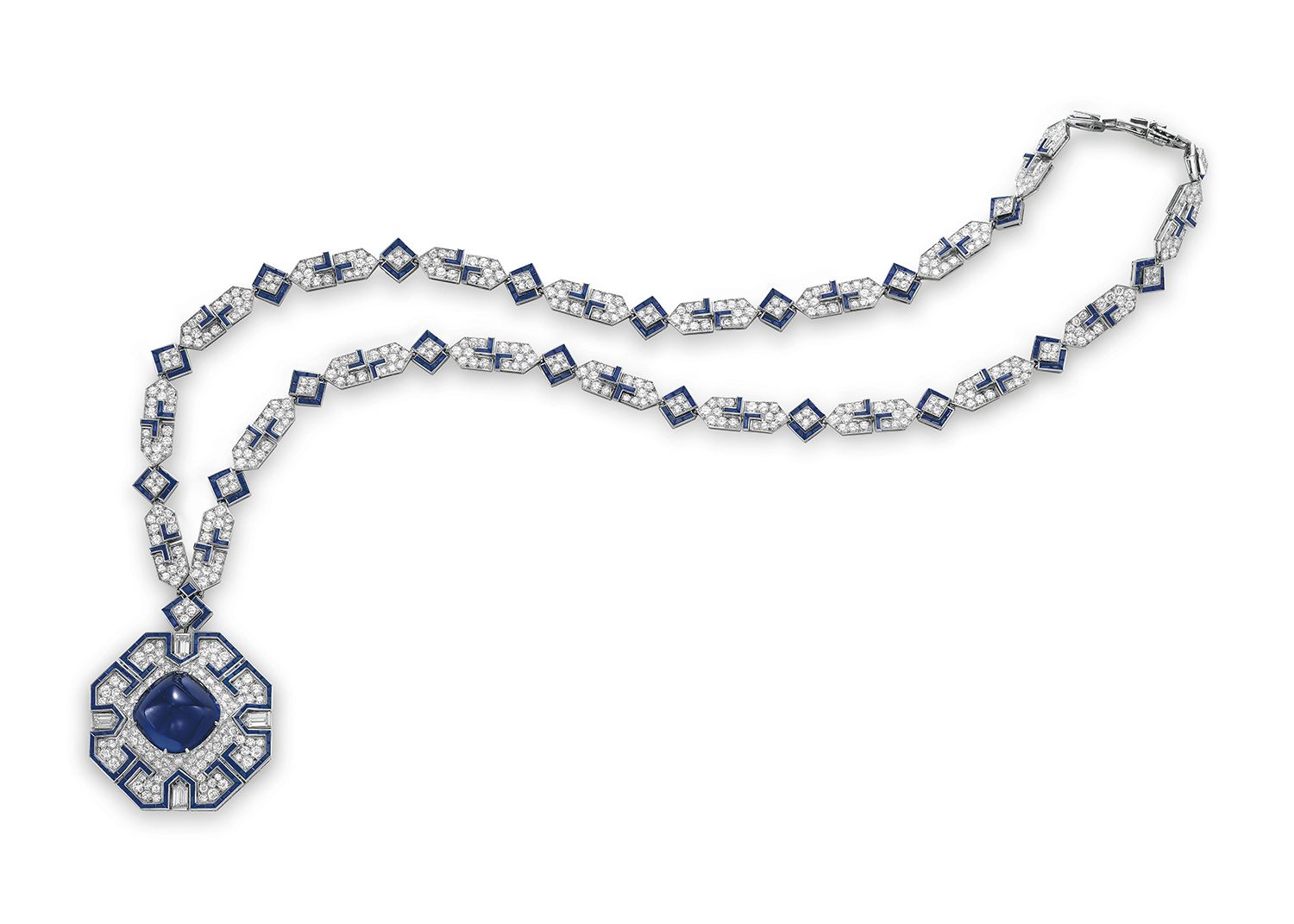 3. Elizabeth Taylor's Sapphire and Diamond Sautoir by Bulgari
Richard Burton gave this dazzling sugarloaf cabochon sapphire to Elizabeth Taylor on her 40th birthday in February 1972. Weighing approximately 52.72 carats, it was sold in "The Collection of Elizabeth Taylor: The Legendary Jewels Part I" in New York in 2011, achieving $5,906,500, a world-record price per carat for a Burmese stone at auction. More recently, Taylor's Bulgari jewels were loaned to Hollywood actress Jessica Chastain for a 2013 screening of Cleopatra in Cannes.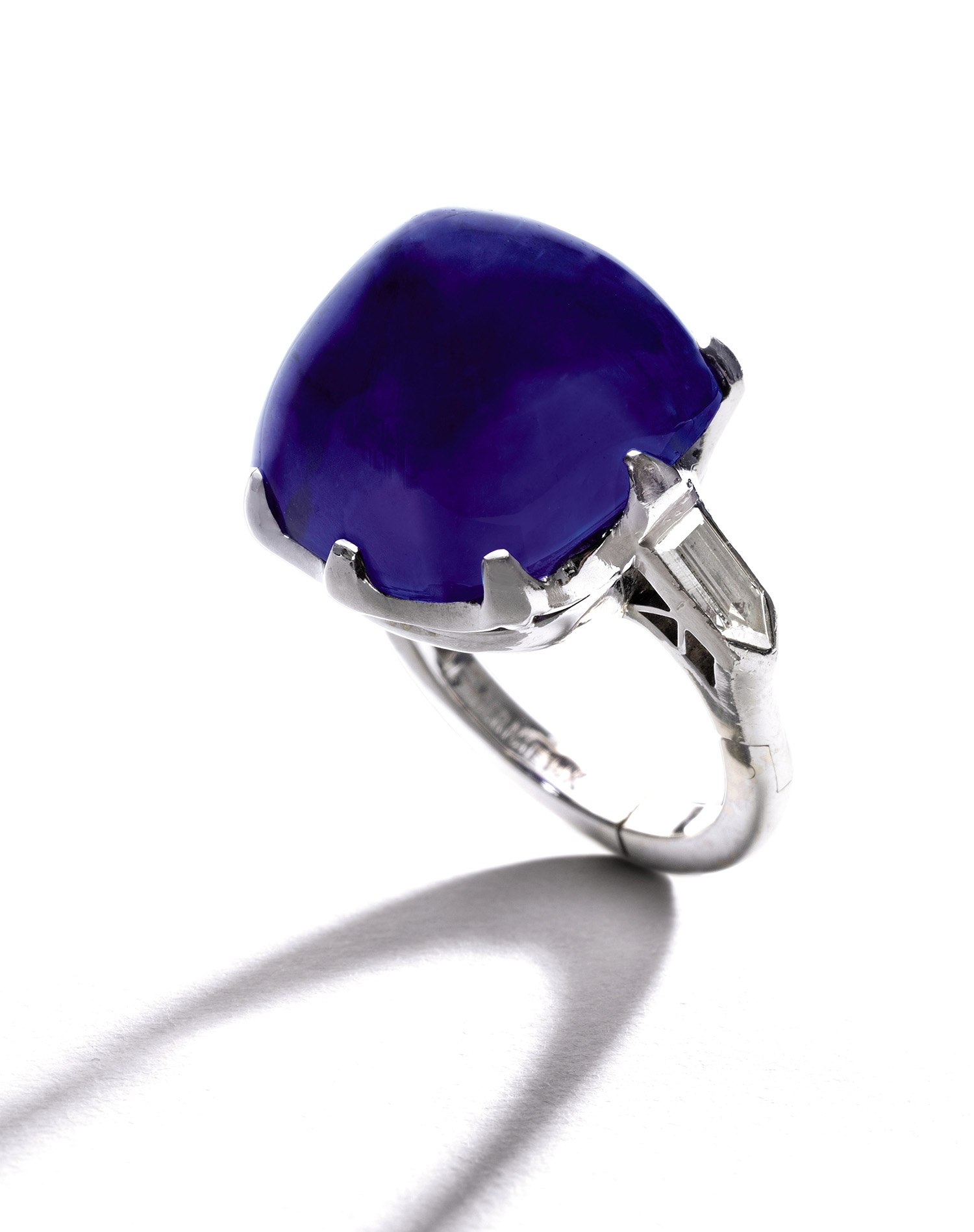 4. The Jewel of Kashmir
This striking emerald-cut cornflower blue sapphire weighing 27.68 carats is set with pear-shaped diamonds together weighing approximately 5.70 carats, mounted in 18-karat white gold. It sold at Sotheby's Hong Kong in 2015 for $6,745,688, which is the world auction record price per carat for a sapphire. The accompanying Gübelin Appendix Letter states that this sapphire "possesses a rich saturated and homogenous color, combined with a high degree of transparency, and a finely proportioned cut…Such a combination of characteristics are rare in natural Kashmir sapphires of this size." Says specialist Alexander Eblan, "It is a true treasure of nature."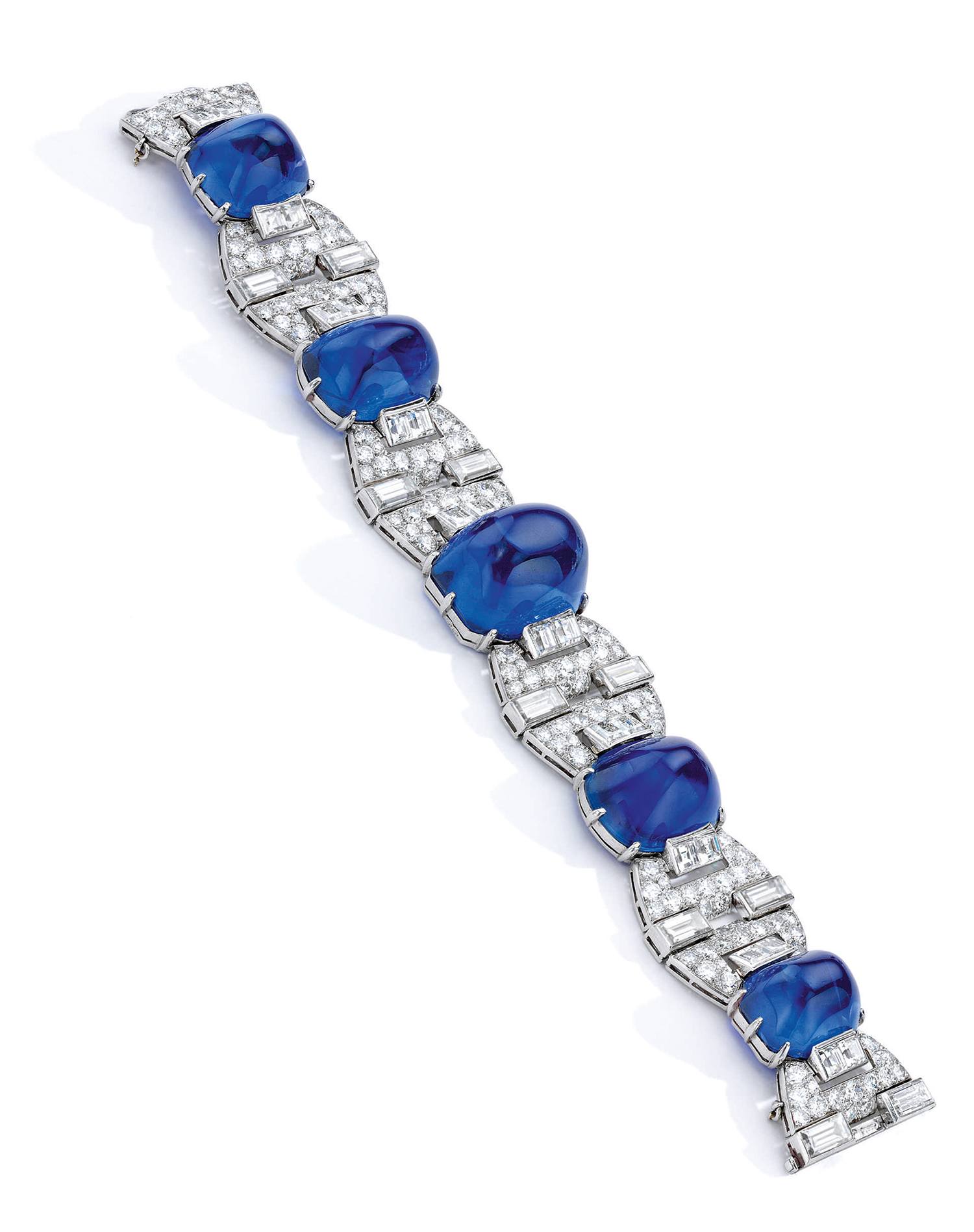 5. Van Cleef & Arpels Sapphire and Diamond Bracelet
Hailing from an important European family, this bracelet is set with five sugarloaf cabochon sapphires from Ceylon weighing a total of approximately 193.73 carats. Joined by articulated segments of square, rectangular, round, and old European-cut diamonds, set in a geometric design, it sold at Sotheby's New York in 2007 for $3,135,000, three times its low $1 million estimate.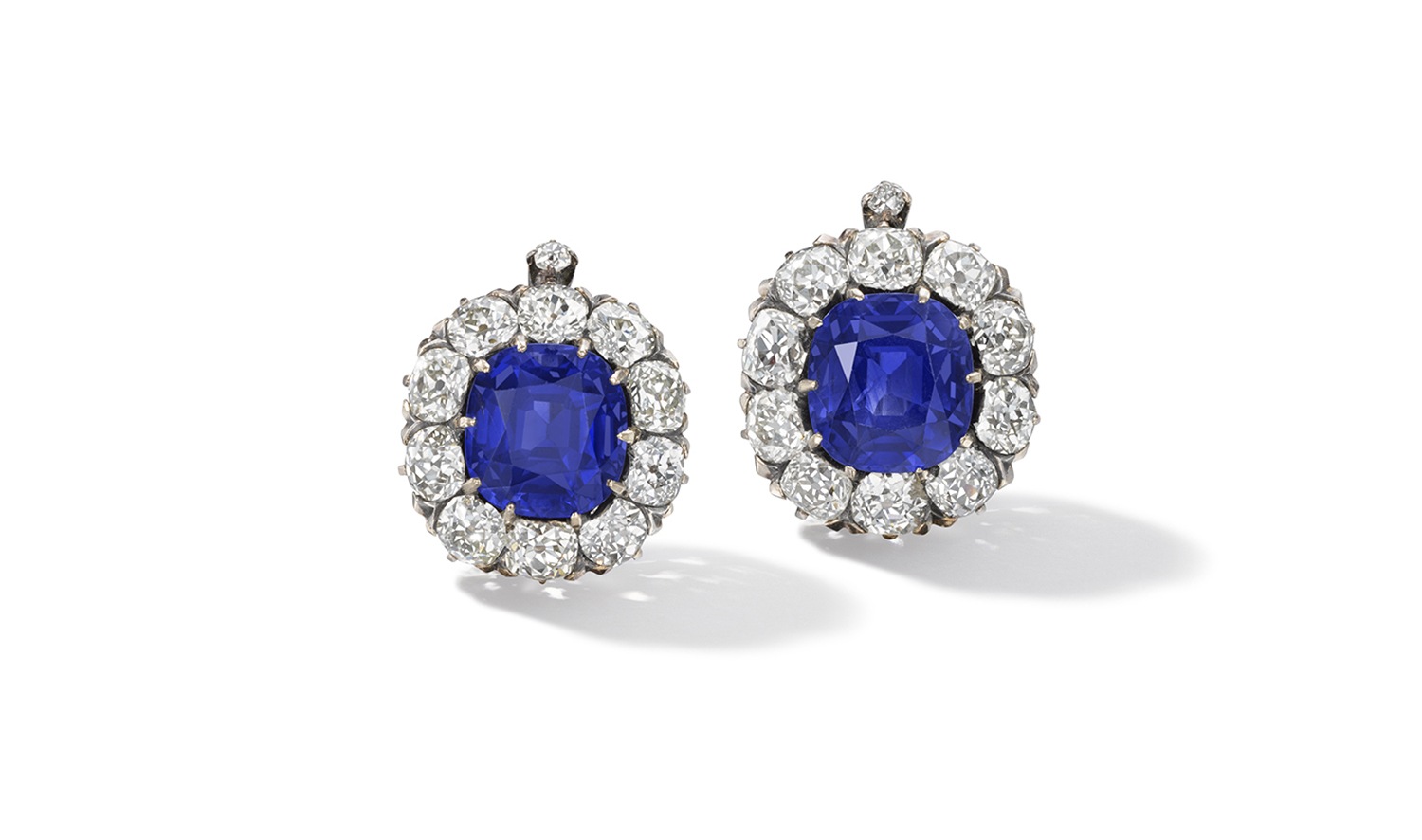 6. Late 19th-Century Kashmir Sapphire Earrings Belonging to a European Princess
In December 2015, a pair of late 19th-century earrings, set with two cushion-cut Kashmir sapphires weighing a little less than eight carats each, that belonged to a European princess sold for £1,538,500 (approximately $1,988,203) at Bonhams. The price was more than triple the pre-sale estimate of £500,000.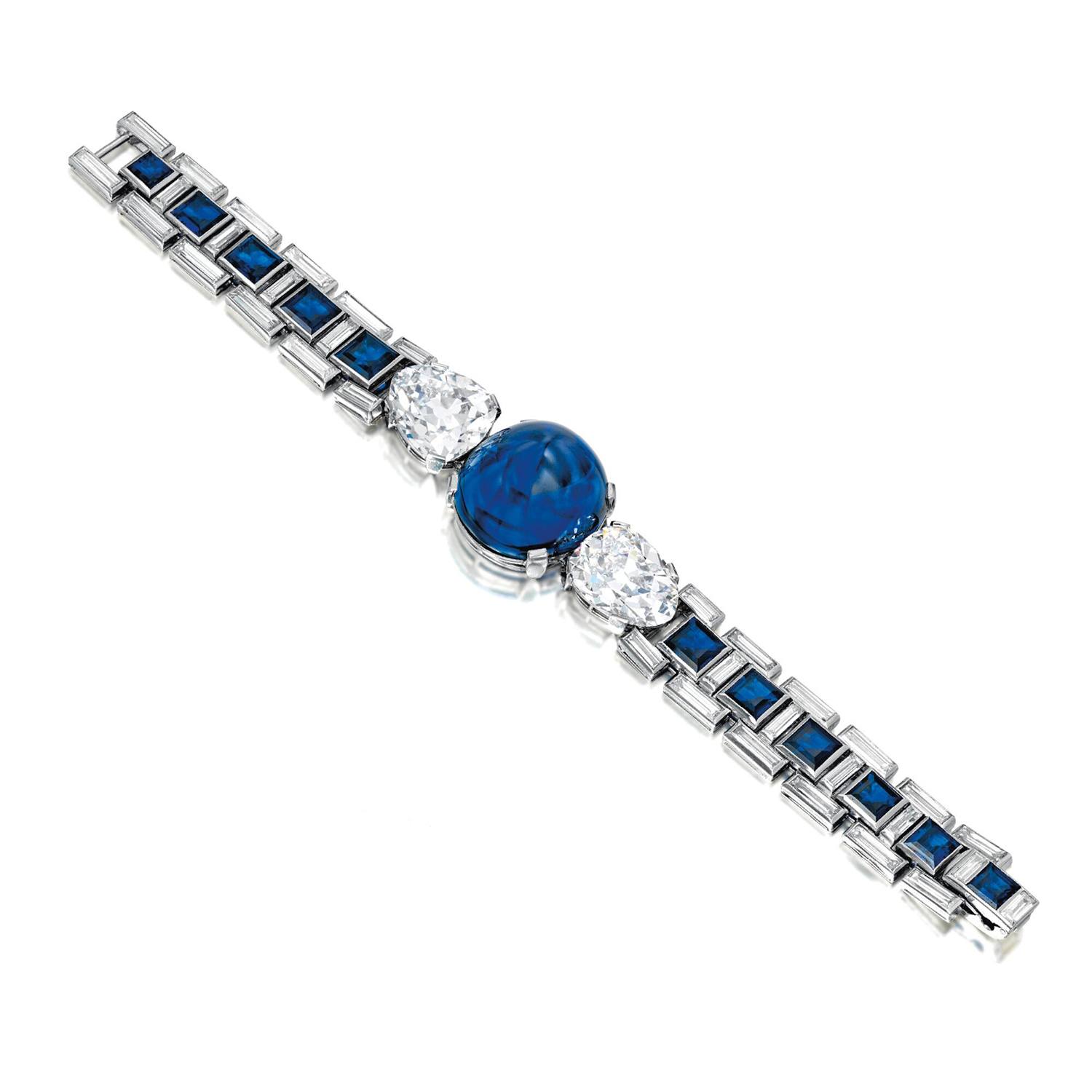 7. A 1927 Cartier Diamond and Sapphire Bracelet
This incredible bracelet is set with a Burmese cabochon sapphire weighing 46.07 carats flanked by two pear-shaped D Color diamonds weighing 8.60 and 9.27 carats respectively. It fetched $6,135,451 at Sotheby's Geneva in 2019 against a $2 million estimate. "Created in 1927 and coming from an Asian-American collection, it realized one of the highest prices at auction for an Art Deco bracelet when, pursued by six bidders, it sold to an Asian collector," specialist Alexander Eblen tells Galerie. "It is particularly noteworthy for its extraordinary clarity. While gemstones of this quality would normally be faceted, this example was cut into a cabochon shape. The fact that Cartier chose this cut is a clear design choice, and one which could be regarded as decadent, considering the scarcity of gemstones of this size and quality."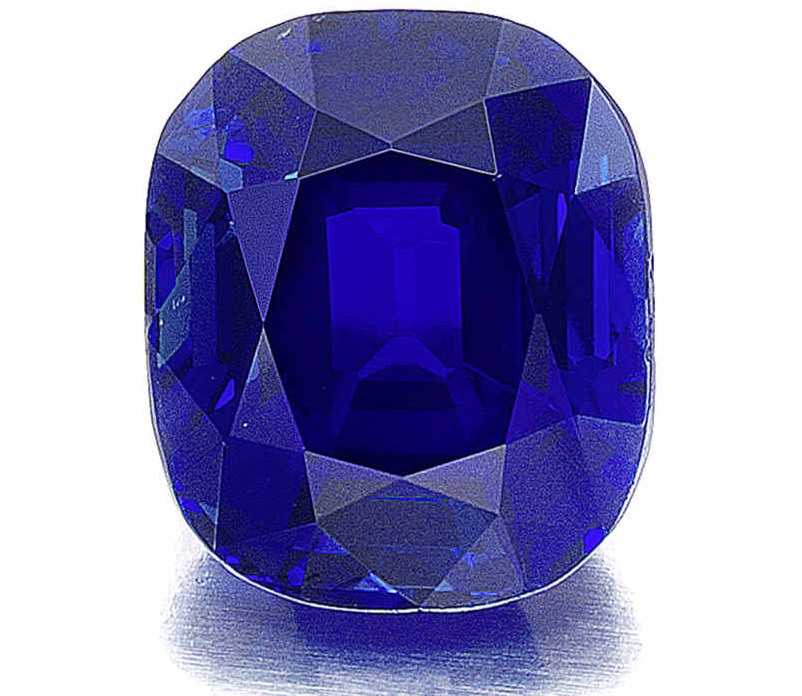 8. A Pair of Rare Kashmir Sapphires Recently Discovered in Australia
When it comes to heirlooms, one Australian family hit the jackpot with two sapphire rings. The bigger of the sapphires, a 9.23 carat beauty, sold for $1.244 million at Bonhams' New York Jewels sale in July 2020, more than double its low estimate. The second Kashmir sapphire, weighing 6.95 carats sold for $381,325 against its low estimate of $250,000. Only recently discovered, each sapphire is accompanied by two gemological certificates stating that they are both of Kashmir origin. "The gems have been in the same family for more than 100 years," says Ghika. "Originally purchased in the late 19th century and early 20th century as engagement rings by two brothers, they have been passed down through the generations of one family."
Next Post