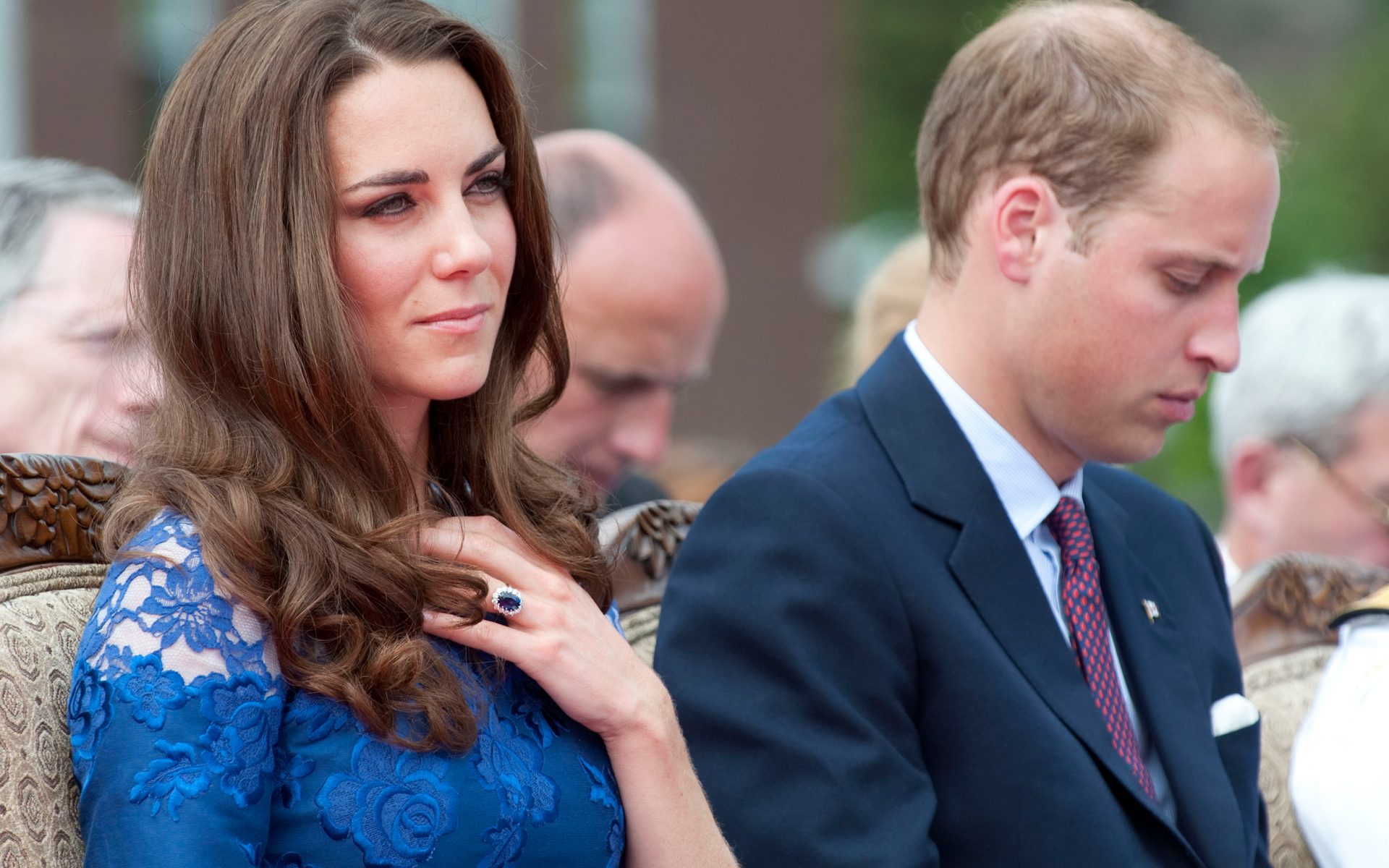 7 of the World's Most Famous Sapphires and the Stories Behind Them
The birthstone of September is often ranked among the world's most valuable gems
The birthstone of September, the sapphire, is often ranked among the world's most valuable gems. But what determines this value?
Often, a gem's worth comes down to the purity of its color, the symmetry of its cut, the extent of its clarity, and, of course, its weight. But when a gem goes to auction, particularly an older one, there's another factor to consider—its story.
Whether the gem once belonged to an eminent royal or is shrouded in intrigue, a jewel with history has an aura all its own. Here, we've collected seven of the world's most historic, record-breaking, and just-plain-beautiful sapphires for you to admire.
1. Napoléon's Engagement Ring for Joséphine
Though the ring is exquisite, it did not mark the start to an especially happy marriage. Though the smitten emperor is said to have spent a fortune on the ring, which snugly pairs a teardrop-shaped sapphire with a diamond, for his love Joséphine, their union quickly failed. Napoléon left to conquer Milan, and Joséphine, preferring to stay in Paris with her children from a previous marriage, engaged in an affair with Lt. Hippolyte Charles, rendering her husband aghast and resentful for years. The ring sold for $1.17 million (including buyer's premium) at auction in France in 2013.
Recommended: Jewelry Designer Mimi So Opens New Manhattan Boutique
2. The Star of Bombay
Silent-movie star Mary Pickford was given this cabochon-cut sapphire, a large star sapphire, by her husband, Douglas Fairbanks. Upon her death in 1979, Pickford bequeathed it to the Smithsonian Institution. Edward G. Stotsenberg, president of the Mary Pickford Foundation, writing for the L.A. Times, said that he called someone at the institution who came to see it and reportedly said, "We want this sapphire. It is much brighter than our others—we will trade them off." Also impressed, Bombay Sapphire, the popular gin, took its name from the famous gem.
3. Blue Giant of the Orient
The largest faceted blue sapphire in the world at 486 carats and reportedly measuring two and a half inches at the widest point, this aptly named "giant" seems as though it would be difficult to lose track of. After the gem was discovered in Sri Lanka in 1907, the ring was bought by an American collector and vanished completely from the public eye. It took nearly a century for it to resurface, at a 2004 Christie's Magnificent Jewels auction, where it became the largest faceted sapphire ever to be auctioned, only to be quickly claimed and hidden away once again.
4. Stuart Sapphire
Now on view with the other crown jewels in the Tower of London, the Stuart Sapphire has quite the uncertain past. Believed to have been originally owned by Charles II of England, the gem is thought to have made its way to Europe via James VII, where it stayed until 1807, when it was purchased by King George III and returned to the royal collection.
5. Rockefeller Sapphire
This internally flawless, rectangular-cut sapphire was purchased by John D. Rockefeller Jr. at the recommendation of the family's longtime jeweler, Raymond Yard. Rockefeller's first wife, Abby, wore the jewel until her passing in 1948. Later, when he married Martha Baird, the sapphire was passed to her. After the second Mrs. Rockefeller died in 1971, the ring went up for auction in Zurich and it sold for $170,000. It was resold a few more times before its last appearance at Christie's New York in April 2001, where it sold for $3 million.
Recommended: Take a Look at the Opulent, and Real, High-End Jewelry of Crazy Rich Asians
6. The Blue Belle of Asia
This magnificent gem claimed $17 million at a Christie's auction in November 2014, setting the record for the most expensive sapphire ever sold at public auction. The Blue Belle has changed hands a number of times in its near 100-year-old history. It was originally bought in 1937 with the intention of using it as a coronation gift for Queen Elizabeth II but never ended up in the Queen's possession. The necklace was most recently bought by a Saudi collector.
7. Kate Middleton's Engagement Ring
It's common knowledge that the Duchess of Cambridge's stylish engagement ring formerly belonged to Princess Diana and that it was Prince William's way of including his mother on his wedding day. But rumor has it that the ring was actually in Prince Harry's possession first. Reportedly, following their mother's tragic passing, both princes were encouraged to keep one item from her personal collection as a treasured memento. While Harry selected the sapphire engagement ring, William opted for a gold Cartier watch; later, when William expressed his intention to marry Kate, the brothers exchanged items.
Next Post