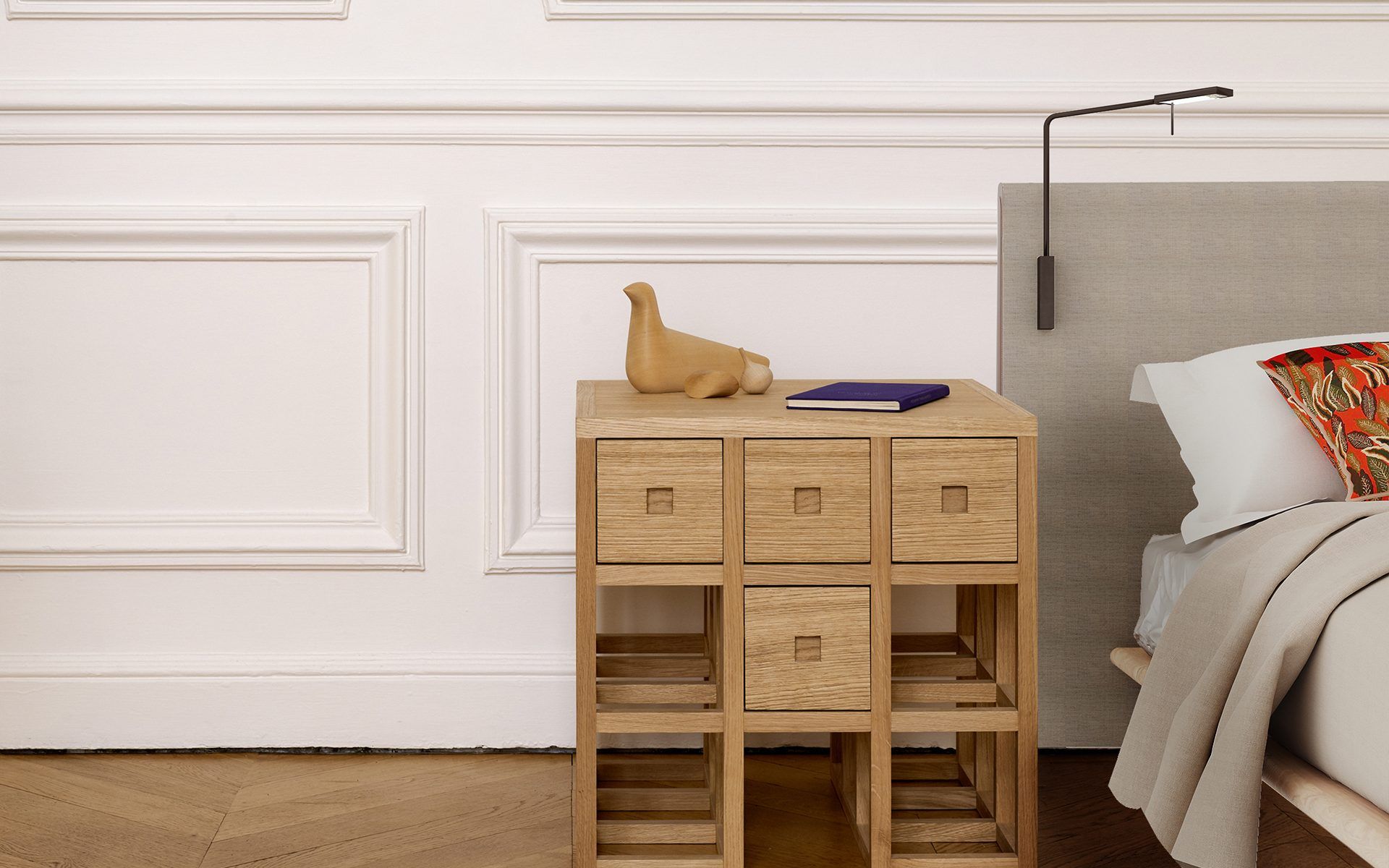 3 New Collections Celebrate the Work of Groundbreaking Women Designers
The innovations first conjured by Rena Dumas, Nanna Ditzel, and Anni Albers are reissued just in time for Women's History Month
While women today are represented across every area of design, creating sculptural furnishings, inspired interiors, ethereal lighting, and vibrant textiles, decades ago they were noticeably less present in the industry. Some prominent women even lived in the shadows of their more famous husbands or male colleagues. But, as the world celebrates Women's History Month and International Women's Day on March 8, the spotlight is shining brightly on the remarkable female talents who have excelled at crafting dynamic pieces and are considered icons of their respective mediums.
This year, a number of brands that celebrate innovation are breathing new life into the work of three late women creatives, digging into their archives to revive several timeless designs.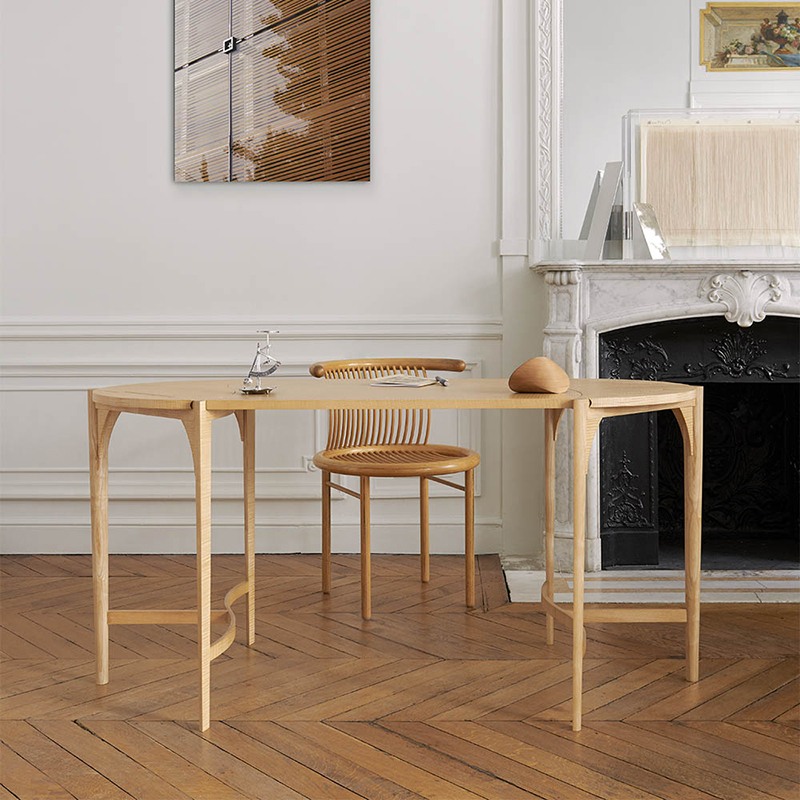 1. Rena Dumas x The Invisible Collection
The wife of former Hermès president Jean-Louis Dumas, Rena Dumas was an accomplished interior designer who created luxurious interiors for more than 300 boutiques. She launched her namesake architecture and design firm in Paris in 1972, and today RDAI continues to craft dynamic interiors, including residential spaces inside the Renzo Piano–designed Eighty Seven Park in Miami and retail locations for Louis XIII Rémy Martin and Hermès.
"When Rena began designing the Okéanis collection in the late '80s, she imagined furniture that was not constrained by the definition of rooms, simply allowing people to change their lifestyles," Denis Montel, artistic director of RDAI tells Galerie. "The Aria and Okeanis collections are timeless and can be adapted to any type of interior. They are built on a vocabulary of simplicity and the absence of embellishment, expressing a subtlety of touch, which is also how we approach our interior projects today."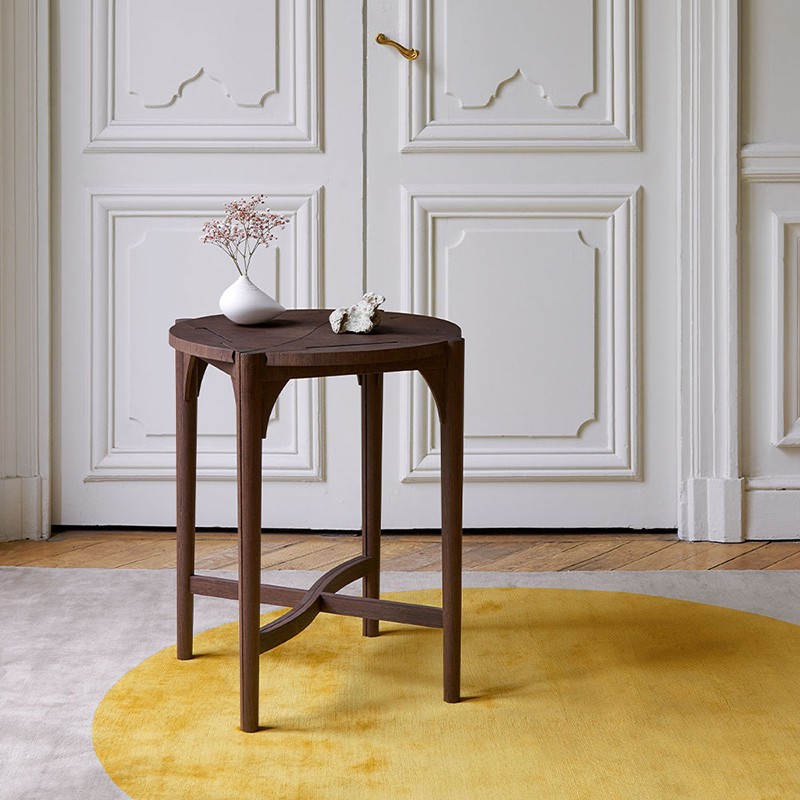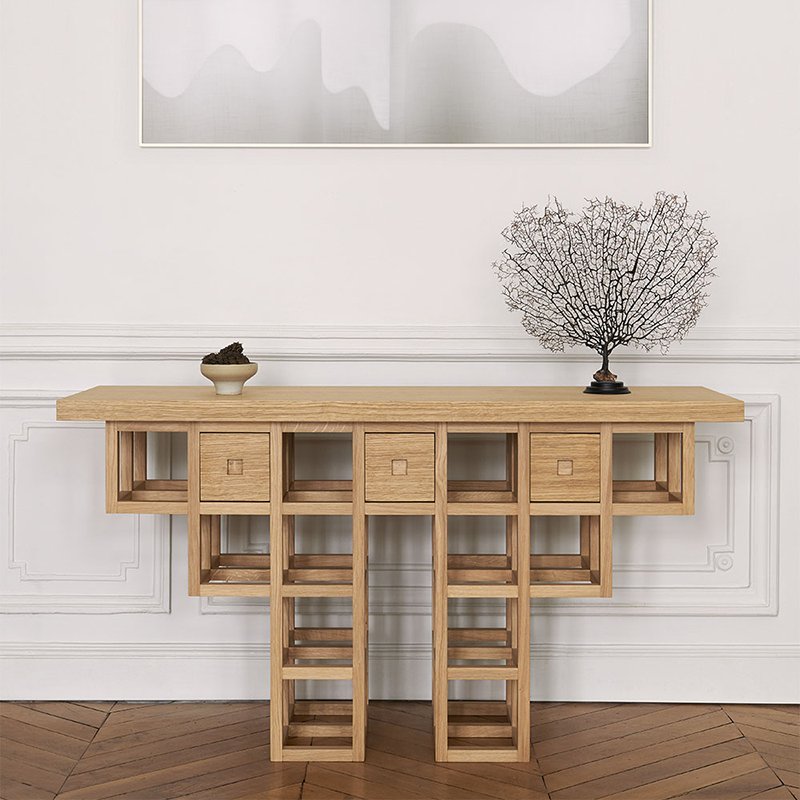 Dumas passed away in 2009, and today five of her original furniture designs have been reissued with the Invisible Collection. "It was Rena Dumas's work in the Hèrmes boutiques that gave me a passion for architecture and furniture as a teenager," says Isabelle Dubern-Mallevays, cofounder of the Invisible Collection. "The timeless modernity of RDAI's creations are for us precisely the iconic pieces we had dreamed of for the Invisible Collection. We spontaneously have many affinities with RDAI: less is more, a form of restraint, harmony, balance, lack of ostentation and obsessive attention to detail. We have created the Invisible Collection as the living library of furniture icons; Rena Dumas's collection is one of the gems of this inventory."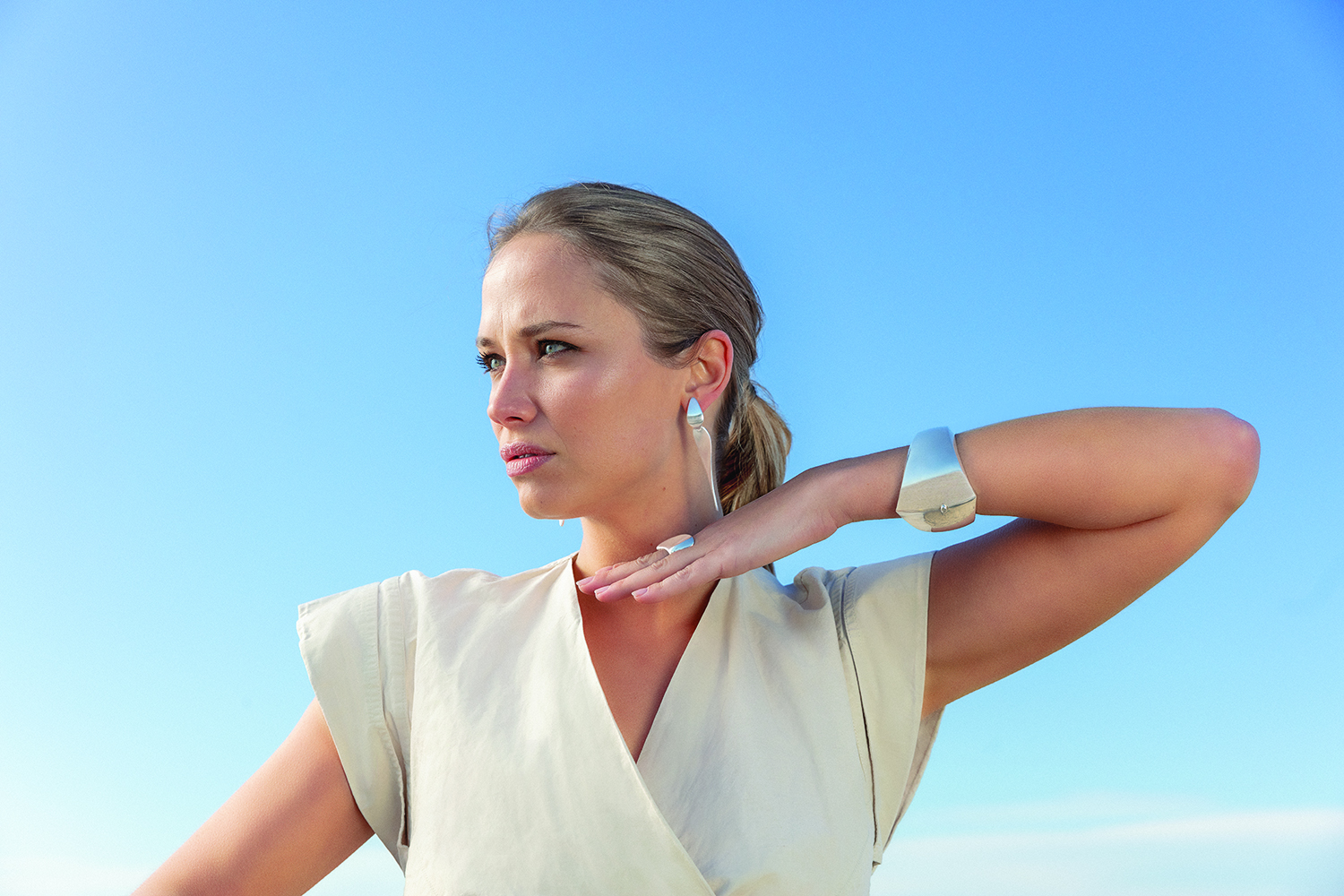 2. Nanna Ditzel x Georg Jensen
Danish designer Nanna Ditzel didn't find acclaim until late in life, but the furniture and textiles she created for companies like Frederic, Carl Hansen & Søn, and Kvadrat continue to be icons of design. Alongside her first husband, furniture designer Jørgen Ditzel, she created the Hanging Egg chair, a rattan staple still seen in fashionable summer retreats. Additionally, she created sculptural jewelry for Georg Jensen—the first woman ever to design for the prestigious silversmith. On March 8, a capsule collection of some of Ditzel's most famous designs in silver and lesser-known pieces in 18K gold are being released for a limited time.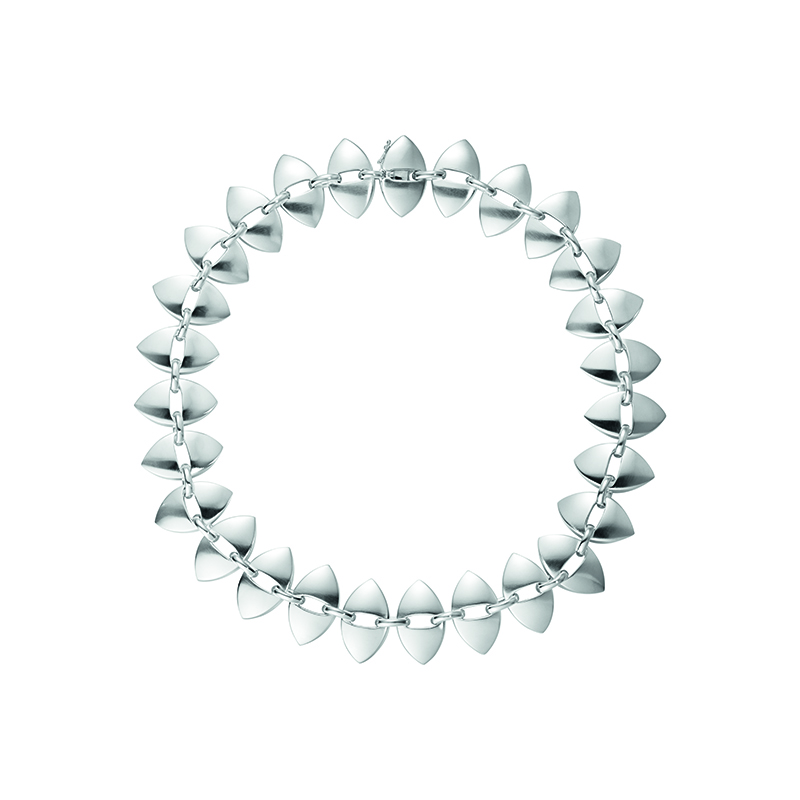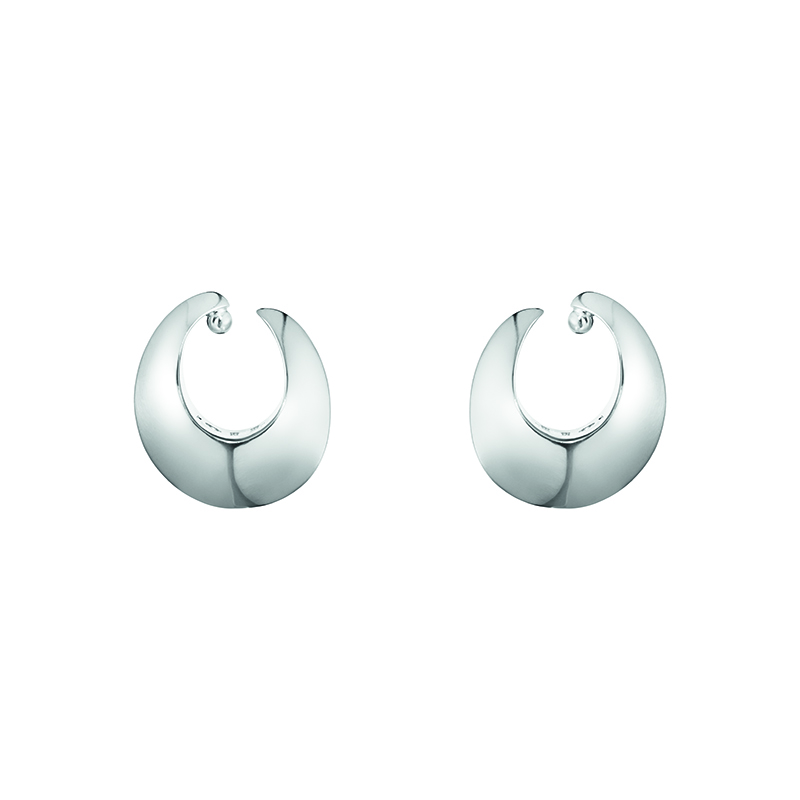 "Though she was Georg Jensen's first female designer, Nanna Ditzel's work transcends time and gender," says Nicholas Manville, Chief Creative Officer of Georg Jensen. "The reissued pieces show her legacy of bold designs executed with a modern lightness of expression. We are also celebrating the occasion by making a stunning new necklace in gold and moonstones that only existed as a drawing in the archive until now. It is a new masterpiece in Scandinavian jewelry design that showcases both Nanna Ditzel's unique creative eye and the Georg Jensen craftsmanship that brings it to life."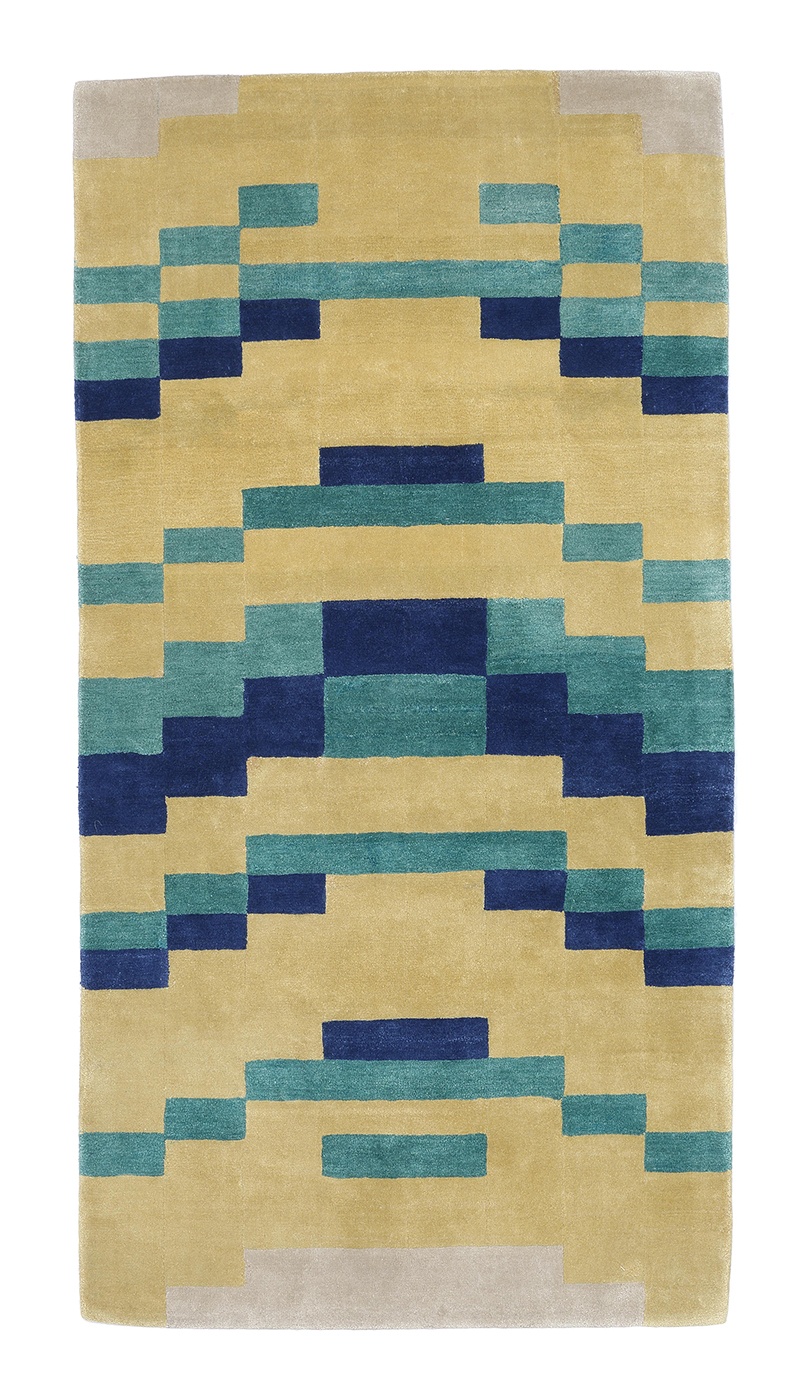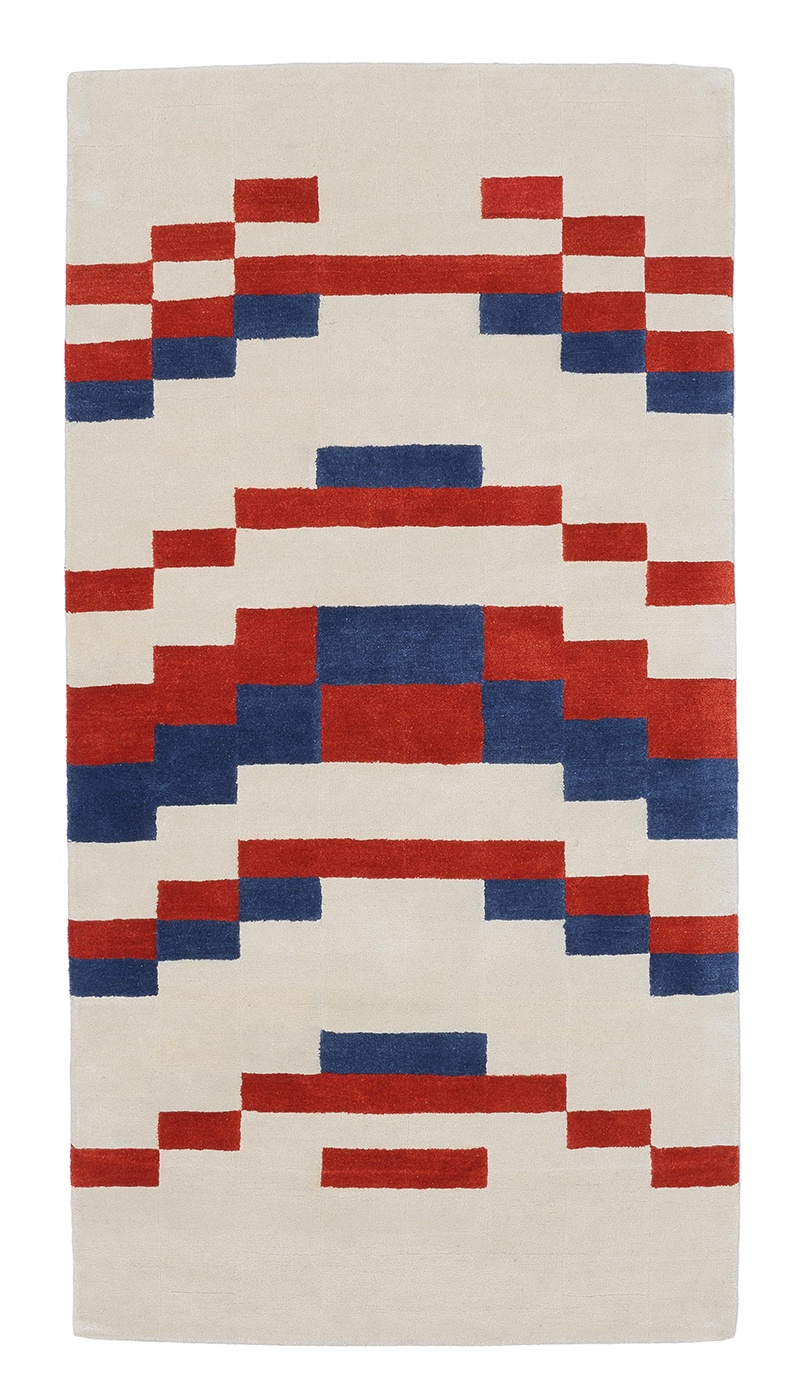 3. Anni Albers x Christopher Farr
An icon of textile design, Anni Albers studied weaving at the Bauhaus in the early 1920s, setting the foundation for her lifelong passion for the craft. Alongside her husband, famed artist and color theorist Josef Albers, Anni built an oeuvre of remarkable works, experimenting with materials and abstract designs, even being honored as the first textile artist to receive a solo show at New York's Museum of Modern Art in '49. Today the Albers Foundation and rug-maker Christopher Farr have translated a number of the couple's archival designs into color-rich floor coverings. Particularly striking are Anni's geometric patterns, such as Temple, available in Berry and Emanu-el colorways, which are developed from a '56 study she did of the Ark hanging panels created for Dallas's Jewish Temple Emanu-El.
"The timeless designs of Anni Albers have spoken to me since I had the good fortune of knowing her and encountering her work early in my childhood," says the Josef and Anni Albers Foundation's Lucy Swift Weber. "Although Anni has been widely heralded as the greatest textile designer of the 20th century, during her lifetime she was never quite as famous as her husband. It has been incredibly exciting and rewarding seeing Anni's work recognized and loved by an ever-growing audience. Our partnership with Christopher Farr has been particularly rewarding, in part because so many of Anni's designs were roadmaps to physical creations such as rugs. Through this collaboration, we have been able to realize her vision and introduce her art into the homes of many."
Next Post