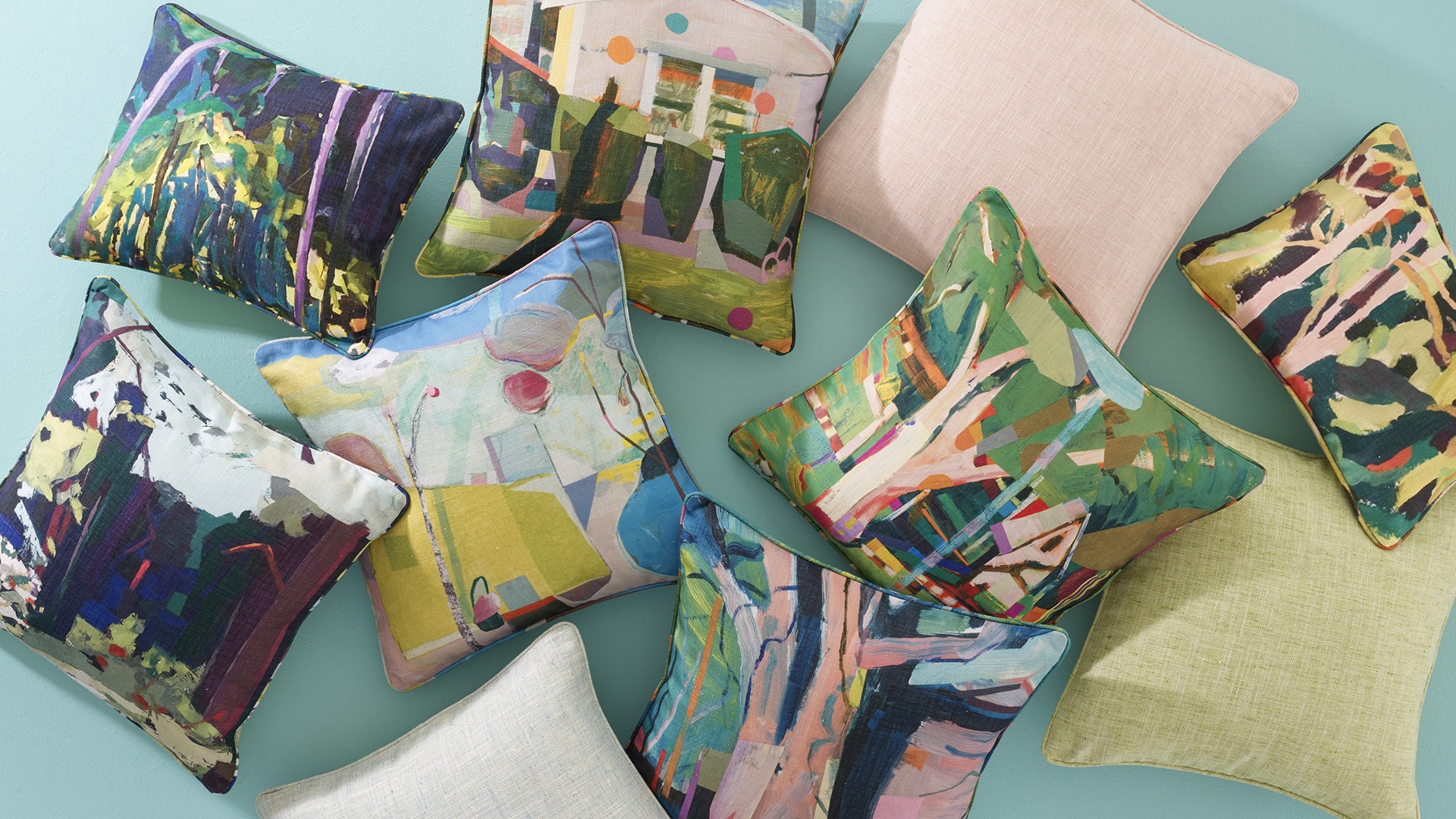 5 Fashion-Forward Artist Collections You Can Shop Right Now
Shantell Martin, Hunt Slonem, and more top talents are lending their expressive designs to a collection of chic accessories and home accents
For many collectors, the greatest challenge with displaying their cache of art is finding enough wall space. Thankfully, many talents are expanding their repertoires, creating fashion-forward apparel, soft goods, and other home accents that translate their signature styles into decorative pieces that can be worn out and about, presented on a beautiful tablescape, or artfully arranged to enliven an interior. Capturing a similar aesthetic to their creator's gallery-worthy artworks, these fun and fantastical pieces are bound to brighten up any collector's living space.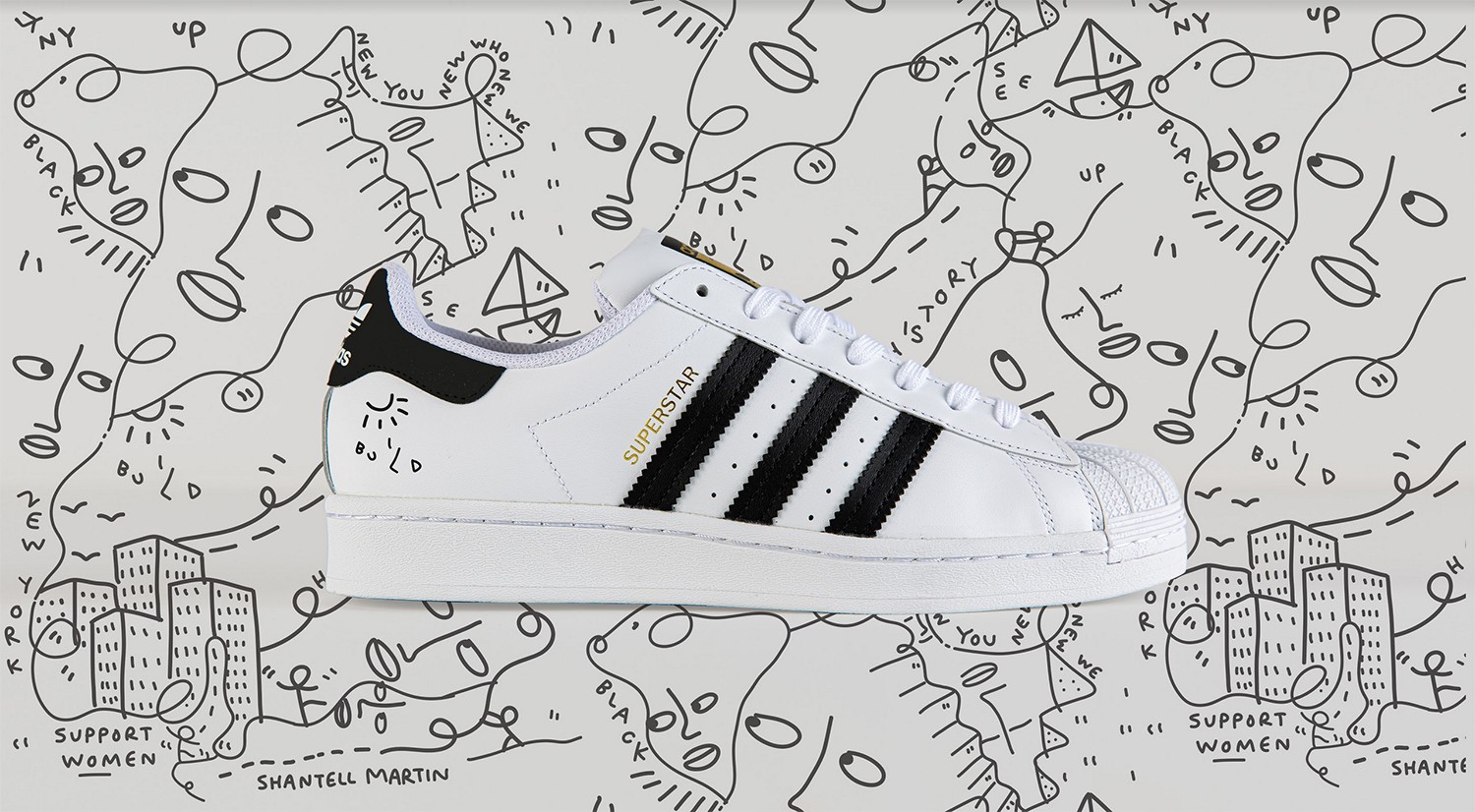 1. Shantell Martin x adidas
Fast-rising artist Shantell Martin is known for her energetic black-and-white drawings that capture phrases and characters in an unending tapestry of rich lines. While her work is currently on view through May 31 in the exhibition "Shantell Martin: Words and Lines" at the Denver Art Museum, collectors can get a custom piece at the adidas MakerLab inside the JD Sports flagship in New York's Times Square, courtesy of a collaboration with creative agency Harley & Co. Here, visitors can transform a pair of the brand's iconic three-stripe sneakers or cotton tees with Martin's designs using embroidery, vinyl transfers, or other techniques, creating a look as original as the London-born talent's distinct oeuvre.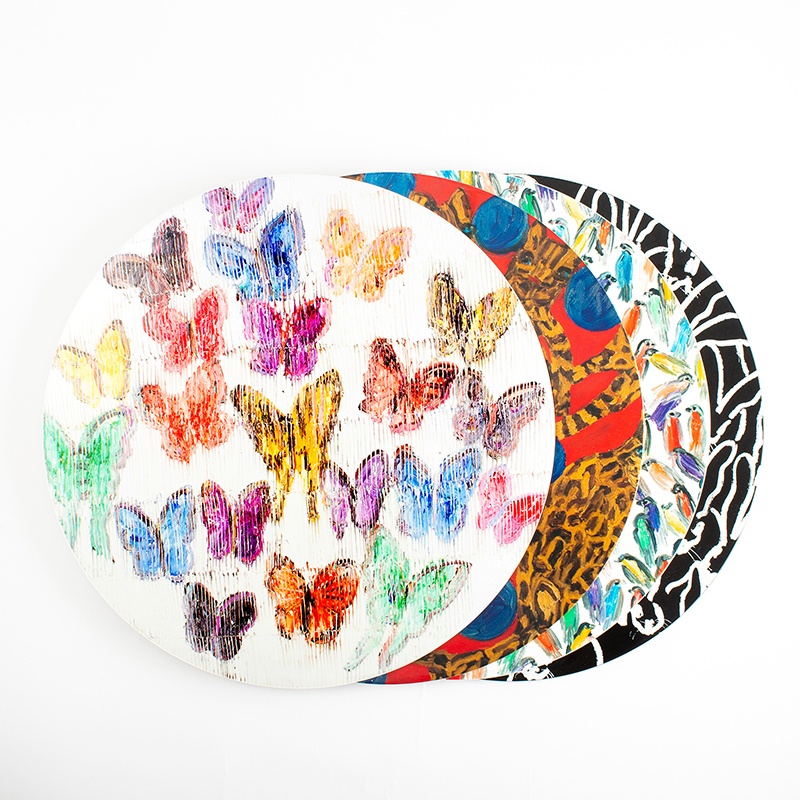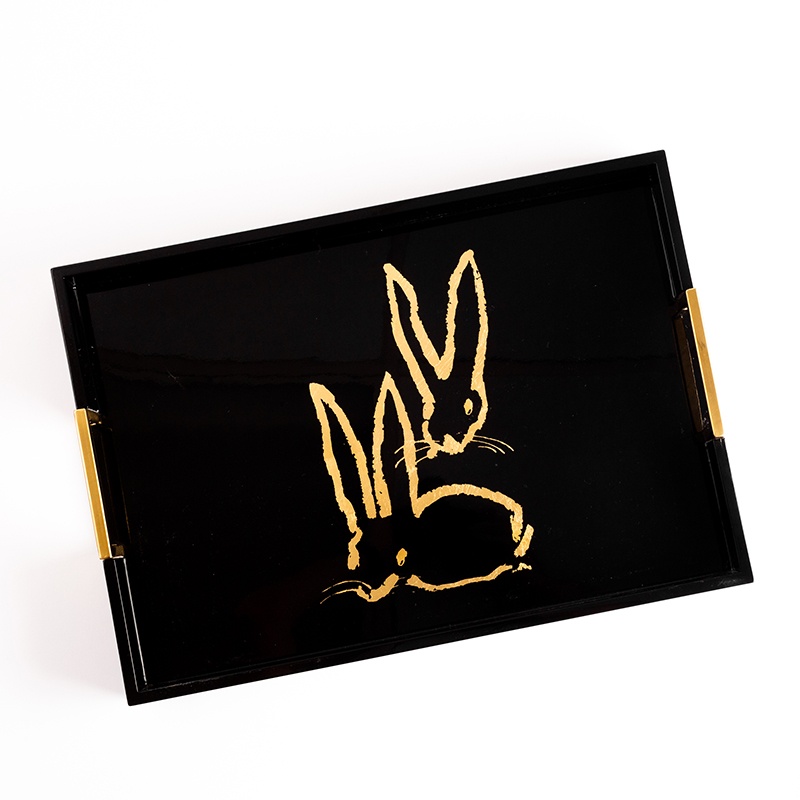 2. Hunt Slonem x Bergdorf Goodman
The artist's fantastical renderings of bunnies, butterflies, birds, and ocelots have in recent times been recreated in wallpapers, home goods, and other apparel. Now, Bergdorf Goodman is hosting a Hop Up Shop on the seventh floor that brings together a whimsical mix of plates, trays, textiles, and accessories featuring Hunt Slonem's playful characters. From tableware to lacquer trays, linens to throws, trinket boxes to tumblers, there's a jungle's worth of playful pieces sure to tickle anyone's fancy.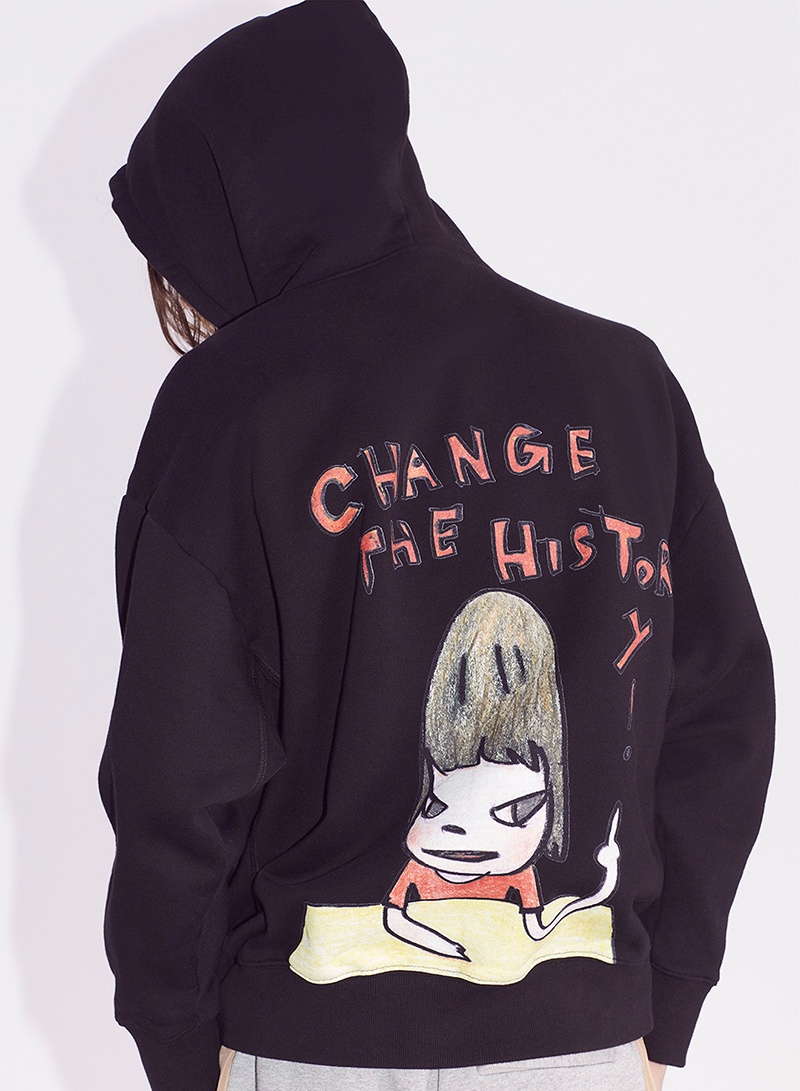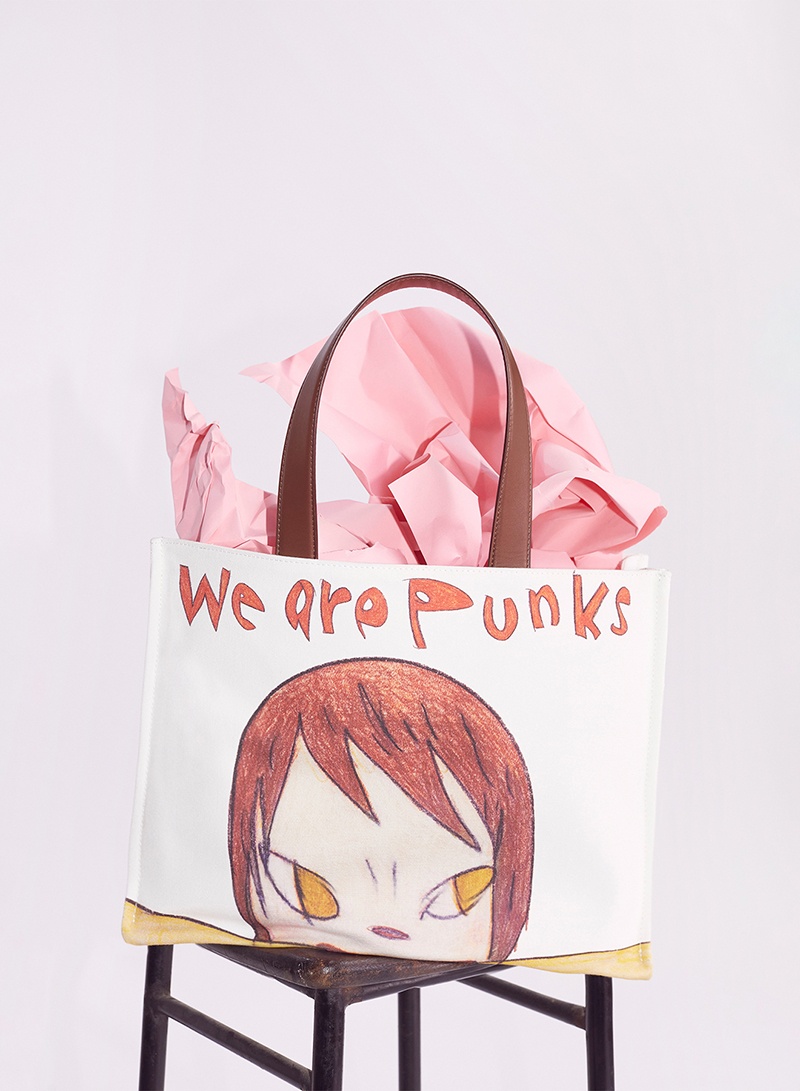 3. Yoshitomo Nara x Stella McCartney
Acclaimed Japanese artist Yoshitomo Nara's portraits of childlike characters have been displayed in major institutions around the world and will be on view in a planned major retrospective at the Los Angeles County Museum of Art (LACMA) and career survey at Dallas Contemporary, open from March 20 through August 22. This past week, his illustrations debuted in the artist's first fashion collaboration, gracing knitwear, silk sets, and accessories designed by Stella McCartney. Noteworthy drawings, like We Are Punks (2011) and Don't Waste Another Day (2009), embolden a unisex line that makes a fashion-forward statement.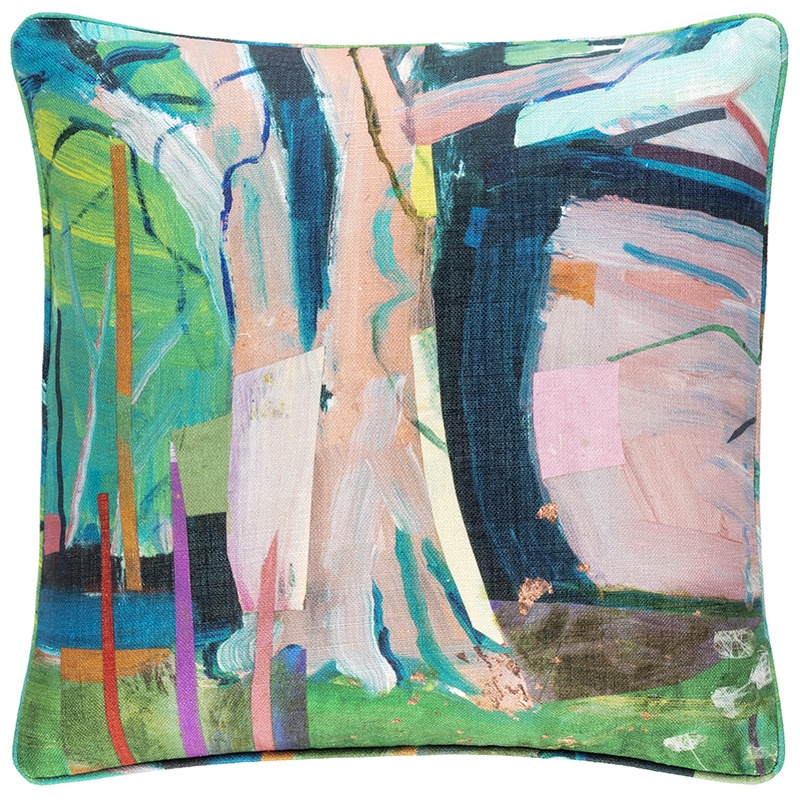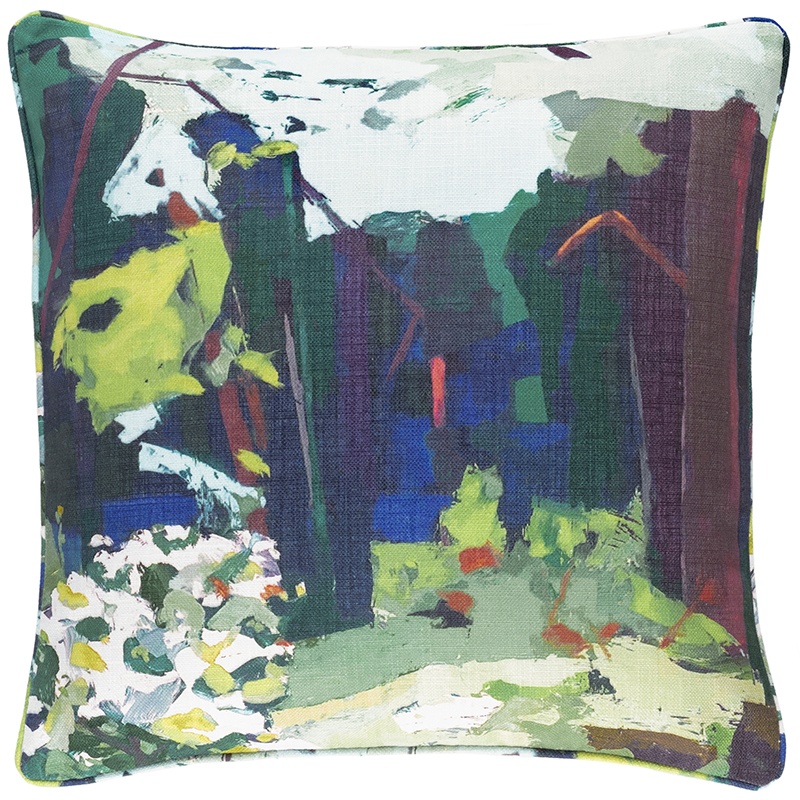 4. Cynthia Wick x Annie Selke
Artist Cynthia Wick captures the bucolic landscape surrounding her Lennox, Massachusetts, home in vibrant abstracts that are being transformed into colorful accent pieces for Annie Selke. The home goods purveyor has selected ten designs to be reimagined as indoor-outdoor pillows sure to enliven any country estate, beach cottage, or covered terrace. "Bringing what I love to customers has always been my mission, and sharing Cynthia's genius eye for color and exuberant painting style is a thrill and an honor," says Annie Selke, President and Chief Vision Officer of the Annie Selke Companies. "Her work hangs very happily in my house, and her friendship lives very happily in my heart." Until spring arrives, these verdant accessories, which are completed with a complementary piping and solid fabric back, are bound to bring a breath of fresh air to any living space.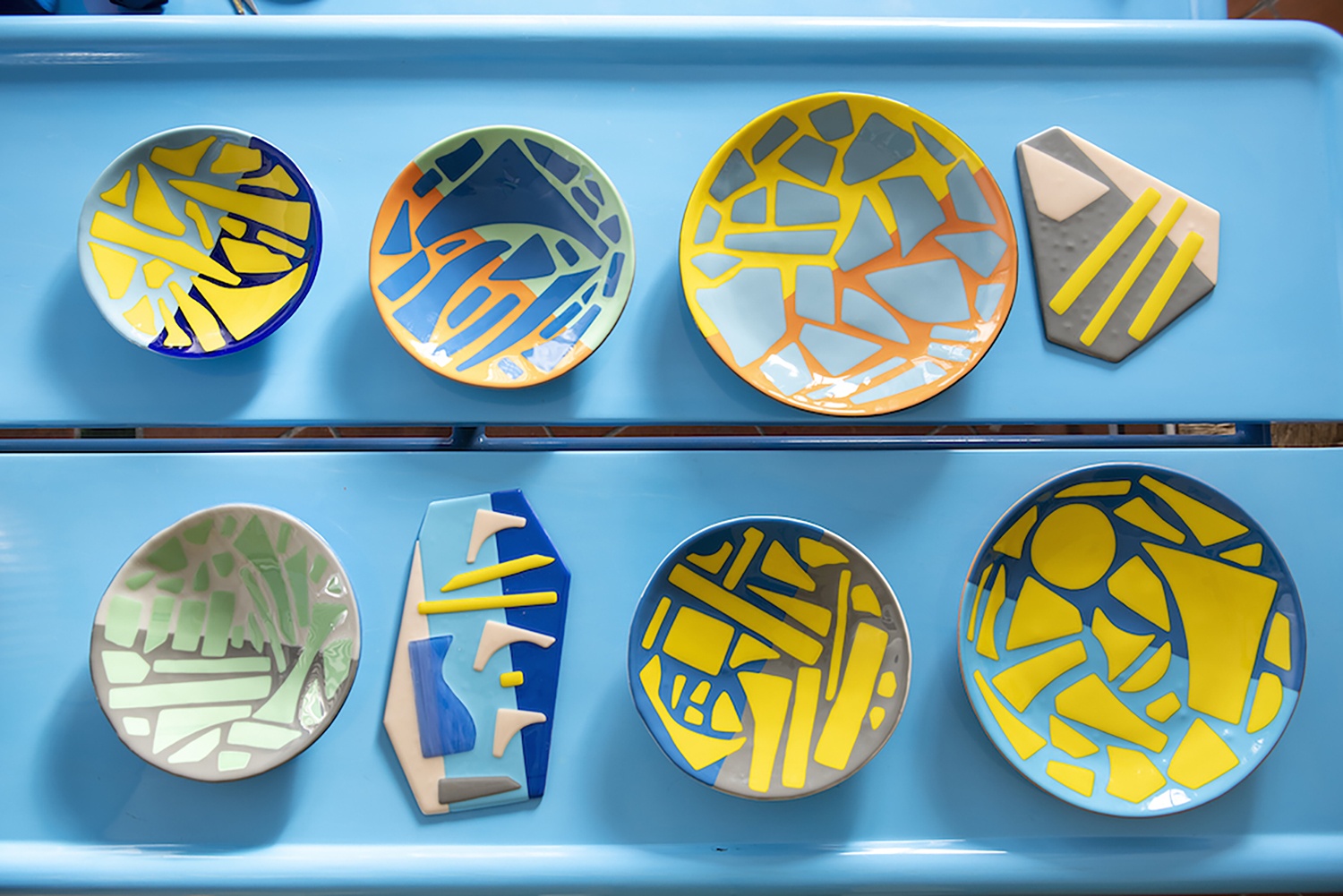 5. Fabien Cappello x Hem
Mexico-based French designer Fabien Cappello crafts colorful furniture and decorative objects that have been displayed at Paris' Musée des Arts Décoratifs and been acquired for the permanent collection of the San Francisco Museum of Modern Art. Now, he's introduced Offcut Plates, an array of 15 large platters, made by hand in his Guadalajara studio through a process in which Cappello layers sheets of colored glass and applies waste offcuts as the decorative surface pattern. The limited-edition collection is the fourth iteration of Hem's ongoing collaboration with Modern Design Reveiw to bring forth special pieces by artisans, which in the past has introduced work by Jenny Nordberg and Bertjan Pot.
Next Post