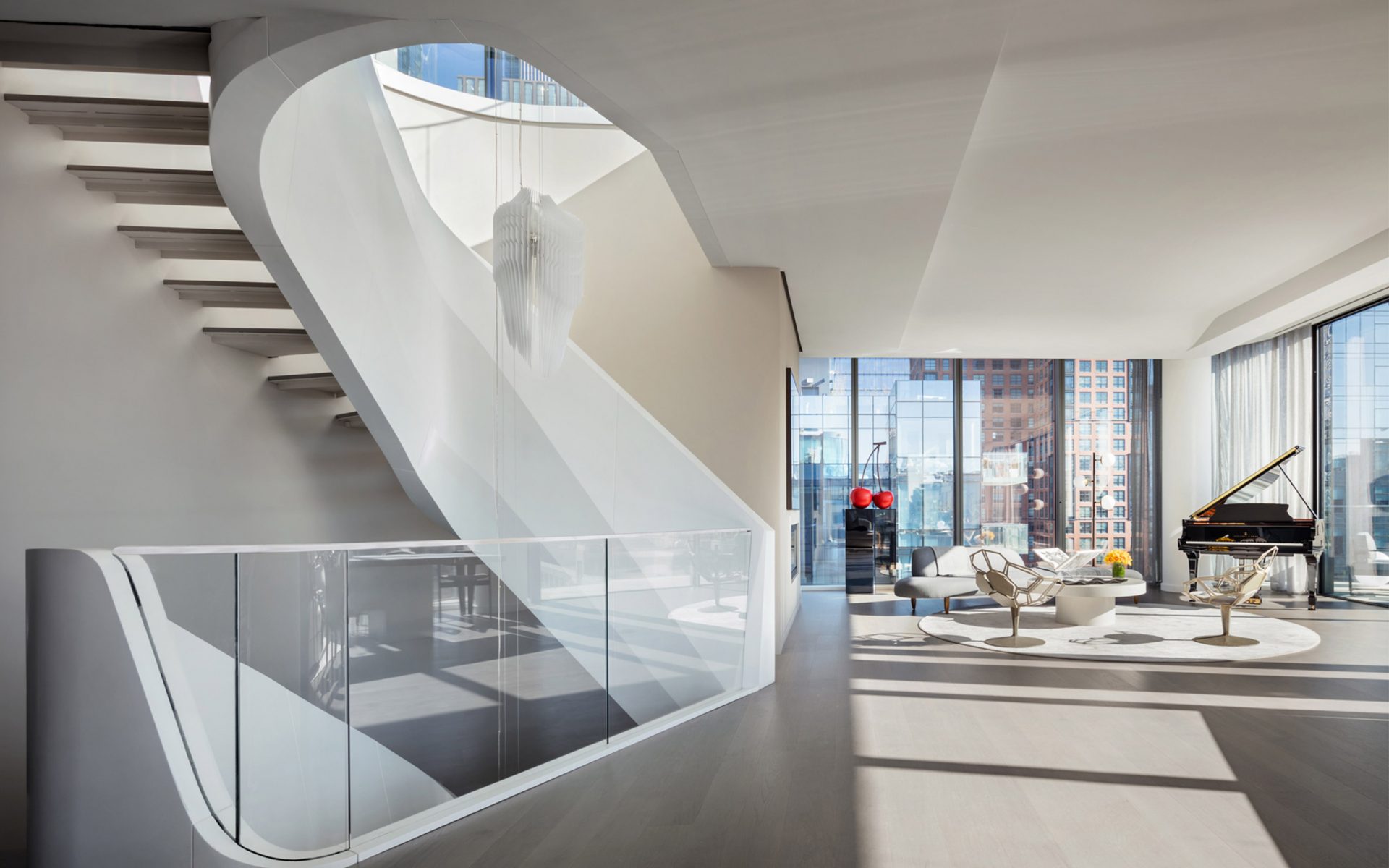 A $50 Million Penthouse Designed by Zaha Hadid Comes to Market
The triplex penthouse in the late architect's sweeping condominium on New York's High Line is expected to be listed later this week
Photos of the showstopping triplex penthouse at the Zaha Hadid–designed 520 West 28th condominium have finally been released. Sales at the spectacular residential tower on New York's west side began three years ago, but the penthouse, known as the crown jewel of an already stunning building, was only recently completed.
Greg H. Gushée, an executive vice president at Related Companies, the building's developer, told the New York Times that the holdup on the penthouse was the theatrical sculptural staircase, designed by Hadid herself before her death in 2016, that runs through the apartment. "The staircase is an object on steroids," Gushée said.
Recommended: Designs for the New V&A East Have Just Been Revealed
The nearly 7,000-square-foot condo, named Penthouse 37, has five bedrooms and six and a half baths. The master bedroom features a dressing room, balcony, and not one but two en suite baths. The kitchen island was personally designed by Hadid. The top floor of the unit has a sprawling rooftop terrace offering sweeping views of the High Line, Hudson Yards, and the nearby sculpture garden at Paul Kasmin's new gallery.
Hadid designed the building in collaboration with Patrik Schumacher, who took over as director of ZHA after her death. 520 West 28th is the firm's first completed project in New York City.
With work on the remarkable property finally finished, the condo is expected to be listed later this week for roughly $50 million.
Next Post