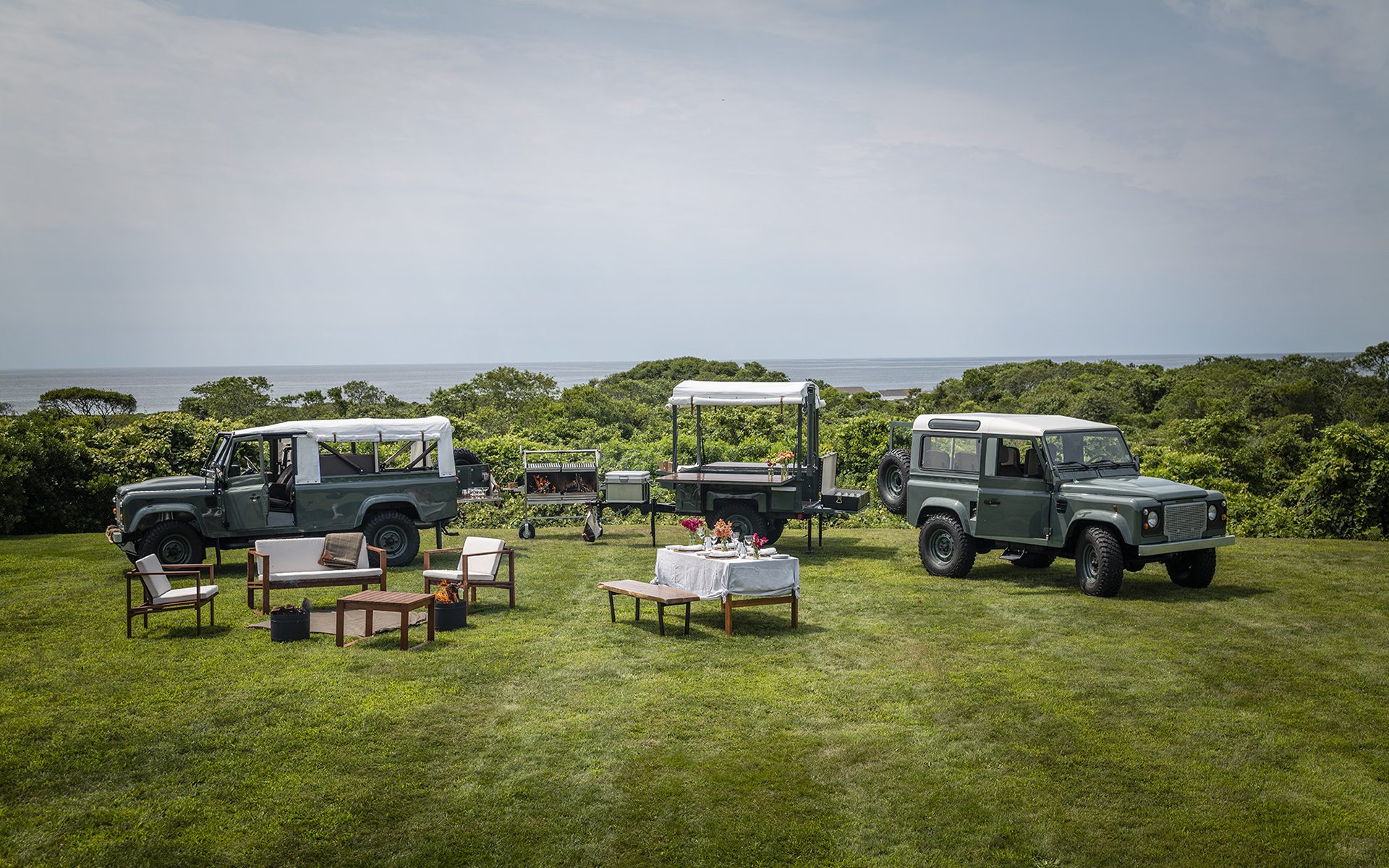 Chef Yann Nury Launches New Culinary Camp with a Focus on Open-Flame Cooking
The celebrated toque's fleet of custom Land Rover Defenders has already traveled to Aspen and catered a beach party in the Hamptons
"I have always loved outdoor cooking; for me it is always my absolute favorite way to create unique moments," says celebrated chef Yann Nury, who last year debuted a reimagined 1971 Airstream that he kitted out with all the tools of a five-star dining destination, creating a mobile culinary experience in collaboration with Moët Hennessy.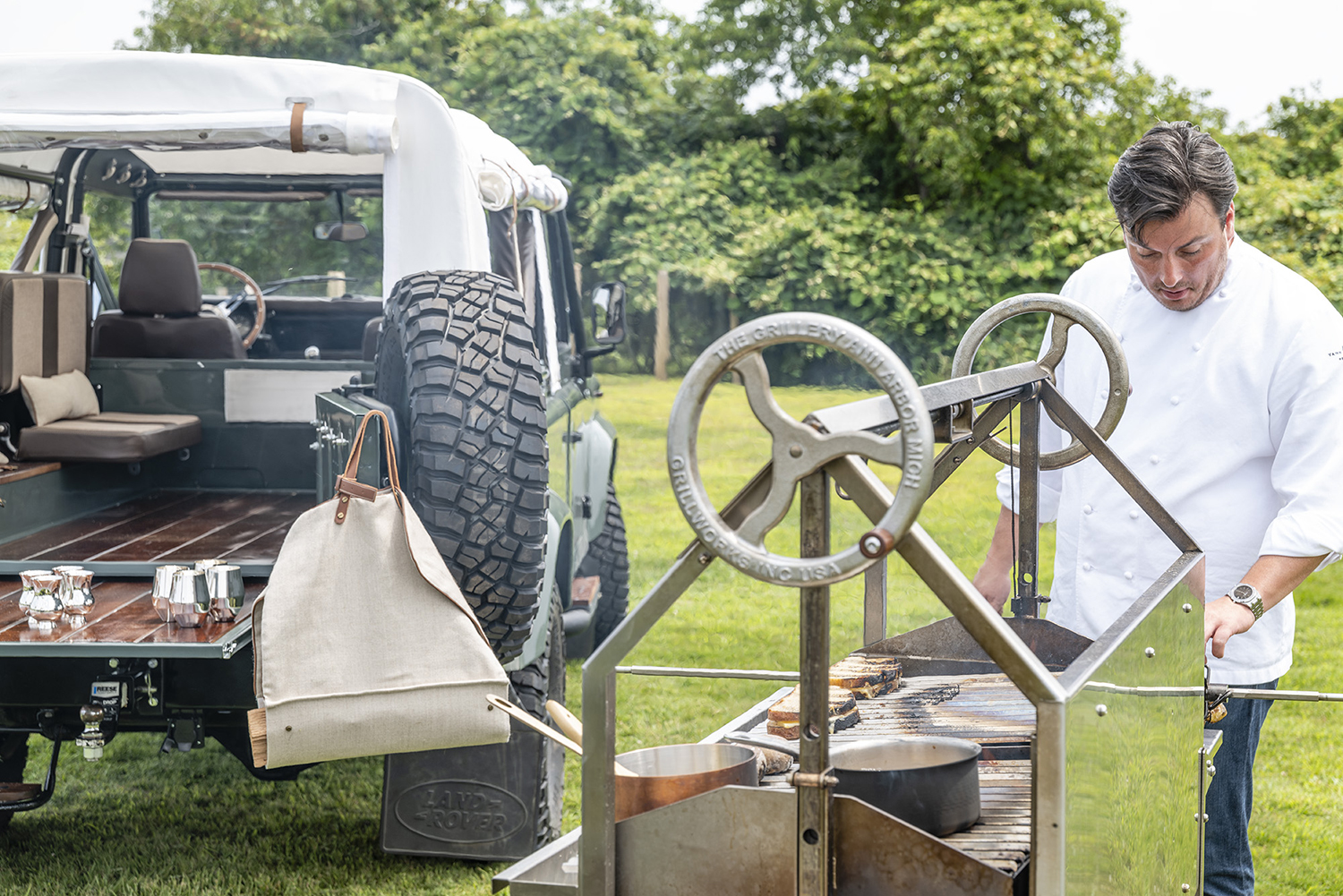 Now, the chef, known for his remarkable epicurean events for luxury clients like Gucci, Dior, Cartier, and Tiffany & Co., has introduced the Culinary Camp, an alfresco dining experience delivered in two fully stocked Land Rover Defenders. "The Airstream created a movement for us and inspired me to focus more on this aspect of my business," Nury tells Galerie. "The Culinary Camp is a continuation of what the Airstream started—sublime outdoor culinary experiences using iconic vehicles that are given a new purpose. While our main event and catering business will continue as before, we will also add more extensions of these mobile personifications."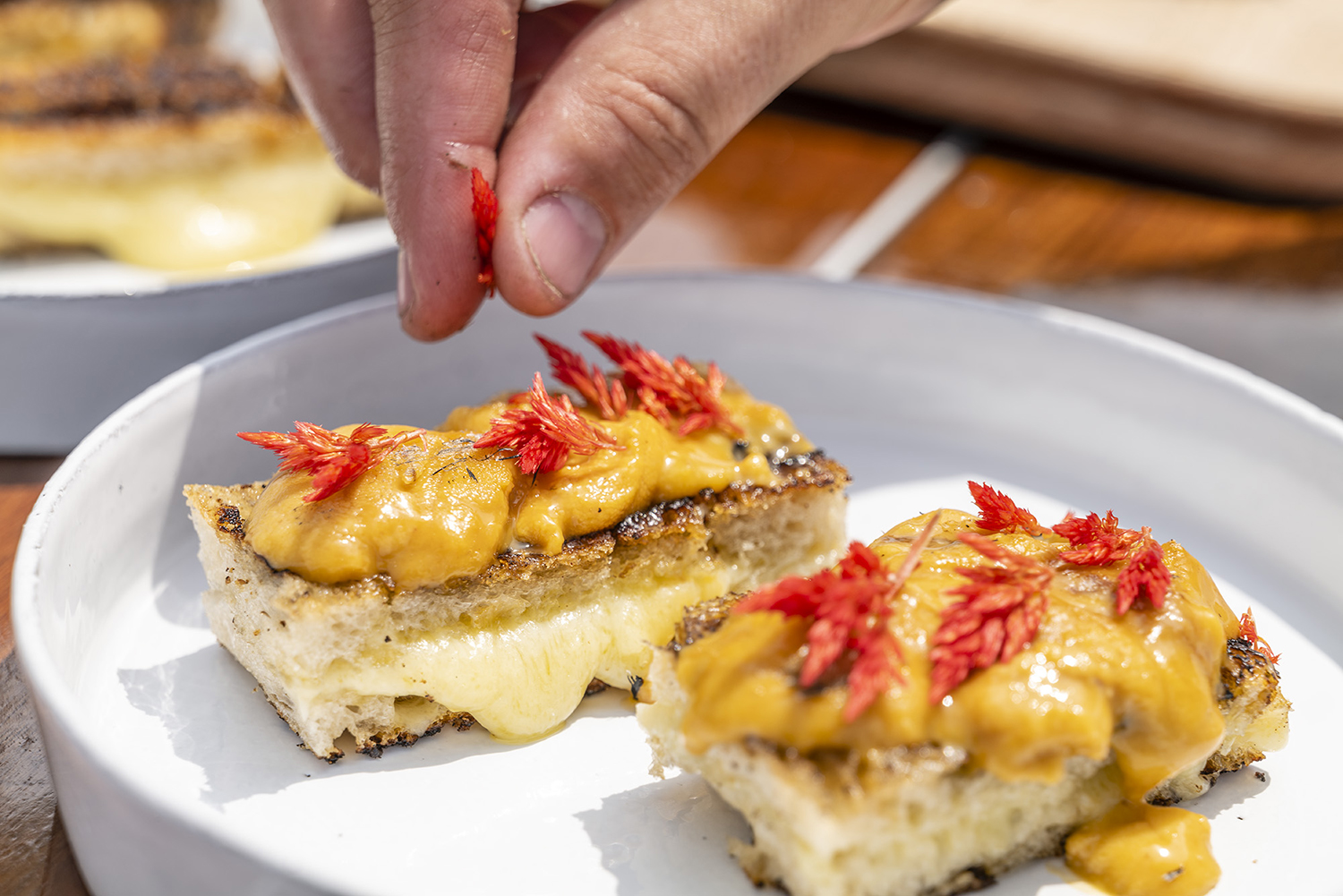 Having worked in some of the finest kitchens in the world, Nury crafts distinctly original menus using ingredients sourced from around the globe. Within the Culinary Camp, the chef pares back the superfluous to create flavorful meals, cooked over an open flame. "It is an entirely new way to cook and prepare the food—this is what fascinates me," says Nury. "It's all about the ingredients, the fire, and the expression of those two together. We try to keep the preparations simple, brutalist, with open-fire cooking, but I like the plates and the 'delivery' of the food to be as refined as in any fine dining restaurant."
"I love to bring people together, and I can't imagine a better way to gather than being around a grill"

Yann Nury
Indeed, the presentation at the Culinary Camp is leagues beyond any other backyard barbecue. Meals are served on custom teak tables using a carefully curated selection of tableware including Hermès wicker baskets, as well as Puiforcat silver and Loro Piana linens pulled from vintage 1920s Louis Vuitton car trunks.
So far, the fleet has traveled to Aspen and catered a beach party in the Hamptons. "I grew up spending my days outside, it's a vital part of my life and inspiration," says Nury, who is anticipating alfresco events in the snow or uniquely adventurous meals surrounded by cityscape. "There is something humbling about the flames, smoke, and gathering with friends and family in the wilderness or in the garden that unifies everyone. I love to bring people together, food is one way that I do that, and I can't imagine a better way to gather than being around a grill."
While no two menus are ever the same and always customizable, Chef Nury has already created such decadent dishes as grilled cheese with black truffles; white king salmon belly on cedar; grilled sourdough focaccia with sunchokes in buckwheat honey, truffles, and Red Cow parmesan; or grilled cornbread with squash blossoms, citrus oil, and artichokes from the open-fire grills of his Culinary Camp trucks.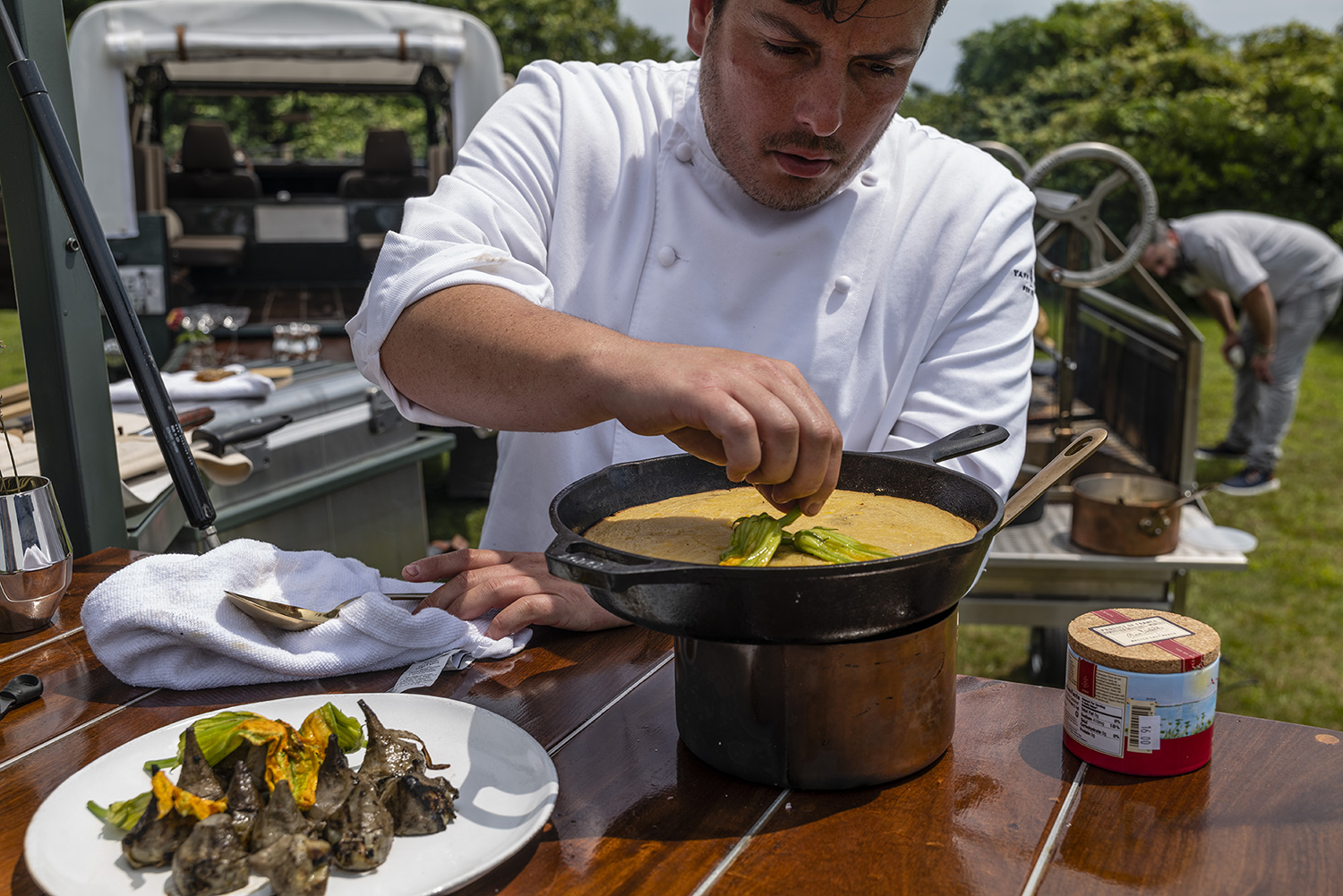 "I believe food has been over thought in the past few decades," he tells Galerie. "We as chefs and consumers have lost the focus on the essence of what each ingredients should taste like. Cooking outdoors help you focus on that but also somehow forces you to be more inventive because you are limited by the tools you have at your disposal. For me it pushes me to focus on what really matters. I would take my grill or fireplace over any kitchen equipment."
Next Post