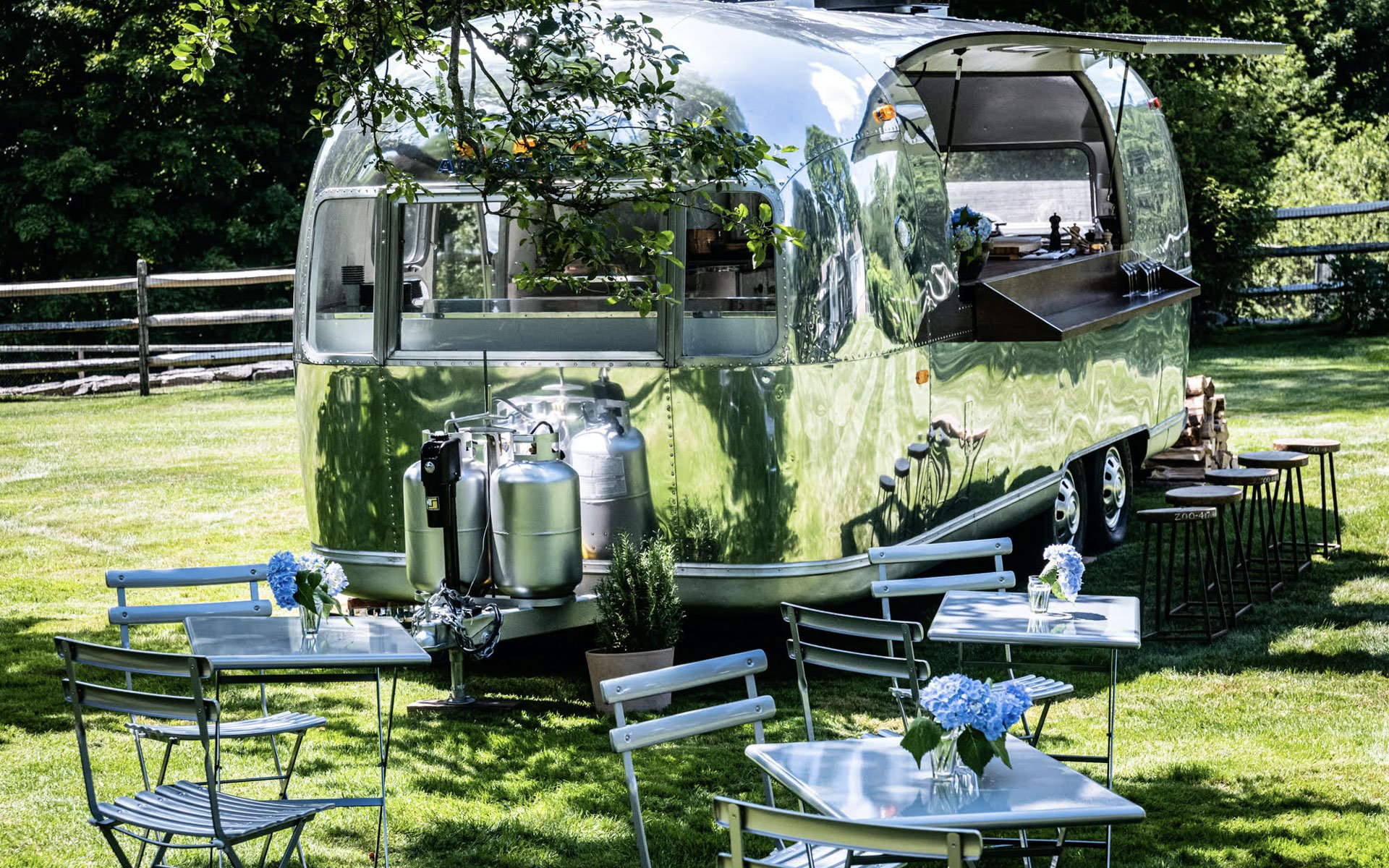 How Chef Yann Nury Is Putting a Chic Twist on Backyard Soirees
Outdoor entertaining gets a Michelin-level upgrade by the in-demand catering chef and Moët Hennessy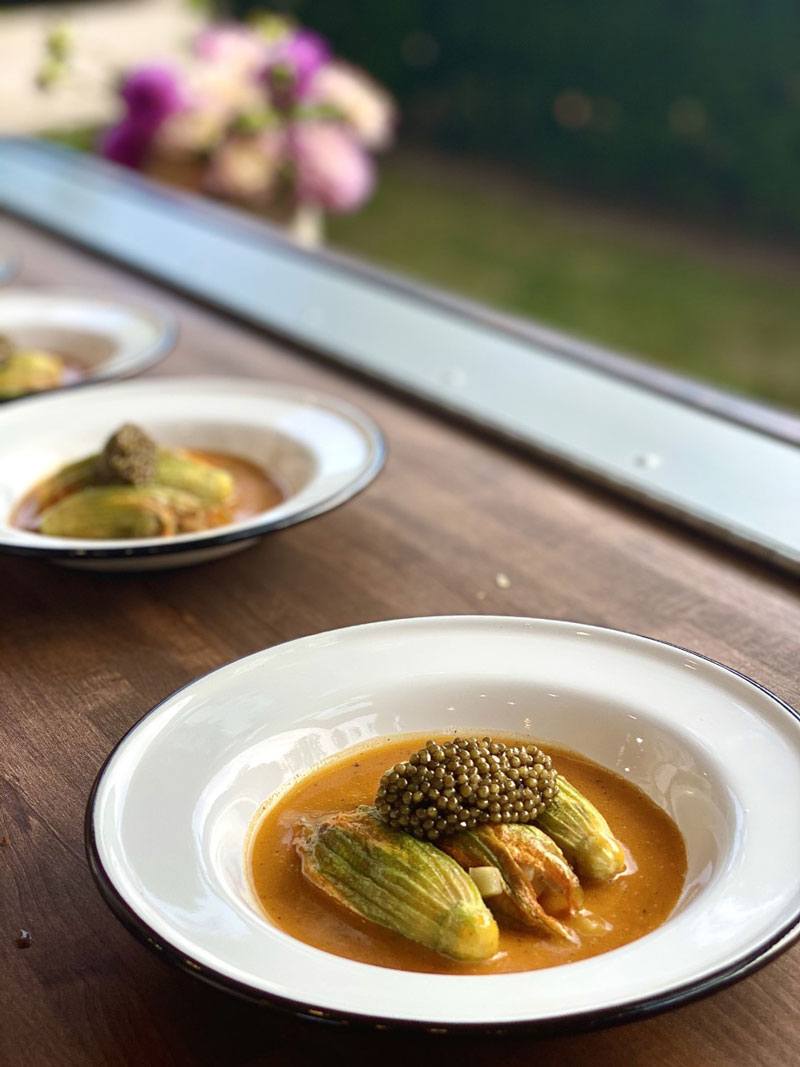 Summer's hottest days have always signaled it was time for relaxed backyard entertaining complete with buffets of BBQ served on splatter enamelware plates, mason jars filled with sweet seasonal sippers, and guests in breezy sundresses. This year's gatherings are smaller affairs, and health precautions mandate dining outdoors. However, celebrated catering chef Yann Nury is adding his own signature touch to an alfresco affair with friends and family.
The culinary superstar, known for engineering spectacular feasts for Dior, Tiffany & Co., and a notable list of discerning private clients, has partnered with Moët Hennessy for a one-of-a-kind soiree-on-wheels, served from a vintage 1971 Airstream. "I always start every project with visuals, not practicality, and this very luxe experience lives up to that," says Nury. "I didn't want it to feel like a food truck."
Not your average BBQ rig, the trailer is kitted out with Pierre Jeanneret and Le Corbusier stools from the zoo of Chandigarh, Charlotte Perriand light fixtures, and 19th-century copper pots from E. Dehillerin.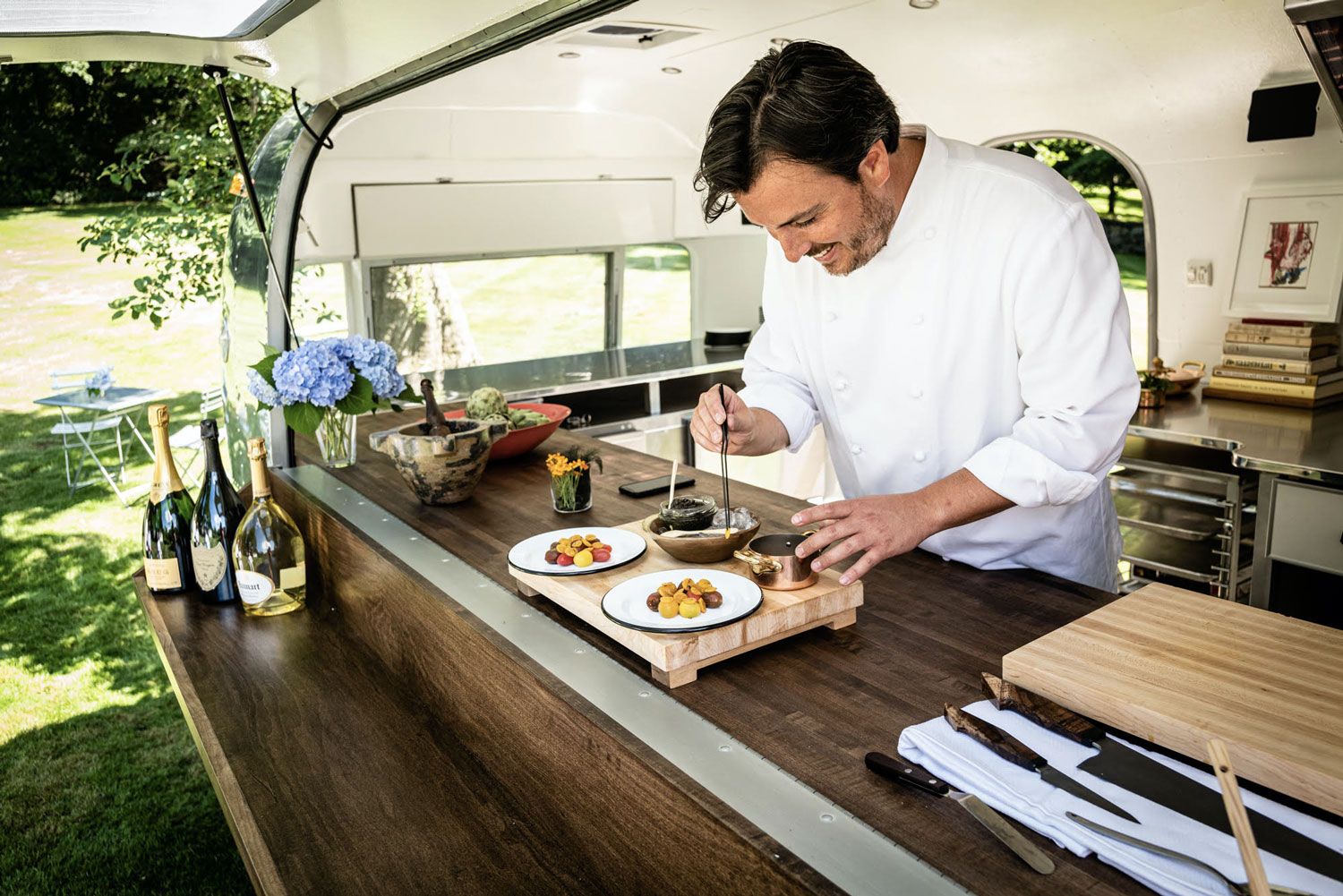 "I spent ten years trying to invent myself as a business, so reinventing myself for the pandemic, I didn't want to lose the soul of my business," says the French-born chef. "When I walk into this, I think, This is totally us. We just created something new to add to our repertoire."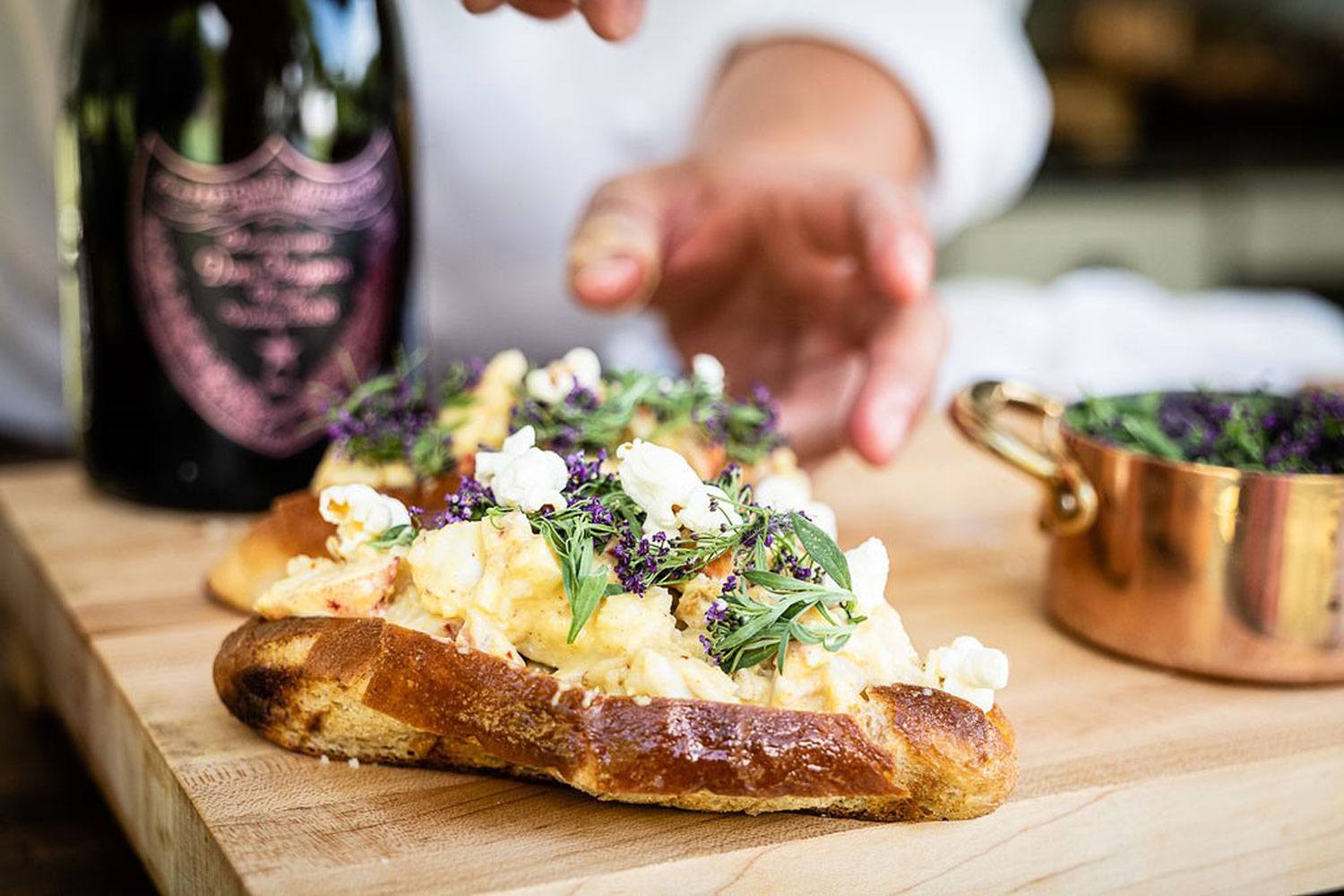 Knowing that most outdoor affairs require the construction of cooking tents and other hassles, Nury decided that a kitchen-on-wheels would be the perfect way to eliminate those hurdles while making a design statement with the American icon. Working with Scott Bowe from Pioneer Vintage Trailer in Ohio, Nury transformed the trailer in under two months, filling it with all his culinary necessities, then attaching a 700-pound Grillworks Langelier Elite 42 to the rear.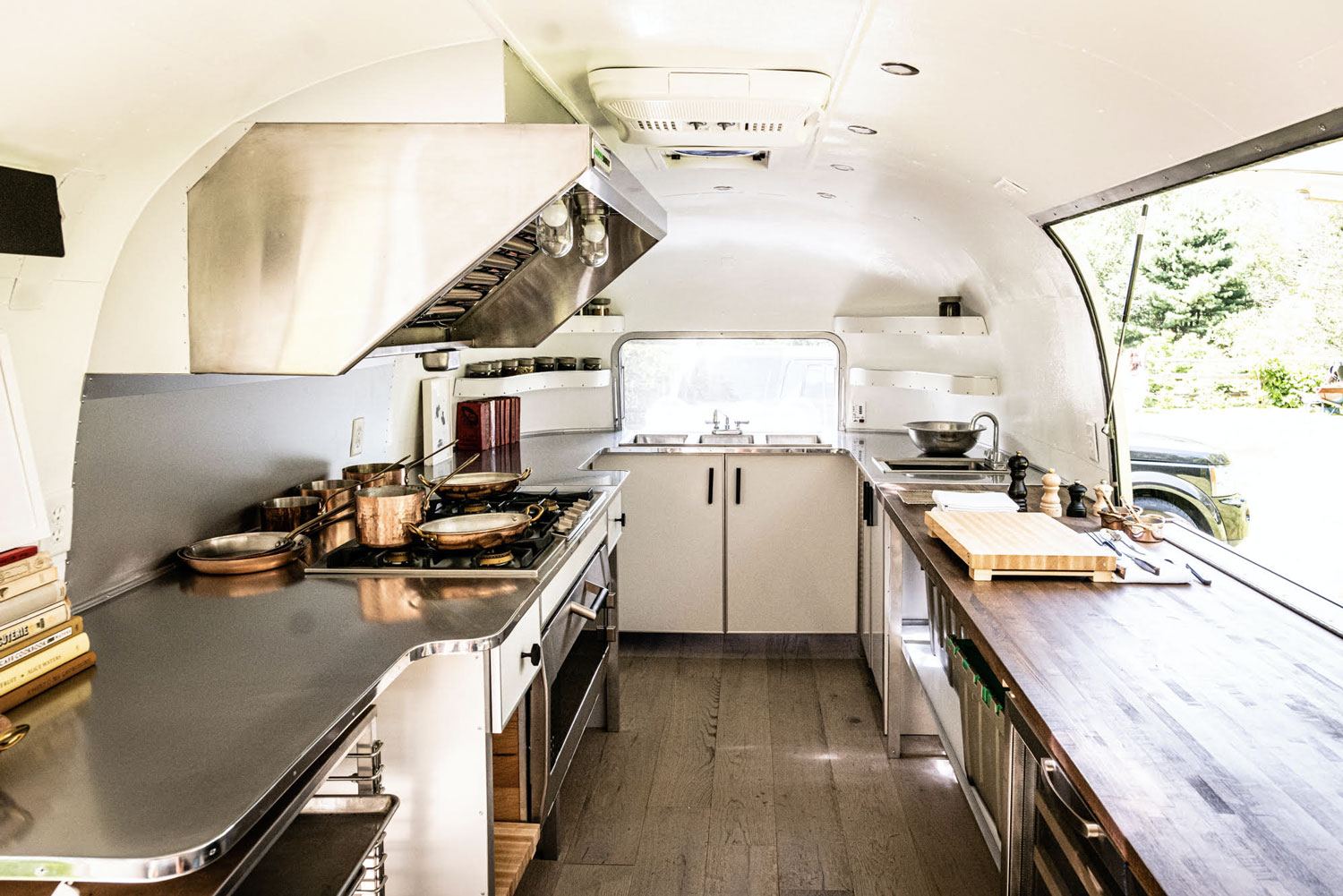 Inside his traveling kitchen, which is complete with reclaimed-oak counters and floors, Nury executes his own inventive takes on outdoor summer cooking. Applying the flavors of the grill to upscale, Michelin-three-star-worthy ingredients, he serves a slow-grilled artichoke covered with truffles, a duck à l'orange hot dog, grilled oysters with Ibérico ham, and an uni grilled cheese. Plus, all the dishes can be paired with wine and liquors from the portfolio of Moët Hennessey, who partnered with him on this venture, which launched this week in the Hamptons and then will travel to the West Coast, Texas, and possibly Miami.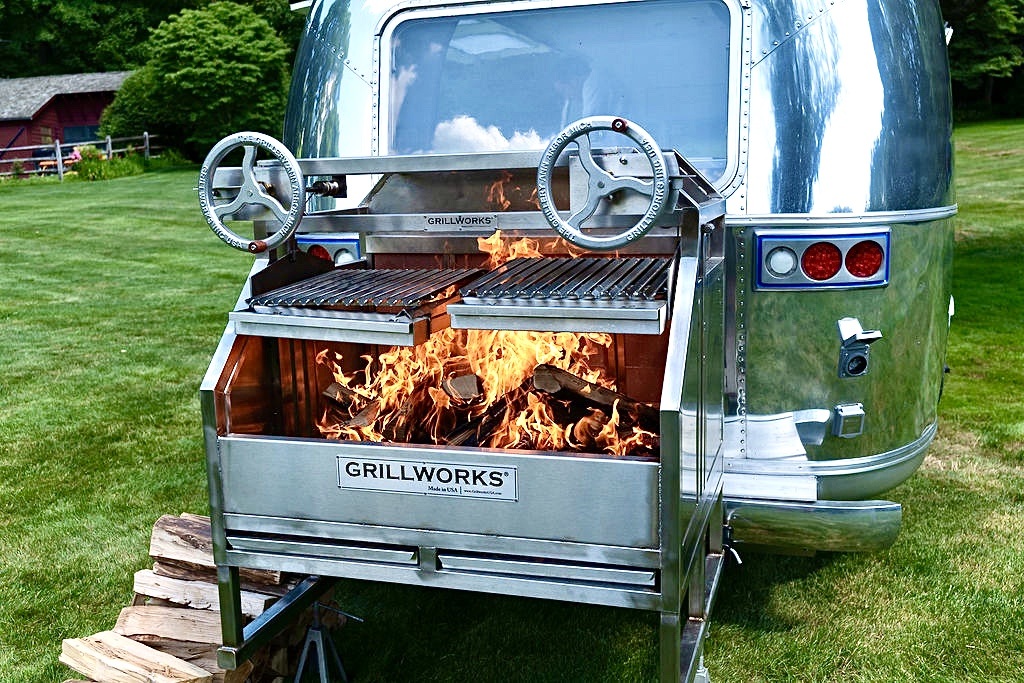 "We still plate and make things refined," Nury explains. "It's consistent with what we do, but we bring this layer of outdoor culture to it. Plus, I get excited every time I light the grill."
Here, Nury shares one of his favorite summer grilling recipes with Galerie: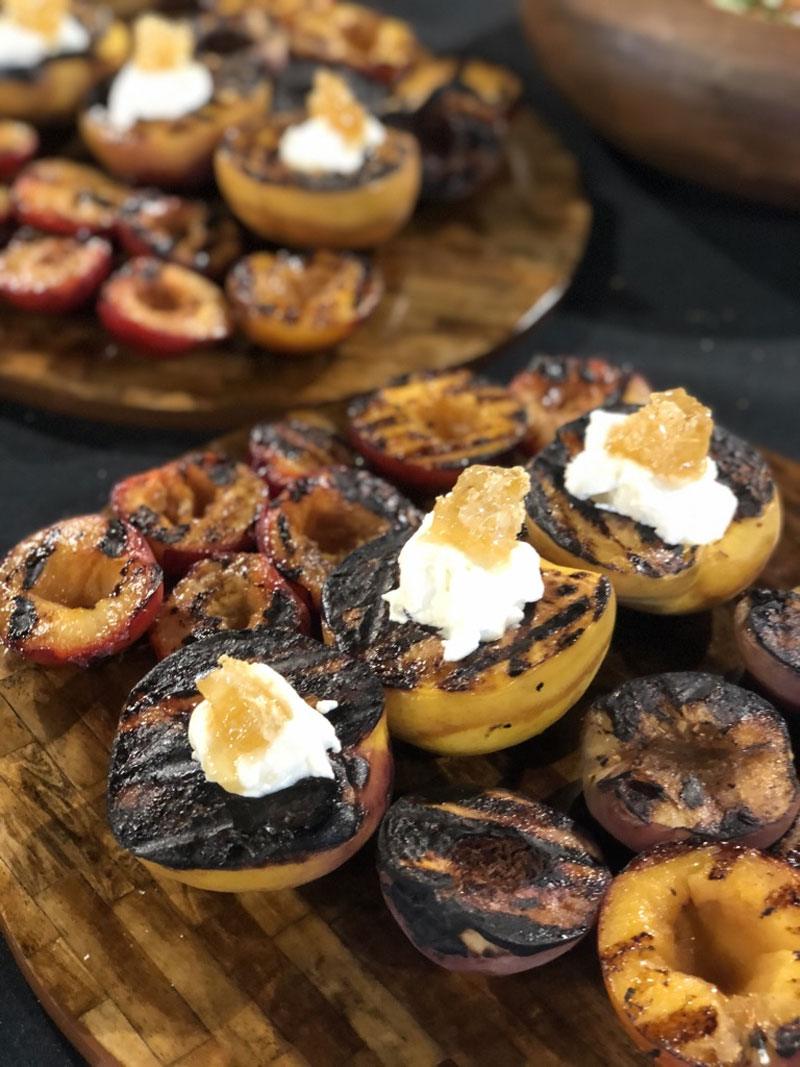 Grilled Peaches with Harbison Cheese
Suggested pairing: Dom Pérignon P2 2002
Ingredients
Best peaches in season (Frog Hollow Farm is a good source), 1 per person
Harbison cheese (spoonable, soft-ripened cheese from Jasper Hill Farm)
Maple butter (1 part maple syrup, 2 parts butter, thyme, and cracked pepper)
Sourdough bread
Honeycomb (optional)
Steps
1.  Bring cheese to room temperature for at least three hours. You can also warm it on the side of the grill.
2. Halve peaches and brush the outside with maple butter.
3. Grill the peaches skin down until grill marks appear. Flip and keep brushing with maple butter.
4. Remove from the grill when still slightly firm and move to a serving platter.
5. Brush with maple butter, then spoon cheese into the cavity.
6. Garnish with chopped fresh thyme, thyme flowers, and a small piece of honeycomb (if using).
7. Serve with grilled sourdough bread and crunchy lettuce.
Next Post