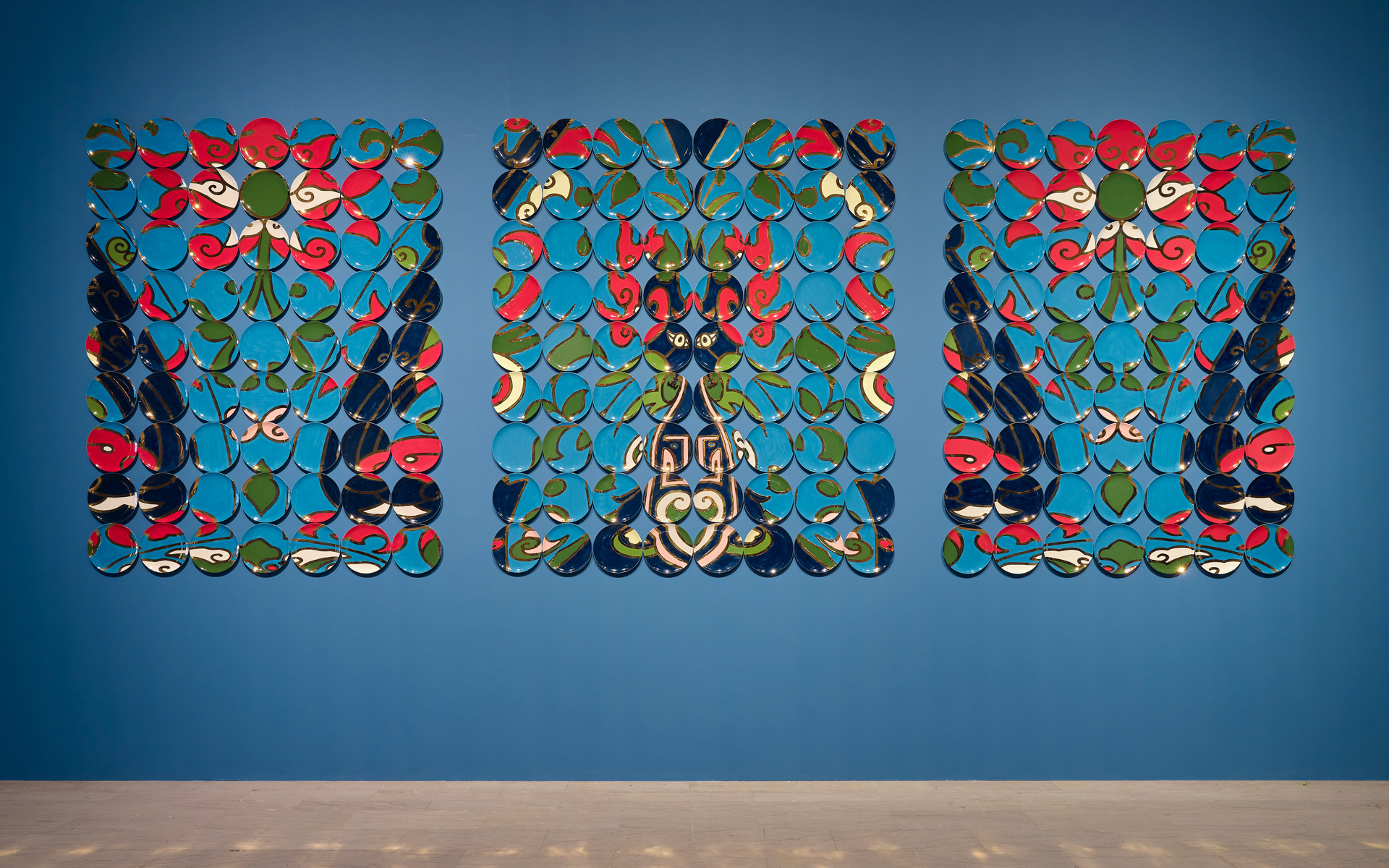 The Trailblazing Women Who Shaped Design History Spotlighted in a New Exhibition
"Parall(elles): A History of Women in Design" at the Montreal Museum of Fine Art includes a new commission by artist Molly Hatch
When presented with the history of design, names like Louis Comfort Tiffany or Harley Jarvis Earl are at the forefront, but what about trailblazer Clara Driscoll, who crafted the Tiffany Peacock table lamp or Ruth Glennie, who designed the "Fancy Free" 1958 Chevrolet Corvette interior? The Montreal Museum of Fine Arts (MMFA) in partnership with Stewart Program for Modern Design has curated an alternative reading of design history that brings women to the spotlight in a groundbreaking exhibition, "Parall(elles): A History of Women in Design" under the direction of Jennifer Laurent, curator of decorative arts and design.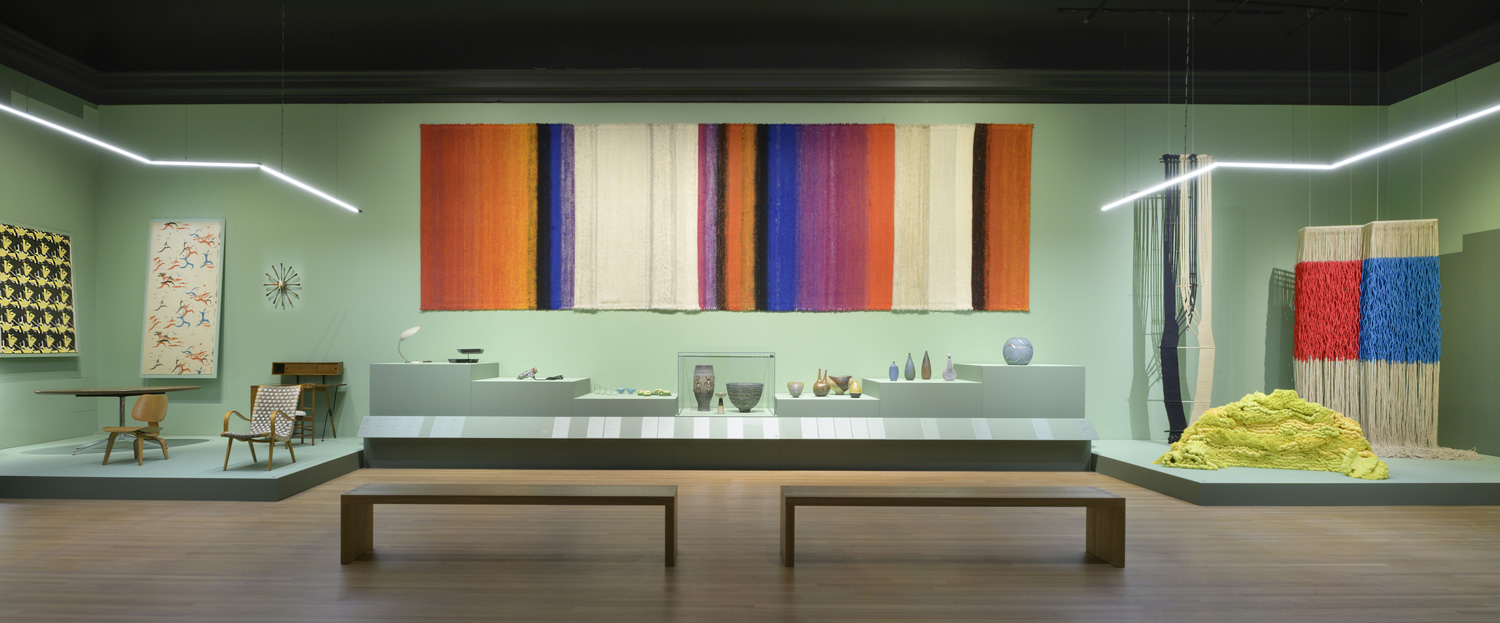 Starting with the Arts and Crafts movement, the show follows the timeline from the 19th century to today, showcasing an extensive survey of often overlooked contributions to the design canon. "Long before women could be recognized for their accomplishments, they were finding innovative strategies to practice their art," says the chief curator at the MMFA, Mary-Dailey Desmarais. "The objects brought together here constitute for me revelation of all the many ways too often unseen and under-recognized, that women have had an impact on design and material culture. I'm thinking of innovations ranging from retractable seatbelts and safety lights on cars, to awe-inspiring lampshades and eco sustainable sneakers and story quilts."
Out of the exhibition's 250 objects on view that broke boundaries in the world of design, roughly half are sourced from the museum's permanent collection, with one new commission by American artist Molly Hatch, who is represented by Todd Merrill Studio.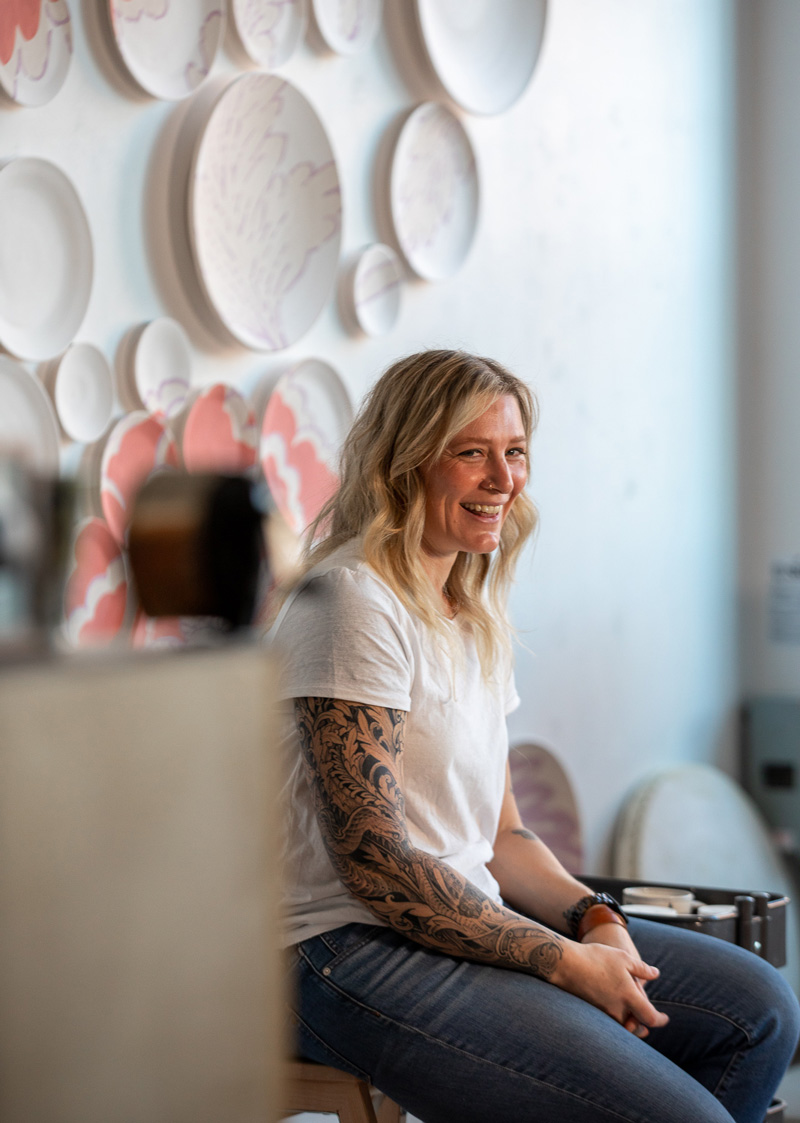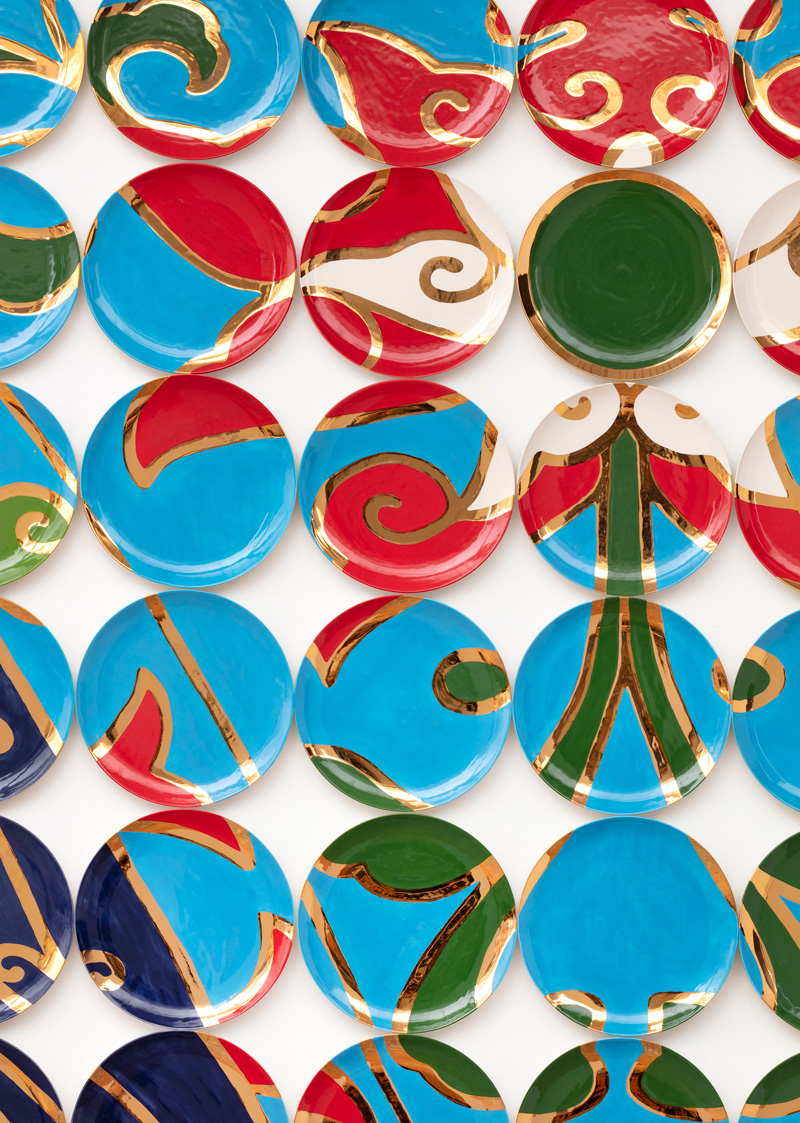 As visitors ascend the grand staircase to the exhibition space, they are greeted by a monumental installation, Ducere (2022), created by Hatch and her two studio assistants. A grid of 198 ceramic plates in richly painted jewel tones and real gold spans 20 feet wide. The triptych draws inspiration from Christopher Dresser's Minton Moon Flask (1872), a recent acquisition of the MMFA. "I thought what better place as a contemporary woman insert myself into the sort of granddaddy of industrial science conversation by using his artwork as a reference and in particular in relationship to my work, which likes to play with the history of cultural fusion through appropriation over time of pattern and surface," Hatch says. Hatch describes her process as a game of telephone, where Dresser's appropriation of Japanese ornamentation becomes the source material for her art, which recontextualizes the masculine history of industrial design and then displays it in a female space.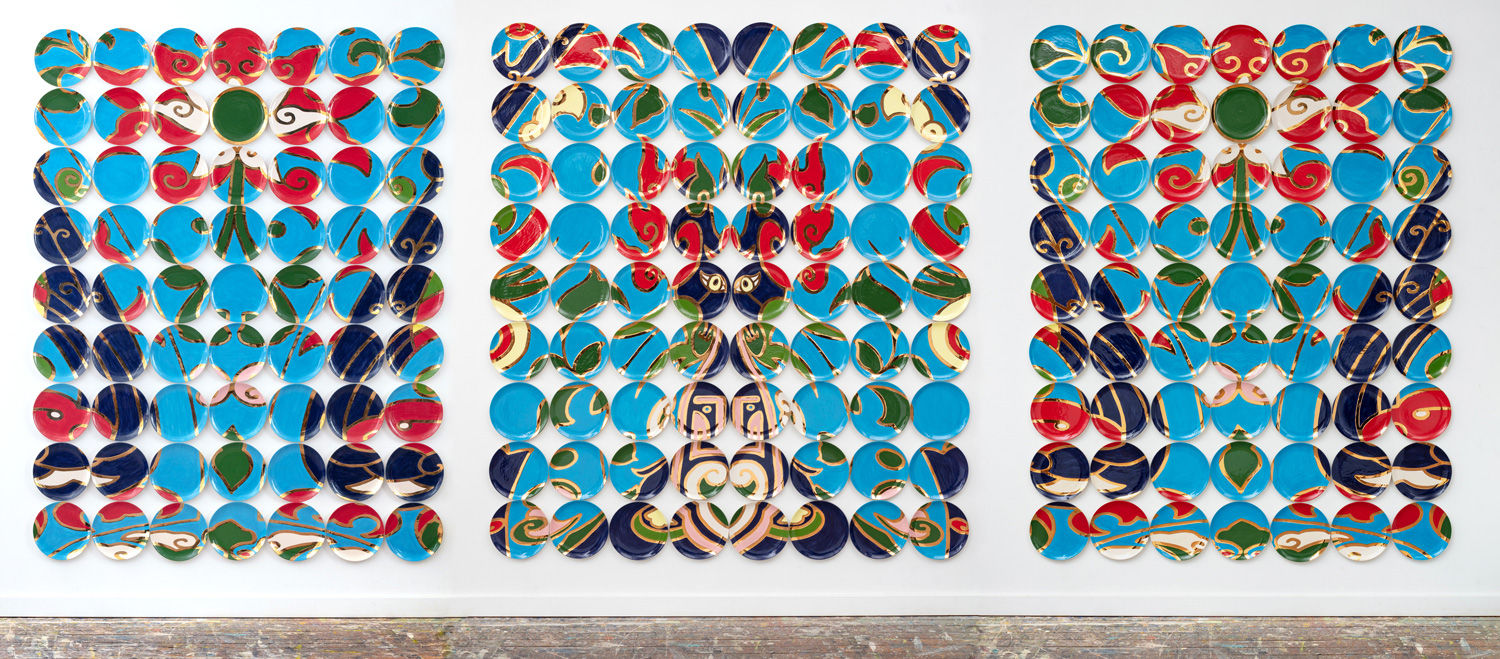 The use of plates reinforces the deconstruction of the Dresser work through its fragmented nature. With a background as a potter, Hatch's ceramic surfaces have become her signature medium. Hatch often sculpts the plates by hand, but in this case the ready-made dishes were painted in a span of three months to create the intricate cloisonné effect—using three to five coats of glaze to bring out the brilliant colors. The artist uses the dinner plate with her intent to "give more people permission to access the work through just their simple relationship to a daily object." The three-dimensionality of the plates bring different perspectives of the work—one of a flat, straight-on approach, and as the viewer moves closer to the installation, there is an intimate experience with the pattern.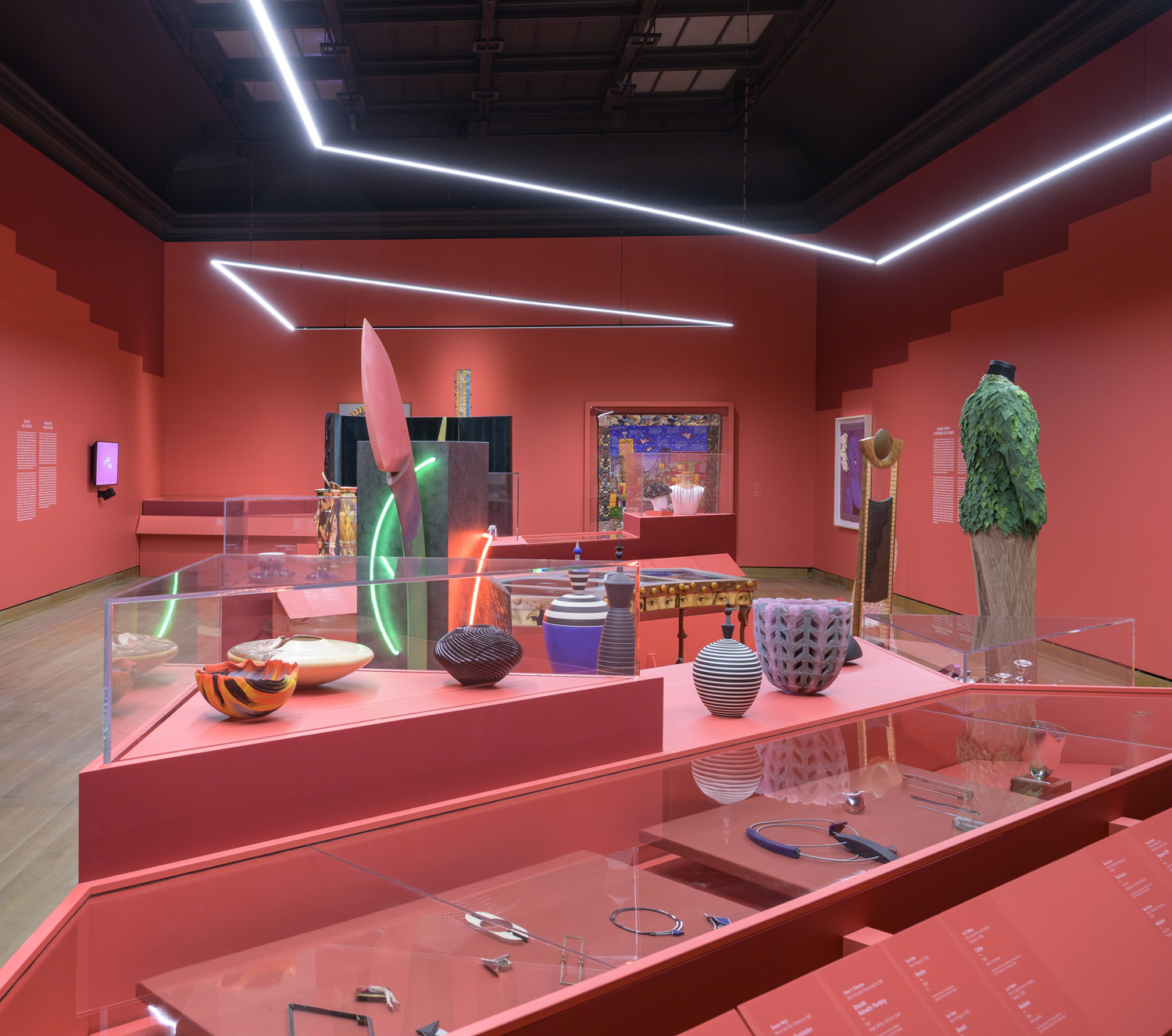 Humbled by the lineup of artists and designers in the exhibition, Hatch expressed her excitement to be surrounded by women who've shaped the trajectory of her practice. Some of her idols include Eva Zeisel, Judy Chicago, and Betty Woodman, who was an emeritus professor when Hatch was studying for her MFA in Ceramics at the University of Colorado. "I got to know her personally and her interest in the intersection of women's work and design, art, and functional ceramics, and the relationship of two dimensions and three dimensions and how objects change your experience of imagery. I mean, 100 percent is influential of my work," says Hatch. Artists such as Zeisel, Chicago, and Woodman took the craft practice of pottery, traditionally domestic "women's work," and radicalized it. Hatch carries on this tradition, inspiring the next generation of female designers to continue to break barriers.
"Parall(elles)" is on view at the Montreal Museum of Fine Arts until May 28, 2023. 
Next Post