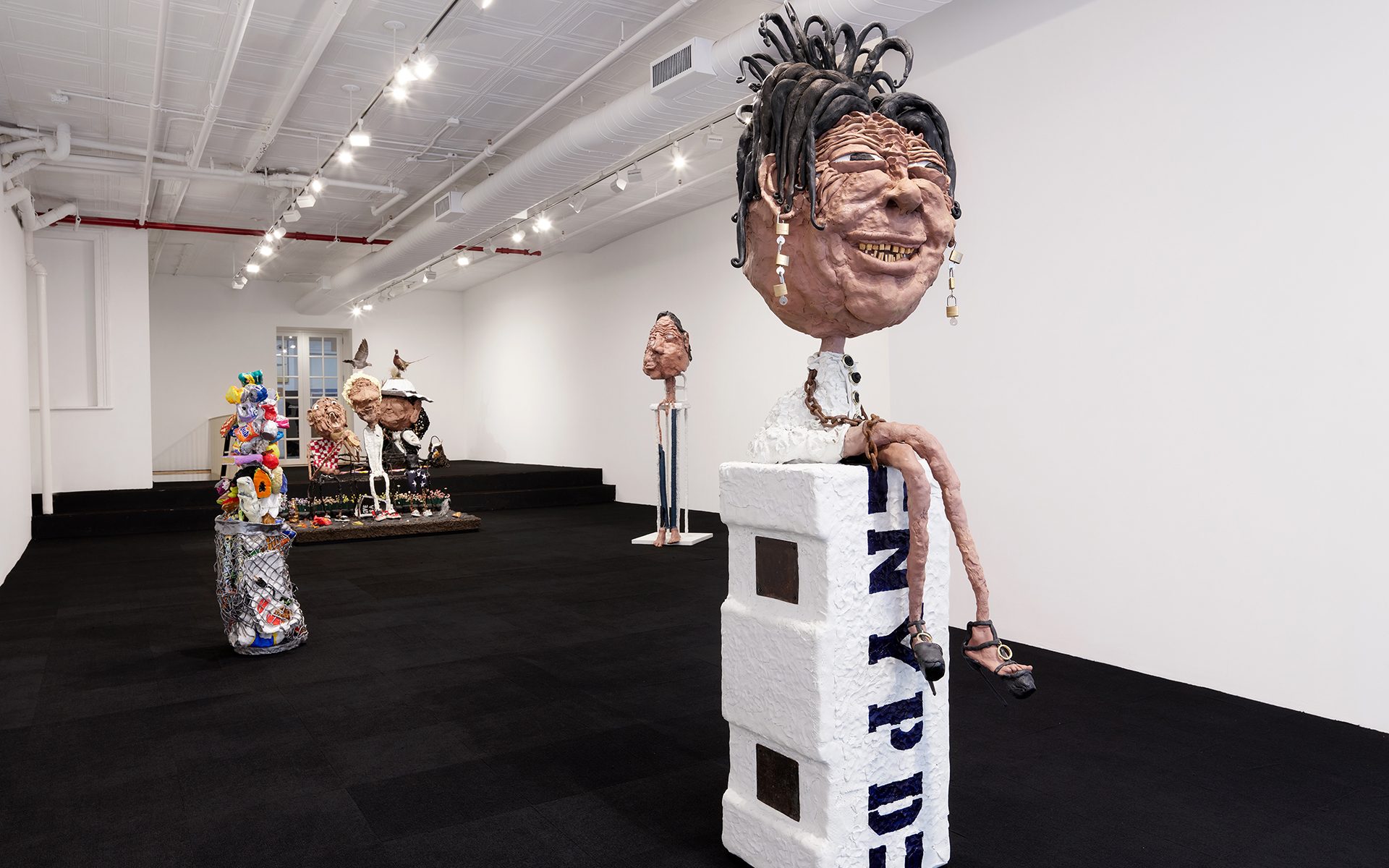 Will Ryman's Latest Works Go On View at Chart Gallery
The Bowery-based artist's second solo exhibition "Will Ryman: New York, New York" runs through October 22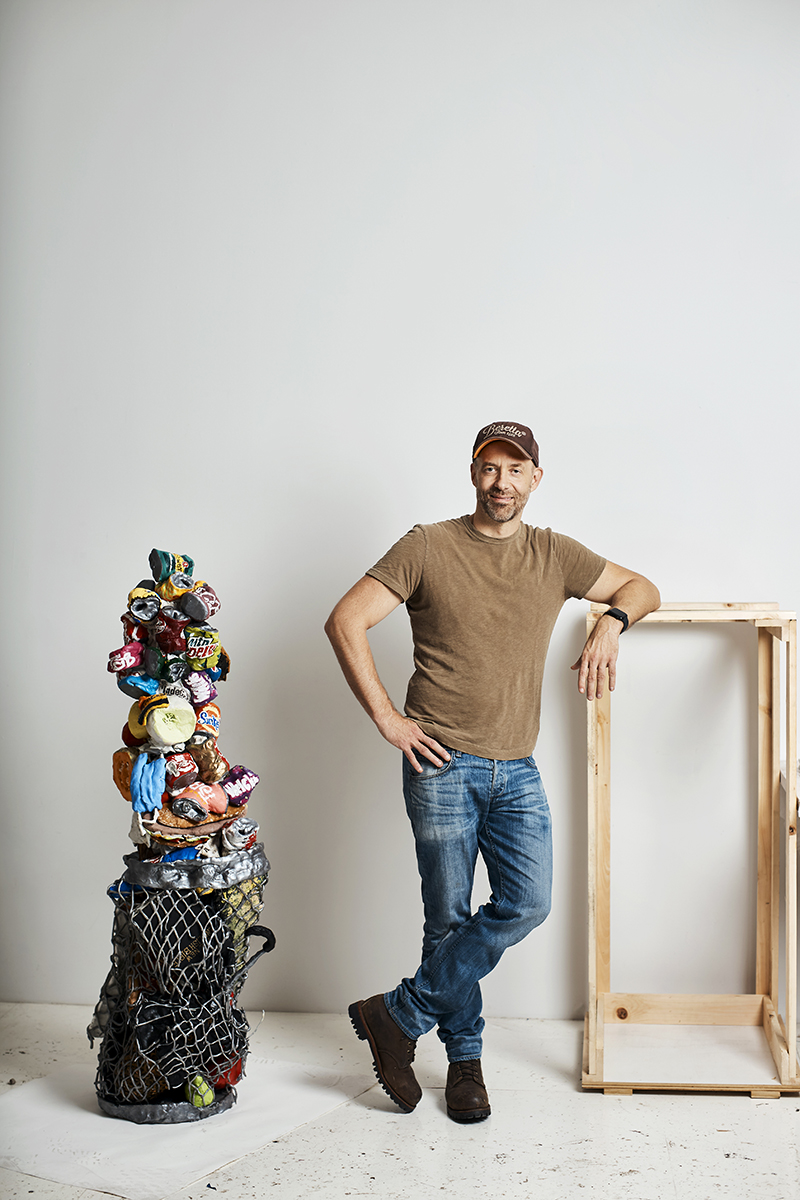 It says much about an artistic legacy to become synonymous with something as iconic and ubiquitous as the rose blossom. Yet, at 52, the self-taught sculptor and lifelong New Yorker Will Ryman has done just that—famous for enormous bouquets that grace the gardens of some of the toniest collectors and thoughtfully curated art parks.
East Hampton's Longhouse Reserve contains a 24-foot installation, Ryman's signature, oversized red petals strewn about the surrounding lawn and gravel. In 2011, he delighted residents and tourists alike by transforming ten blocks of Park Avenue into an Alice-in-Wonderland with massive steel and fiberglass flowers.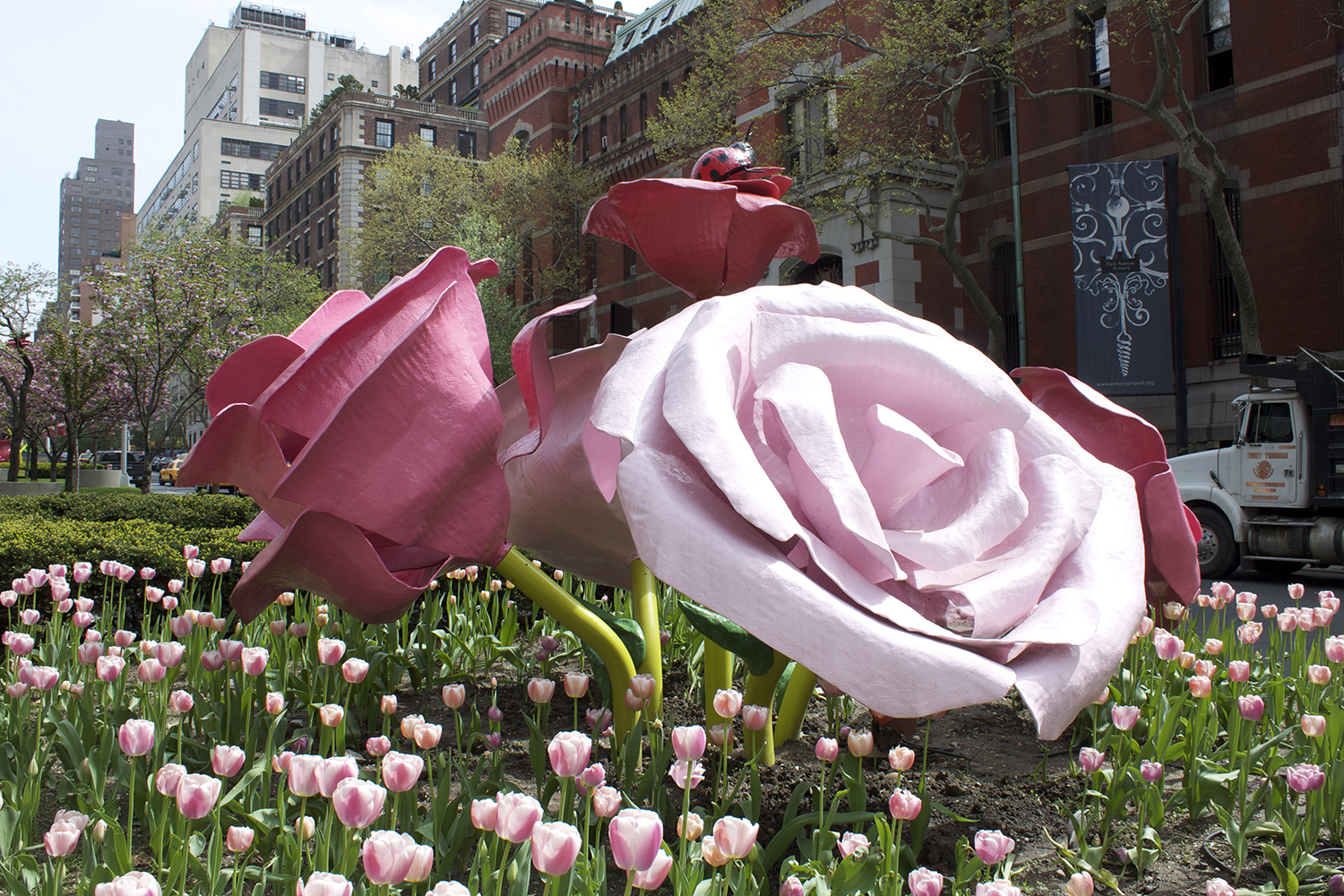 At the same time, roses are but one facet of Ryman's practice. For his 2015 work "The Situation Room," he recreated the momentous photo of President Obama and his advisors—14 life-sized cast resin replicas—watching the Navy Seal operation that killed Osama Bin Laden. In 2013, his five-ton, fabricated nail pigeon (a recurring motif in his practice) roosted at the Flatiron Plaza. In fact, Ryman is an artist impossible to pin down. His sculptures persistently defy expectations, skirting the line between beauty and absurdity, allegory and whimsy—and his latest work, now on view at Chart gallery, is no exception.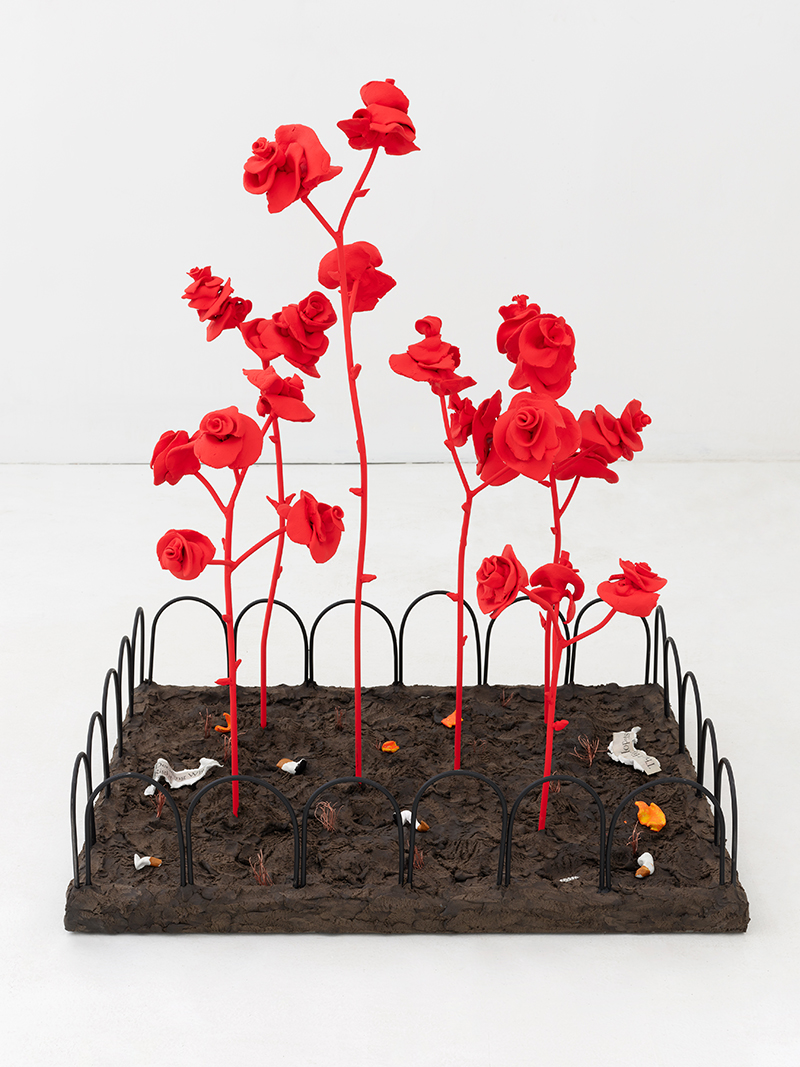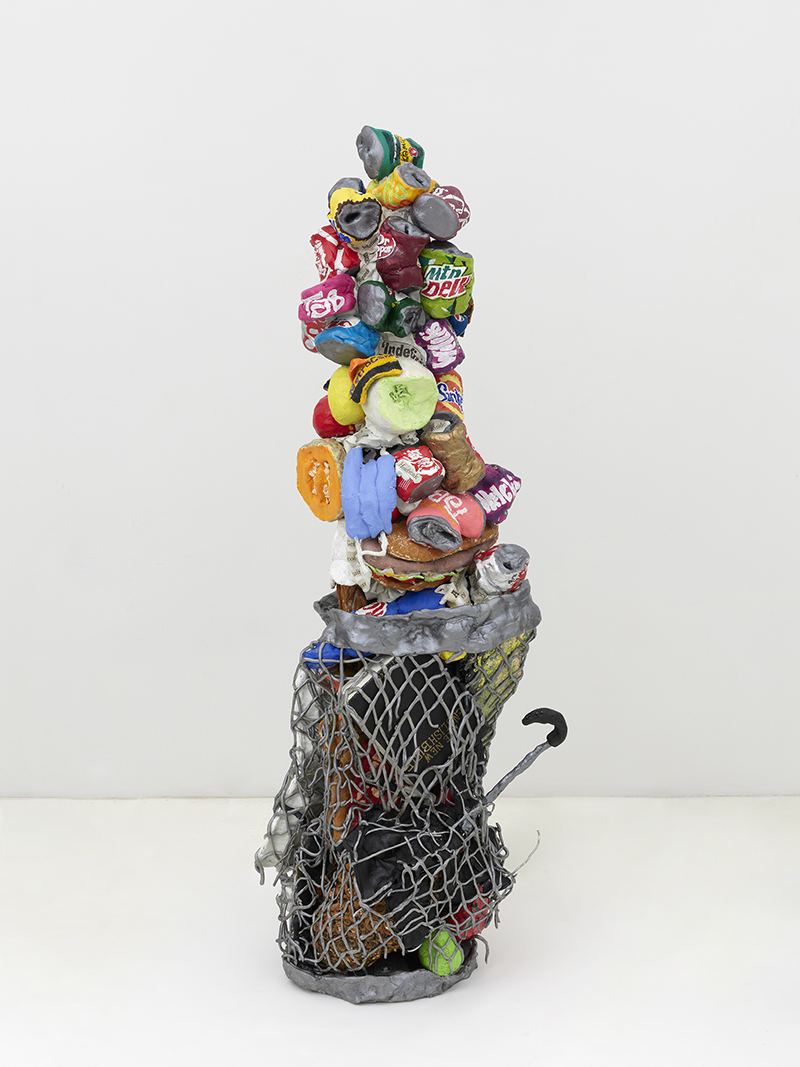 On a sticky summer morning, the artist opened his two-story Bowery studio to share a preview of his art in progress for "New York, New York," which runs through October 22. "I grew up reading Mad Magazine, so I find that a lot of my figurative work has the same kind of dark cartoonist sense of humor," explains Ryman, whose father, Robert Ryman, was the minimalist master of monochrome, white-on-white paintings. "When I first did Park Avenue, the original idea was to actually have giant trash, big Doritos chips, cigarettes, and headlines of newspapers near the flowers out there," he confesses, standing before The Hip Hop Streets (2022), a rendition of his roses, only with said tortilla chips and scraps of newspaper on the ground. "I wanted to have a giant bottle cap people could sit on uptown," he continues. "But the city wouldn't let me do it. They thought it would promote litter."
Indeed, the new show is a love letter to his hometown in all its textured, seedy glory: a Dali-esque melting garbage can magically balances everything from smashed soda cans and pizza slices to a mangled umbrella and the Bible. Ryman describes his process as impulsive and spontaneous: "I let the material dictate where I go."
Yet it is his new zany clay figures that fans of his roses may find most unexpected and enchanting; at once pensive and subversive, Ryman's latest sculptures feel like painter Philip Guston's world has exploded to life. "As a playwright, I remember feeling very helpless and stuck," recalls Ryman, who spent 12 years in theater before becoming a visual artist. "I really wasn't sure how to get my vision onto the page, and then from the page to the stage. That was the impetus. I started to sculpt my characters."
In fact, these latest figures possess a raw vulnerability. "I consider my work overall to be brutally, emotionally honest. There's almost a naivete to it." he says. "Naivete doesn't mean stupid. It means there is an emotional truth that's not covered up by intellectuality and theory—which I believe exists in everybody."
"Will Ryman: New York, New York" is on view through October 22 at Chart Gallery, 74 Franklin Street, New York. 
Next Post