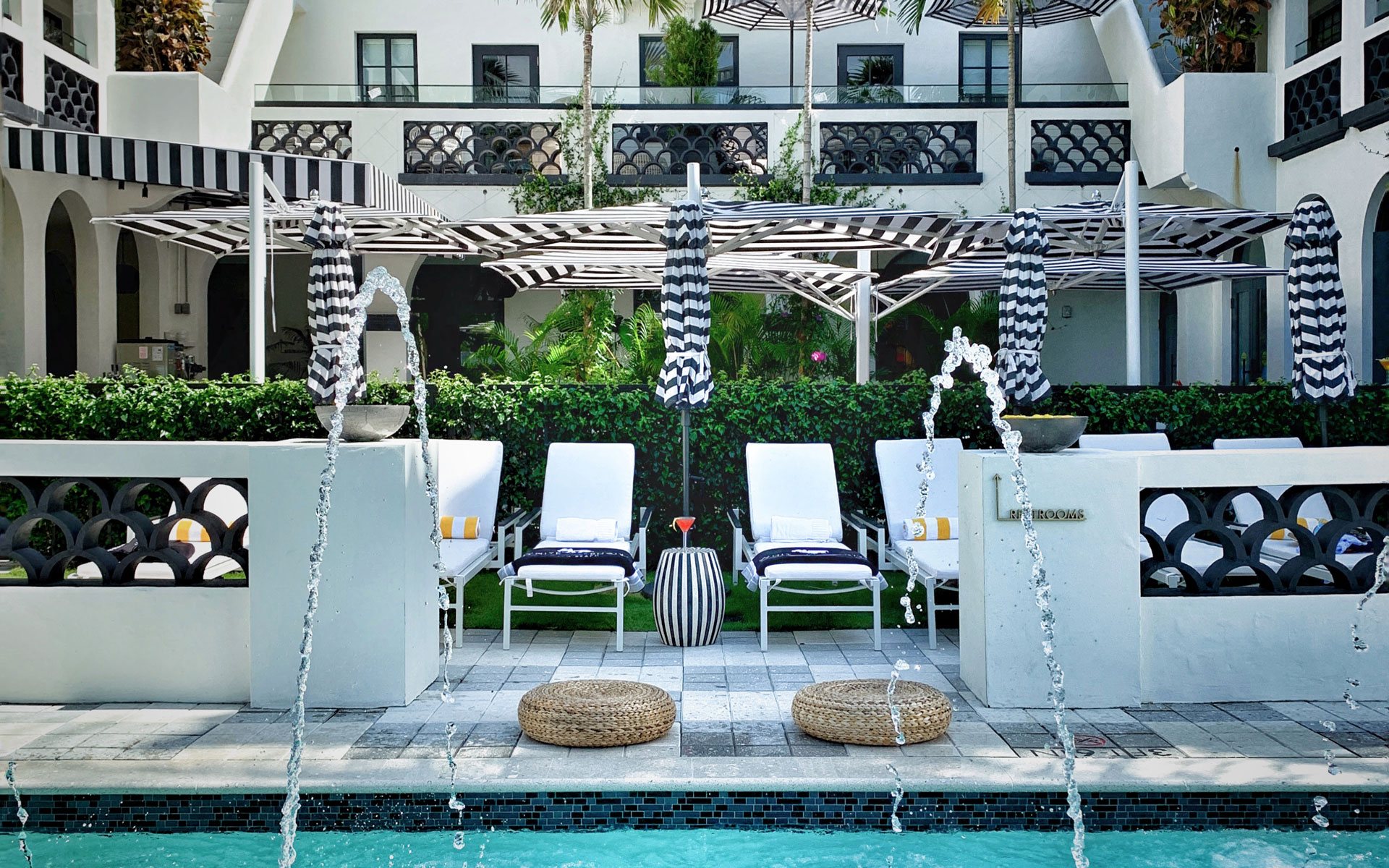 Nantucket's White Elephant Hotel Opens a Glamorous Outpost in Palm Beach
Designed by Elkus Manfredi Architects, the new property features a vibrant mix of works by Ian Davenport, Robert Rauschenberg, Jennifer Bartlett, and more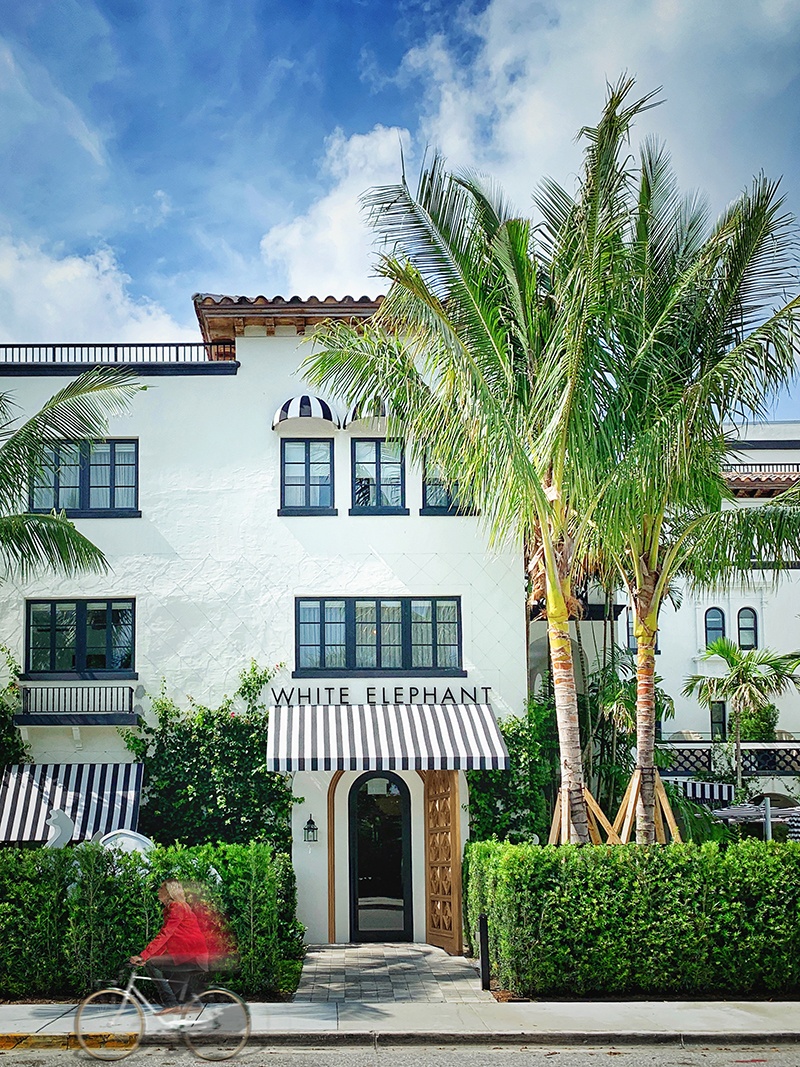 Driving across the Flagler Memorial Bridge to Palm Beach, visitors get a panoramic view of the stately homes and hotels that make this tony enclave a world-class destination. Now, one of the city's gateway hotels has been given a stately overhaul by the team behind revered Nantucket boutique property, White Elephant.
Officially open, the boutique 32-key resort White Elephant Palm Beach combines the elegance of an international resort with the traditional Addison Mizner aesthetic popular in South Florida. "How do you differentiate when all the other buildings around are soft yellows. How can you be fresh and make a statement?" says Elizabeth Lowrey, principal and director of interior architecture at Elkus Manfredi, the firm responsible for the hotel's redesign. "Let's go bold and black and white and exaggerate the existing details of the building."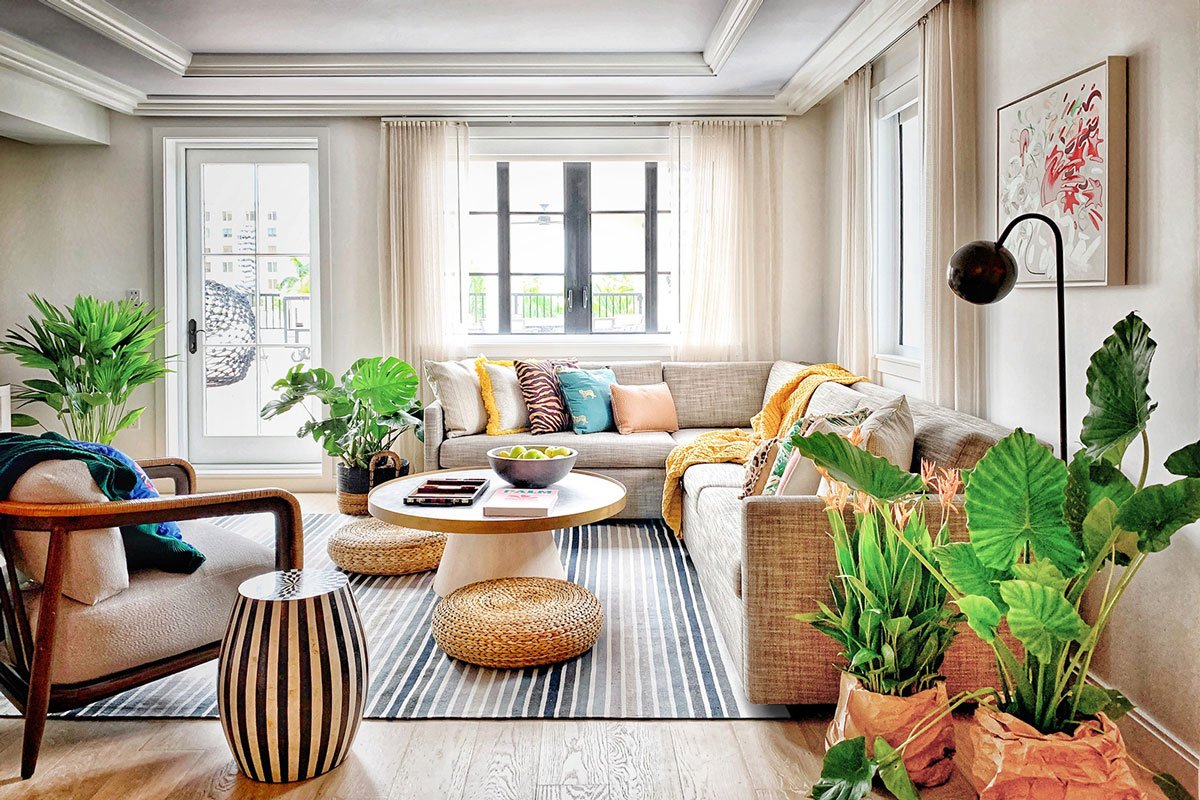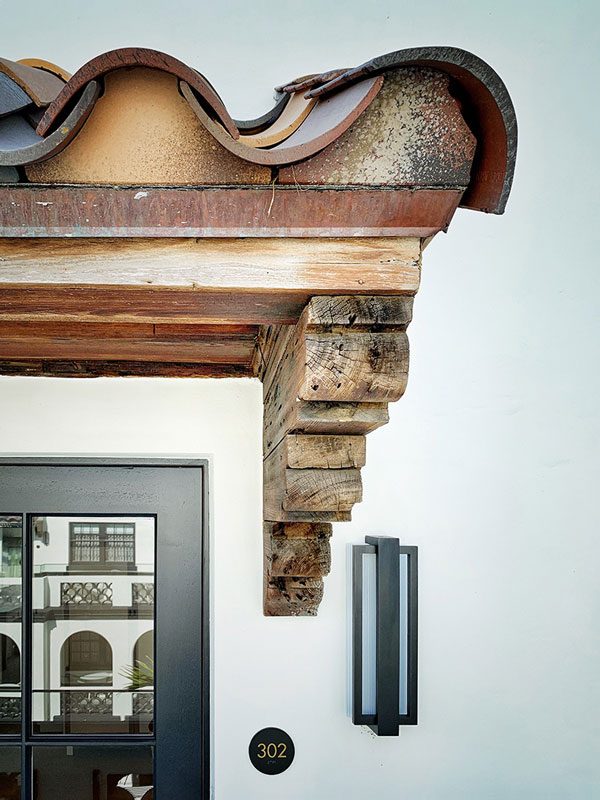 Outside, the exterior was painted a bright white while eye-catching black-and-white stripes punctuate awnings, umbrellas, and other decorative details. Since the building itself was on the historic register, many existing details—including sculptural woodwork, striking metal gates, and an ornate central fireplace—needed to be preserved, but when coupled with contemporary lighting fixtures and other architectural enhancements, these longstanding areas took on a renewed visual interest. "The property has so many valuable parts and pieces, so we wanted to figure out how to bring out the soul of it, let it reemerge into this gracious experience," says Lowrey of the team's design challenge.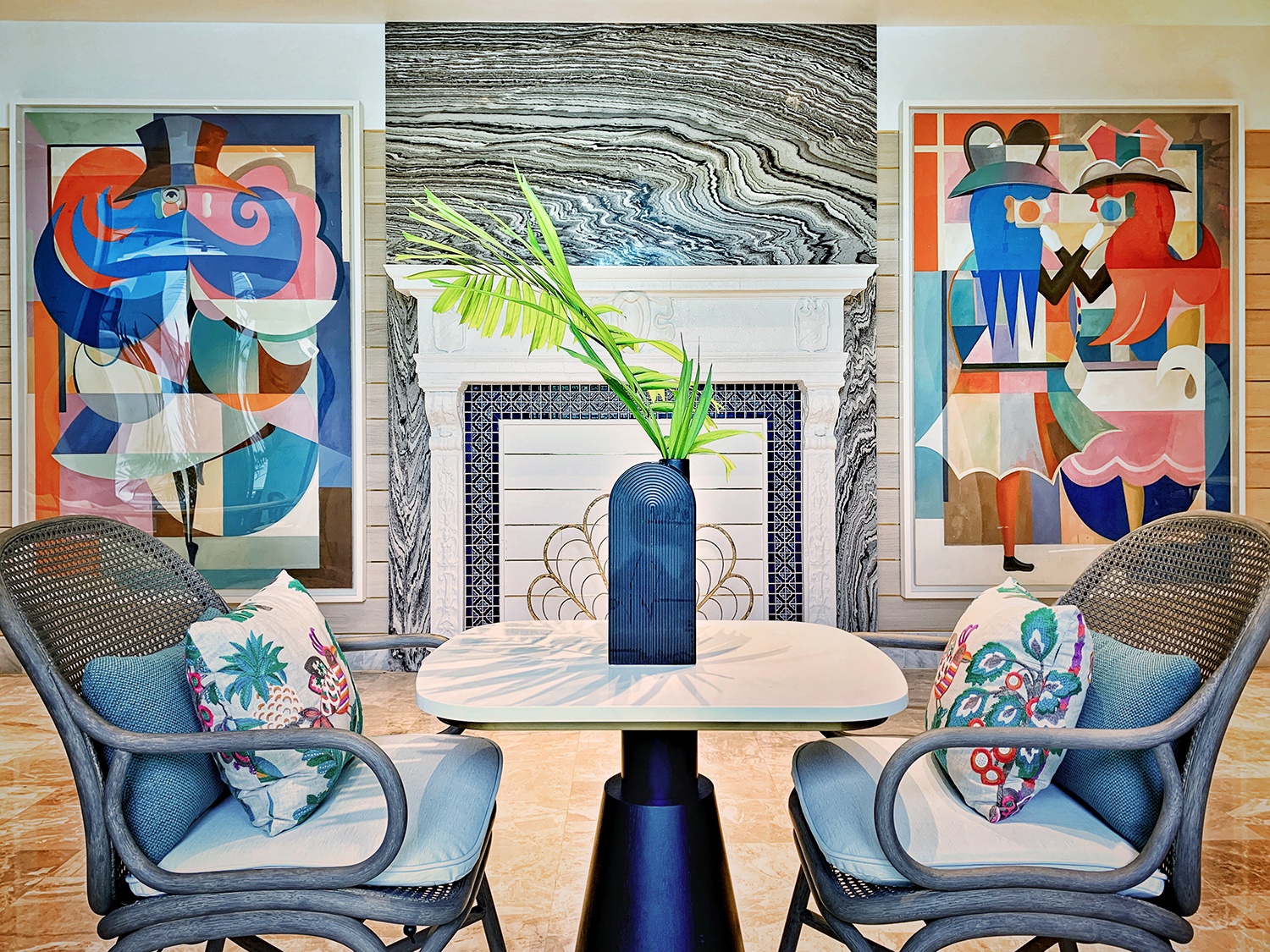 To elevate the resort into a luxury property, the design team removed a fountain and expanded the outdoor areas flush with the sidewalk, offering room to install a dreamy pool area that's enhanced with water spouts that echo the exterior's many arches. More space was devoted to al fresco dining for the Palm Beach outpost of Nantucket favorite Lola 41. Then, a plethora of palm trees, bougainvillea, and other greenery was planted, giving the entire area a lush, tropical ambience. "It was all about leaving the street behind and stepping into that exhale," Lowrey tells Galerie. "You go into the courtyard, and you feel enveloped in the softness of the water, the sound, the plant life, and the color of the flowering bougainvillea."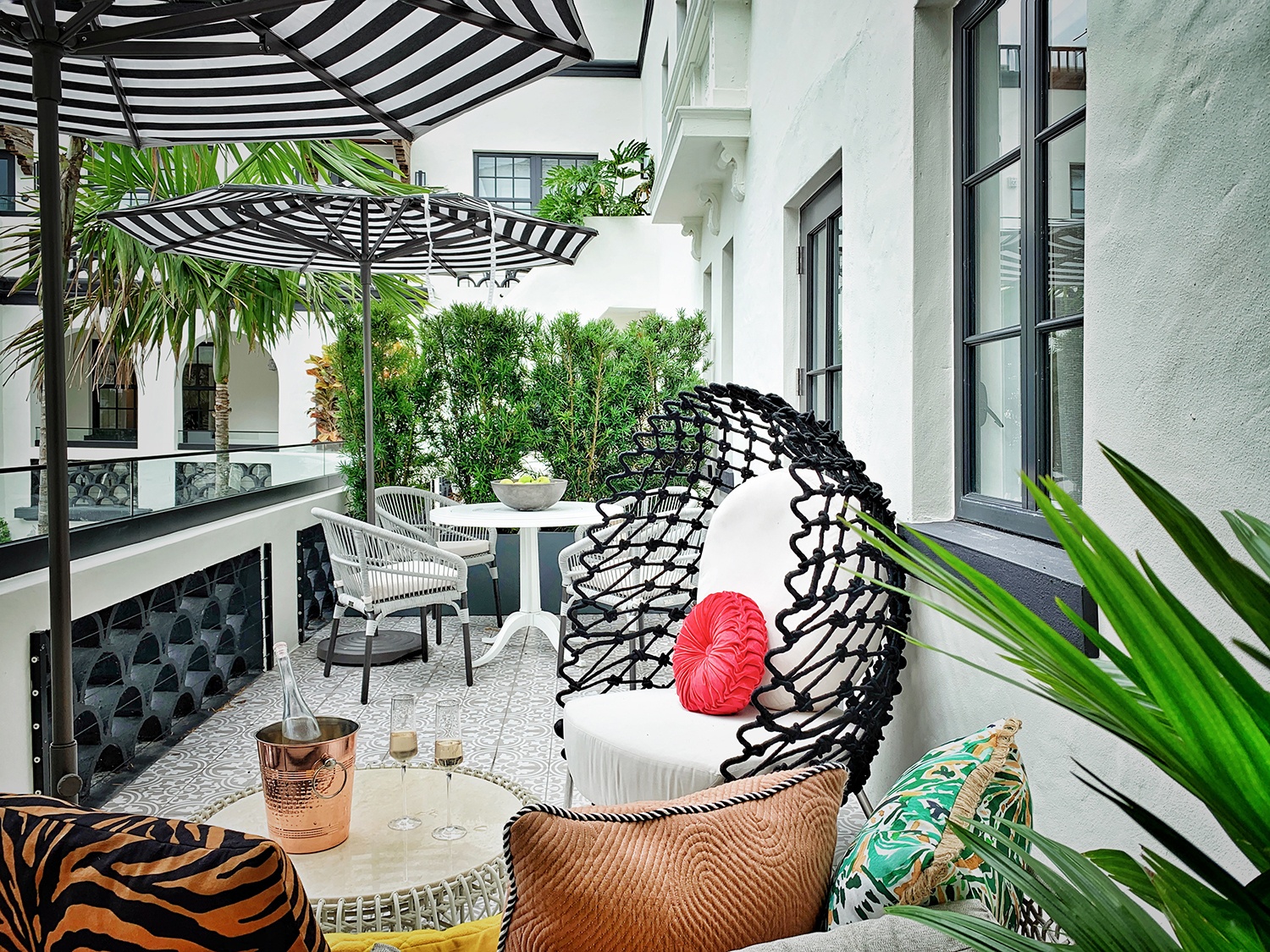 To create a soothing interior, the team emphasized layers of textures and color to both complement and diffuse the vibrant Florida light. "The whole overall feel of the hotel was when you stepped in, we wanted you to immediately feel relaxed, to exhale," says Lowrey, who blended an eclectic mix of colors and patterns to bring a spirited energy to the common spaces.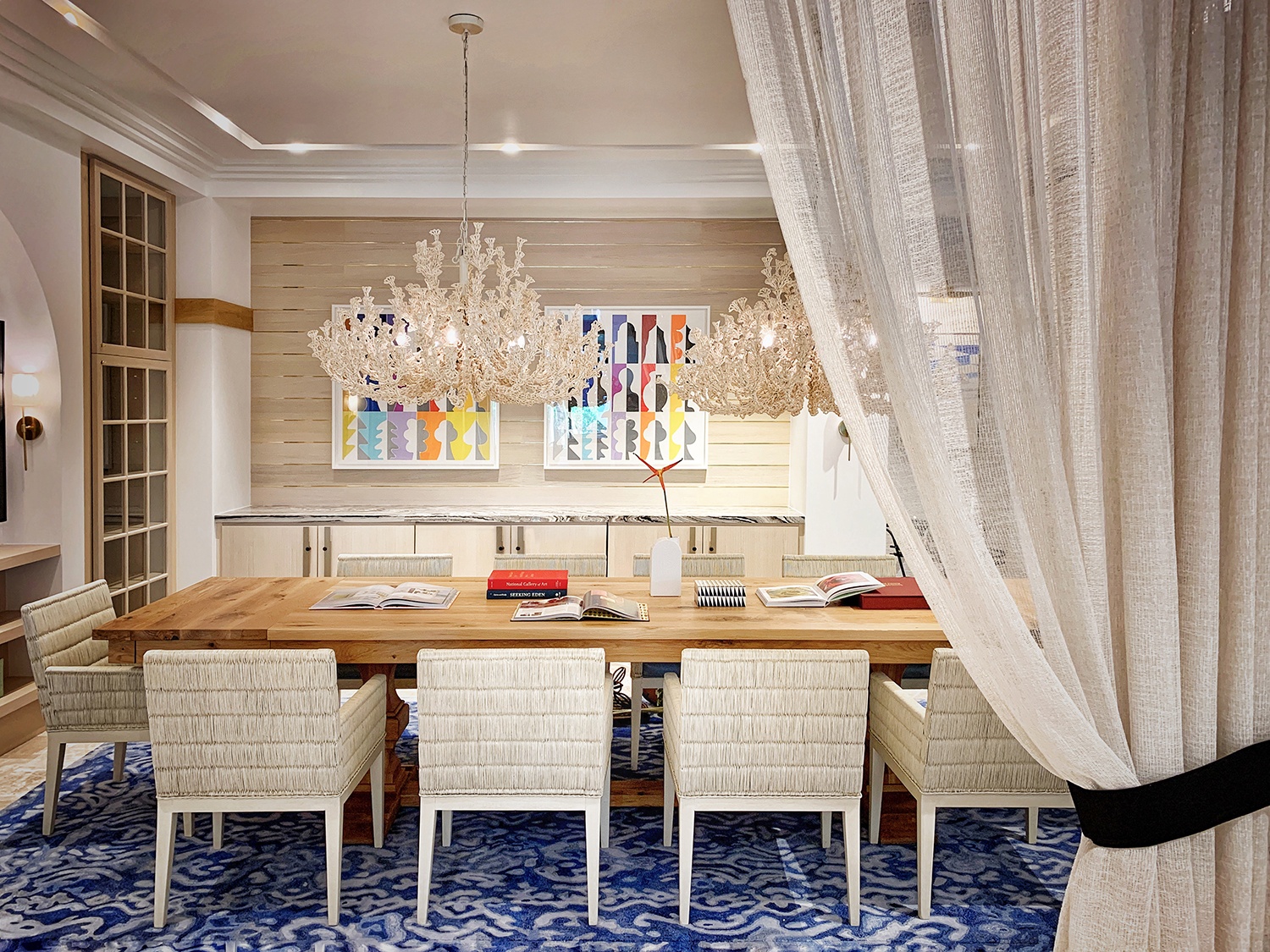 All of the art displayed in the hotel was sourced specifically for White Elephant Palm Beach. The mix, selected from galleries in New York, London, Palm Beach, and Nantucket, brings together a colorful array of works by Robert Rauschenberg, Jennifer Bartlett, Kenzo Okada, Donald Baechler, and Orit Fuchs, among others. Additionally, the hotel commissioned Instagram phenom Doodle Boy to create a series of original drawings featuring hidden elephants and the young artist's fantasy of Palm Beach. "It was a passion project; it wasn't a decorating project. We collected the art that felt right for the story," Lowrey tells Galerie. "This was collected specifically for this property to tell the story that this is the new Palm Beach. This was leaning in to contemporary art and the scene happening here."
Next Post