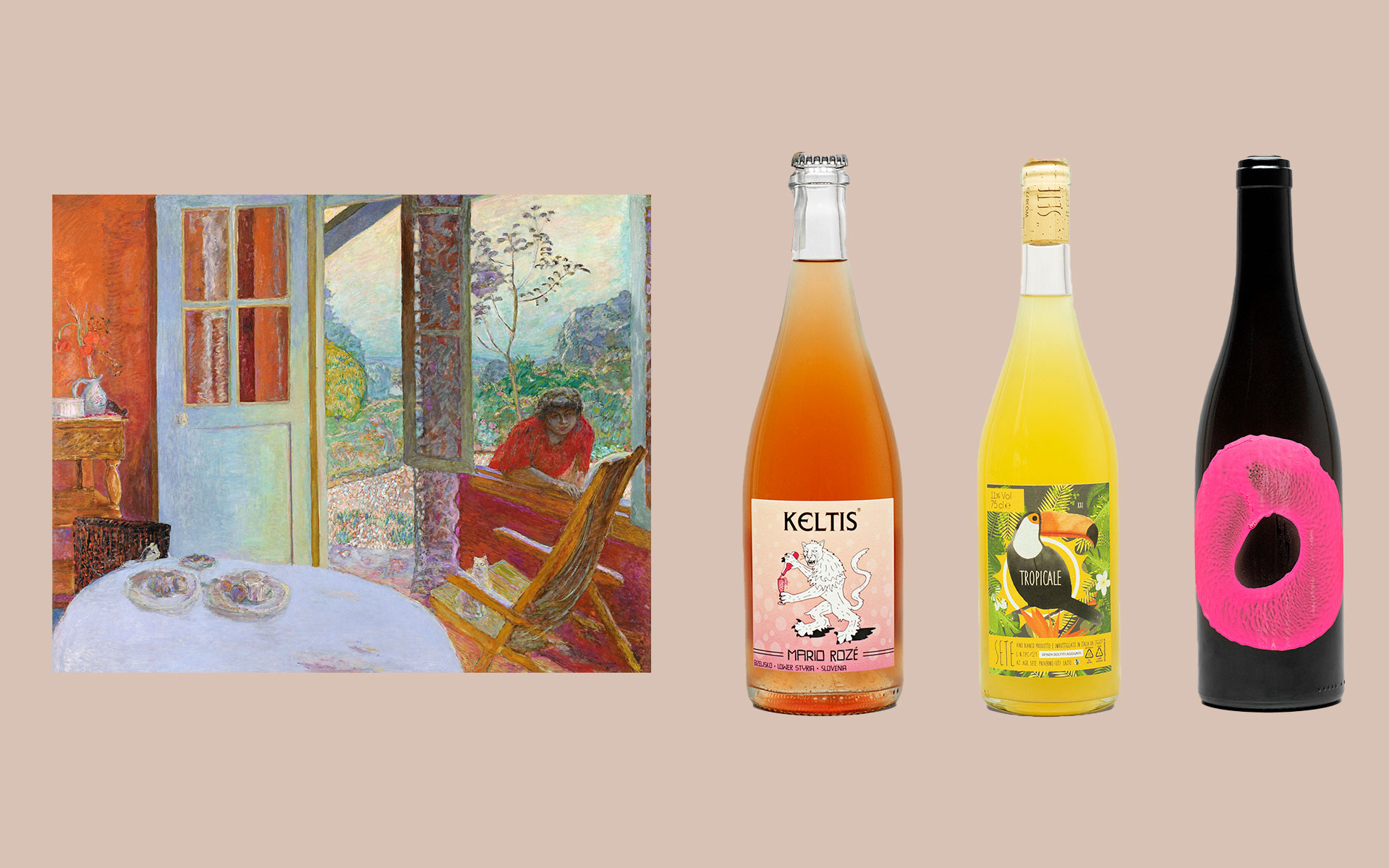 Founders of The Waves Pair a Design-Forward Pierre Bonnard Exhibition with Three Sumptuous Wines
The personalized wine platform drew inspiration from the famed French artist's vivid paintings and India Mahdavi's stunning scenography
The similarities between making and consuming wine are strikingly similar to that of art. In this new series, The Waves, a new e-commerce and editorial platform that curates and ships the world's best natural wines directly to your door, pairs wines with a current art presentation. For blockbuster exhibition "Pierre Bonnard: Designed by India Mahdavi," hosted by Australia's National Gallery of Victoria, the acclaimed designer has crafted Wes Anderson–style sets of pastel color palettes and eclectic patterns to spotlight the more than 100 works of French artist Pierre Bonnard.
Inspired by the design-forward showcase, The Waves has selected a trio of libations that match Mahdavi's bold vision and Bonnard's vivid paintings.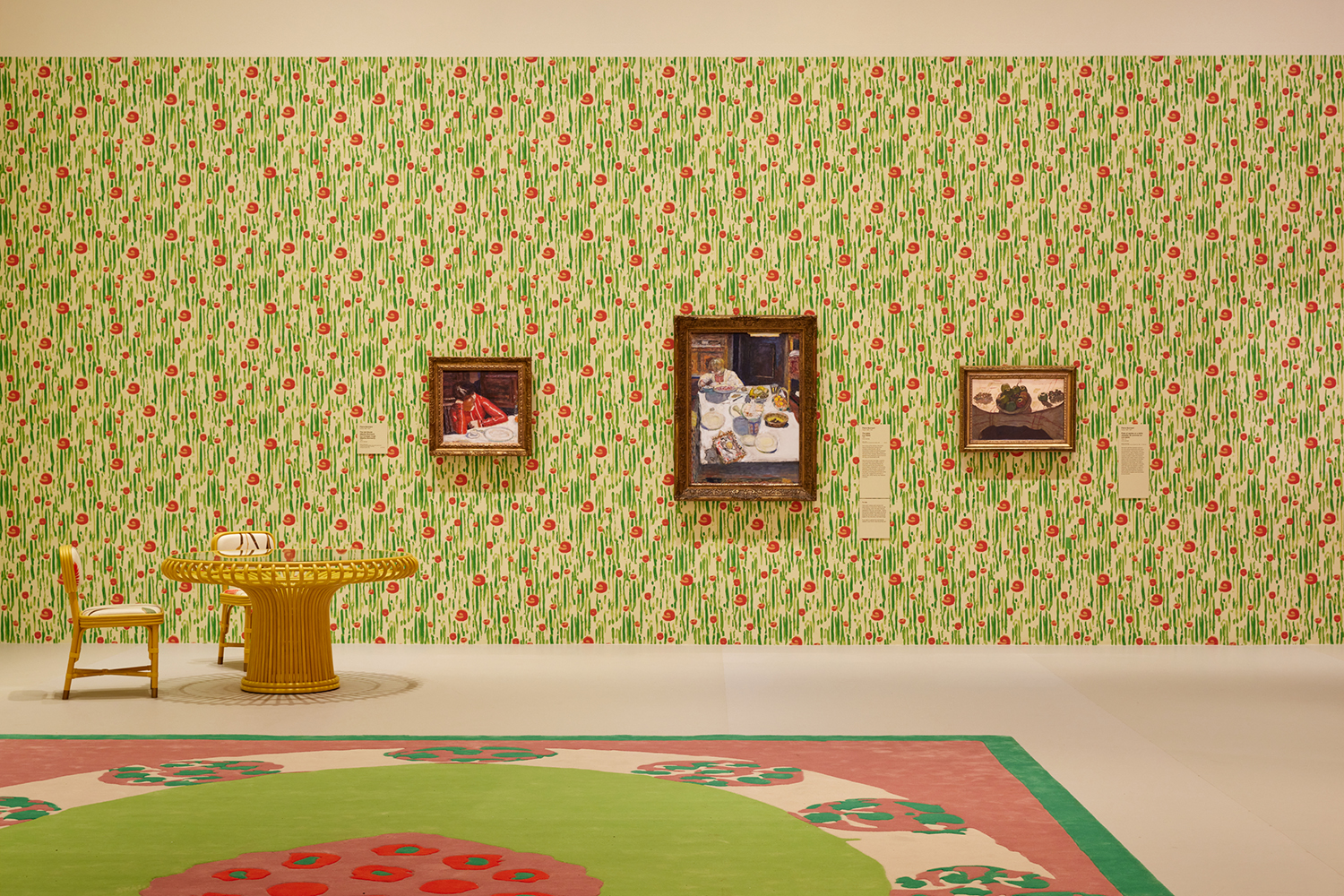 In the show, on view through October 8, Mahdavi's inspired designs breathe new life into the work of Pierre Bonnard, amplifying the vitality and kinetics of the painter's work and giving post-impressionism a decidedly contemporary jolt. Similarly, the new aesthetics of natural wine—wine farmed organically, and made without chemical additives—reframe our experiences of wine itself, exploding the stodgy, coat-of-arms-and-calligraphy conceits which have historically framed the beverage.
Think of a wine bottle as a frame—a vessel whose energy can either evoke or obscure the wine contained within. In the cases below, three of our favorite natural winemakers echo Mahdavi in underlining wine as a total experience: The symbols, images, and colors chosen for the frames set an intentional tone for the wine itself. These aren't commodities; they are worldviews. And while it might be easy to dismiss these wines as "unserious" at first glance, you'd be hard pressed to believe that after tasting them.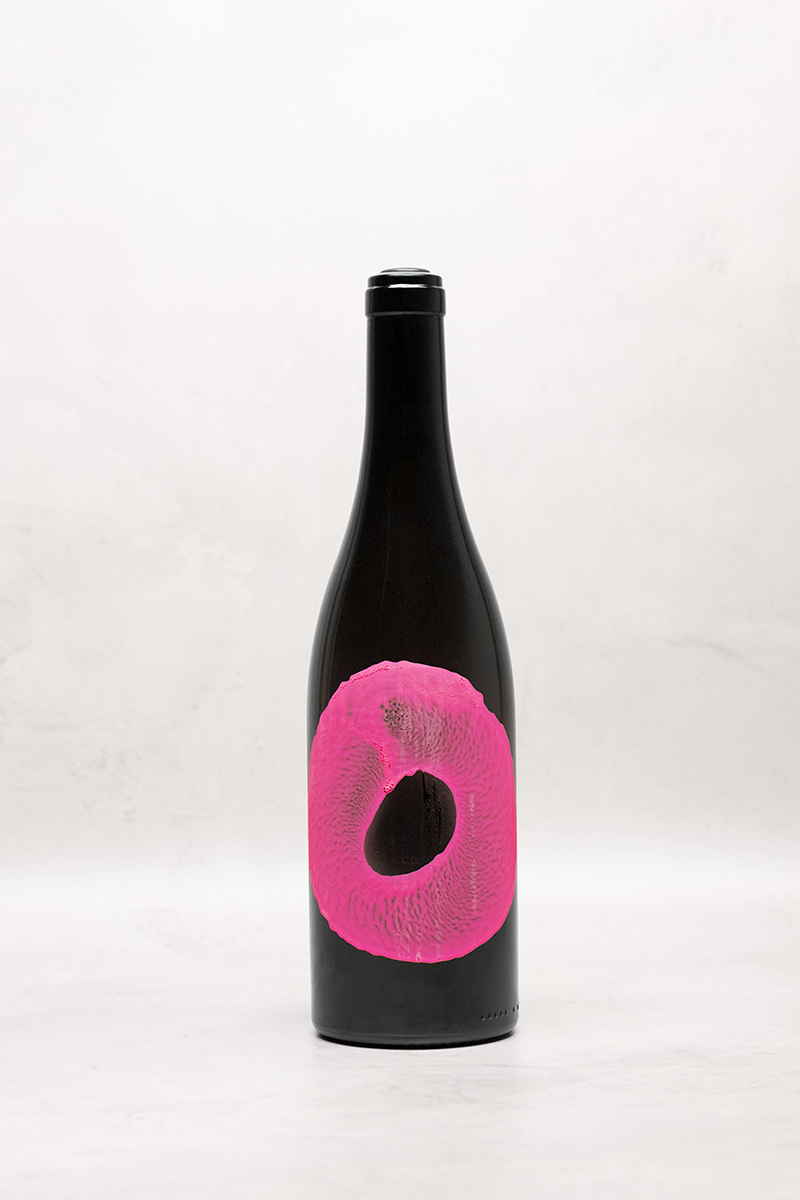 1. Milan Nestarec, Transcendent, 2020 (Moravia, Czech Republic)
This cranberry/umami creation dispels the notion that rosés are after-thoughts for "serious" winemakers. It's intentional, complex, and mind-bendingly delicious. The spraypainted day-glo "O" is as punk as the wine inside.
2. Sete, Tropicale, 2021 (Lazio, Italy)
There are wines that taste exactly how they look. They transmit their flavor profile through messages coded in color, communicating their personality like an octopus communicates its mood. This orange wine—i.e., a wine made from white grapes that are fermented with the grape's skins intact—is like a fruit cup, but not at all sweet. A winemaker who's ditched dark glass bottles to show everyone just how bright the world of natural wine is.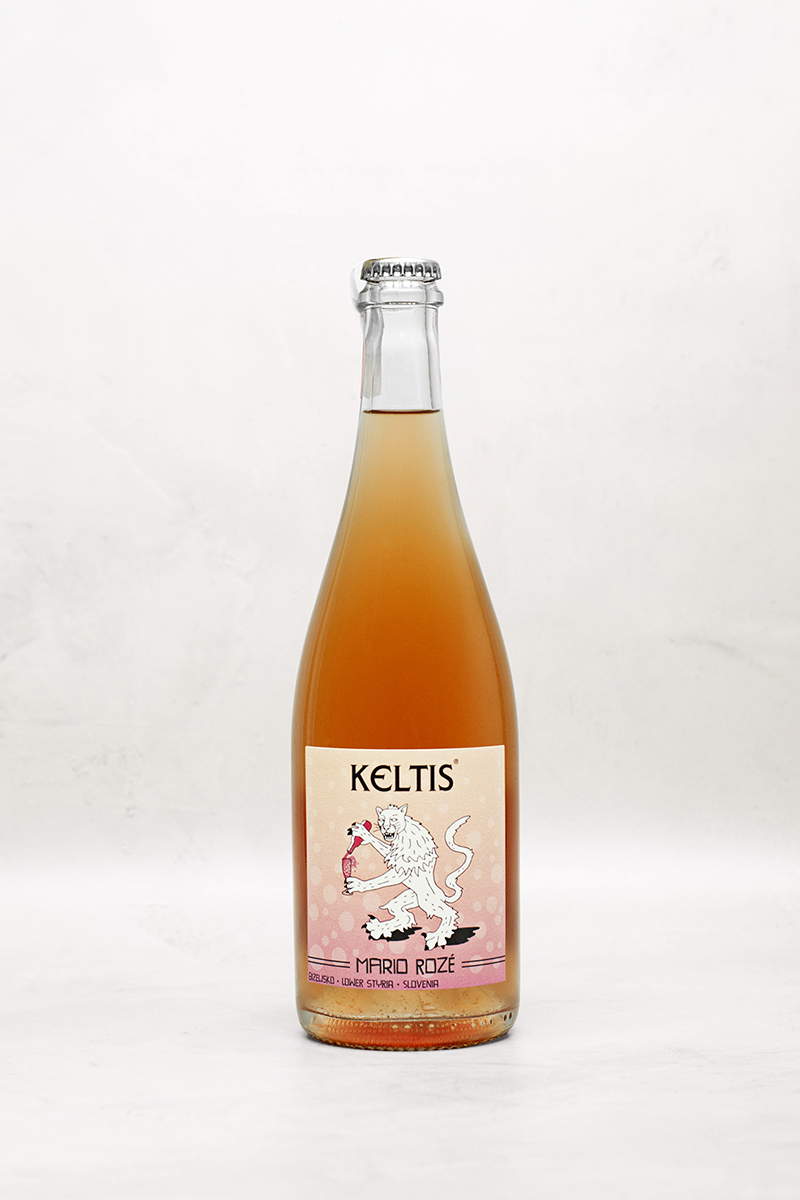 3. Keltis, Mario Rozé, NV (Posavaska, Slovenia)
A remix. A winery with over two centuries of winemaking history, re-imagined by its young heirs. A lion striking a pose, styled as if on a crest, but pouring an overflowing glass of rosé, belying the historically serious borrowed symbolism. Sparkling wine not in the Champagne method, but the Pét-Nat method. A casual, bubbly affair, but not the plonk you'd be forced to endure with industrially produced Cava and Prosecco. Crown cap, pop, and enjoy, but many times tastier than most sparkling wine found under cork and cage. Every little bit of this wine's presentation is inviting you to realize the one thing a winemaker cherishes above all else: that people find joy in what they are producing.
All The Waves' offerings are organically farmed, small-production bottles that are free of the 70-plus chemical additives currently allowed, without consumer disclosure, in the United States. Hand-selected and sourced by multiple James Beard Award-winners Rajat Parr and Billy Smith (formerly of Brooklyn's The Four Horsemen), these wines are presented via a first-of-its-kind experience that empowers consumers to personalize their choices like never before. (Think: Spotify for natural wines.)
The Waves brings the world's most inspiring natural wines directly to your door. Use the code GALERIE20 to receive $20 off plus an extra 20% off your first order at thewaves.wine
Next Post