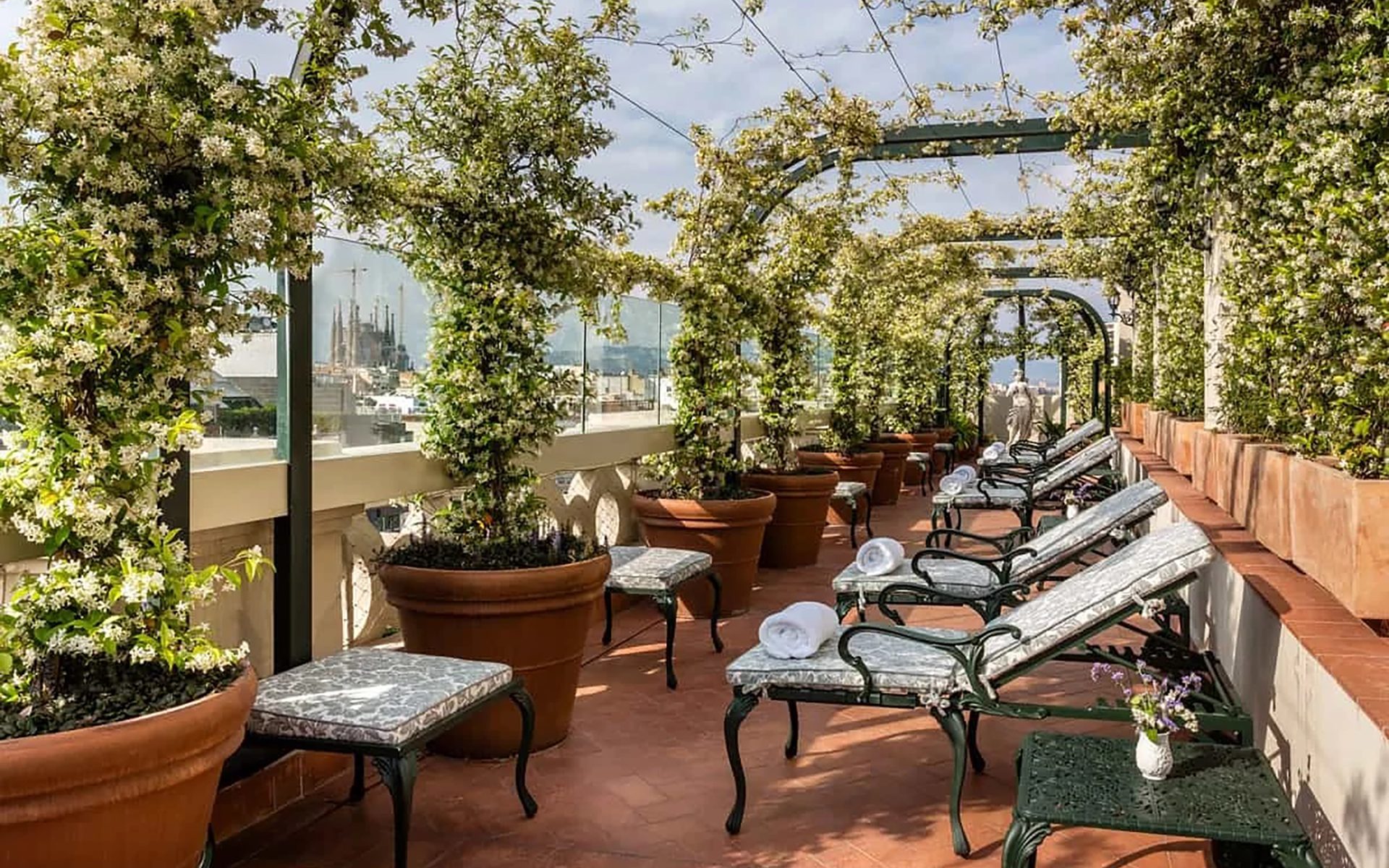 Hotel of the Week: El Palace in Barcelona Is Having a Renaissance
The seaside Catalan city's former Ritz is hosting seasonal pop-ups, a buzzing new restaurant, and now includes a collection of coveted artist suites
There are few cities in the world that rival Barcelona's bounty of renowned architecture, design, art, style, and gastronomy. Today, the historic, 120-room El Palace hotel—which opened in 1919 as the Ritz of Barcelona and the city's first five-star hotel—celebrates those cultural cornerstones through its creative pop-ups and artistic partnerships, all of which are breathing fresh energy into this age-old institution.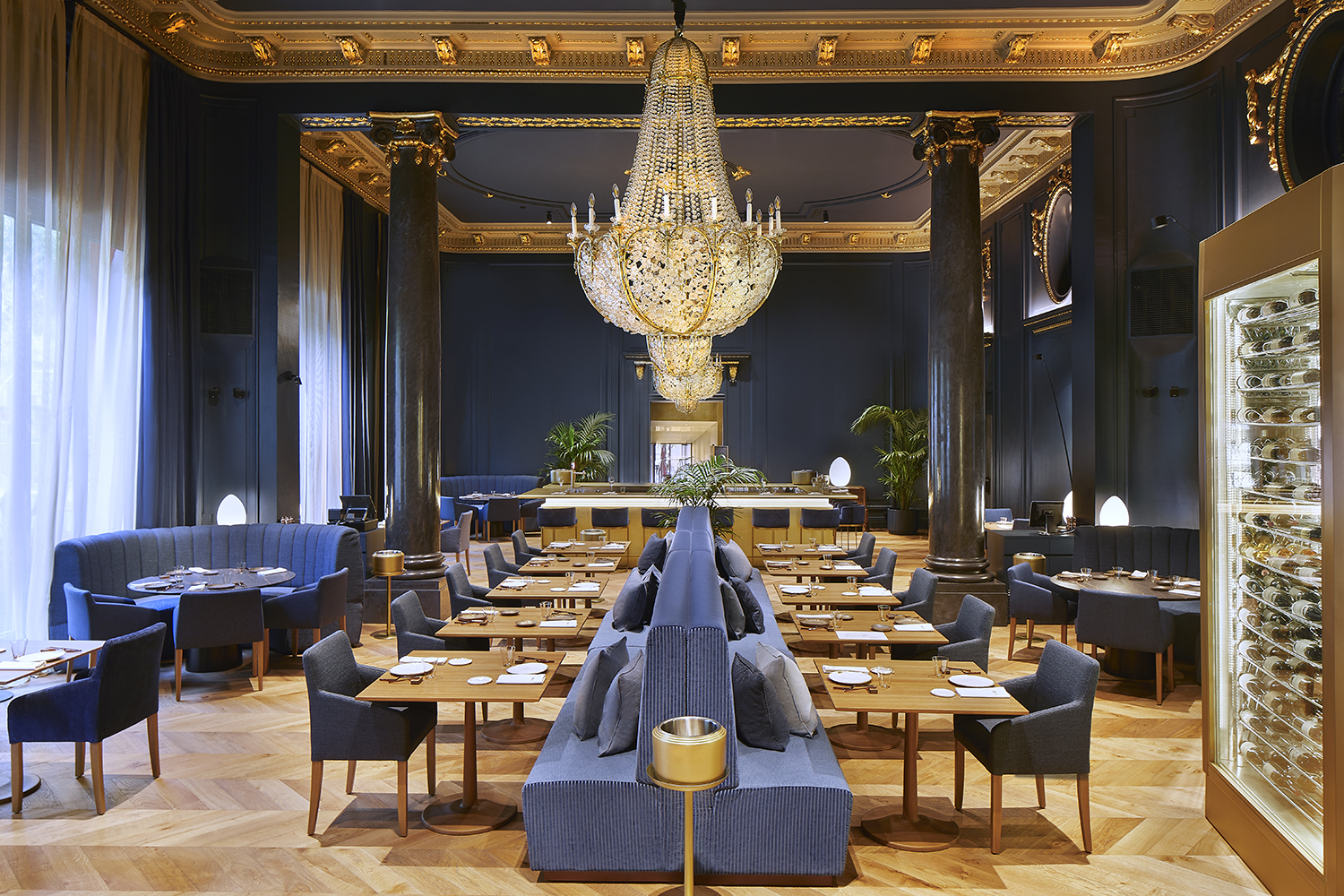 This summer, the hotel introduced L'Arròs, an exclusive seasonal restaurant in the rooftop garden that transports guests to languid meals on the Empordà coast. Now through the end of September, locals and visitors can feast on a delectable menu of grilled peach salads, acorn-fed Iberian ham croquettes, and a medley of savory paellas prepared by executive chef Jesús Caballero.
This season also brought a retrospective exhibition with Barcelona's most prestigious multi-label luxury fashion store, which marks its 180th anniversary this year. "Santa Eulalia, 180 Years of Fashion," features a collection of exquisite haute couture dresses and vintage posters, while also celebrating the two brands' longstanding relationship. The show is free, open to the public, and on view through November 17.
These seasonal pop-ups are just the latest in the hotel's efforts to breathe new energy into the property, which for more than a century has been a haven for the local community and a home-away-from-home for artists, movie stars, musicians, and royalty passing through. Located just blocks from the bustling Passeig de Gràcia boulevard, El Palace recently introduced a collection of six Artist Suites dedicated to some of its most distinguished patrons, including Salvador Dalí, Josephine Baker, Joan Miró, and Ronnie Wood from the Rolling Stones. The legendary guitarist furnished his Art Deco suite with roughly 50 reproductions of his original art and a rare Jukebox Wurlitzer 1900 stocked with his favorite songs.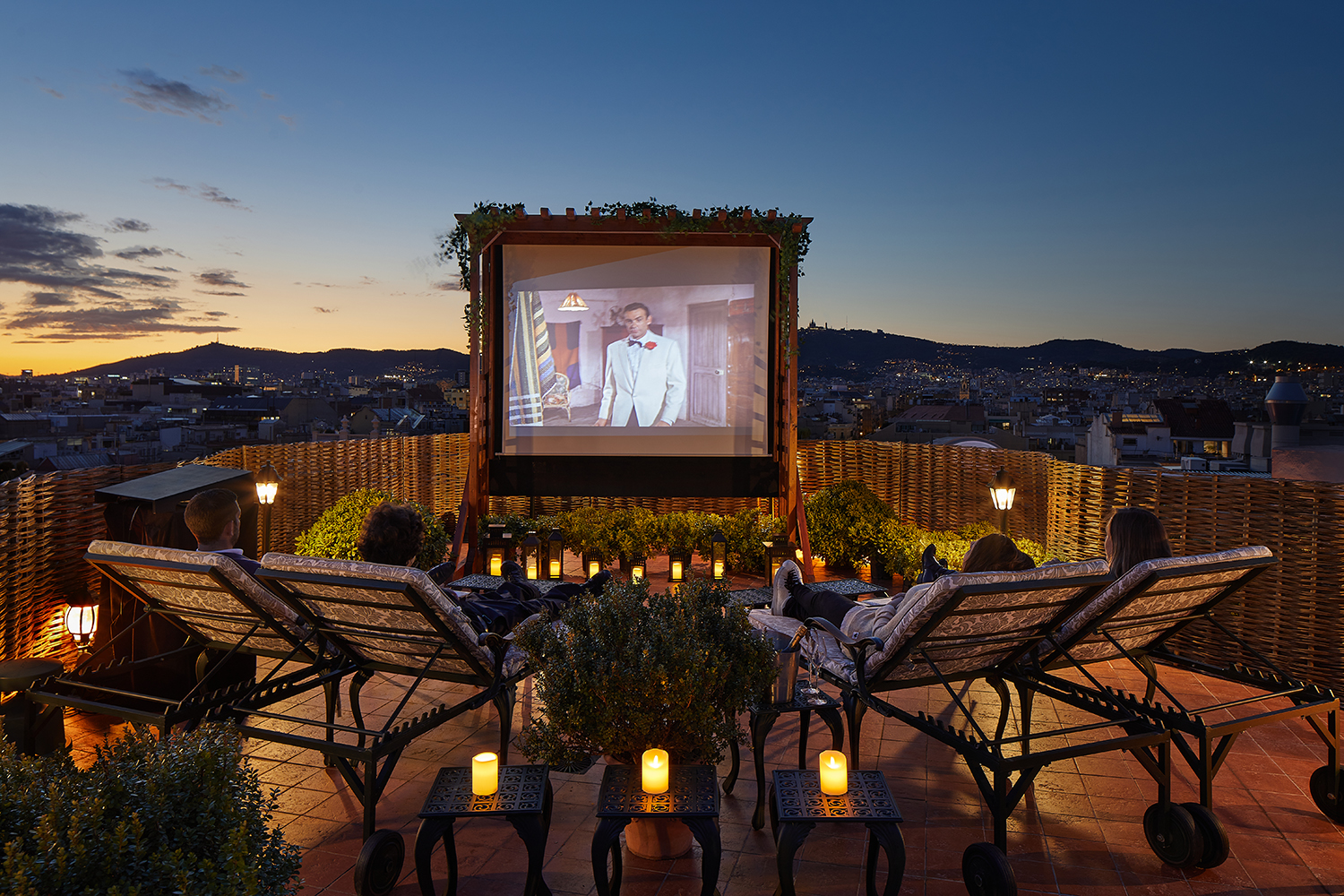 Back on El Palace's rooftop, guests will enjoy some of Barcelona's best panoramic views, along with a popular open-air cinema experience and a lively bar. Come winter, the latter transforms into an Alpine retreat serving raclette and fondue. Downstairs, the opulent  Great Hall remains the beating heart of the hotel, hosting an elegant afternoon tea, along with an ever-changing lineup of live music and art installations.
Meanwhile, the renowned Spanish Chef Rafa Zafra, formerly of El Bulli, celebrates the sea at his new restaurant, Amar, where guests like Barack Obama, Bruce Springsteen, and Steven Spielberg have dined in recent months. The lapis lazuli and gold ballroom lives up to the hotel's palatial name, while the caviar dishes and Catalan cuisine tantalize all the senses. End the night with libations and live music in the basement-level Bluesman Cocktail Bar and Cigar Lounge, where a hidden disco ball keeps guests grooving until the wee hours of the morning.
See more photos below: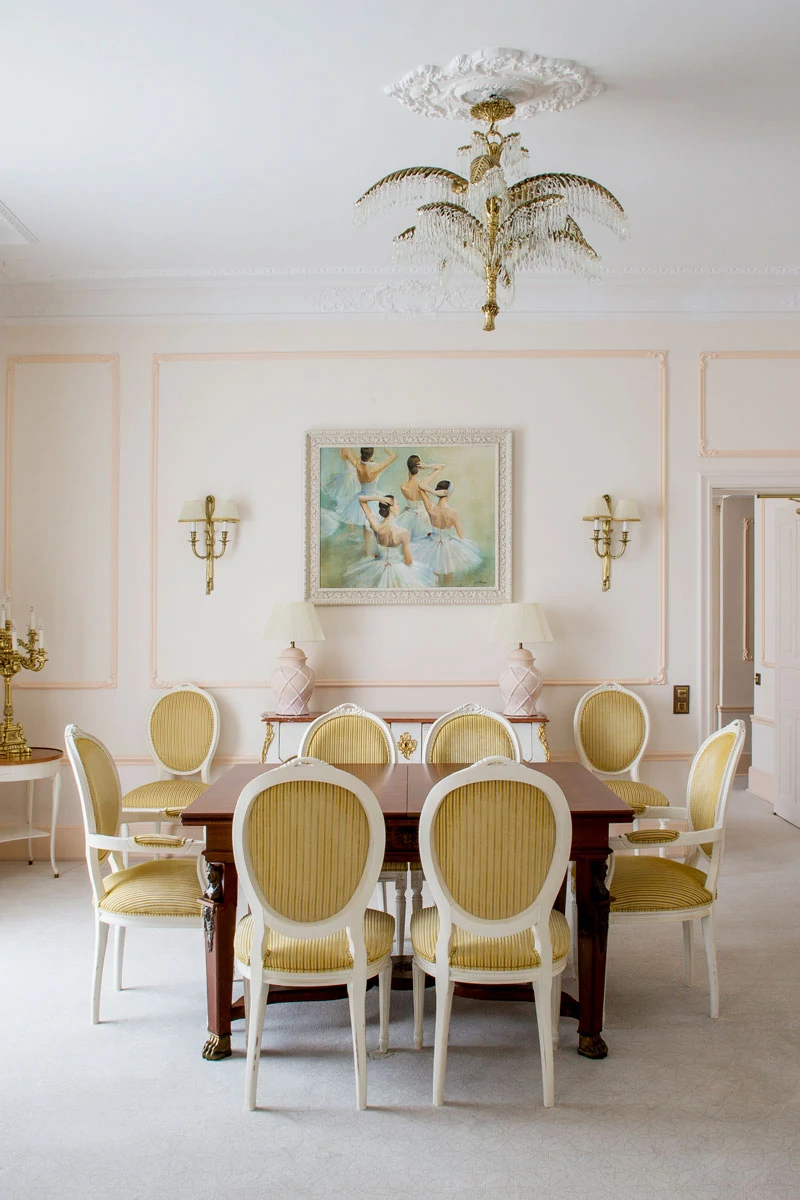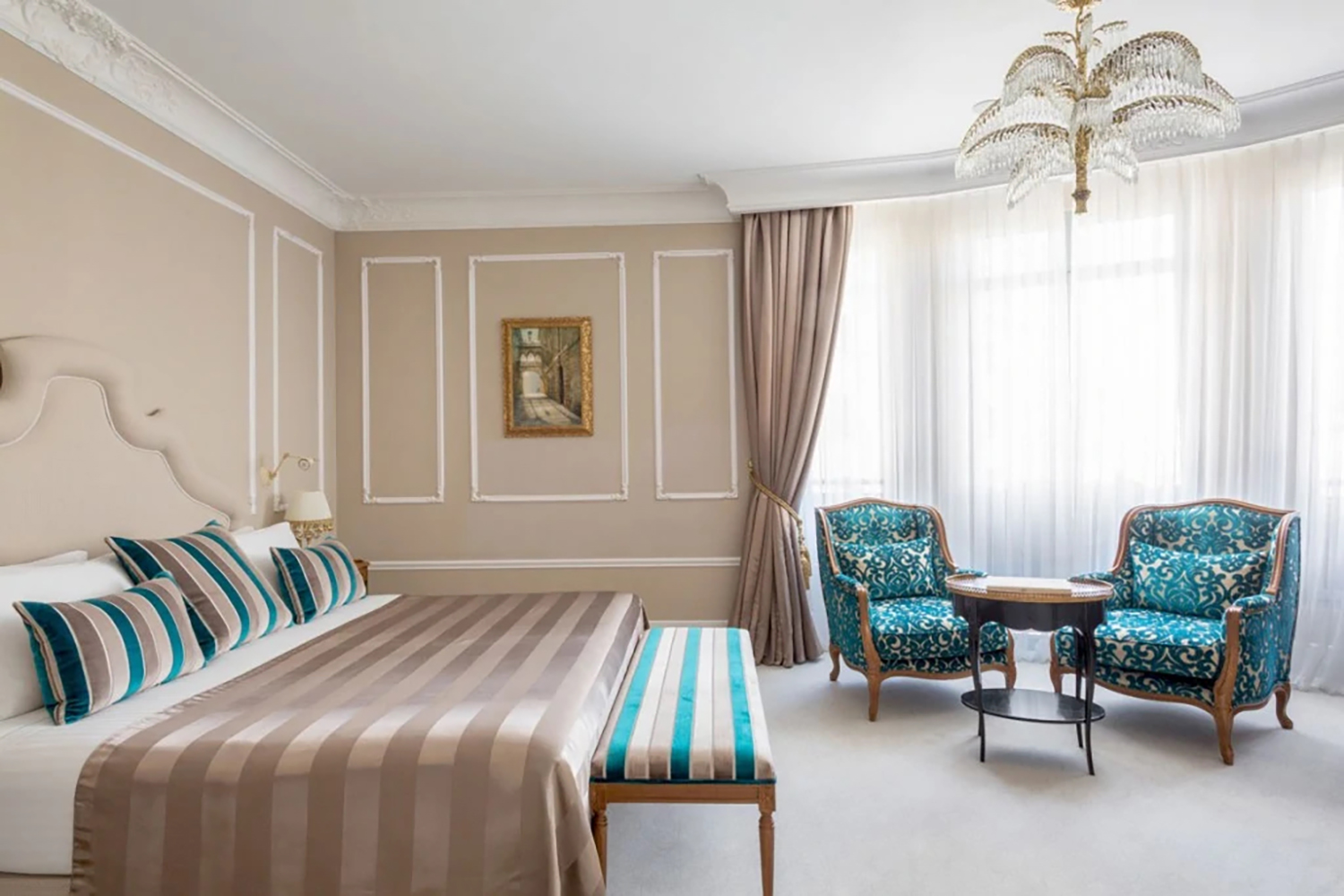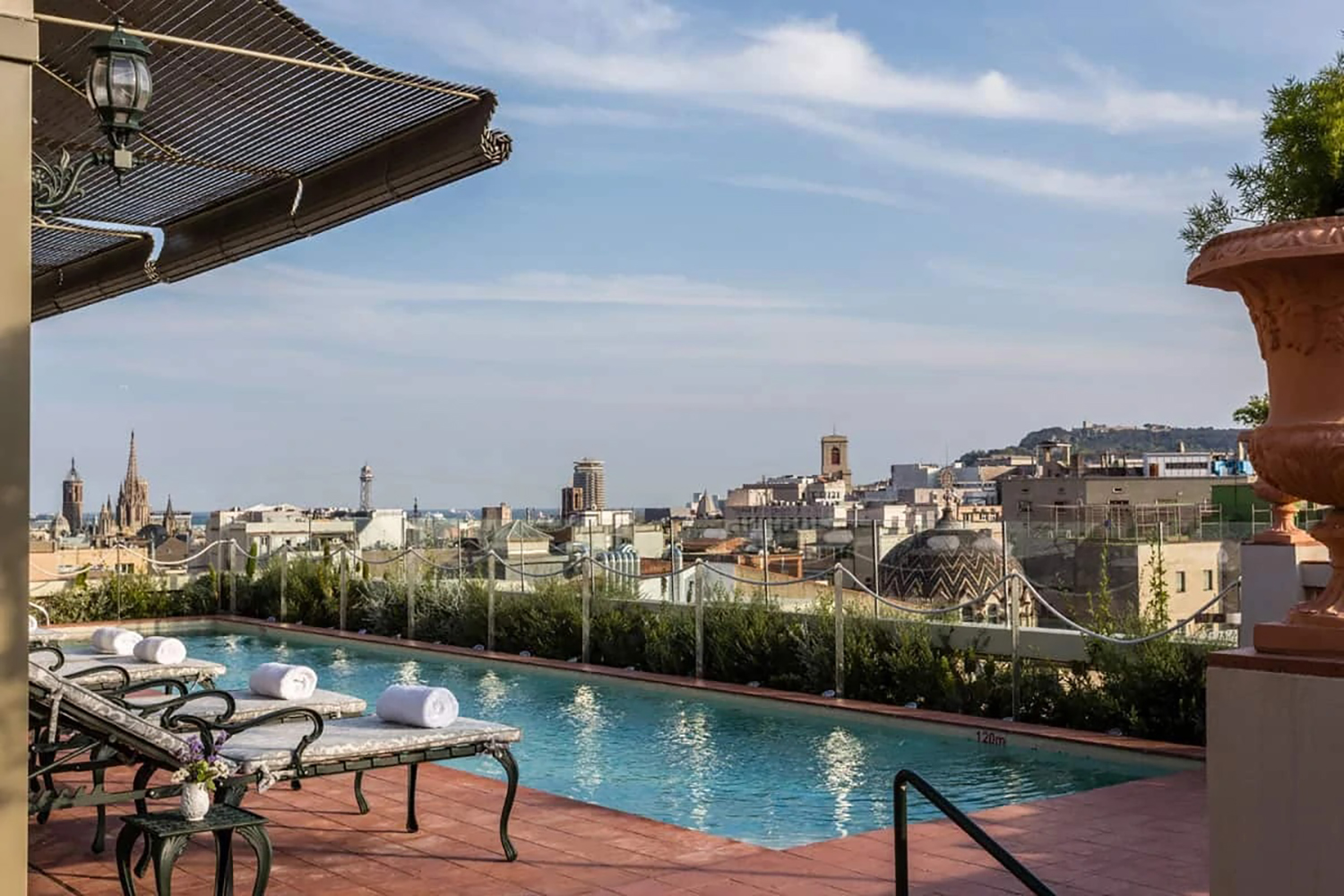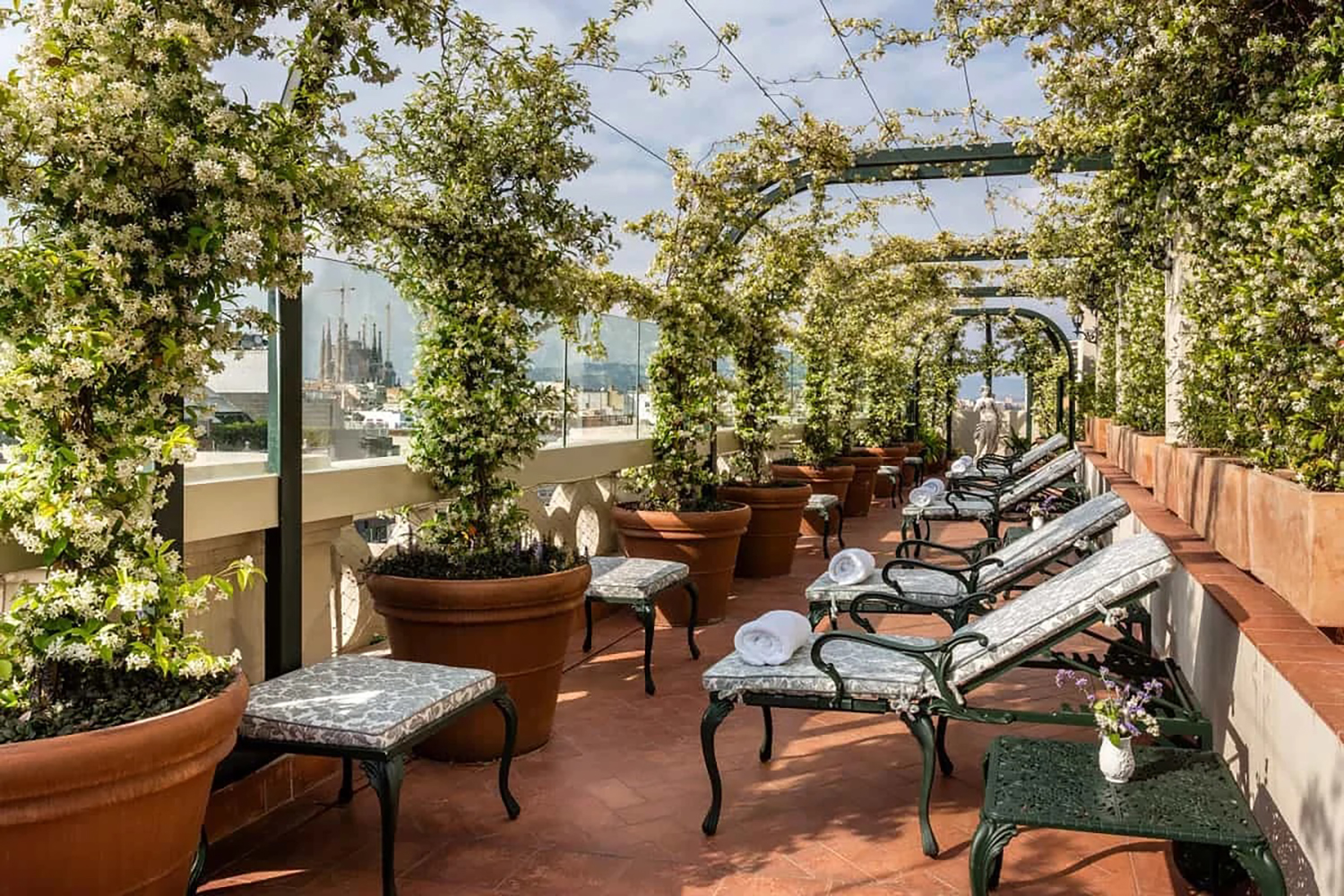 Next Post