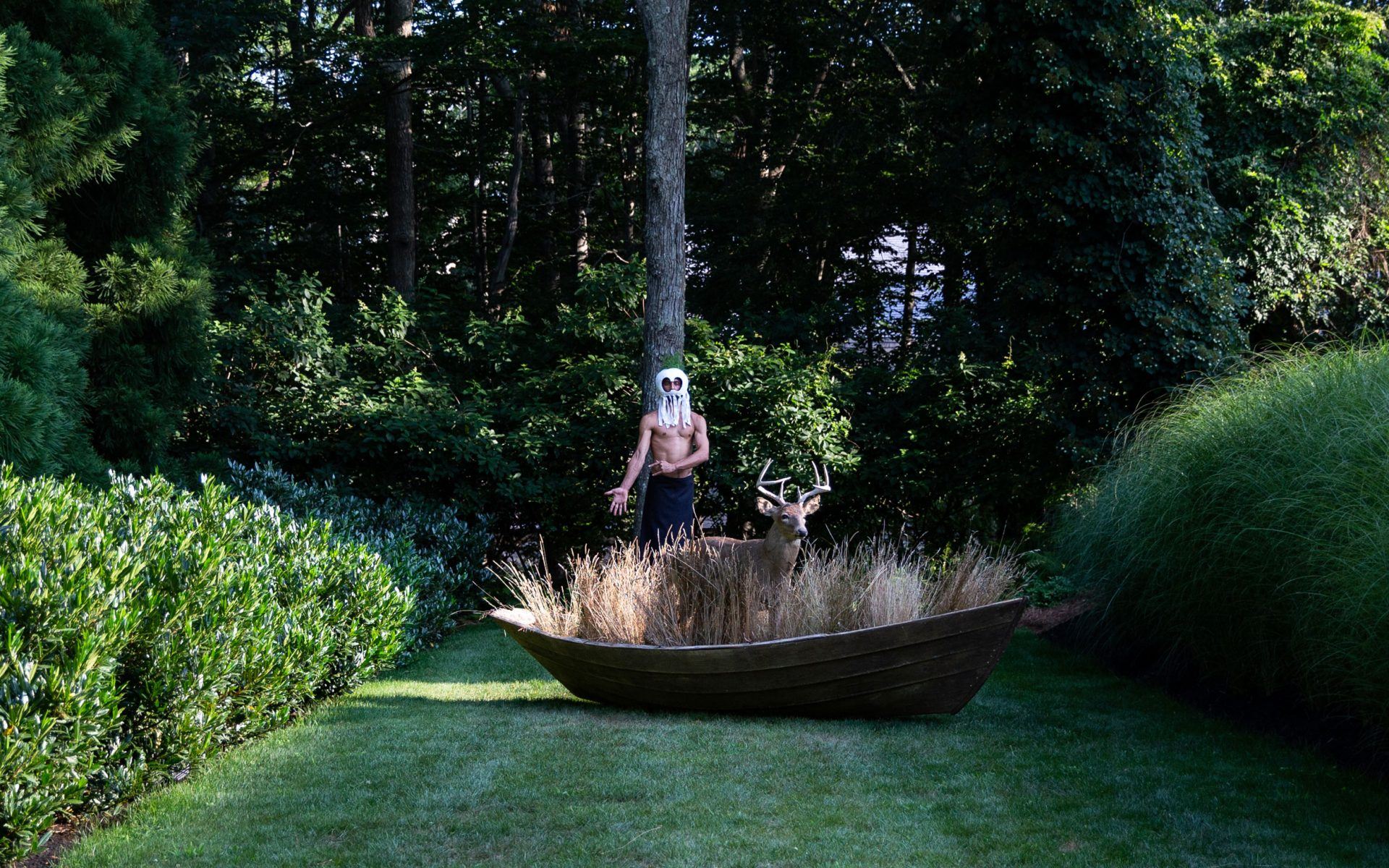 See Photos from the Watermill Center's Star-Studded Summer Benefit
Over 30 art installations and performance pieces were spread across the lush grounds of the Watermill Center
Visionary artist Robert Wilson's annual summer gala at the Watermill Center is known for its wildly avant-garde installations and performances that fuse art, design, architecture, fashion, and music. Tabula rasa, the latin term meaning "clean slate," inspired this year's edition, which entertained over a thousand well-heeled guests at the Long Island institution this past Saturday.
Presented by Van Cleef & Arpels and Wilson, the center's founder-artistic director, the fête honored philanthropist and supporter Katharine Rayner along with artist Carrie Mae Weems. Just a few of the notable guests in attendance were Isabella Rossellini, Eric Shiner, Bill Powers, Leila Heller, Maja Hoffmann, and Peter Marino.
Included in this year's spectacle were 33 artist installations and performances that created an immersive landscape for visitors to explore and interact with throughout the festivities. Works by Gillian Walsh, Humberto Diaz, the Daxophone Consort (Daniel Fishkin, Cleek Schrey, and Ron Shalom), and Liz Glynn dotted the center's lush ten-acre grounds.
Recommended: 8 Reasons You Need to Visit the Hamptons This Summer
Later in the evening guests entered the dinner tent to another performance by Bianca Casady of Coco Rosie and Ira Anufrieva before Raymond McGuire presented Rayner and Weems. A silent auction and live auction were also held that presented works by Anish Kapoor, Pope.L, Tomashi Jackson, Robert Longo, Sam Falls, and more. The after-party was deejayed by Kitty Cash, and by the end of the evening $1.7 million had been raised in funding for the Watermill Center's year-round Artist Residency and Education Programs.
Check out more images from the event below.
Recommended: Explore the Fascinating Art Barge Docked in the Hamptons
Next Post