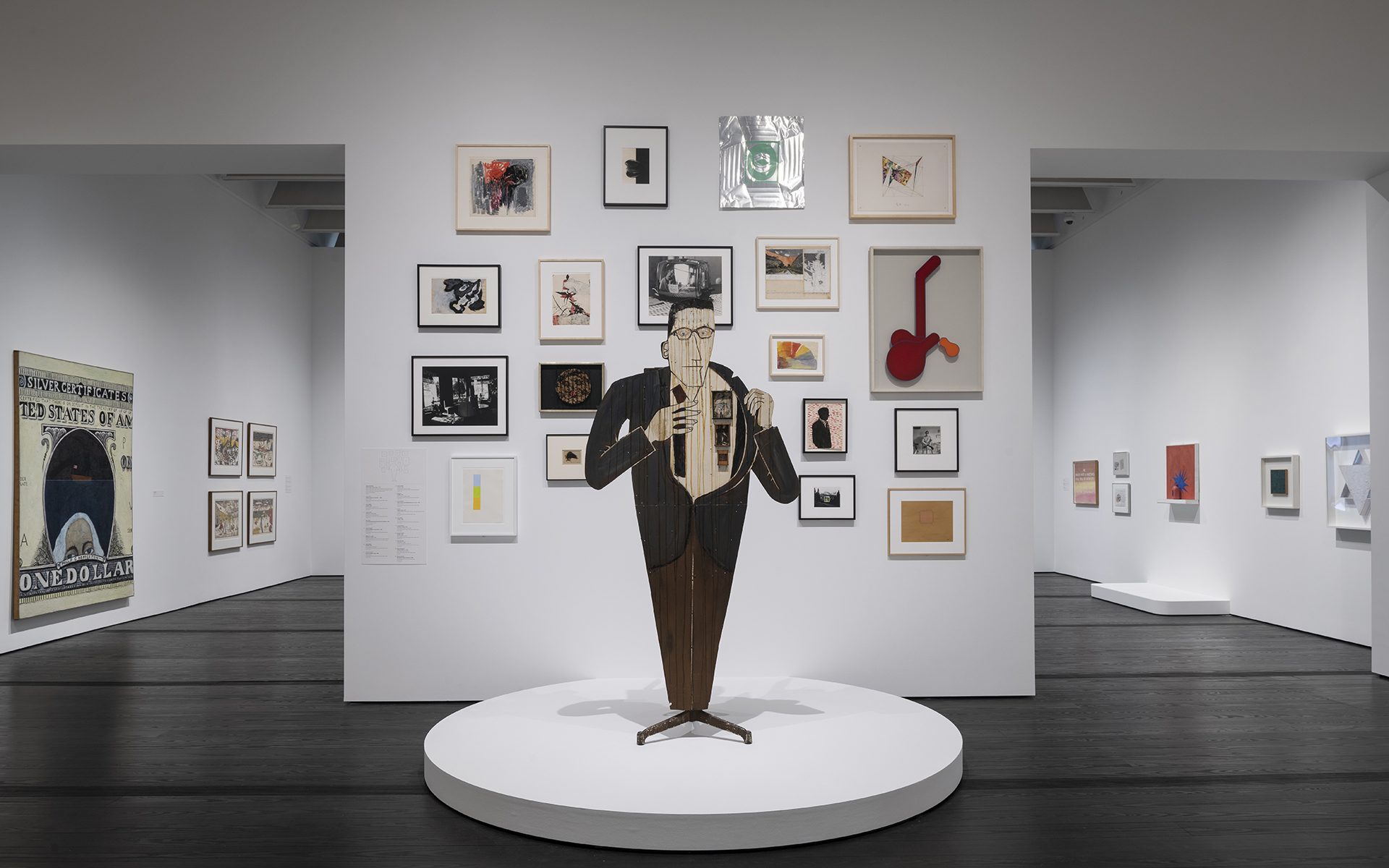 Why the Menil Collection's Walter Hopps Exhibition Is an Important Must-See
On view through August 13, the presentation traces the trajectory of his groundbreaking career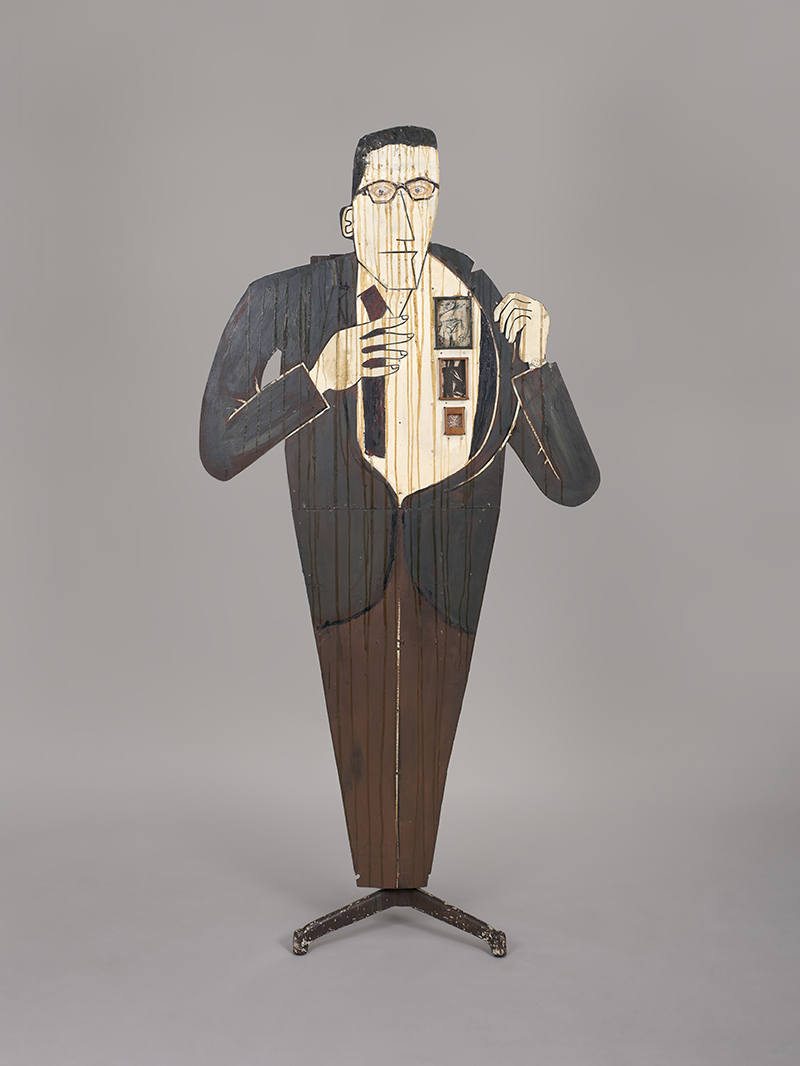 Perhaps no American curator, gallerist, and museum director has a career trajectory more cinematic, more enigmatic, than Walter Hopps. The New York Times once called him "the most gifted museum man on the West Coast (and in the field of contemporary art, possibly in the nation)" while the Washington Post pegged him as "a gonzo museum director—elusive, unpredictable, outlandish in his range, jagged in his vision, heedless of rules."
Before he passed away in 2005, Hopps, by his own reckoning, had curated some 250 exhibitions—among them major surveys or retrospectives for Joseph Cornell, Kurt Schwitters, Marcel Duchamp, Edward Kienholz, Emerson Woelffer, and others—in his five-decade career. He worked with Abstract Expressionists, collage artists, Pop Artists, and minimalists at the pioneering Ferus Gallery in West Hollywood, which he started with Kienholz in 1957, and gave a leg up to punk-inspired Houston artists like Mark Flood and Wes Hicks when he was the founding director of the Menil Collection in Houston.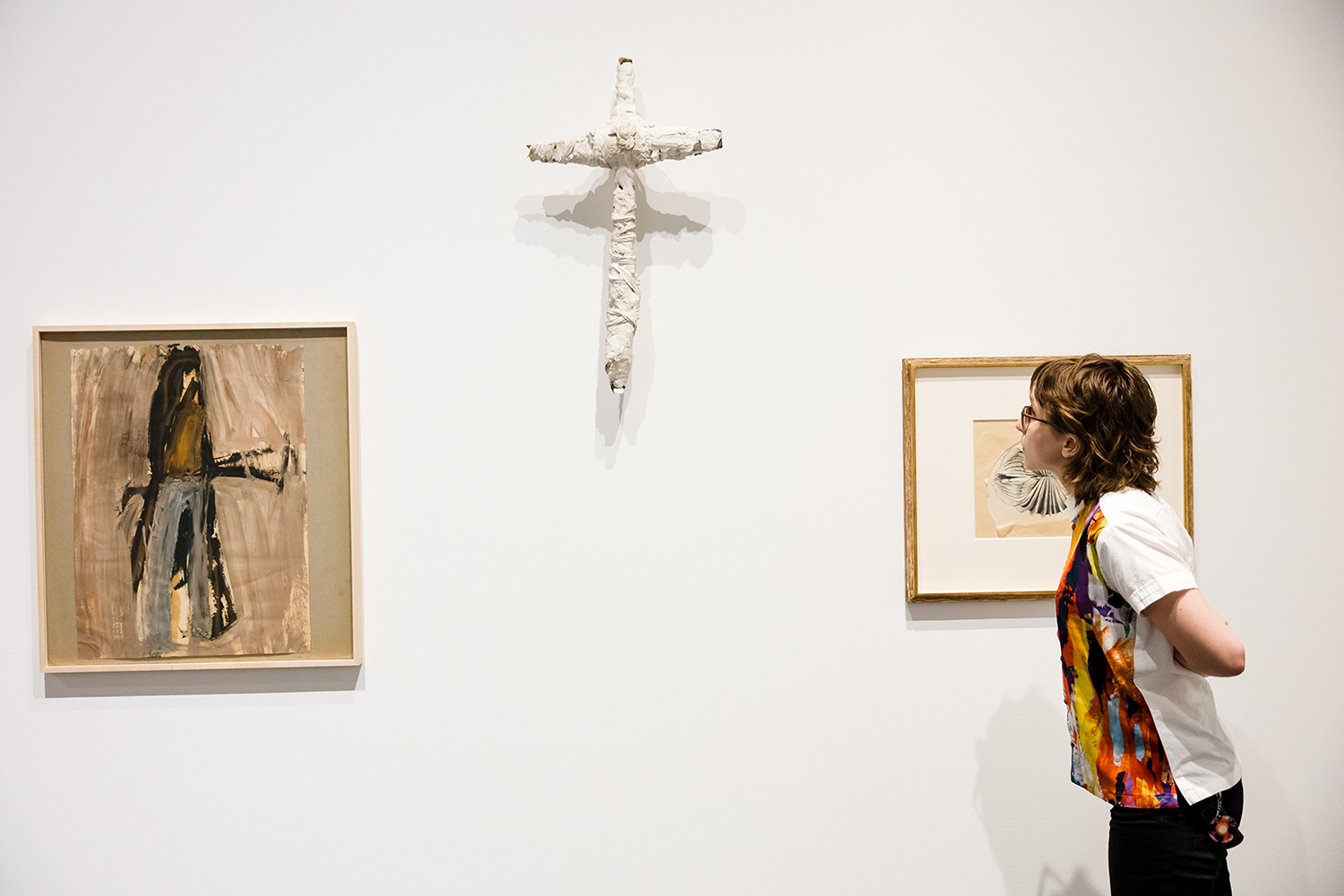 Currently on view at the Menil Collection is The Curatorial Imagination of Walter Hopps, which features more than 130 artworks by 70 artists, many of which are among some 600 promised gifts to the museum from the Estate of Walter Hopps and his widow, the artist and curator Caroline Huber.
Many of the works—including Kienholz's sculptural portrait of the curator hewn from paint and resin on wood, printed color reproductions, ink on paper, vertebrae, telephone parts, candy, dental molds, metal, pencil, and leather—are among some 600 promised gifts to the museum from the Estate of Walter Hopps and his widow, the artist and curator Caroline Huber. In addition to emphasizing Hopps' distinctive curatorial approach, the exhibition curator, Clare Elliott, also produced the book Artists We've Known: Selected Works From the Walter Hopps and Caroline Huber Collection. Combined with the show, the book offers some great insights into how Hopps worked with artists including the ones he employed. "I learned so much from that guy it never stopped. And yet he could be extremely difficult, but I'm pretty difficult too," says Flood, who worked for Hopps at the Menil and other institutions making models for exhibitions.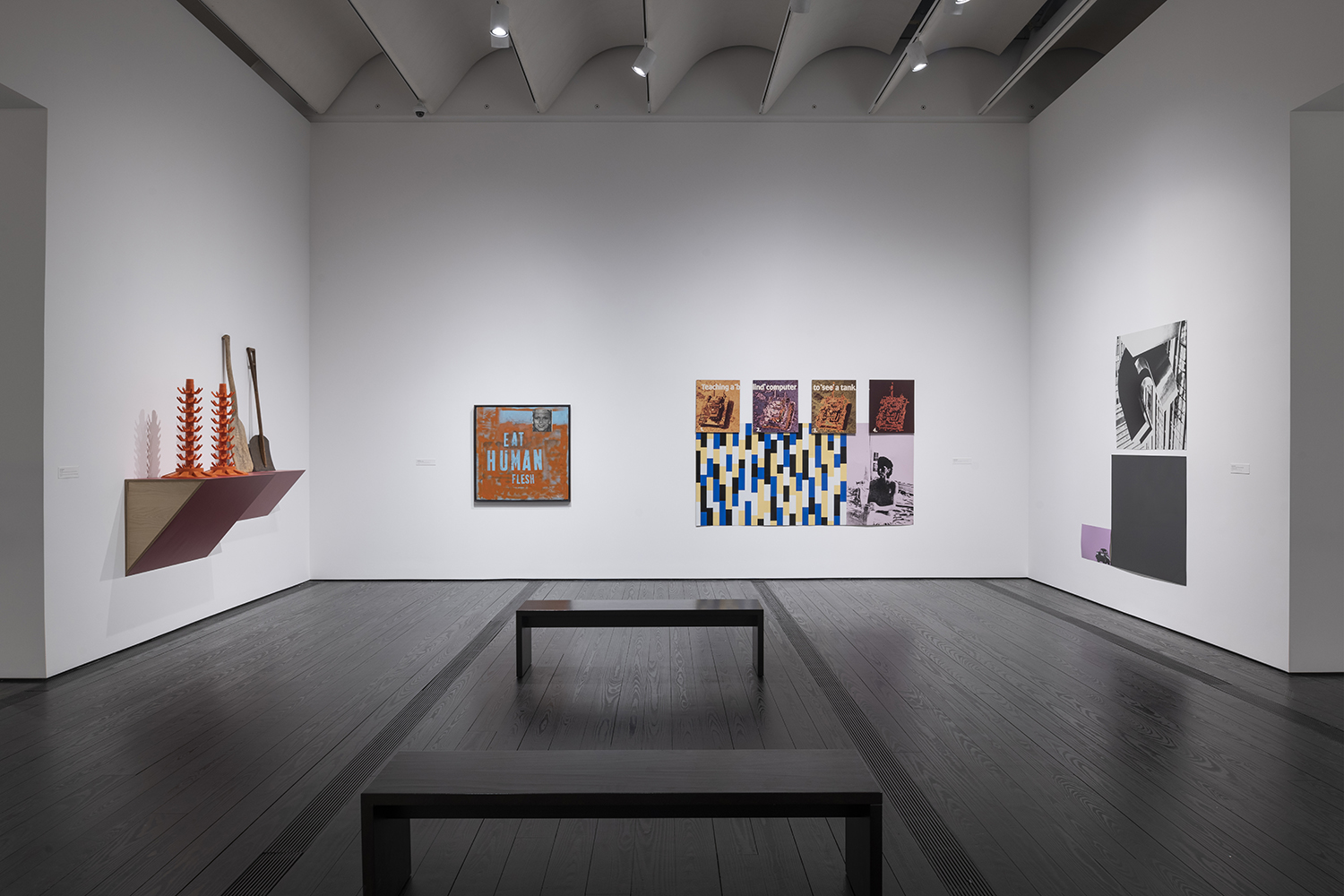 "Mark made those models for a long time until he really wanted to go out on his own and just devote himself full-time to making art," says Huber, who did two shows with Flood, including one of his Billboard Alterations at DiverseWorks, where she was the director. Huber and Hopps collected a number of Flood's works which they are donating, including one of his "Idols" paintings, Eat Human Flesh, which featured a spray stenciled painting of the titular command beneath a black-and-white Xerox of Cheryl Ladd. They'd wanted to buy a later version of the painting which was seized in a drug raid at the home of one of Flood's then bandmates, but it was never recovered. Flood called the event "a decisive moment in Houston's art history."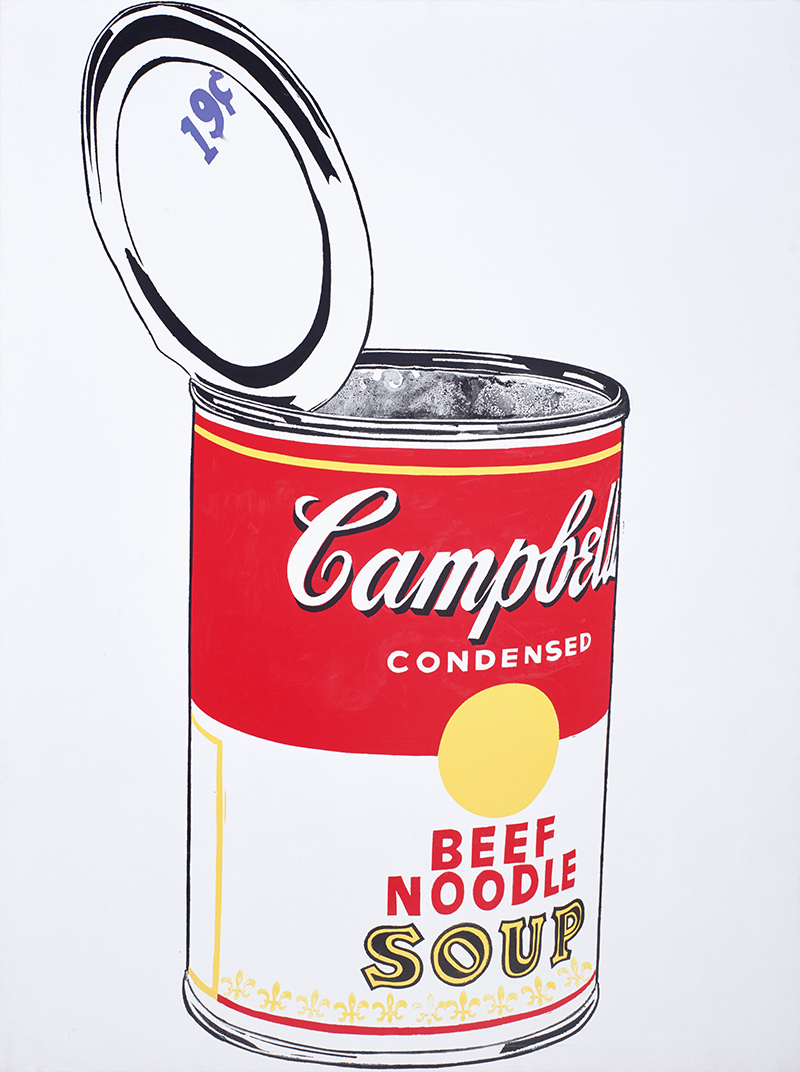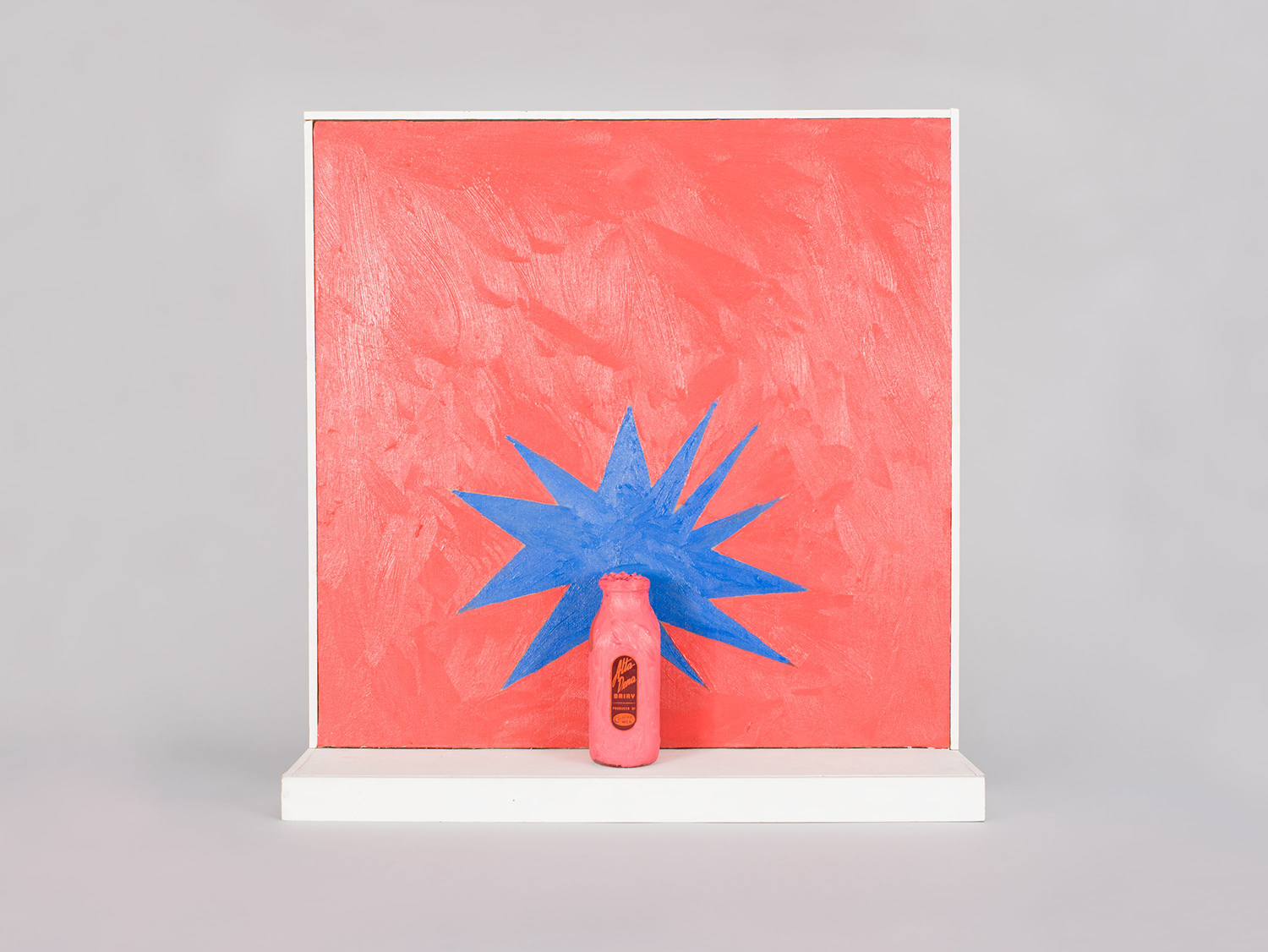 Hopps seemed to gravitate—and contribute to—decisive moments in art history, from Houston, to Los Angeles, San Francisco, Washington, DC, and Venice (Beach and Italy). In 1963, he and his first wife, Shirley Nielsen, who were married at the Watts Towers with Simon Rodia in attendance, bought the former Rose Tree Tea House and made it a homestead for artists like Bruce Nauman, Jason Rhoades, and Joe Goode, who worked with Hopps as an art handler at the Pasadena Art Museum when Hopps was the director, in the early 1960s. Goode's Milk Bottle Paintings, which appear in the Menil show and on the cover of Elliott's book, were featured on the cover of ArtForum in November 1962 and in the famous Hopps exhibition, New Painting of Common Objects, the first museum survey of American Pop Art, which also featured works by Ed Ruscha and Andy Warhol.
"I think Walter's genius was his openness"

Clare Elliott
Hopps got his first real arts education on an Eagle Rock High School trip to the legendary home of Walter and Louise Arensberg, who owned three versions of Duchamp's Nude Descending a Staircase—Hopps went on to organize the first museum retrospective for Duchamp at Pasadena, where the two famously played chess at the opening, which was notably followed by the curator's then girlfriend Eve Babitz, who was photographed in the nude by Julian Wasser, facing off against Duchamp—amongst other works by Magritte, Rousseau, Picasso, Brancusi, and Mondrian. "Once I had visited the Arensbergs' house, that was it," Hopps recalled in The Dream Colony, his must-read memoir, written with Deborah Treisman and Anne Doran.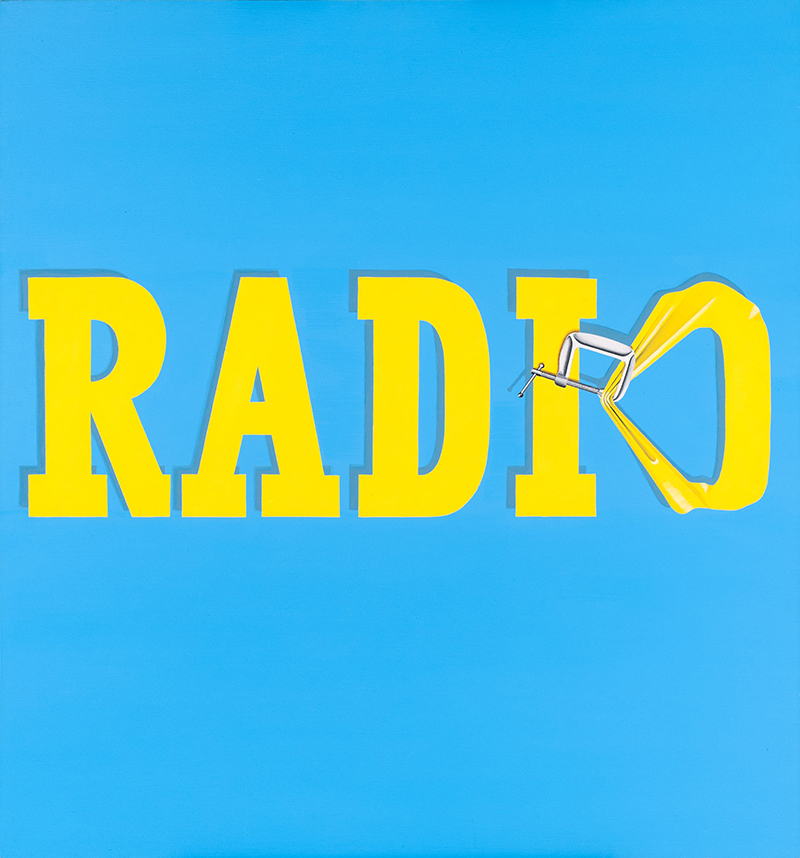 Over the course of his seminal career, Hopps served as commissioner to the 1965 São Paolo Biennial during his tenure at Pasadena, then became the director of the Corcoran Gallery of Art, and curated the American Pavilion at the 1972 Venice Biennale, which included works by Ron Davis, Diane Arbus, Sam Gilliam, and Keith Sonnier. Two years later he became curator of 20th century painting and sculpture at the National Collection of Fine Arts, in Washington D.C., where he met Huber, first at a gallery and then when he was working on a Rauschenberg retrospective at the Smithsonian for the U.S. bicentennial. "One of the combines, Minutiae, which is extremely fragile, had been on loan to Merce Cunningham for his dancers to move around. PBS was filming this dance and he wanted it back but it had become too fragile," recalls Huber. "So in typical Walter fashion, he came up with a solution to the impasse between Merce and Bob and that was to make a replica."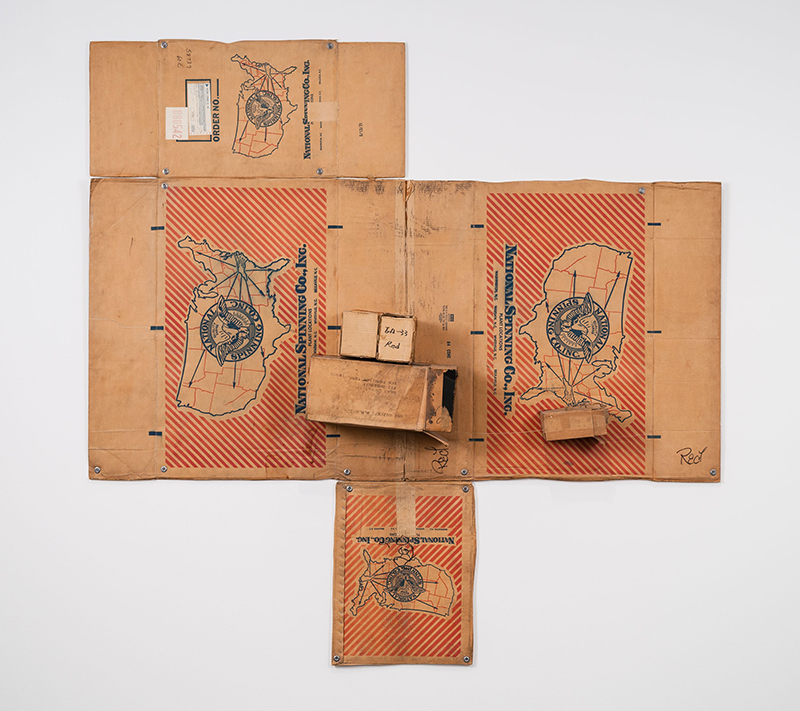 Huber was asked to join the team that worked all through the night, sourcing fabrics from a shop across the street and screenprinting parts in the basement, so the performance could be filmed for PBS the next day. "We both worked in art and most of our friends were artists, so it was very organic," she says of her eventual union with Hopps.
Hopps had already been working on exhibitions with Dominique de Menil, the Texas-based art collector, philanthropist and heiress to the Schlumberger oil-equipment fortune, before plans were in place to build a modernist collection-focused museum in Houston with the help of Renzo Piano.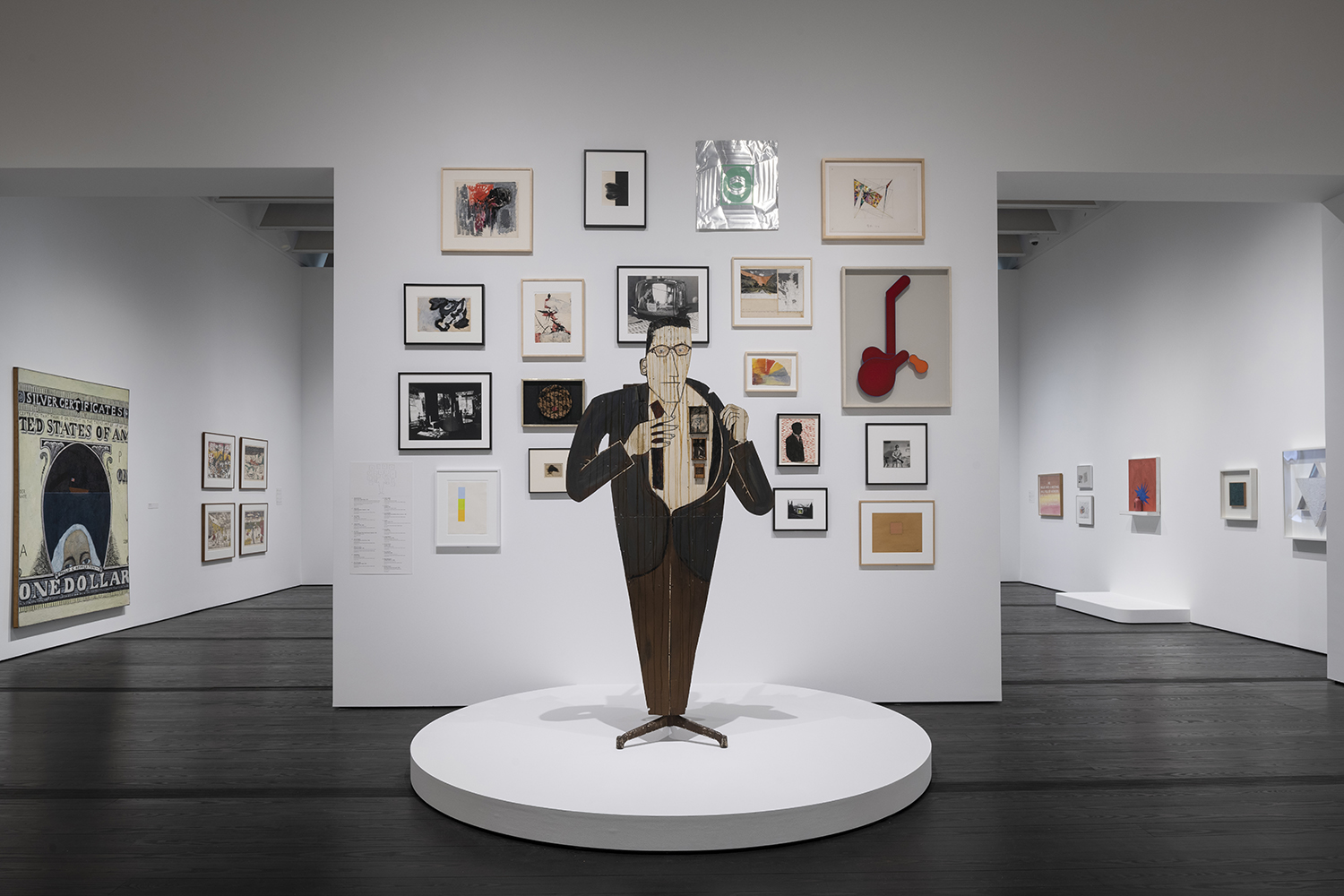 "I think Walter's genius was his openness, that's the big takeaway I've always had," says exhibition curator Clare Elliott, who wanted to trace the arc of his curatorial career, from a 1953 multimedia cross by Jay DeFeo that inspired the formal aspects of her monumental painting, The Rose, to a 2008 Field Study abstraction by Terrell James that Hopps intended to use for an unrealized curatorial project. "When you start laying the show out you see all these drastic changes in artistic styles and you realize Walter could appreciate a really wide variety of approaches. He could keep space for artists at all levels and phases in their career, identifying things people wouldn't appreciate for years. He was always looking for new things. I don't know how he did it; if I did, I'd do it myself."
"The Curatorial Imagination of Walter Hopps" is on view at the Menil Collection in Houston through August 13. 
Next Post