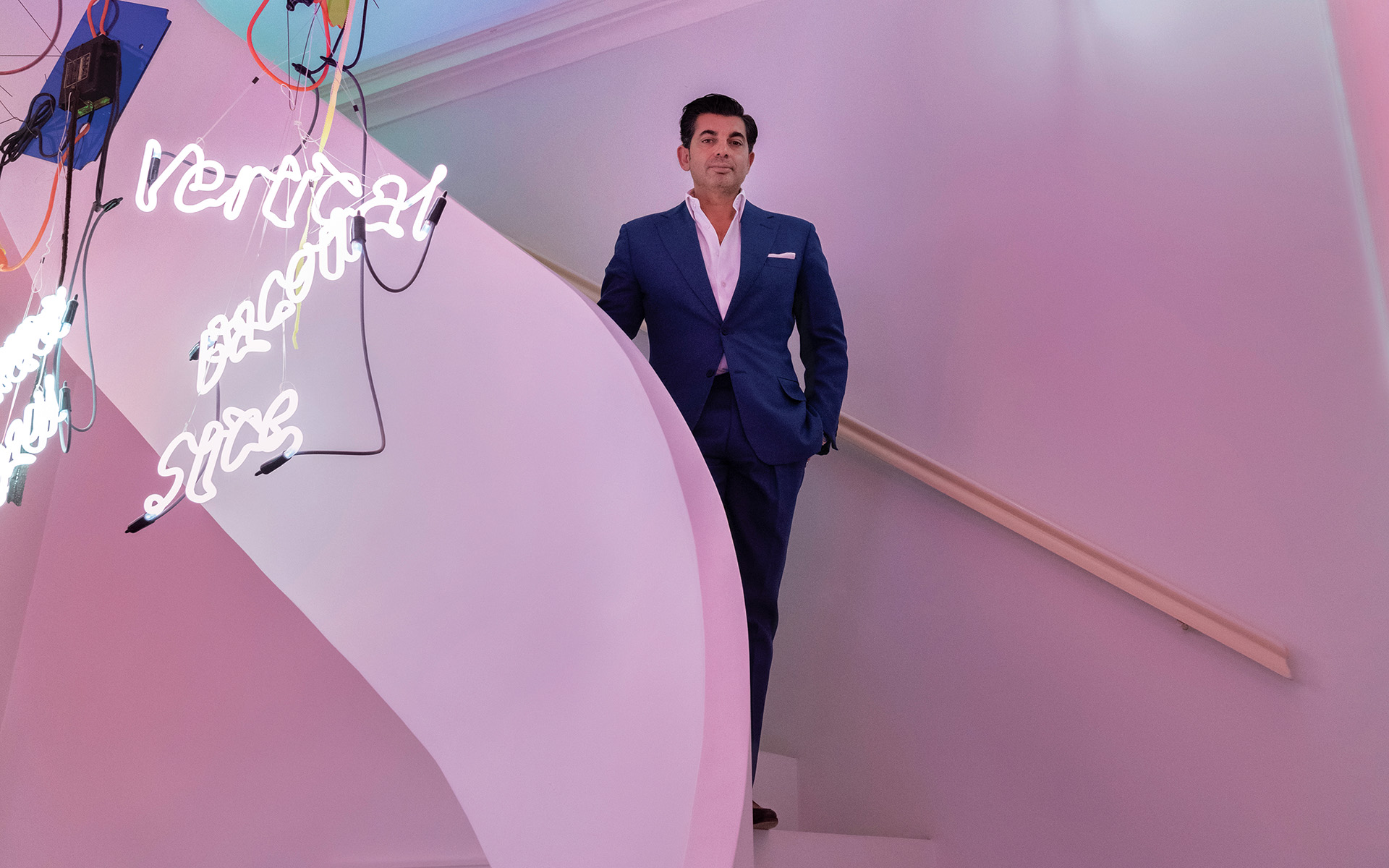 Francis Sultana Opens Up About His Jason Rhoades Installation in Malta
An expressive work by the late artist makes an unforgettable impact in a home the designer shares with gallerist David Gill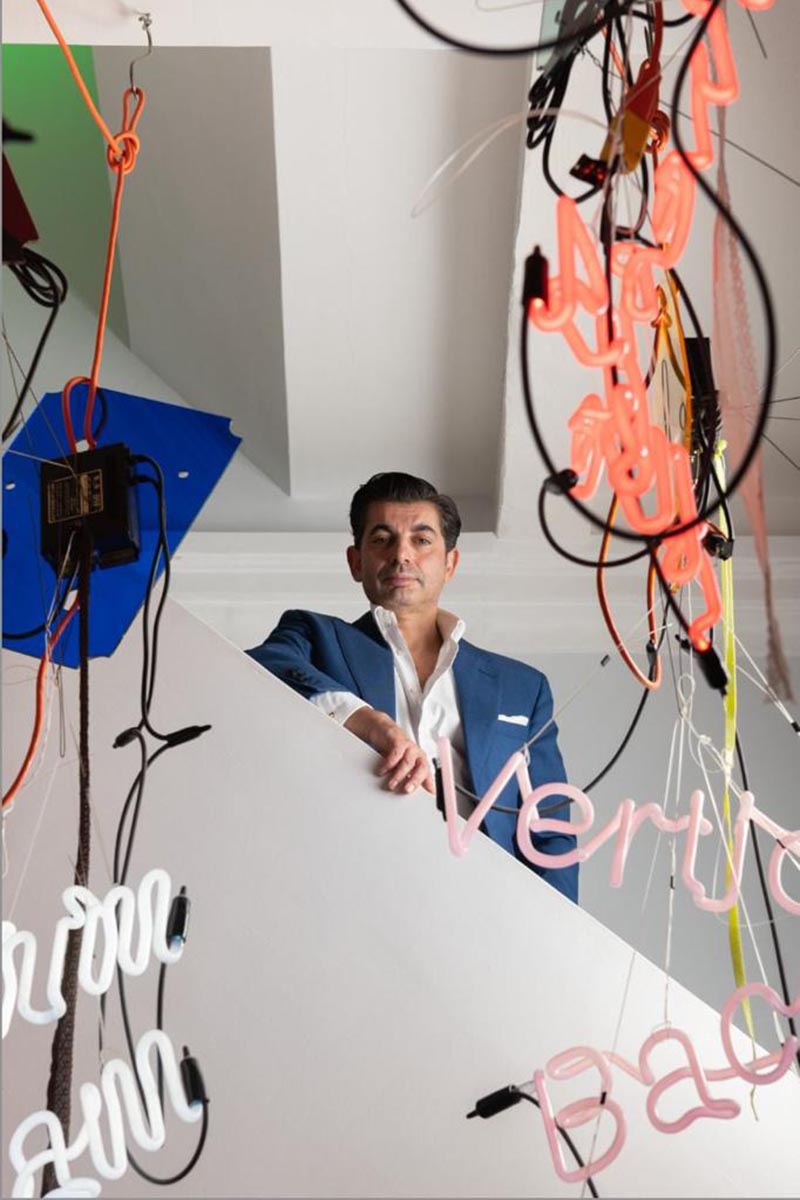 There's something about Jason Rhoades's My Madinah, in Pursuit of My Ermitage… that really spoke to David and me. It's a very provocative work, but that's also what we like about it. There's great energy because it works with light and neon, and even has a bit of Pop. 
Since we didn't have a room big enough to walk through the words, we decided the double-height space in the stairwell of our home in Valletta, Malta, might be the only place we could display it. We spoke to Jason's foundation, and at first they were not really overjoyed with our proposal. But they came over from Philadelphia and created this two-floor installation, where you immerse yourself when you go up and down the stairs. 
When we had the first guests coming to the house, the Maltese were in a state of shock, thinking, What is this—cables, bits of laces hanging down? Then after dinner and a few drinks, you saw them light up and start to understand how contemporary art can engage and provoke conversation. And Jason's work always does that—in the most complex of ways.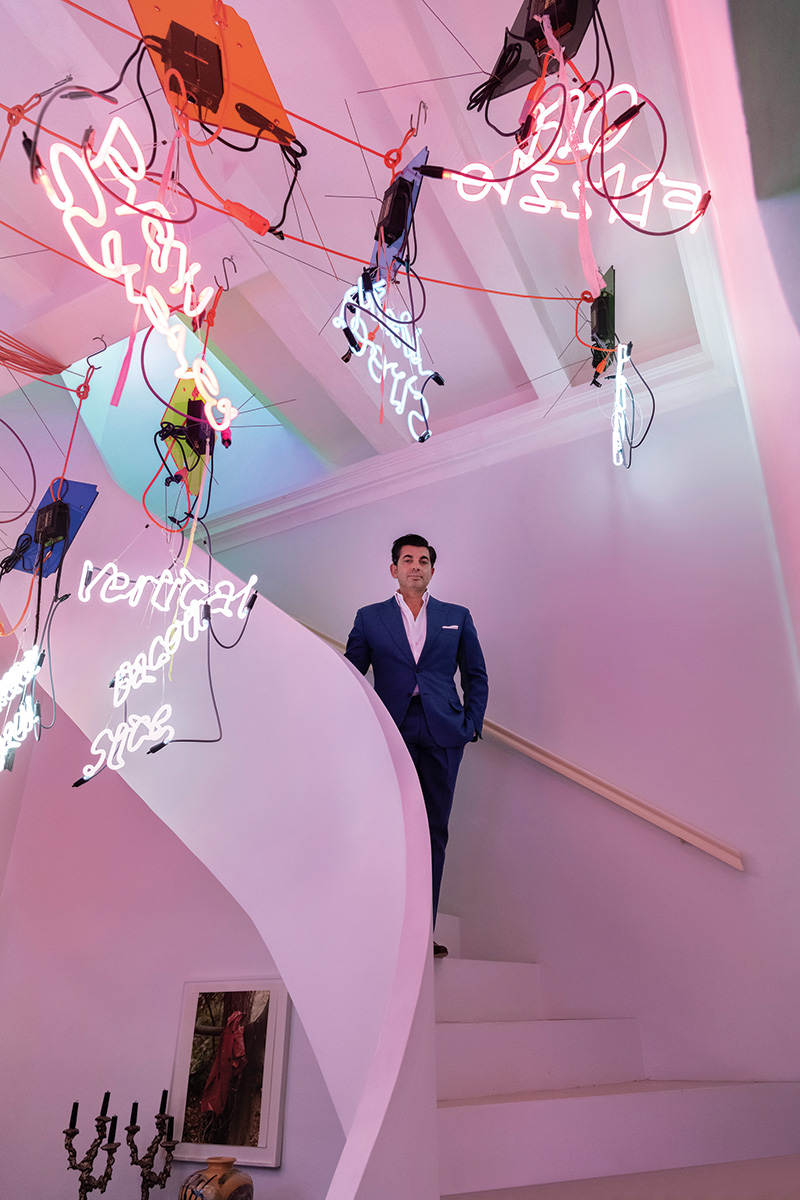 A version of this article first appeared in print in our 2022 Winter Issue in the section "In Focus." Subscribe to the magazine.
Next Post