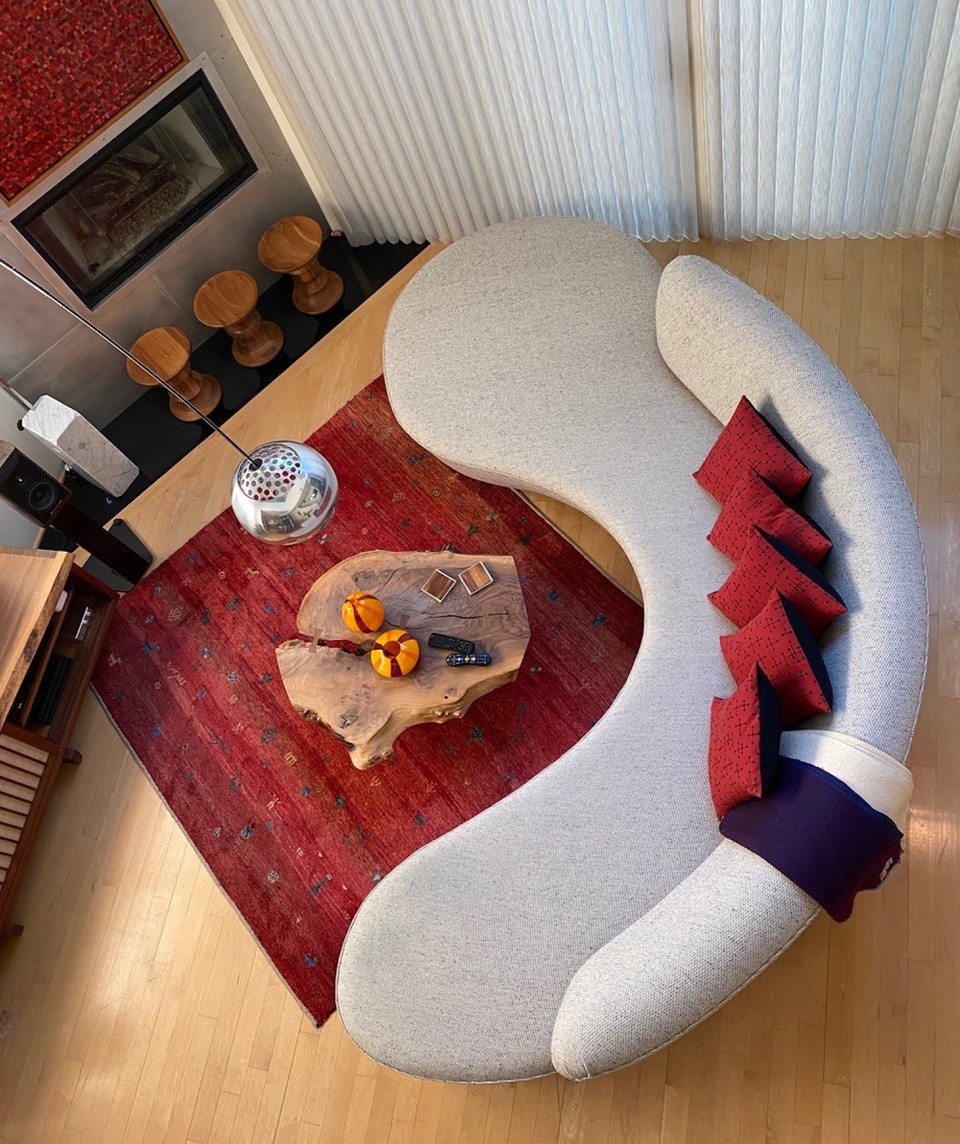 In the pantheon of great American furniture designers, few are as revered as Vladimir Kagan, the German-born visionary who rose to prominence in the middle of the 20th century with his ultra-seductive biomorphic furnishings. Although he enjoyed a fruitful seven-decade-long career, Kagan is perhaps best known for his alluring Serpentine sofa, which made its debut in 1950 and has evolved into the ultimate design-world status symbol. In fact, when The New York Times published its obituary of Kagan in 2016, writer Jacob Bernstein christened the curved piece the designer's "best-known" creation and described it as something that "might be found if the Jetsons decided to relocate from Orbit City to the Trousdale Estates in Beverly Hills."
To understand why the popular sofa has amassed such global influence, it's crucial to go back to Kagan's Germanic roots. Born in 1927 in the famed Rhineland region, he moved to New York with his mother in order to reconnect with his father, Illi, a Bauhaus-style cabinetmaker and sculptor, when he was ten years old. After graduating with a degree in architecture from Columbia, Kagan went to work at his father's midtown Manhattan cabinetry shop, where he honed his woodworking and cabinetmaking skills.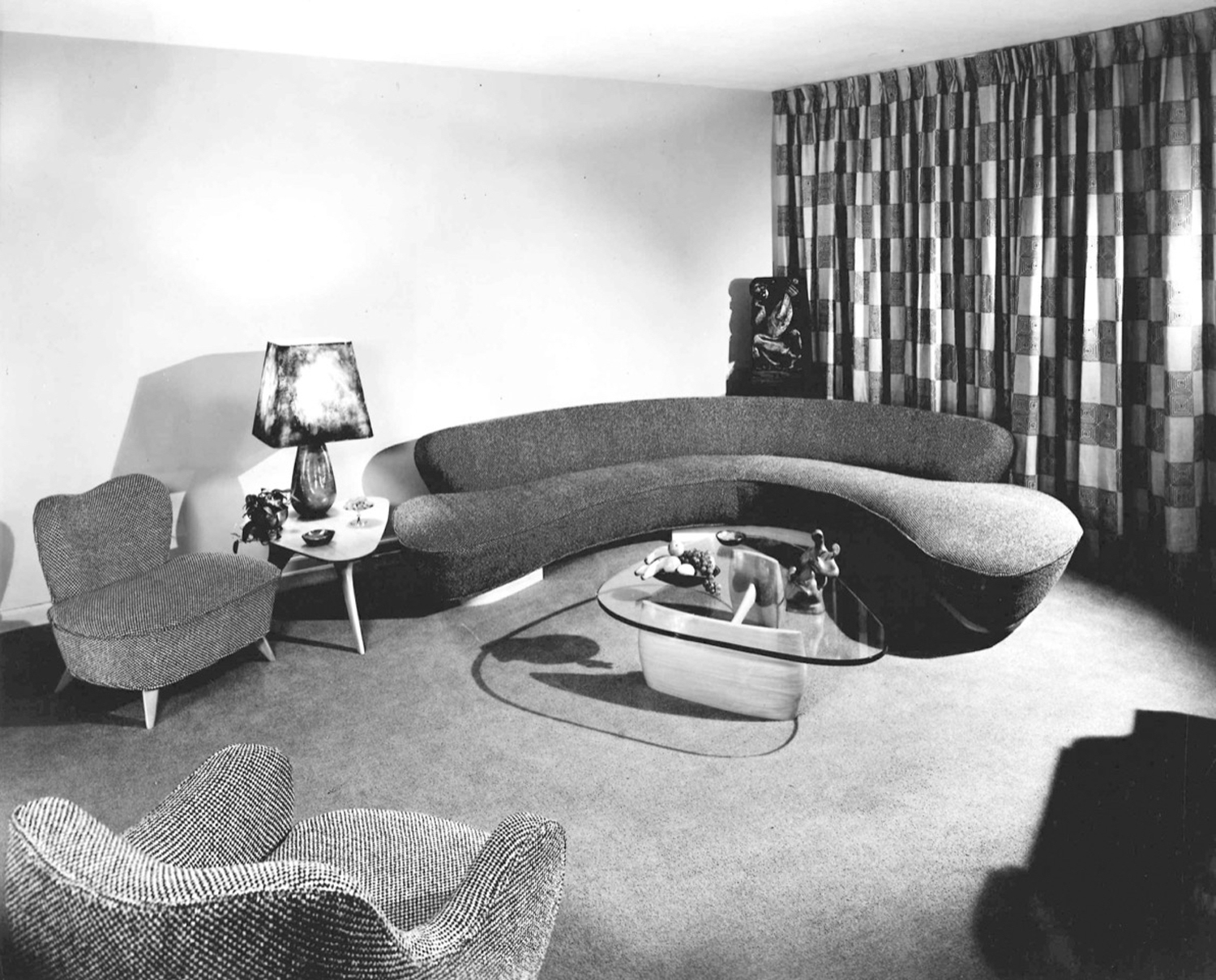 The family business—which included an Upper East Side furniture shop run by Kagan's mother—expanded in 1950, when the young designer teamed up with printmaker Hugo Dreyfuss to form Kagan-Dreyfuss. It was during this new venture that Kagan saw an opening in the market, which was then dominated by chairs and sofas composed of inner-spring seats topped with loose, down-filled cushions. "It was a time-honored technique that was thought to be the ultimate in comfort," says Chris Eitel, director of design and production of Vladimir Kagan Design Group. Kagan, however, wanted to incorporate the traditional cushion within the structure of the sofa itself, upholstering everything together for one smooth finish. "By doing this, he was allowed the freedom to create revolutionary designs," Eitel says.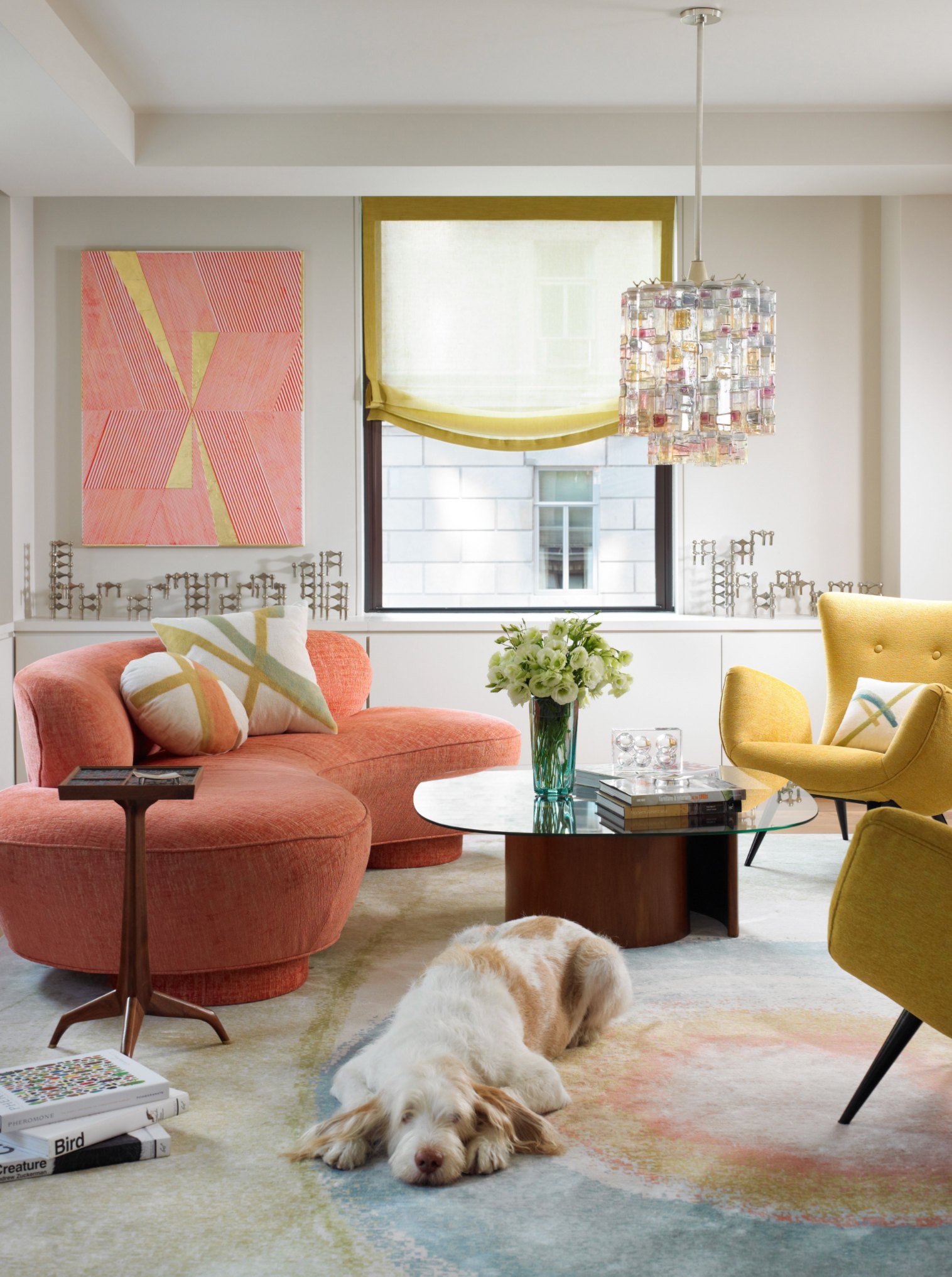 The Serpentine's snakelike shape, meanwhile, was specifically designed to complement the interiors of clients who wanted to showcase their art, a popular trend during the heyday of midcentury modernism. "Up to this point, it was most common to place a straight sofa along the wall," Eitel tells Galerie. "By bringing the sofa into the middle of the room, Vladi was able to create space for his clients to view and appreciate their new, larger-scale artworks." Ever the consummate party host, Kagan also wanted his sofa to foster face-to-face social interaction. "He compared people sitting on a straight sofa to 'birds sitting on a wire,'" explains Eitel. The solution was an exaggerated semicircle that bulged at one end and featured a sinuous back that could fit eight or nine people as opposed to the traditional four.
When it was finally introduced to the public, the Serpentine made waves. "No one had ever seen anything like it before," says designer Amy Lau, who became close friends with Kagan in the '90s and was a frequent collaborator. "The sofa was not just a mere piece of furniture. It was like sitting on sculpture." As one of the first curved sofas to hit the market, the piece vaulted Kagan to fame and led to commissions for such stars as Marilyn Monroe, Lily Pons, and Gary Cooper.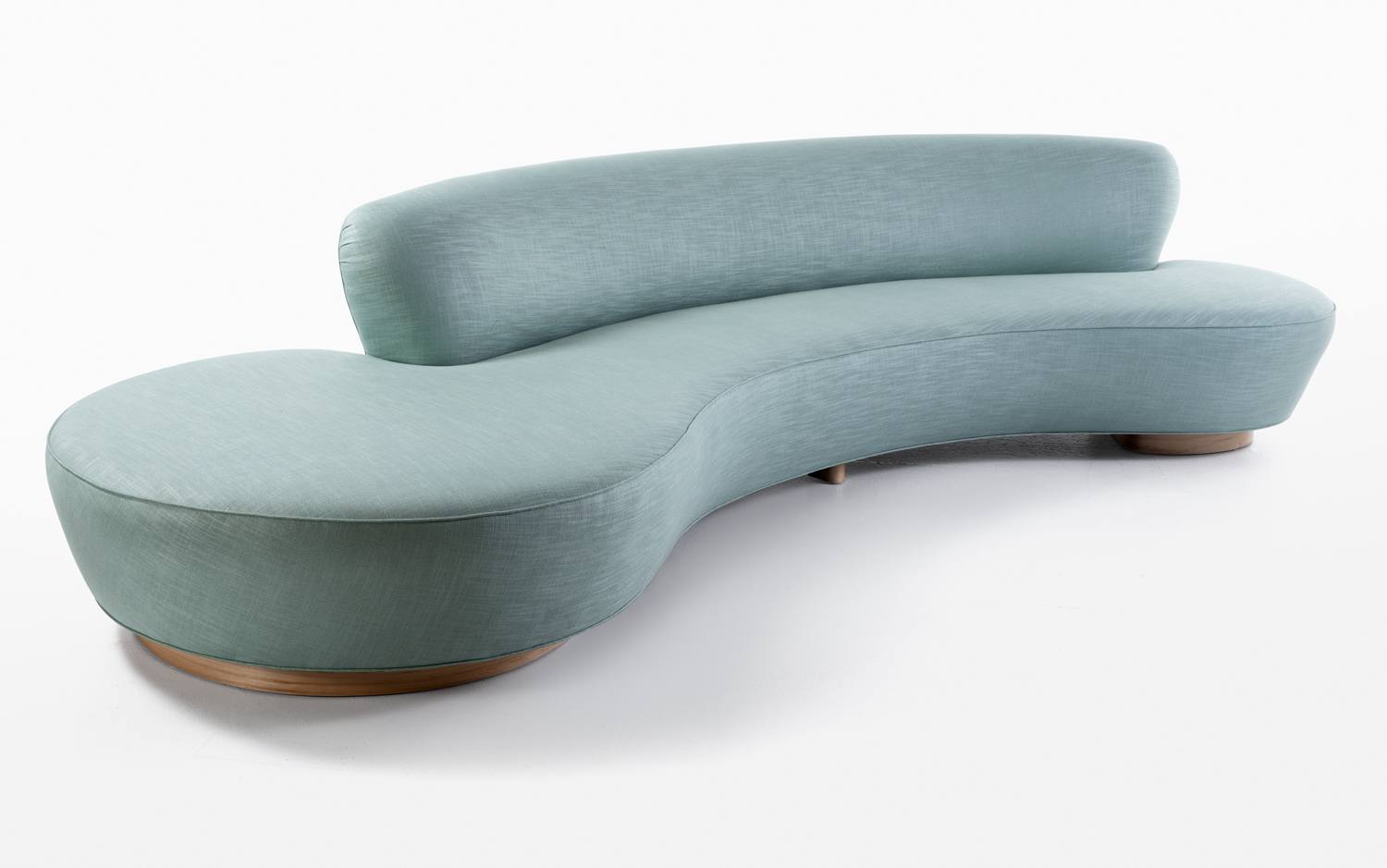 By the '80s, "tastes were changing and the trend was turning more toward a cold, clinical look of modernism," says Lau. "Vladi described to me looking back at that time, that he was even thinking of possibly retiring or semiretiring." In 2002, however, he experienced a resurge in visibility after joining with gallerist Ralph Pucci and released new work that utilized fiberglass, among other materials. "From all the seven decades of him working in various styles throughout his career, it was as if he had a design laboratory in his head," Lau recalls. "We started doing great work together during that time, pulling different styles from various decades of his work and coming up with new ideas. We are both inspired by nature and love sculptural forms, craftsmanship, artistry, and developing new and unique ideas."
All the while, the Serpentine—still buoyed by its versatility and ease with which it pairs with other styles—started popping up in prominent interiors, making appearances in rooms conjured by top interior designers like Lau, Tony Ingrao, Randy Kemper, Jean-Louis Deniot, Martyn Lawrence Bullard, and Julie Hillman. "For me, it checks off all the boxes," says Hillman. "It doesn't take over. It blends beautifully with pieces from all periods. I never like repeating things, but this is a piece that I never get sick of—and it works wonderfully for socializing."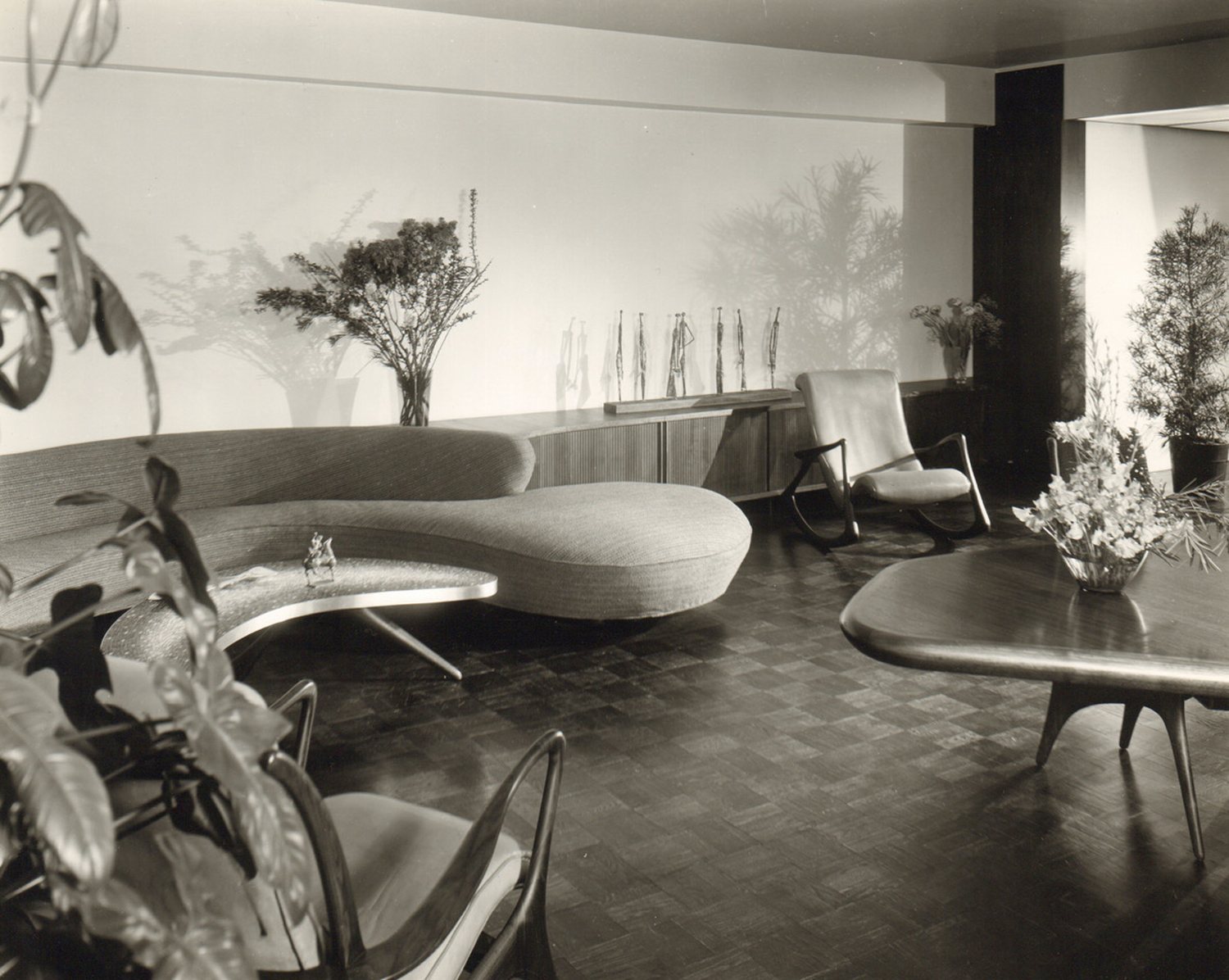 After his death, Holly Hunt acquired the Vladimir Kagan Design Group as a way of preserving the legacy of the designer by ensuring the quality of his products remained high. "Today at Kagan, we still utilize the same construction techniques reinvented by Vladimir in the 1950s to make the Serpentine sofa, as well as other Kagan sofa designs," says Eitel.
A vintage Kagan—made prior to 1990—or a Kagan Classic in good condition can often fetch even more than a new one. (A 2008 auction brought in over $65,000 for a vintage Serpentine and ottoman.) "This was the most iconic sofa of the '50s and '60s and is considered now the ultimate design status symbol of the New Look when it was created. This is why I think there are so many copies," says Lau. If you are seeking an original, make sure it comes with an attached plaque to ensure authenticity, which Kagan noted in his own blog. Otherwise, Lau warns, "beware of wannabe or interpreted versions of his work."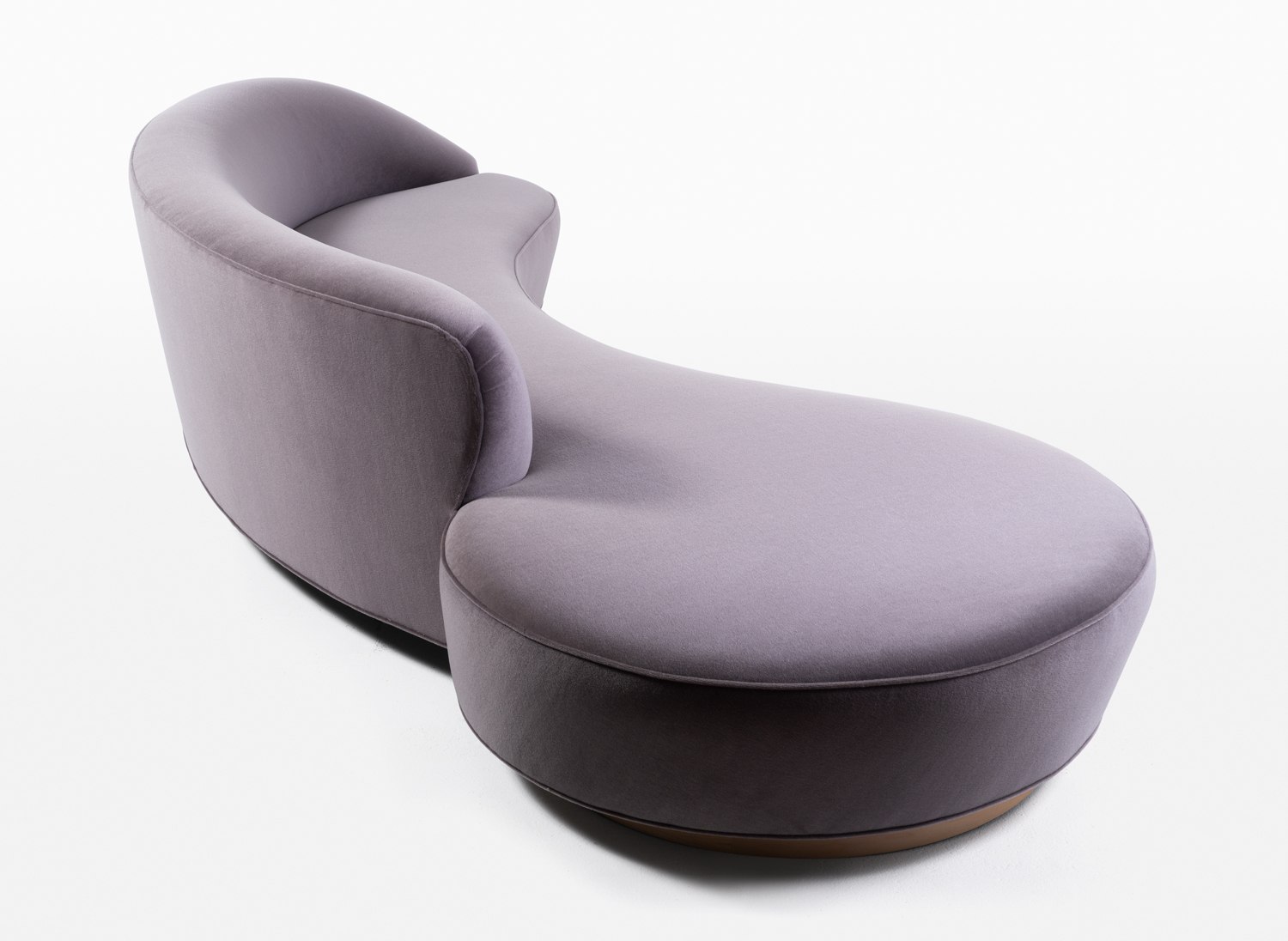 Next Post