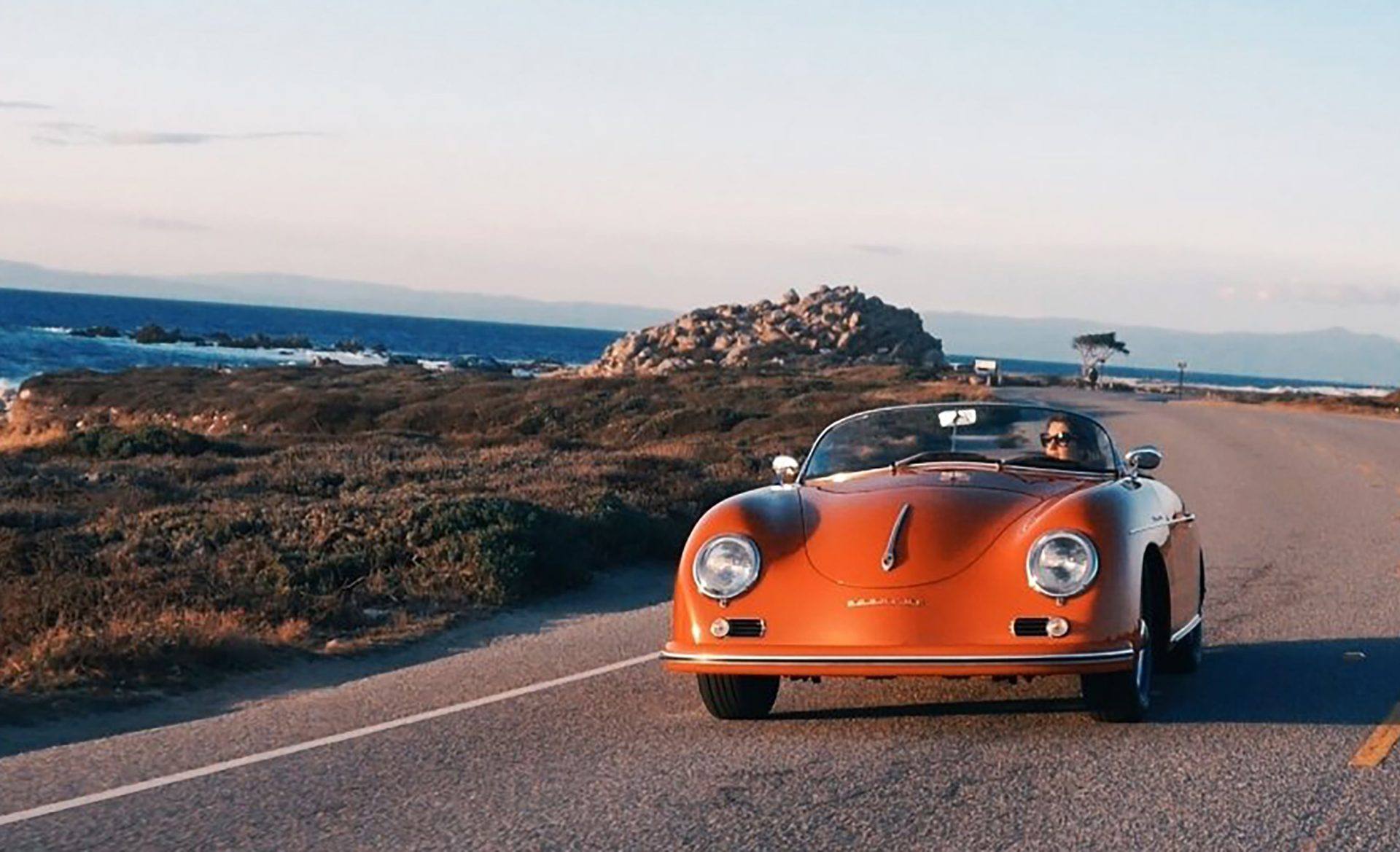 7 Great Vintage Cars to Take for a Spin This Summer
Here are some choice historic vehicles from the ever-growing fleet of Hagerty's DriveShare program
Classic cars complement a fine summer day as well as a sizzling barbecue or a sandy beach. There's something undeniably satisfying about zipping around on a sun-drenched afternoon in a choice steed from yesteryear. Rolling pieces of chrome-and-steel Americana tend to unearth a cherished summer vacation memory, be it standing alongside a parade route or popping by the local ice cream stand. But perhaps your driveway lacks a timeless dream ride. Enter Hagerty's DriveShare program.
The insurance giant specializing in classic cars has steadily been curating a crop of high-end exotic and vintage vehicles, sourced directly from the owners and all available for rental by the general public. It's somewhat like if Hertz acquired Jay Leno's car collection and let you take your pick for the day. 
Recommended: The 10 Best Car Museums in the U.S.
Hagerty runs the program nationally, and you can search by region or by car make. Whether you're looking for a blue 1953 Sunbeam Alpine like the one Grace Kelly drove cliffside in To Catch a Thief or a classic Mini Cooper, you can find just about anything you're looking for.
Here are seven of our favorite summer cruisers currently available through DriveShare, sourced from all across the country. 
1. 1955 Ford Thunderbird
When the European sports car market exploded in the 1950s, Chevrolet developed the Corvette in response. Ford's answer? A V-8-powered, two-seat grand tourer: the Thunderbird. Not only did the Thunderbird move—capable of hitting speeds of 120 mph—but it was rather economical for a V-8, offering up to 18 miles per gallon. This drop-top T-bird can be yours in Las Vegas, allowing you to cruise the Strip for $399 per day. The rental fees always include insurance and roadside assistance from Hagerty, too. 
2. 1957 Porsche 356 Speedster
The number one sales market for Porsche is California, and the Golden State's love affair with Stuttgart's finest began decades ago. While this '57 356 Speedster, available in idyllic Monterey, is a tribute (read: replica) with less than 40,000 on the odometer, plus a modern Porsche engine, you'll have a hard time telling the difference from the real thing. Brush up on your manual skills since it's a four-speed gearbox, though Hagerty always arranges a test drive prior to your loan to make sure both the renter and the owner are comfortable with the transaction. 
Recommended: 5 Cars That Will Be Tomorrow's Classics
3. 1974 Ford Bronco
The Ford Bronco makes a triumphant and anticipated return in 2020, but why not take a trip back in time with the storied American utility vehicle that helped start the SUV craze? This burnt-orange edition is up for grabs in Santa Paula, California, and boasts a sturdy V-8 and four-wheel drive so you can bounce along the beaches with ease.
Recommended: Architect Steven Harris Races Rare Vintage Porsches Around the World
4. 1973 Jaguar XKE
Jaguar's stunning coachwork means you'll turn all the heads in this cherry-red '73 XKE. It's available in Edison, New Jersey, for $900 per day, and the rental agreement puts a cap at 100 miles. Nine dollars a mile may seem steep, but it's worth it to someone who's keen to drive an all-original Jag with less than 30,000 miles. Before this—or any car—hits the DriveShare pages, it's checked for safety and reliability, so while British cars are notorious for spending more time broken down beside the road instead of on it, you'll not experience any of those issues here.
5. 1960 Mercedes-Benz 190SL
A spare day near Allentown, Pennsylvania, and $800 will have you piloting this stunning convertible '60 190SL from Mercedes. That hue is indeed fire-engine red and the whitewall radials help cement the period-correct aesthetic. The 190SL is a (lesser-powered) cousin of the famed and iconic 300SL, so it's got the same handsome, swooping lines that are instantly recognizable as pure Tri-Star excellence. Still, that engine under the bonnet is no slouch, and the owner added a stiffer sway bar to help keep everything tidy when you're hustling it around corners. 
6. 1964 Lincoln Continental
This great example of the last great American four-door convertible is out in Pasadena, California, and is clad in a comely beige hue, dubbed "Ford White." Grab three—or really five—friends and pack into the suicide-doored Conti for some stylish cruising. Not that you'll be breaking any speed records in a three-ton Lincoln, but bear in mind Hagerty checks out your driving record before allowing you to rent anything, ensuring you're a safe operator. 
7. 1984 Ferrari 308 GTS
A red Ferrari Targa top with a five-speed gated shifter? Sign us up. Here's your shot to let one of Maranello's Prancing Horses gallop, in and around Cape Cod, for less than $500 per rental. This particular Ferrari is a quattrovalvole, meaning it's got four valves per cylinder, as opposed to prior 308 iterations of two valves. That means more power, which always means more fun. 
Next Post