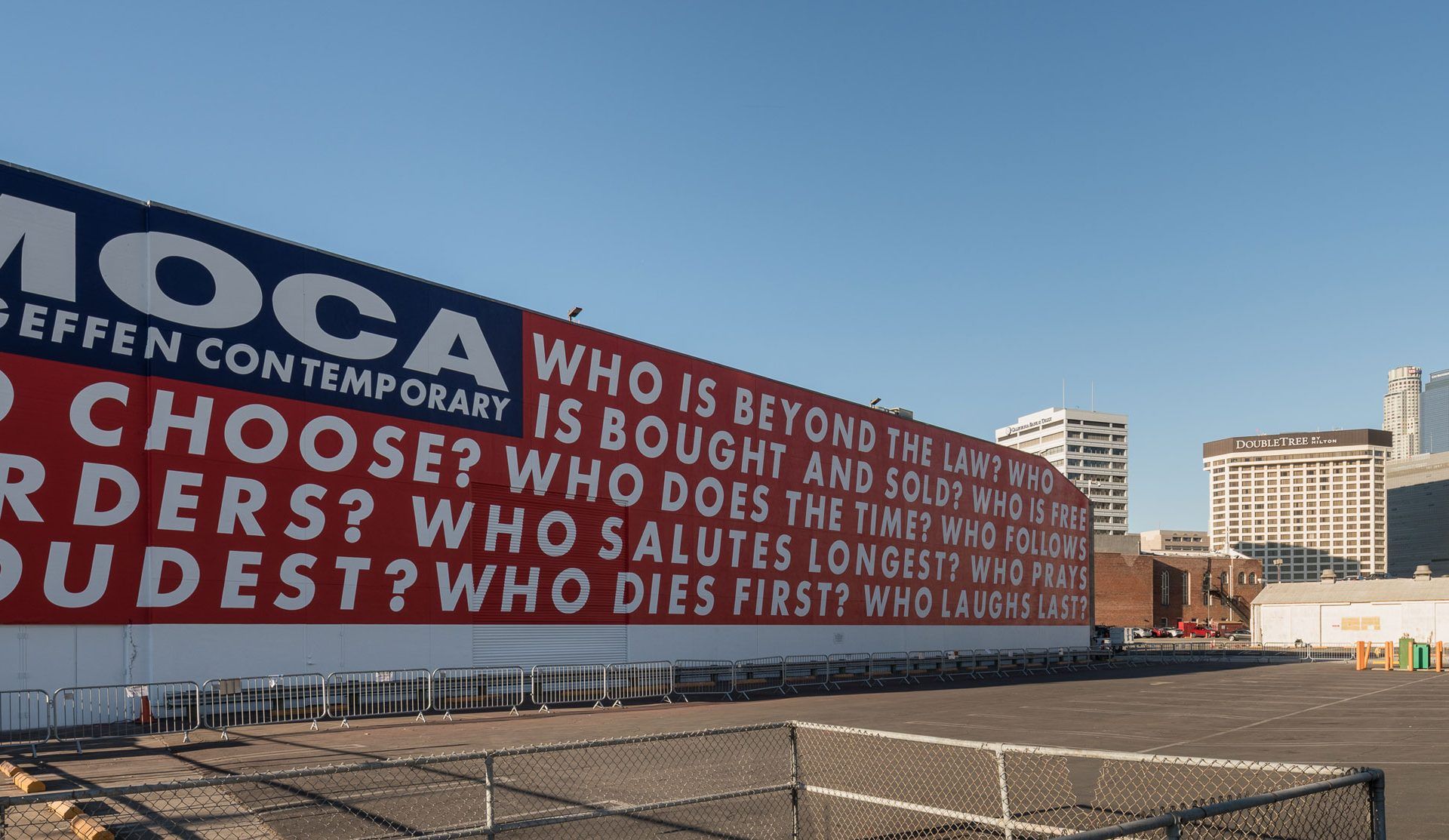 5 Artworks to Celebrate the Spirit of the Fourth of July
From Roy Lichtenstein to Barbara Kruger, start your Independence Day celebrations with these festive works of art
As preparations for the Fourth of July begin, we're taking a look at some of the most iconic American artists who have explored the American flag as subject matter, including Jasper Johns, Andy Warhol, and Barbara Kruger. Cleverly integrating staple consumer commodities and American flag motifs into their work, these artists offer perspective on American culture. Here are 5 quintessential works of art that will add to the spirit of Independence Day.
1. Jasper Johns, Three Flags, 1954
The American flag was a signature emblem for Jasper Johns. The Whitney Museum of American Art and the Philadelphia Museum of Art will hold monumental and concurrent retrospectives on Jasper Johns this upcoming fall. This exhibition will examine Johns's multifaceted volume of work since the start of his career in the mid-1950s.
Recommended: This Hamptons Hot Spot Is Hosting a Pop-Up Series with Top Chefs
2. Andy Warhol, Green Coca-Cola Bottles, 1962
Known for bringing elements of his background in commercial illustration into his work, Warhol delivered American consumerist behavior right back to us like no one quite had before him. Many great examples, like this work of Coca-Cola bottles, were on view at "Andy Warhol—From A to B and Back Again," the iconic retrospective that first debuted at the Whitney Museum last fall and  is now on view at San Francisco's Museum of Modern Art (SFMoMA) through September 2nd, 2019.
3. Roy Lichtenstein, Forms In Space, 1985
Roy Lichtenstein's work is represented in dozens of permanent collections in museums around the globe including, The J. Paul Getty Museum, Los Angeles, CA; the National Gallery of Art, Washington, D.C.; the Stedelijk Museum, Amsterdam; and the Tate Modern, London. Lichtenstein currently has a solo exhibition at the Museo delle Culture de Milan in Milan.
4. Barbara Kruger, Untitled (Questions), 1990
On view through November 30th, 2020 at the Museum of Contemporary Art (MOCA) in Los Angeles, Kruger's Untitled (Questions) is installed for the second time since 1989. Touching on themes of patriotism, civic duty, and power, these nine questions remain pertinent to our contemporary era as the 2020 general election fast approaches.
Recommended: Gray Malin Captures Italy's Most Breathtaking Beaches
5. Keith Haring, Untitled (Flag), 1988
Keith Haring's work is currently on view in "Basquiat's 'Defacement': The Untold Story" through November 6, 2019 at the Solomon R. Guggenheim Museum in New York.
Next Post