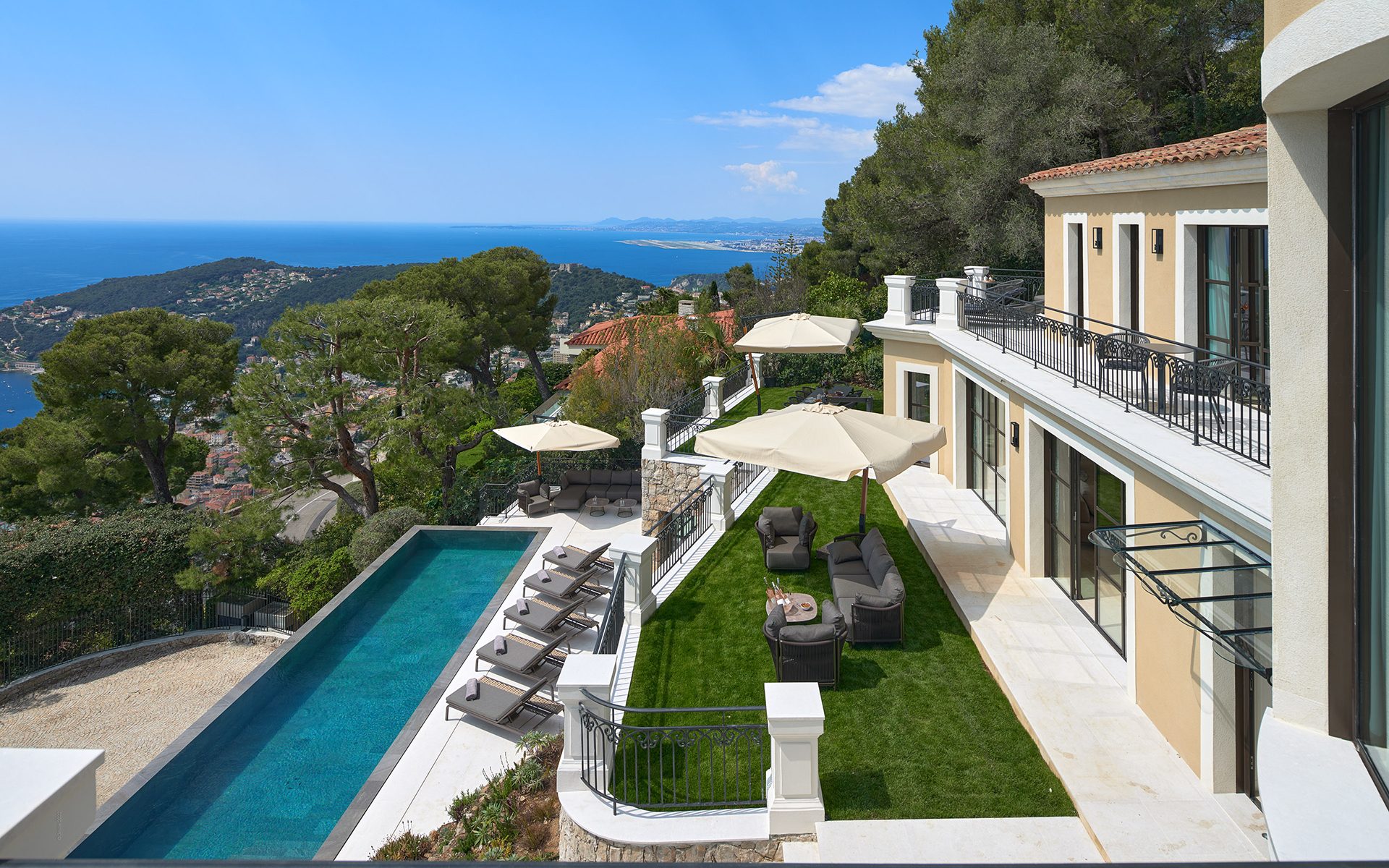 A Paris Gallery Is Curating Shoppable Art Collections on the French Riviera
Taking over Amavia Collection's Villa Gaïa, Galerie Valérie Delaunay brings 20 striking pieces from emerging French artists
Hotels have long used their wall (and lawn) space as experiential art museums. In the South of France, where art is as much a fabric of the culture as rosé, properties like Château la Coste have turned its Jean Nouvel–designed wine cellar and Tadao Ando Art Centre into attractions as popular as the surrounding lavender and sunflower fields.
So, when the group behind the French Riviera's new Amavia Collection started conceptualizing its portfolio of private, luxury villas near the coast, "we wanted to appeal to all of the senses and knew that art would be at the forefront," explains co-founder Herve Gallo.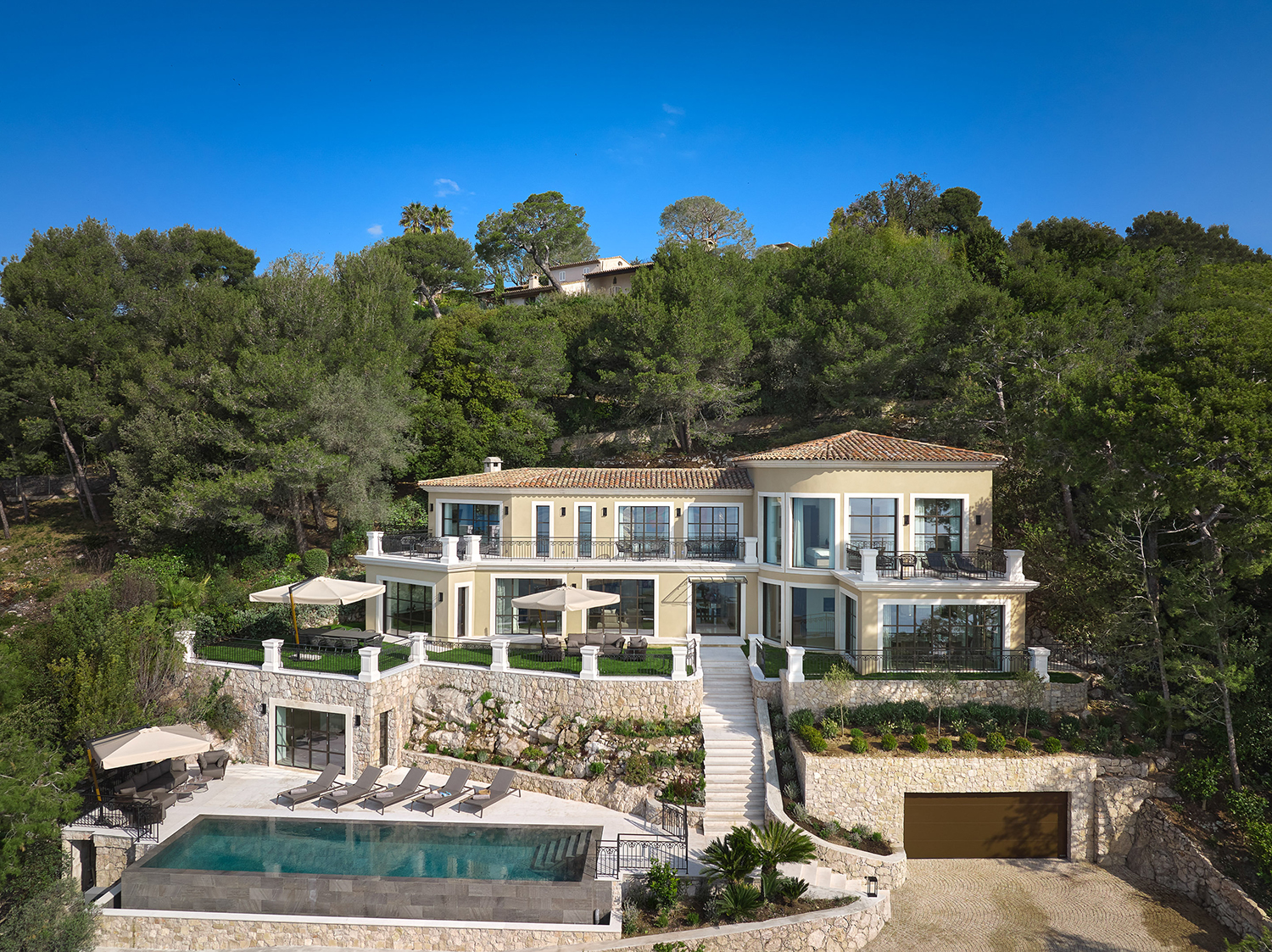 Partnering with the eponymous owner of Galerie Valérie Delaunay in Paris's Le Marais, the villas—starting with the first property, Villa Gaïa—will mount rotating exhibitions of works available for purchase. Kicking off the endeavor is "The Whisperers," which debuts in time for the Cannes Film Festival and Monaco Grand Prix, events marking the start of the season in the South of France. "You can understand the thought process behind the curation when reading the title of the exhibition," says Valérie Delaunay, who will also curate a show for nearby Villa Olivia when it opens this winter. "Each drawing, painting, or textile piece is present but also discreet."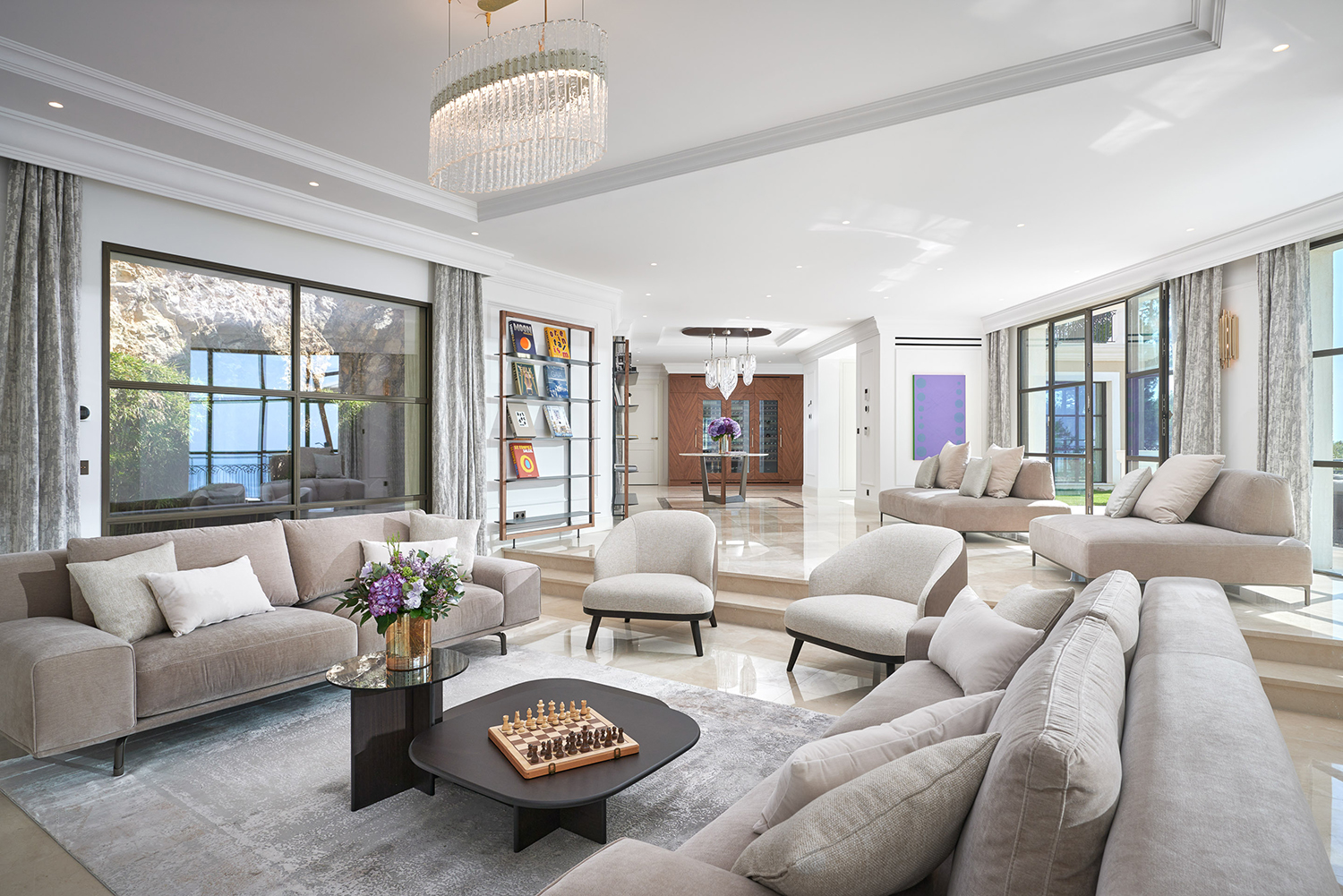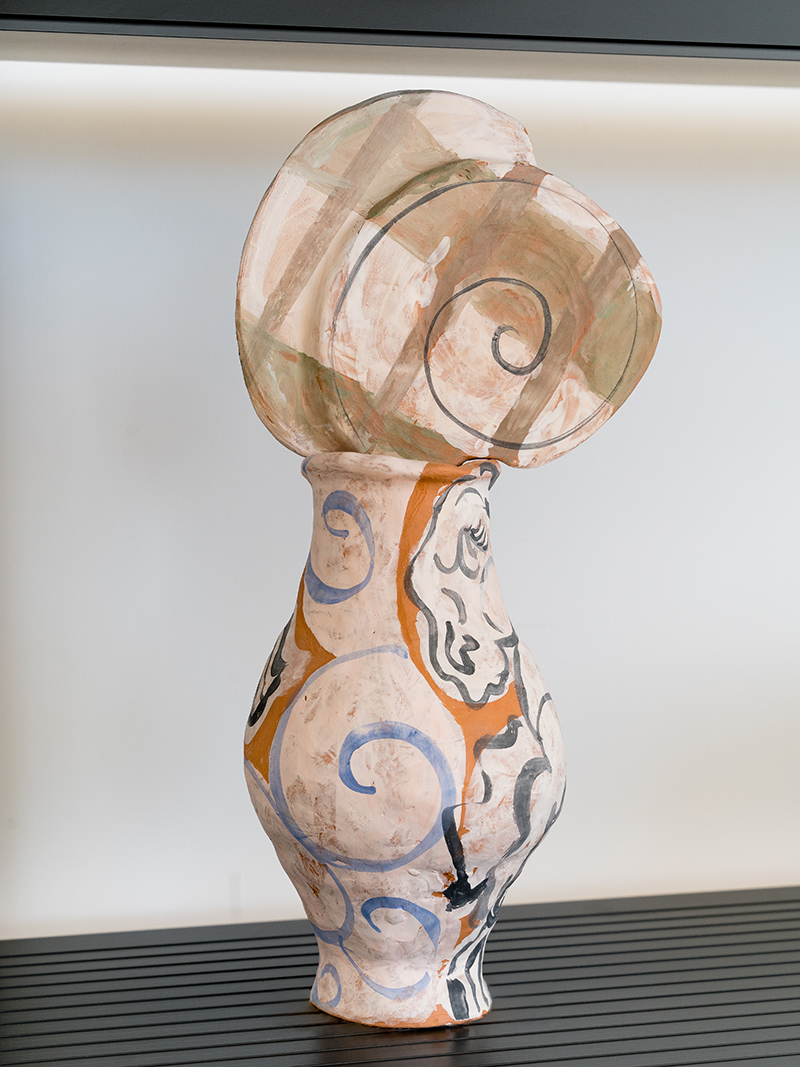 The exhibition extends across the six-suite, 5,000-square-foot villa, which sits in the hills of Villefranche-sur-Mer near Nice, and shows off panoramic views of the bay from Beaulieu and Saint-Jean-Cap-Ferrat to Cannes. Known for championing the work of emerging, contemporary French artists, Delaunay selected 20 pieces, including tie-dye-like pastel paintings from Nicolas Dhervillers, who froze scenes of the horizon in shades of blue found in the sea and sky; a nearly 20-foot-long triptych from Johanna Perret reflecting the mountains in the Haut-Savoie; stark-white stenciled "islands of coral" by Martine Schildge; and ceramics by Perrine Boudy, a student Delaunay discovered while scouting for young talent at Villa Arson (École Nationale Supérieure d'Arts) in Nice.
"I want guests to see, live, and feel the art shown in the villa"

Valérie Delaunay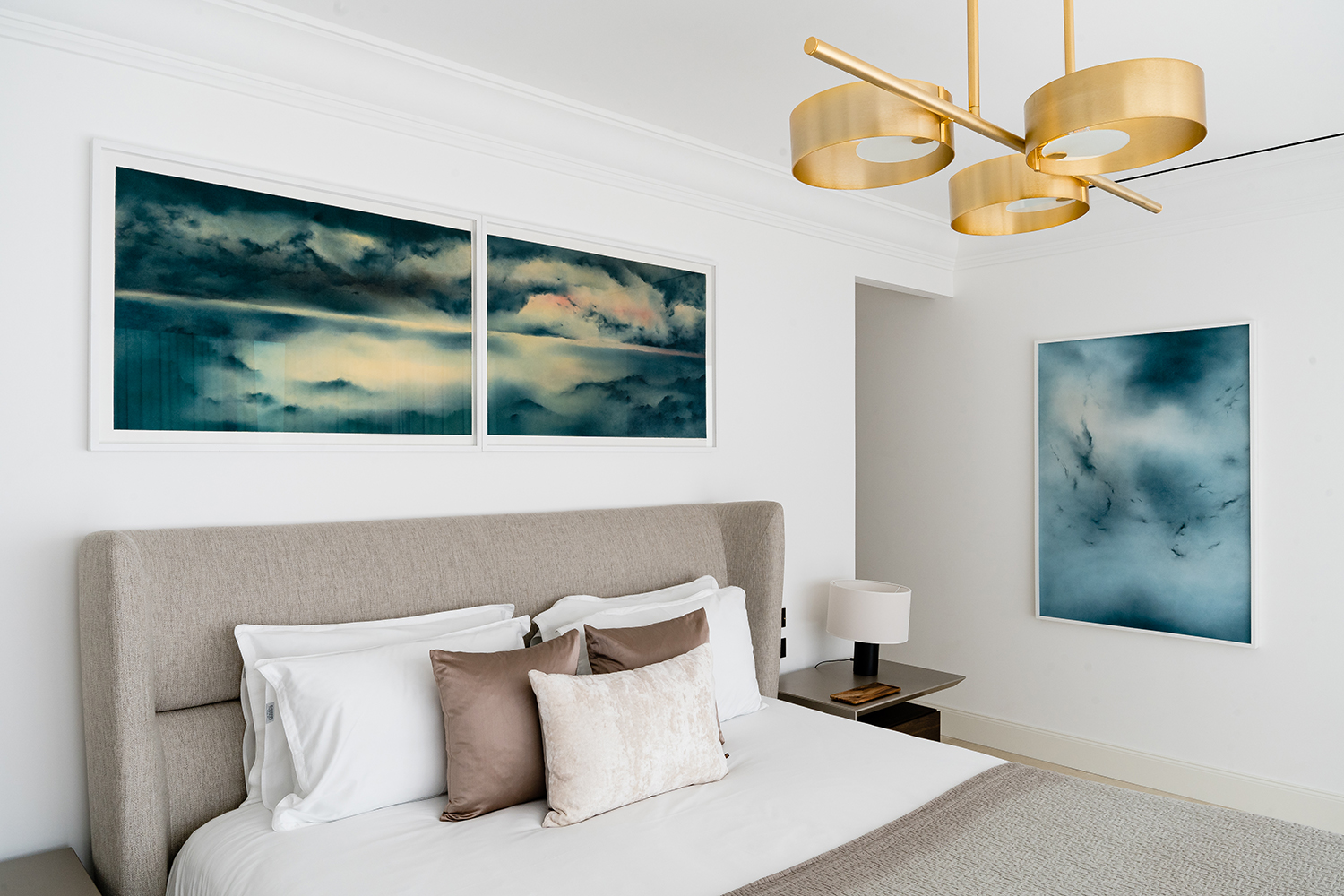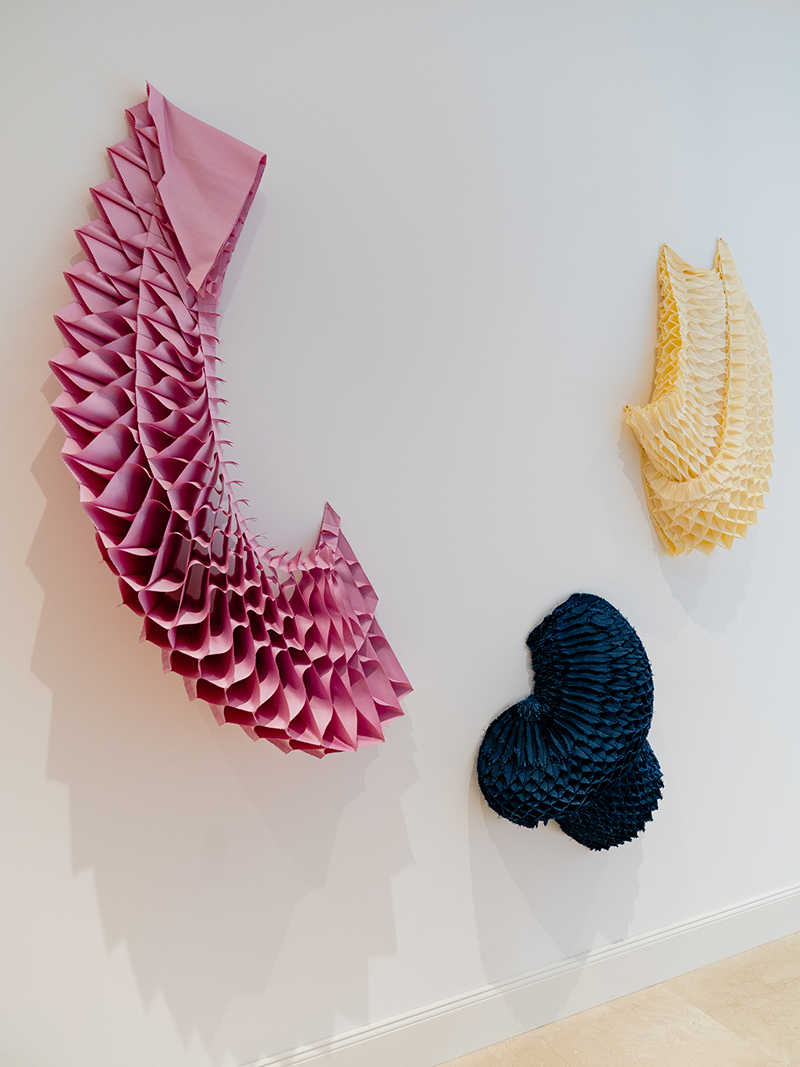 Most of the exhibition is comprised of existing pieces from Delaunay's repertoire of artists, but a few works were commissioned specifically for "The Whisperers," including Lydie Chamaret's four sculptural pieces of plastic art, whose ruffled shapes mimic the dark, twilight shades in Perret's paintings, and oil paintings from Segolène Haehnsen Kan's latest acid trip-inspired forest series, Vision from Tomorrow.
"This project gave me the opportunity to go outside of the common gallery model of the white cube," says Delaunay, who visited Villa Gaïa several times to ensure the artwork matched the atmosphere. "Unlike the neutrality of a gallery, placing artwork in a villa requires you take everything from the architecture of the building to the light and the local environment into account—it becomes an immersive experience, and I want guests to see, live, and feel the art shown in the villa."
Next Post