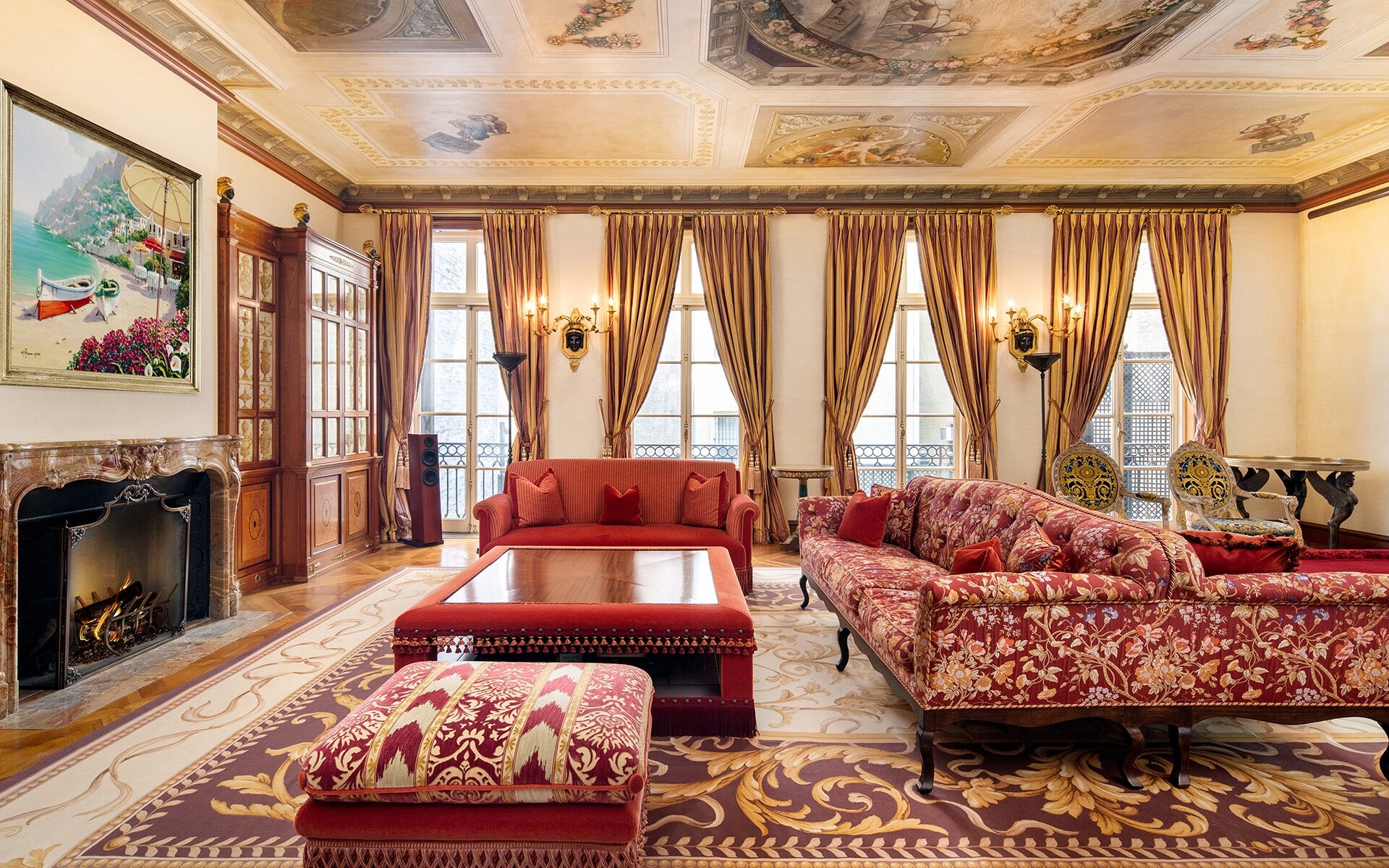 The Versace Mansion in New York Hits the Market for $70 Million
The palatial limestone-clad beauty is now Manhattan's most expensive townhouse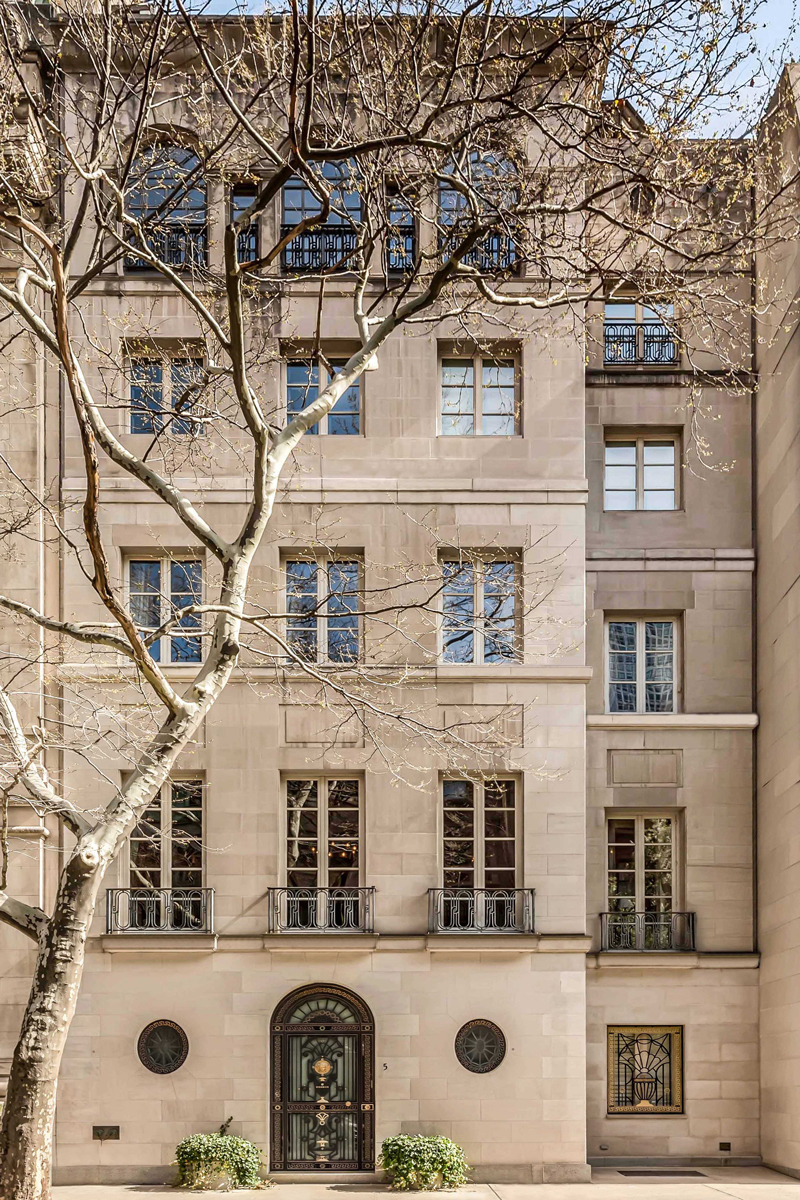 The New York City townhouse once owned by Gianni Versace has hit the market for $70 million. The last time the massive limestone manse made headlines was in 2016, when it was seeking $65,000 a month as an opulently restored rental property. Now, the seven-bedroom dwelling is the most expensive townhouse listing in Manhattan—and it represents a rare chance to own a bona fide piece of fashion history.
Built in 1950 by architect Irving Margon, the stately six-story home is located on leafy East 64th Street and features a rooftop terrace gazebo that overlooks Fifth and Madison. The titan of fashion acquired the 14,200-square-foot behemoth in 1995, just two years before his shocking murder in Miami. To expand the 35-foot-wide edifice to his liking, Versace enlisted MSM Architects and Laboratorio Associati to add an additional two floors and devise Italian Baroque interiors complete with painted ceilings, Austrian parquet floors, marble baths, and plenty of gold details.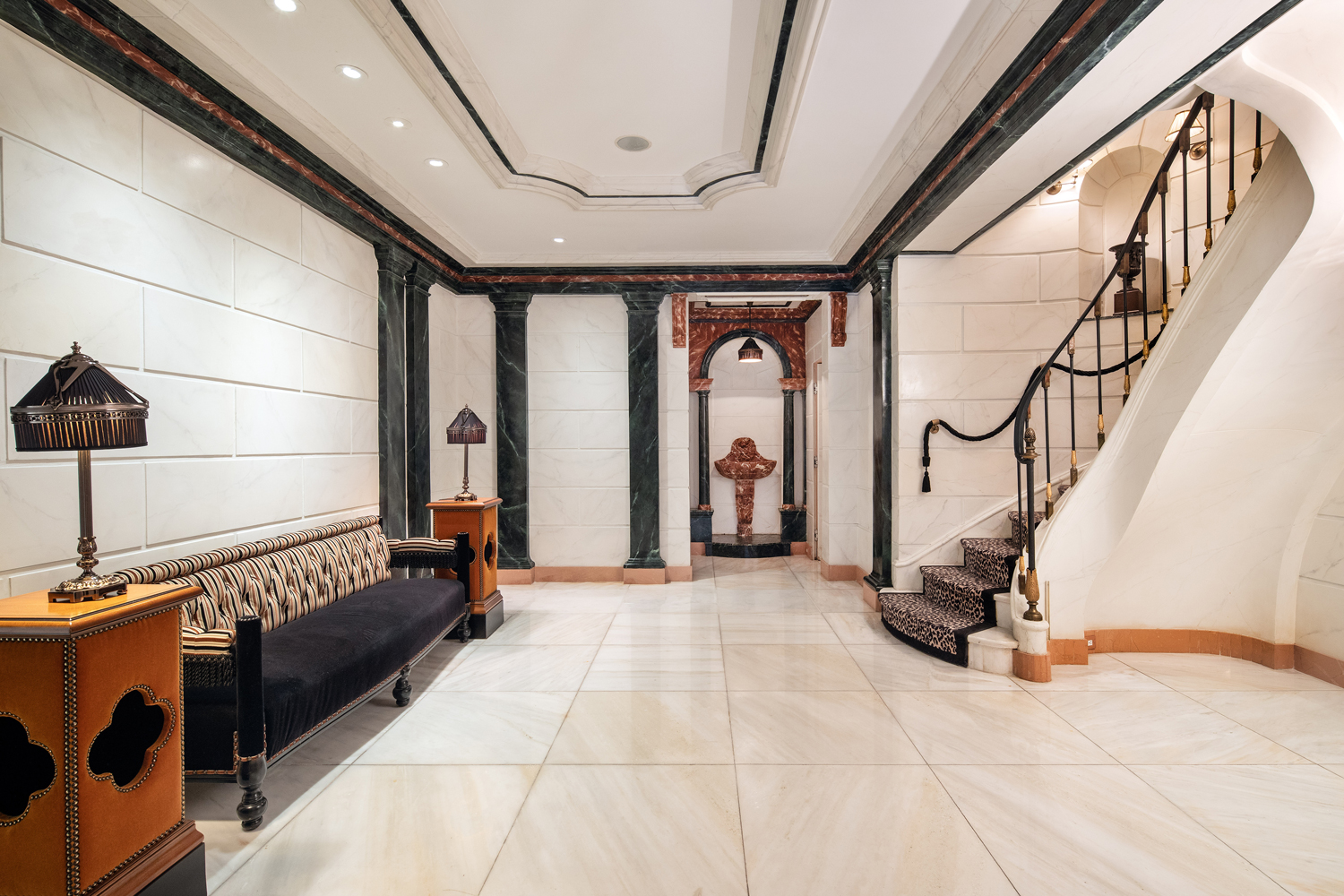 Swedish hedge-fund manager Thomas Sandell purchased the property from the Versace family for $30 million in 2005, and maintained the building's iconic style over the ensuing years. Also preserved within the elegantly composed Upper East Side address are a Moroccan-inspired media room, an elevator, a sunken Jacuzzi tub, and a fountained reception area encircled with towering trellises.
5 East 64th Street is listed with listed with Nikki Field and Amanda Field Jordan of Sotheby's International Realty—East Side Manhattan Brokerage. See more photos below.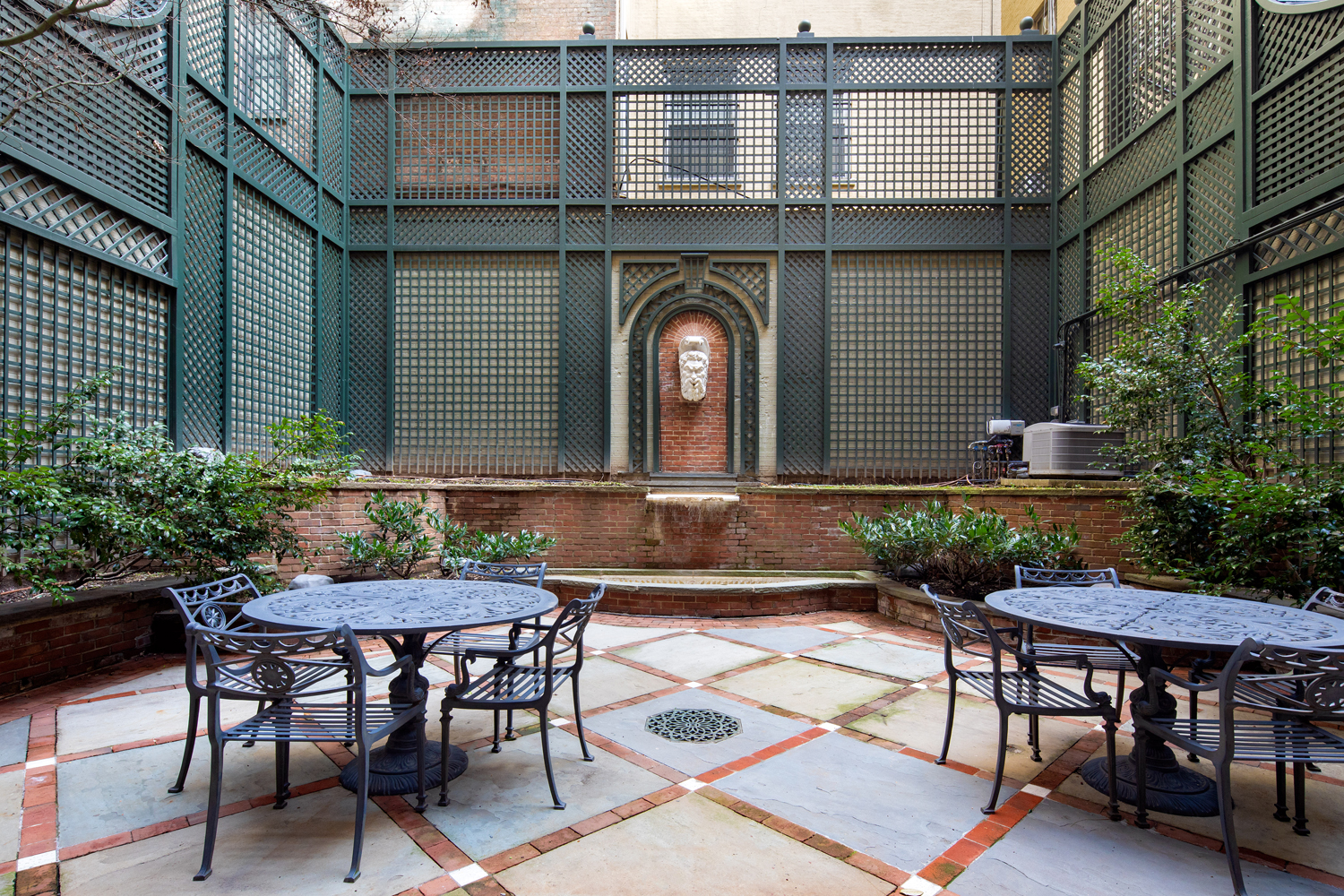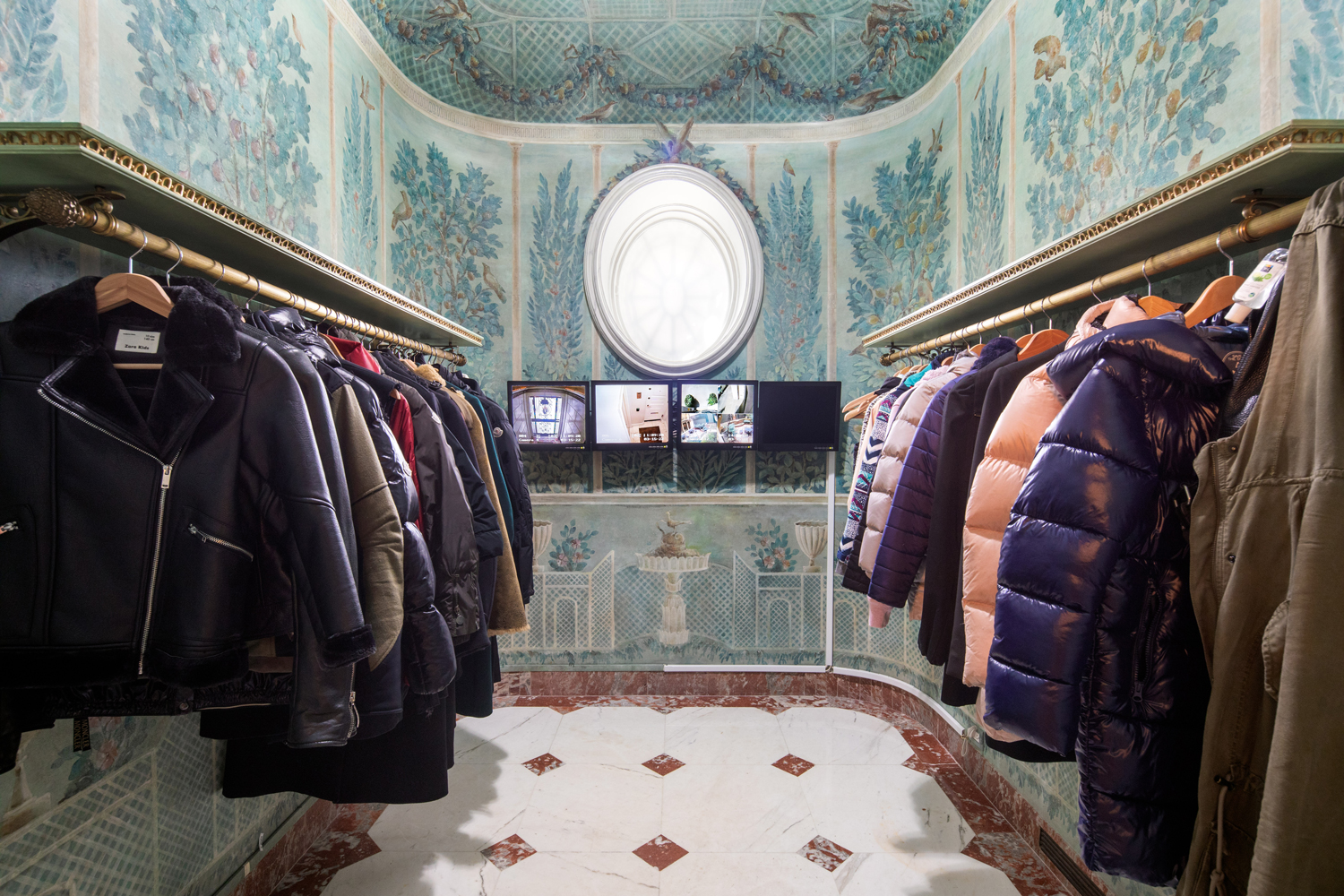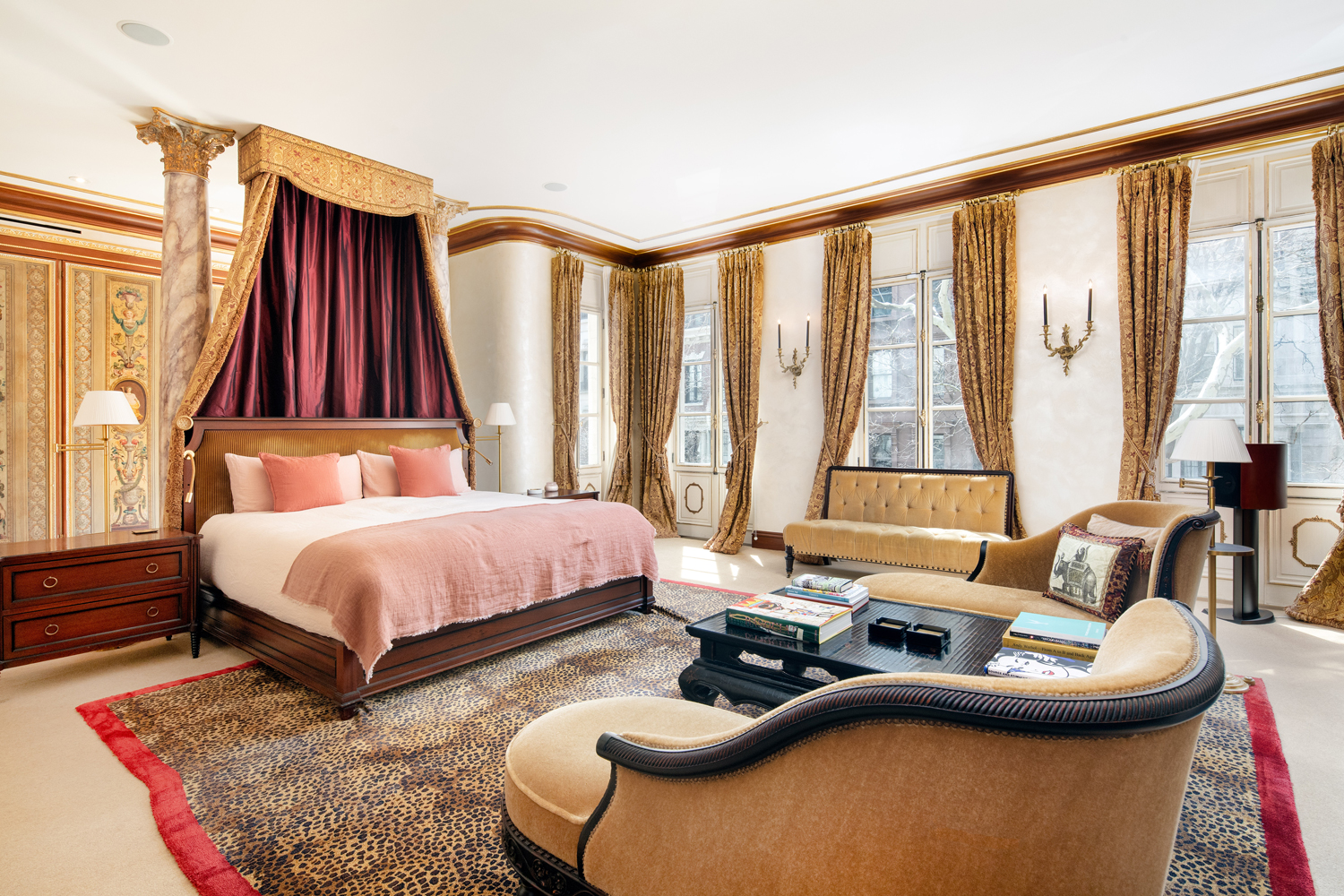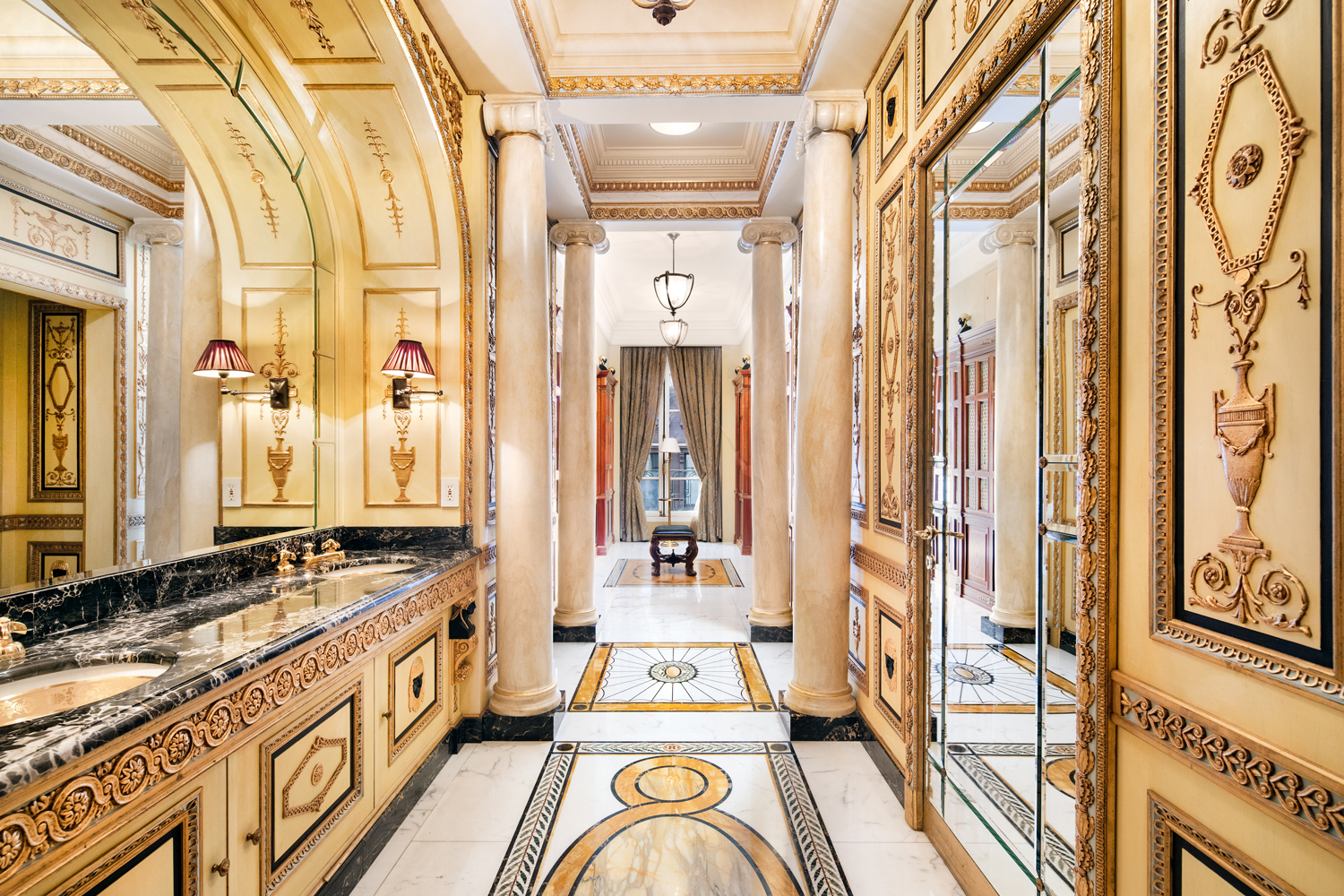 Next Post