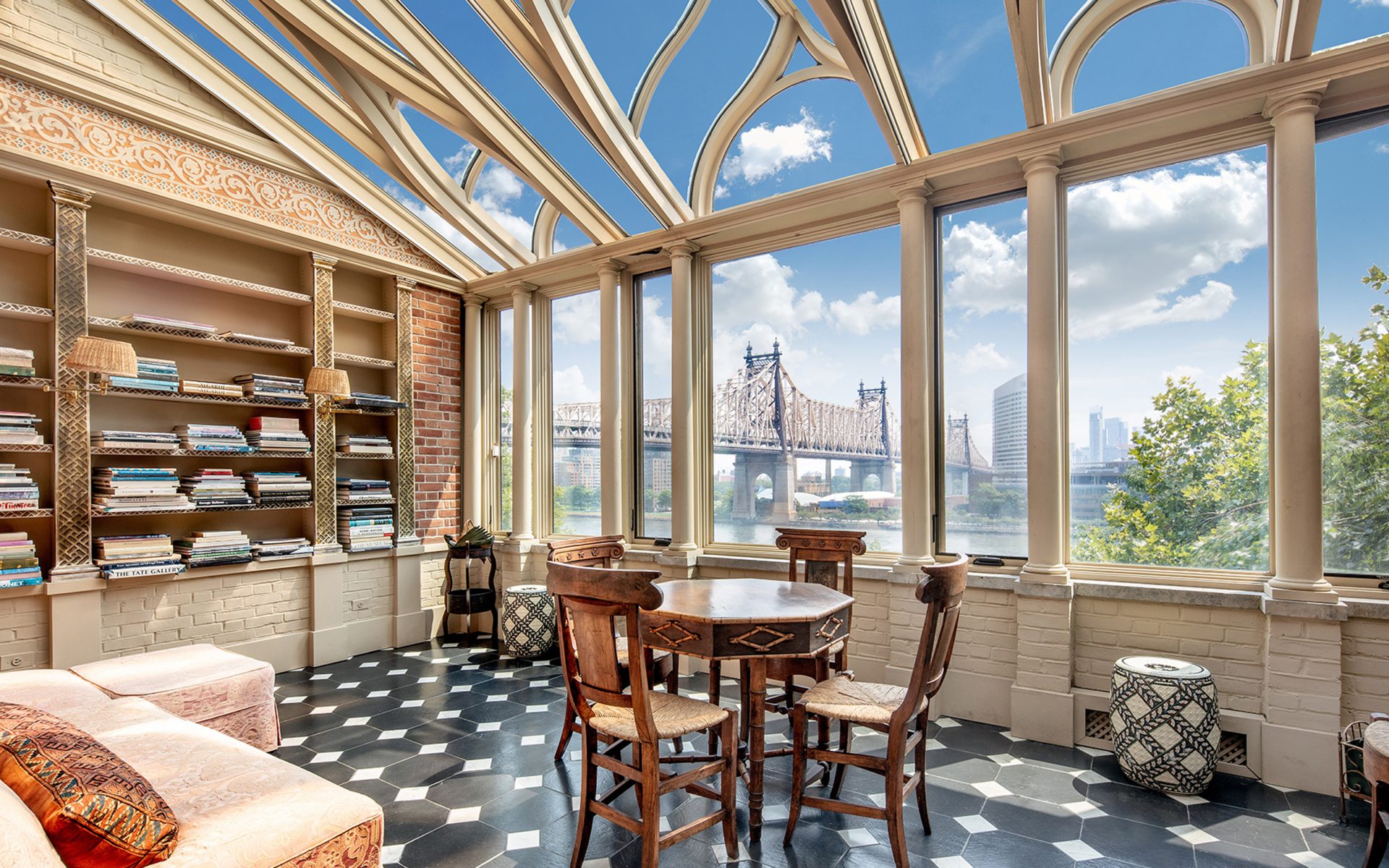 Anne Vanderbilt's Manhattan Townhouse Hits the Market for $21 Million
The charming prewar home was previously owned by a Heinz heiress
Architect Mott B. Schmidt built this Georgian-style townhouse—with unobstructed views of the East River—in the 1920s for Anne Vanderbilt, the widow of railroad scion William Vanderbilt. Decades later, Drue Heinz, who became publisher of The Paris Review, purchased the 7,000-square-foot Sutton Place home with her husband, Henry John Heinz II. The couple preserved much of the six-bedroom dwelling's prewar charm, including a stunning spiral staircase, oak-paneled library, and notable electric-blue front door. Ever the philanthropist, Drue, who died in March, requested a portion of the proceeds be donated to charity.
The home is listed with Mary C. Kent of Sotheby's. 
Recommended: Matt Damon Buys Brooklyn's Most Expensive Home
A version of this article first appeared in print in our 2018 Winter issue under the headline "On the Market." Subscribe to the magazine.
Next Post