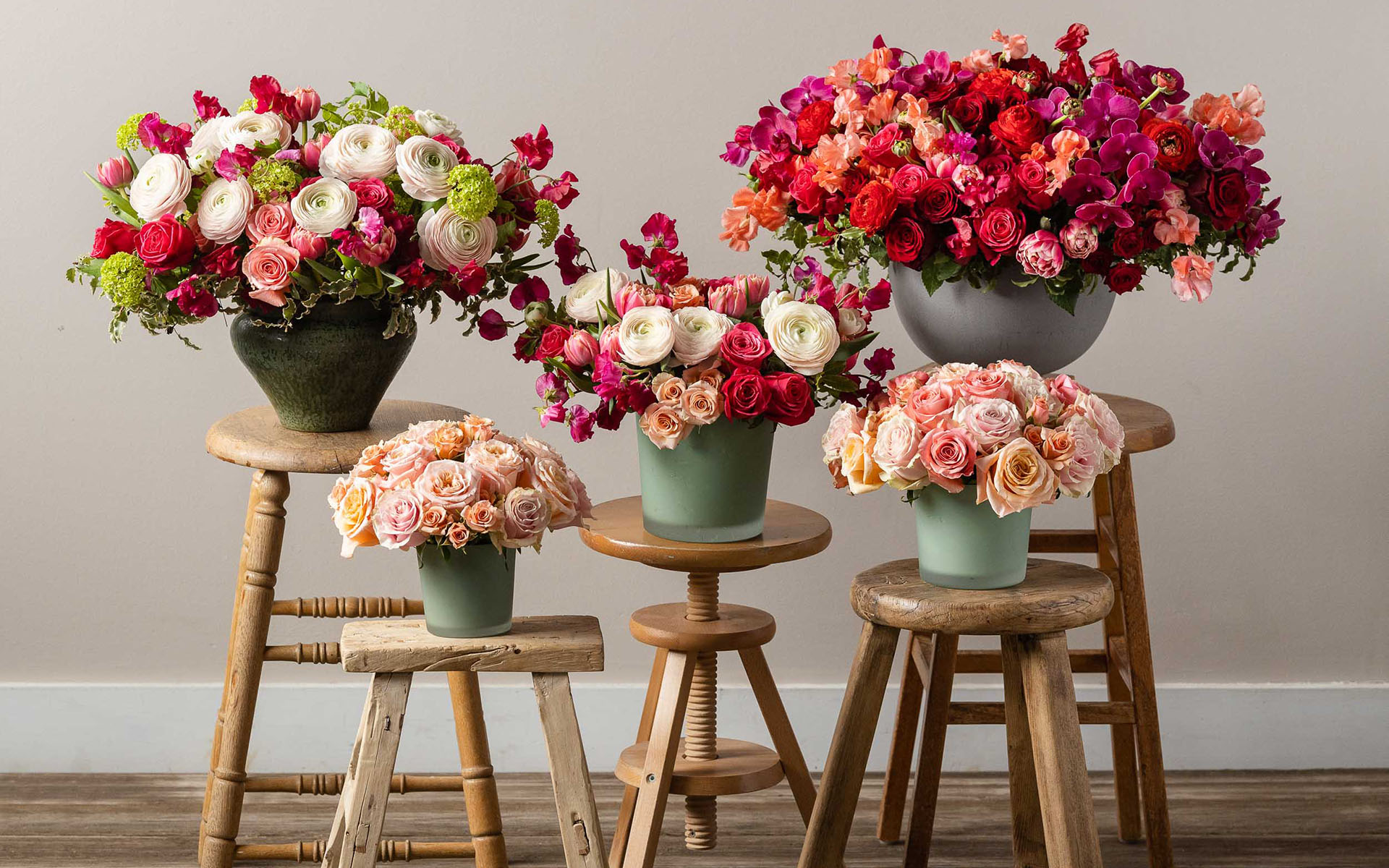 7 Floral Designers Share What Makes for the Perfect Valentine's Day Bouquet
Galerie polls experts including Bronson van Wyck and Lewis Miller on what to send your loved one this year
Less is more in many cases, but when it comes to flowers, especially on Valentine's Day, more tends to be more. With endless images of high-art bouquets and impossible-to-recreate still lifes scrolling through Instagram, it's hard to keep up with what's on trend when it comes to flowers. With that in mind, we enlisted the help of seven expert flower designers to share their tips on floral arrangements sure to impress even the most discerning.
Below, Galerie polls some experts in the field on what's trending and what to send your loved one this year.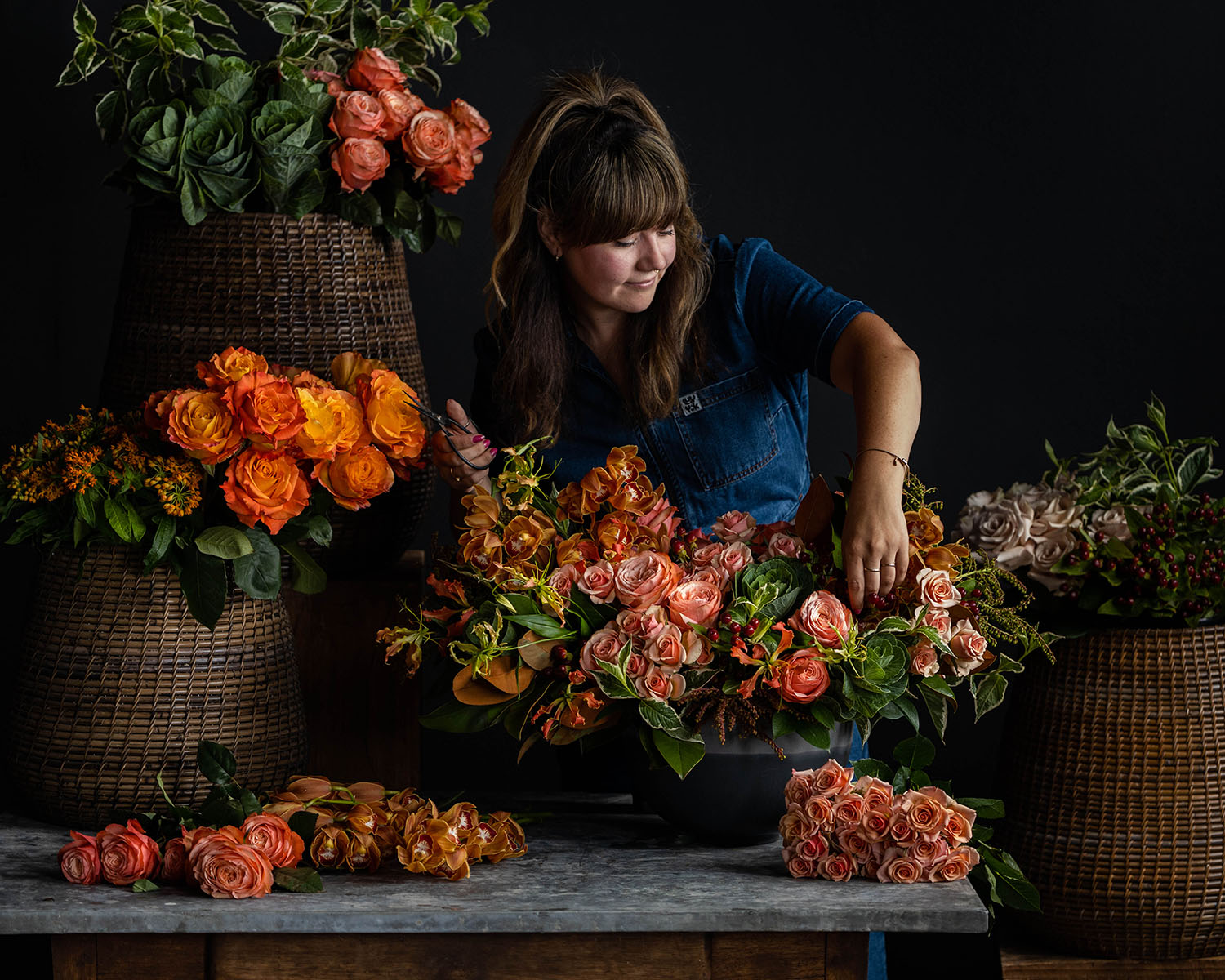 1. WINSTON FLOWERS
Theresa Larivee, Lead Brand & Product Designer:
"Valentine's Day centers around the notion of love and closeness, so there's an expectation that you'll know just what your sweetheart wants. While I am of course biased, I stand by the idea that you can't go wrong with flowers. Flowers tend to be present at life's milestone moments and inherently capture that extra-special feeling that accompanies such occasions. They always remind me to slow down and enjoy the beauty.
When giving a gift, I think considering the recipient's personal taste is the true goal, even for Valentine's Day. Of course, seasonal flowers will always be a win since they will be at their best possible quality and value. In terms of current trends, I notice nostalgia as a prominent thread running through a lot of creative realms including art, décor, and fashion, so that's informing some of what we do."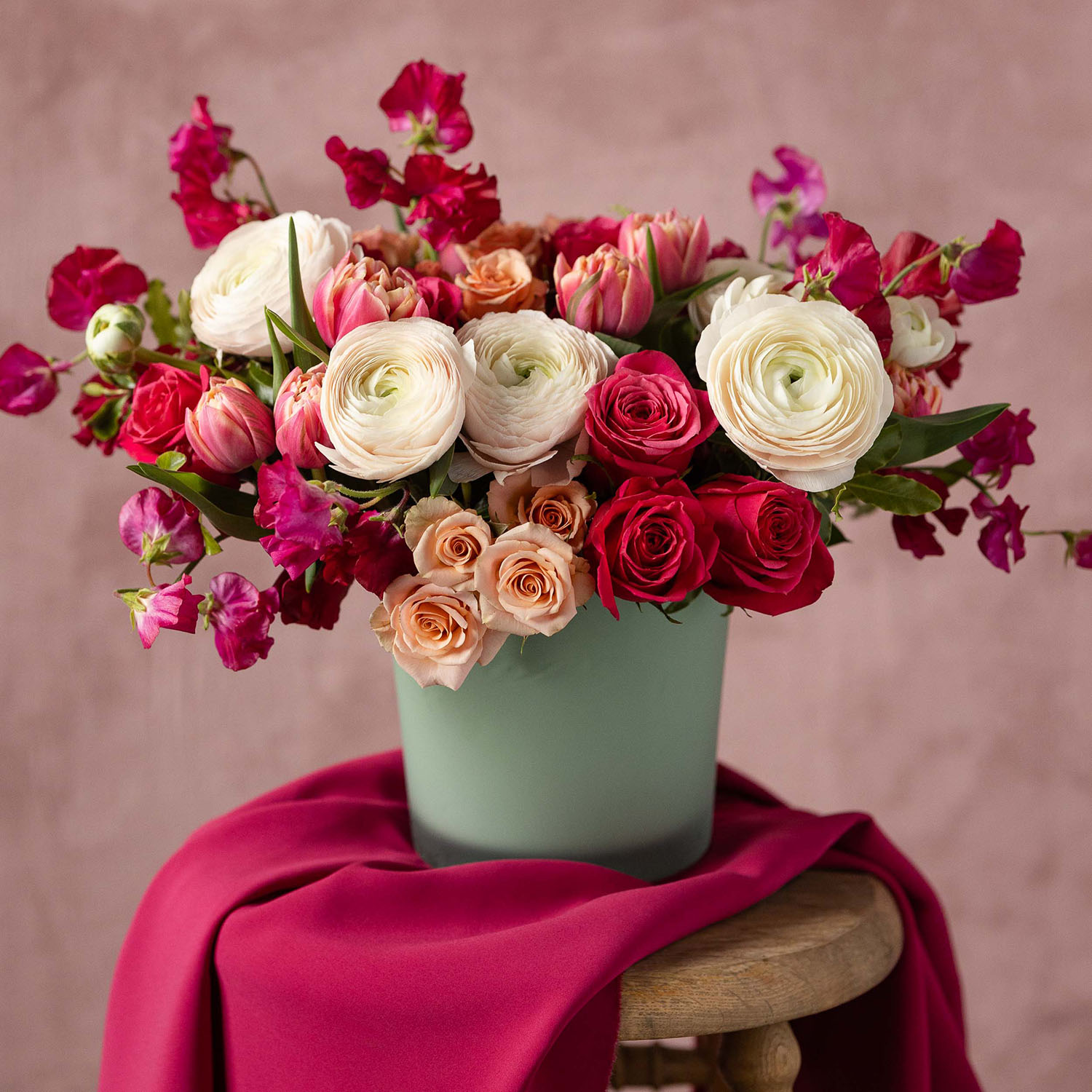 "This Valentine's Day, I personally find myself gravitating towards bright strawberry reds, pinks, and whites. I can't help but think of classroom decorations and exchanging valentines as a child. While I'm admittedly enamored by the kitsch, I still want the arrangements to be fresh, exciting, and beautiful—a design challenge I both set and cheerfully accept for myself.
If your loved one tends to prefer tradition over trend, a lush presentation of all roses would be the perfect fit. There's power in repetition, so a sea of saturated red roses creates a visually magical and impactful moment. For our rose arrangements, we use several varieties of red roses and spray roses to give the design plenty of variation in color, size, and texture."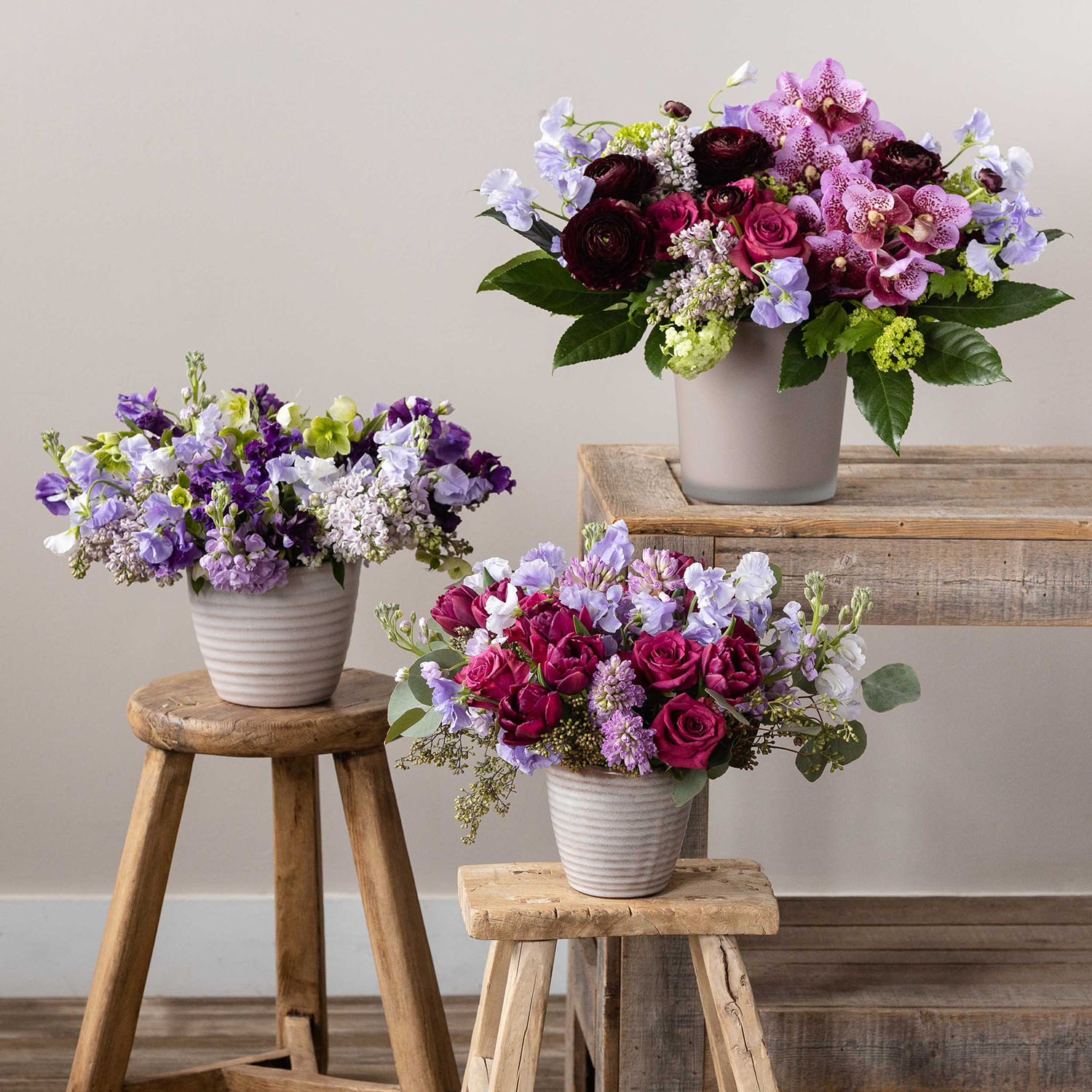 "For the Valentine who might prefer a less expected arrangement, we have a beautiful collection of plum and lavender show-stoppers. These are perfect for people who prefer the idea of something more novel or aren't into the traditional colors of the holiday.
In the end, we are here to help you figure out the right flowers to express all the love and meaning behind them. Our client team specializes in finding the perfect match for your perfect match. Above all, we are dedicated to making the process easy and making you look good."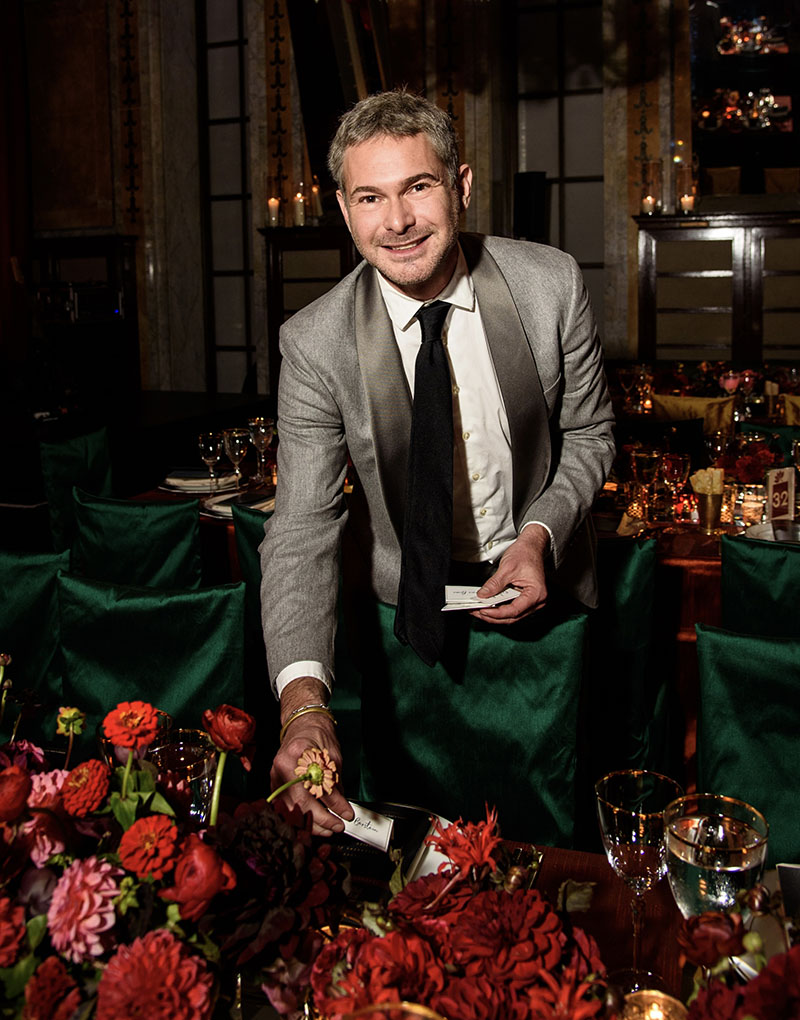 2. VAN WYCK & VAN WYCK
"There is nothing old-school about a glamorous, color-saturated bouquet—choose your blooms wisely and let eye-popping color be your guide. I love a bouquet of surprising combinations such as peonies, which burst into sumptuous bloom over several days, and carnations (yes, carnations, much maligned but one of my favorites for their vibrant color and ability to last a full week). Add some herbs for balance and spirit. Herbs lend symbolic meaning to your arrangement such as: vervain, for good fortune; lavender, which represents devotion; or rosemary, for loyalty and fidelity.
Of course, you can go tried-and-true with roses, but make use of a special and meaningful variety such as the Heart Garden Rose. With petals aptly shaped like hearts (isn't nature clever!), it effortlessly evokes romance."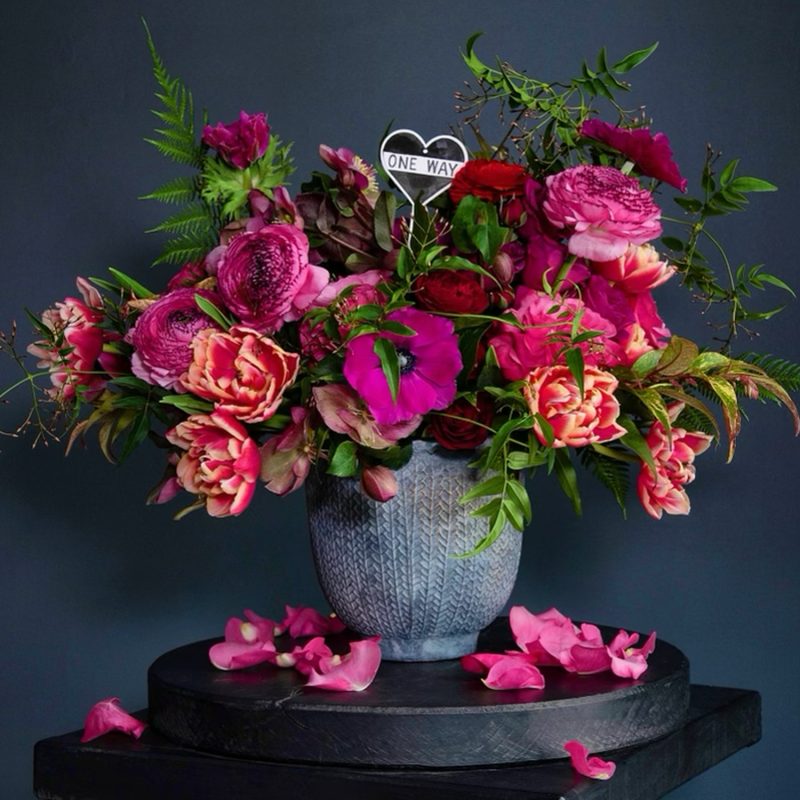 3. LEWIS MILLER DESIGN
"Moody, deeply romantic, and very sophisticated. We didn't go overly sweet this year for Valentine's Day, opting instead for a color palette of hot pink and velvety magenta. Texture came from anemones, fringed tulips, and ranunculus with petals edged in raspberry hues and a gold-flecked ceramic vase. In a sea of bubblegum pinks, we wanted a darker and more seductive combination."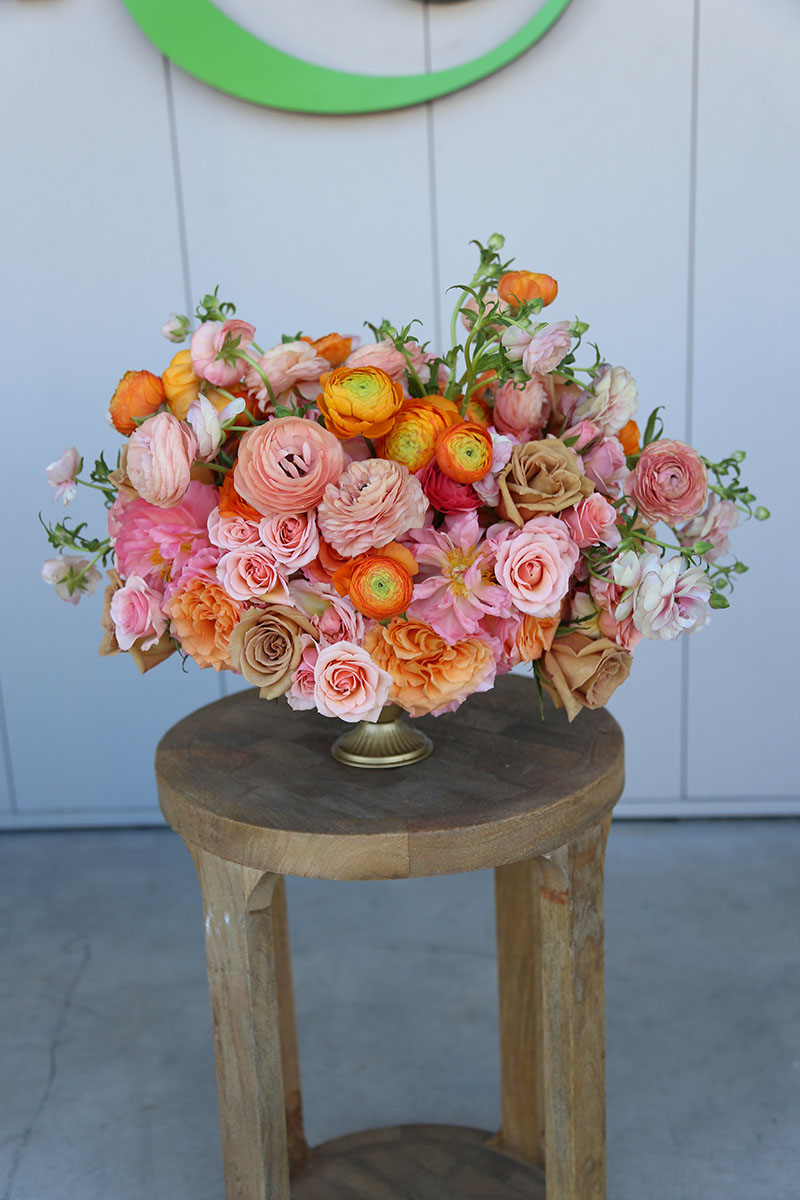 4. RENNY & REED
"Like most things in sunny Palm Beach, Valentine's Day celebrates bright and happy colors when it comes to floral design. For 2023, our design team is creating custom color stories in each arrangement, using eye-catching combinations of corals, pinks, orange, greens, lavenders, and whites. Our timeless style reflects texture and movement and always a touch of something unexpected."
Yes, we're ready for traditionalists with our lush red rose bouquets, but typically it's our famous use of color and unique flower selection that our clients gravitate towards. So be on the lookout for fabulous fringe tulips, coral charm peonies, bright green viburnum, pretty pink sweet peas, and—always, our favorite—ranunculus!"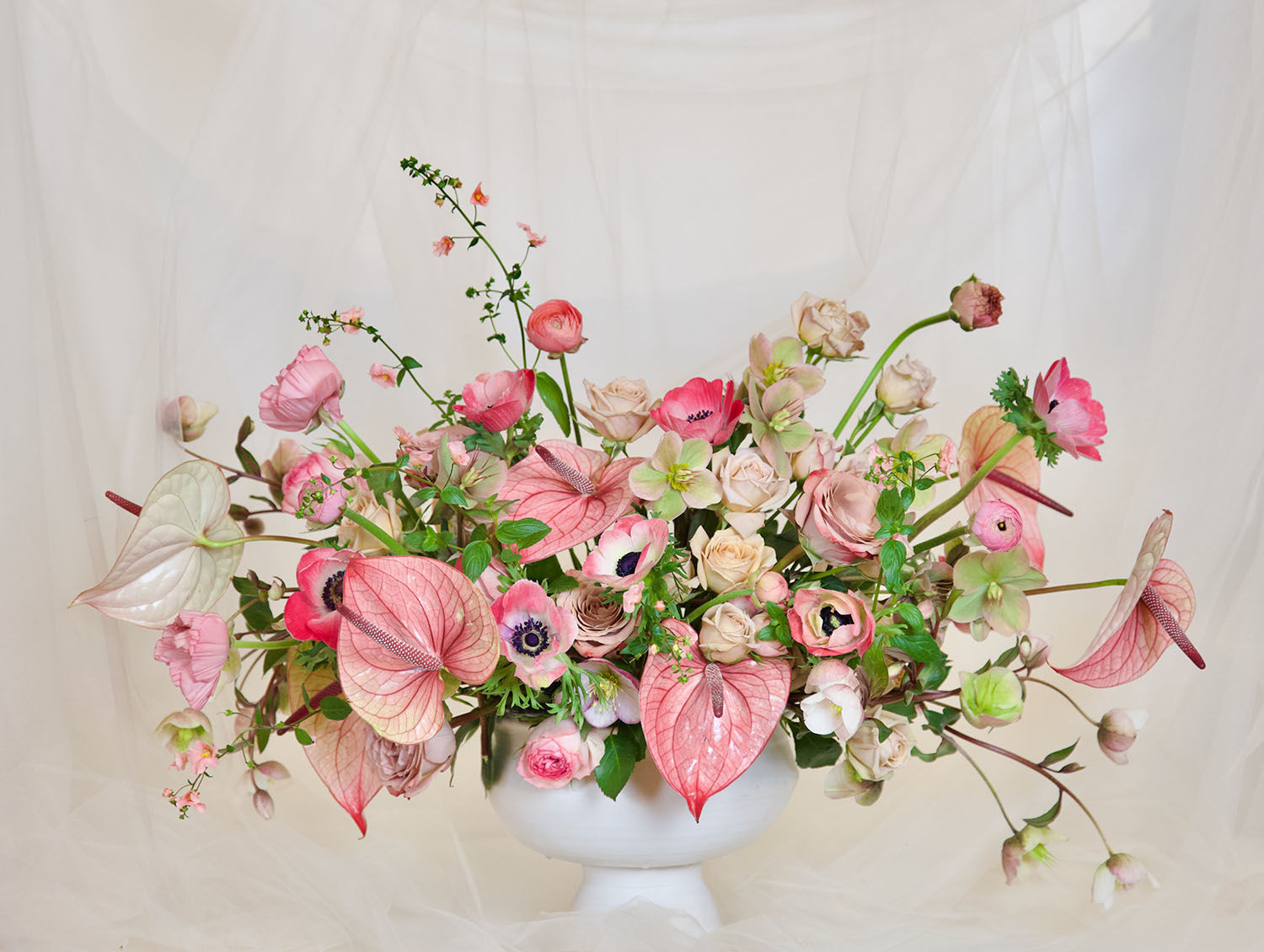 5. JOHN JAMES FLORAL & EVENT DESIGN
"What I have come to know about Valentine's Day flowers is that people love to hate red roses as much as they love to receive them. Nothing beats a heart-shaped box of often mediocre chocolates and greenhouse-grown deep red roses flown halfway around the world. Red roses mean only one thing—and everybody loves to be shown that they are loved. Having said that, I personally do not offer red roses unless you are ordering a minimum of 10 dozen exploding from a vase along with very good Champagne and delicious chocolates.
And while the classics are just that for a reason, I personally prefer a meticulously casual collection of flowers, often monochromatic with a secondary taupe or neutral color. This season, we are loving adding anthuriums to a traditional garden mix of icy-pink anemone, pale-pink garden roses, and ranunculus with accents of apricot mask flower and hellebore cut from the garden.
"The abundant and glamorous look of Flemish-inspired arrangements is certainly popular on social media and for good reason. When done correctly, a celebration of flowers inspired by the way they grow in the garden is a joy to behold."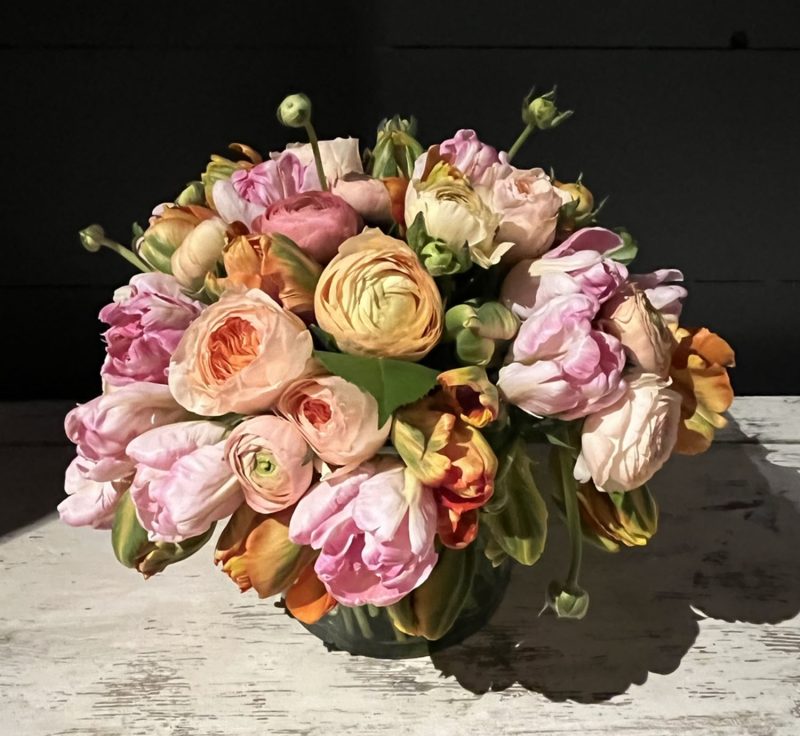 6. REX
"I like to embrace the nuanced complexities of flowers, whether they're ordinary or exotic, and use that as my guide in creating sculptural arrangements. The flowers themselves lead the way to the architectural structure.
A signature of mine is using fluffy, multi-colored feminine lines in tight, compact arrangements that are easy to maneuver. And a few little surprises here and there—a different flower sprig shooting out above the rest, a hidden bloom nestled in the middle.
When it comes to Valentine's Day, show someone how much you love them by choosing not just traditional roses, but vibrant, exotic, and unusual flowers. And cheerful! Juliet rose is bright and unusual, while chocolate Cosmos (Cosmos atrosanguineus) is very dark and rich, sometimes almost black. Gloriosa or flame lilies—in vibrant red, orange, and yellow—are my favorites."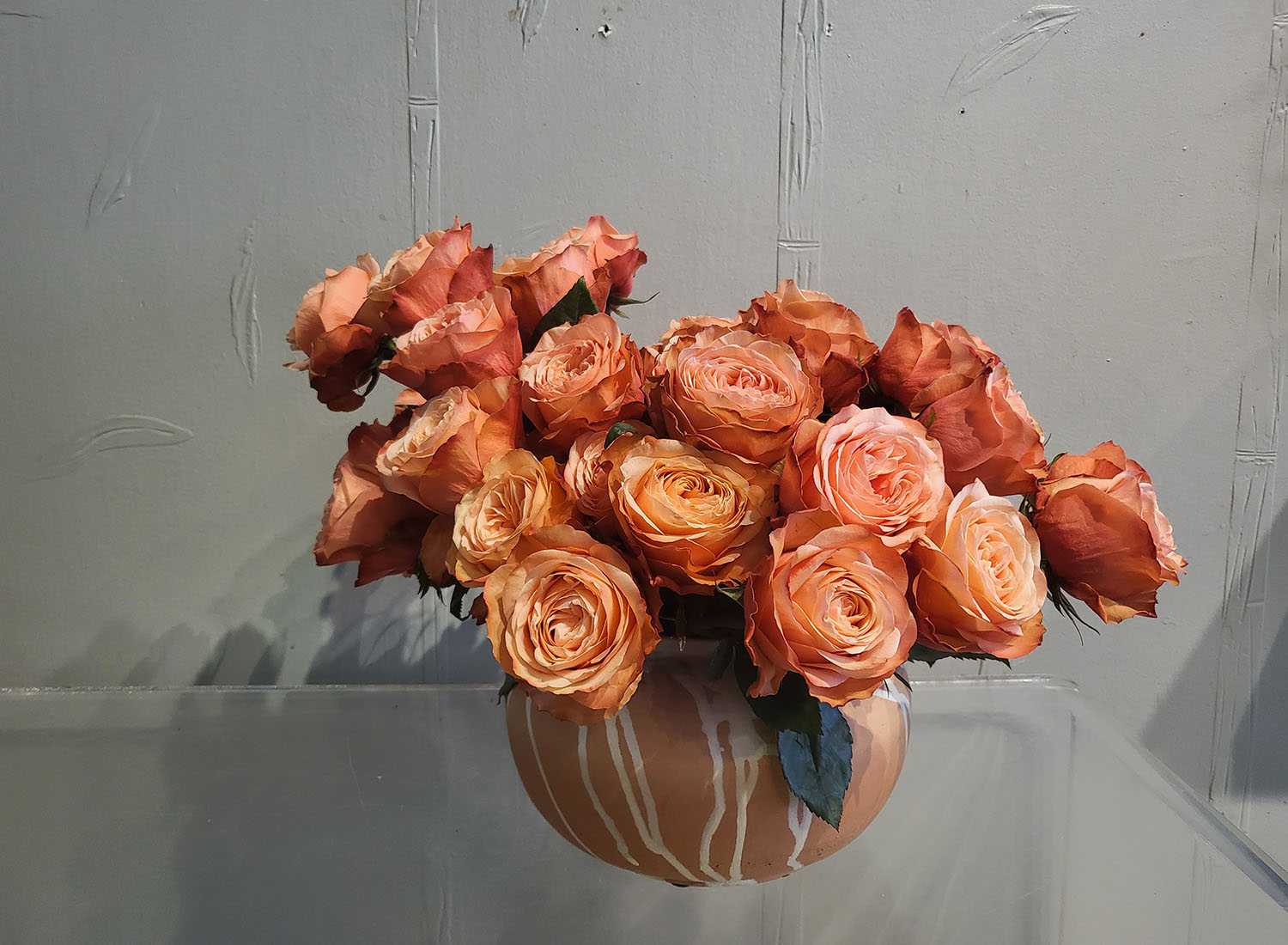 7. LILY LODGE
"We specialize in antique pottery and vases in a variety of styles, and people tend to come to us looking for that—more of a meaningful, long-lasting gift. For Valentine's Day, a lot of clients this year are leaning toward big-ticket items and substantial vintage vases. As far as the flowers, it's very monochromatic and going one of two ways: either deep, almost burgundy reds or pale, fleshy pinks.
We're also seeing more requests for red roses than before. They had fallen out of favor for a while as maybe too generic or traditional, but people are reverting to the old-school look of the classic big red rose. We only use specialty imports or garden varieties like the Mayra, Jubilee, or Red Piano—not your basic grocery-store rose."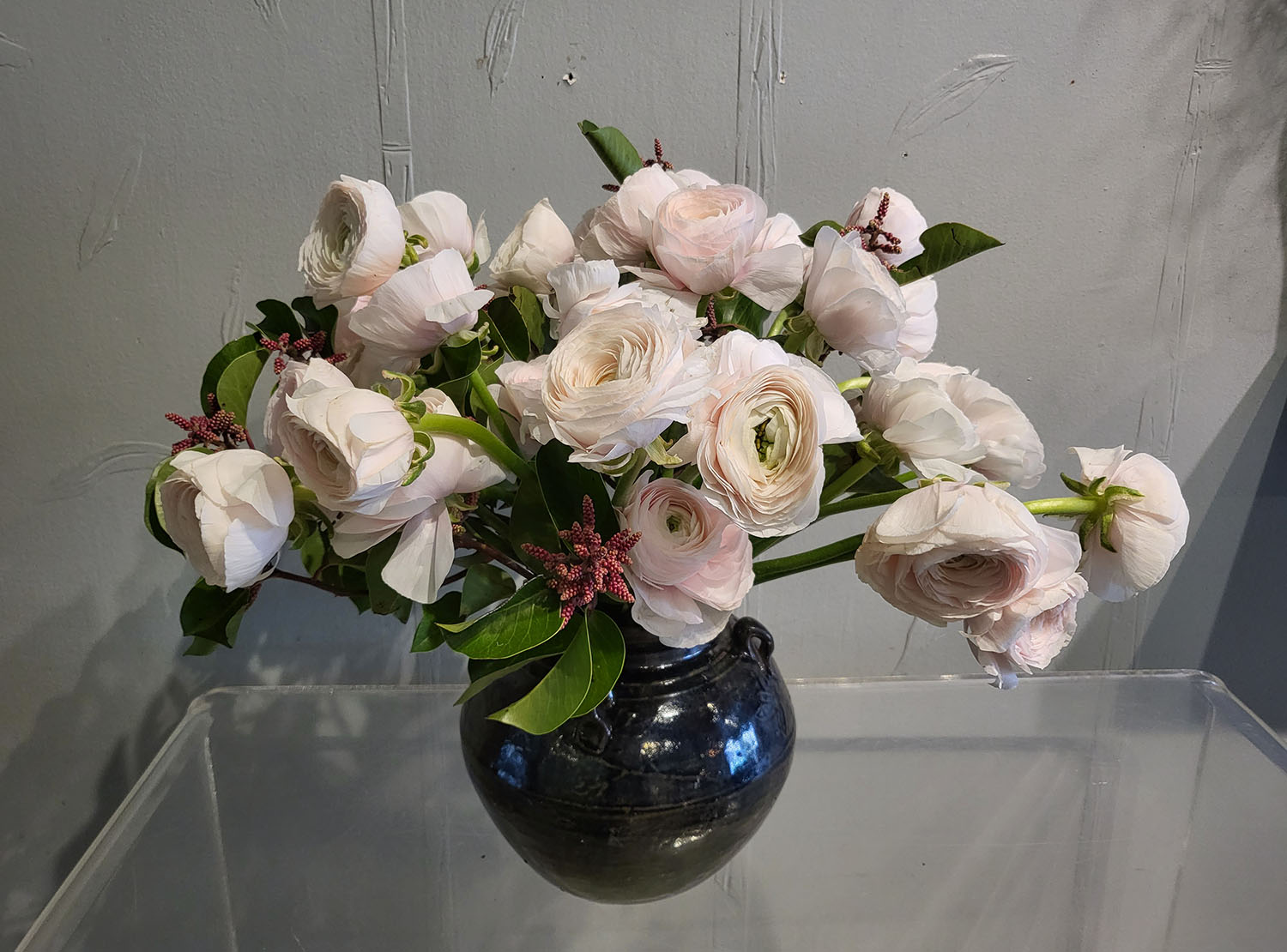 "We curate our looks around the individual vessels themselves. In terms of trends, I would say loose, natural arrangements are the dominant style; people want to see something as if it was growing naturally with its greens in the vase. Very few people are asking for a pavé of roses—I'd say that's a trend that's fading fast.
Other than roses, anemone and ranunculus are very popular this year—en masse, and messy. Not structured, not fussy, not contrived. So 'whimsical' is more of a trend—but again, this is a holiday driven mostly by men, and they're not always up on the floral trends, so we have to guide them."
Next Post