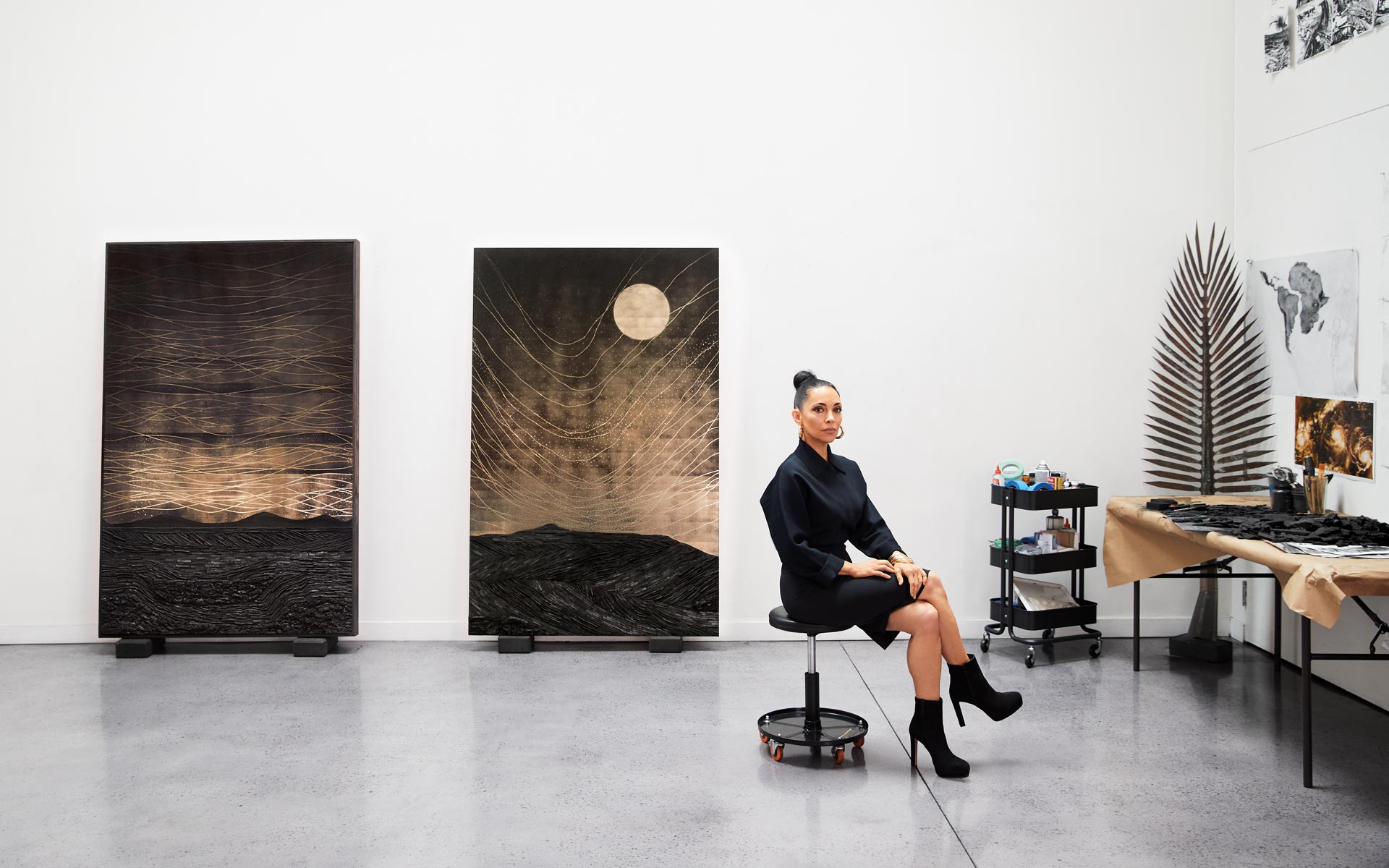 Tour Teresita Fernandez's Multi-Level Brooklyn Studio
The New York–based artist mines the complex histories, mythologies, and beauty of landscapes for her evocative works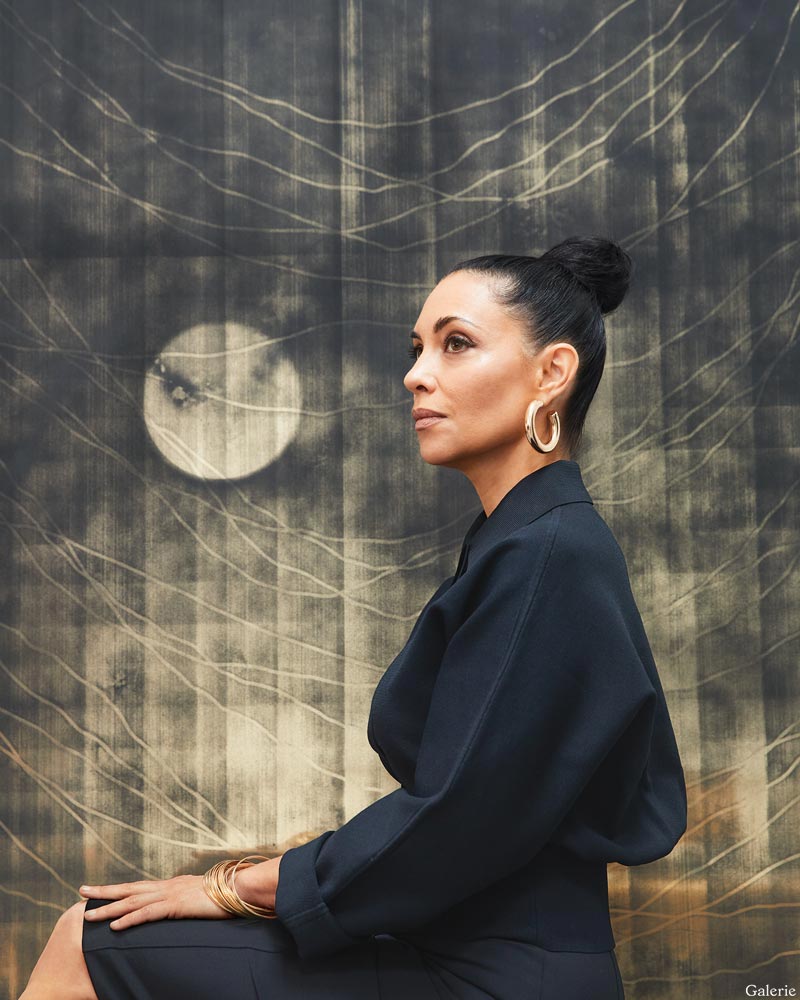 Gorgeous and fierce. Poetic and political. Seductive and confrontational. The art of Teresita Fernández is all of these things. And that is her intention. "I refuse to choose between creating something beautiful and exquisite and making art that is social-political," says the Brooklyn-based artist, who grew up in Miami, a child of Cuban immigrants. She suggests that much of her recent work is "almost like a terrible beauty."
Throughout her three-decade career, Fernández has been making evocative artworks and installations that reference natural forms and phenomena, from waterfalls, mountains, caves, and celestial skies to auroras, mirages, fires, and storms. Her primary interest isn't nature itself but the sociohistorical and psychic layers that are embedded in what she calls the "stacked landscapes" of memory and imagination.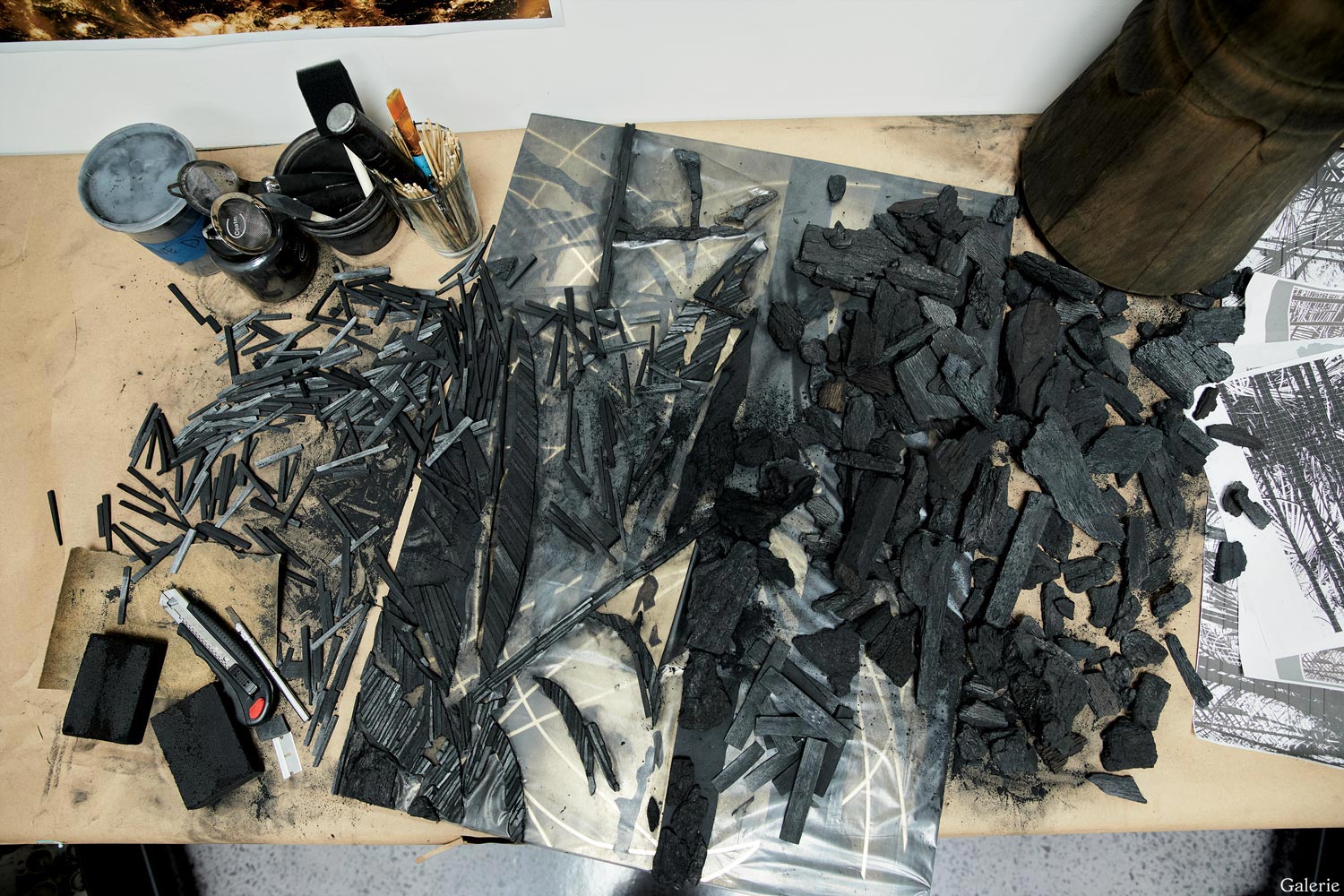 For Fernández, beauty is a tool to draw viewers in and challenge their perceptions, to push them to see more deeply. That might mean looking beyond the superficial gloss of romanticized landscapes or—as with the Caribbean-focused works she showed at her longtime New York gallery, Lehmann Maupin, last fall—acknowledging colonialism's devastating legacies of environmental and human exploitation and economic injustice.
With all of Fernández's work, materials are key. (Not coincidentally, her recent midcareer survey that appeared at the Pérez Art Museum Miami and the Phoenix Art Museum was titled "Elemental.") She has delved into glass, graphite, malachite, ceramics, and, for the past several years, charcoal, which she applies to reflective metal panels by drawing or rubbing and attaching solid pieces in relief.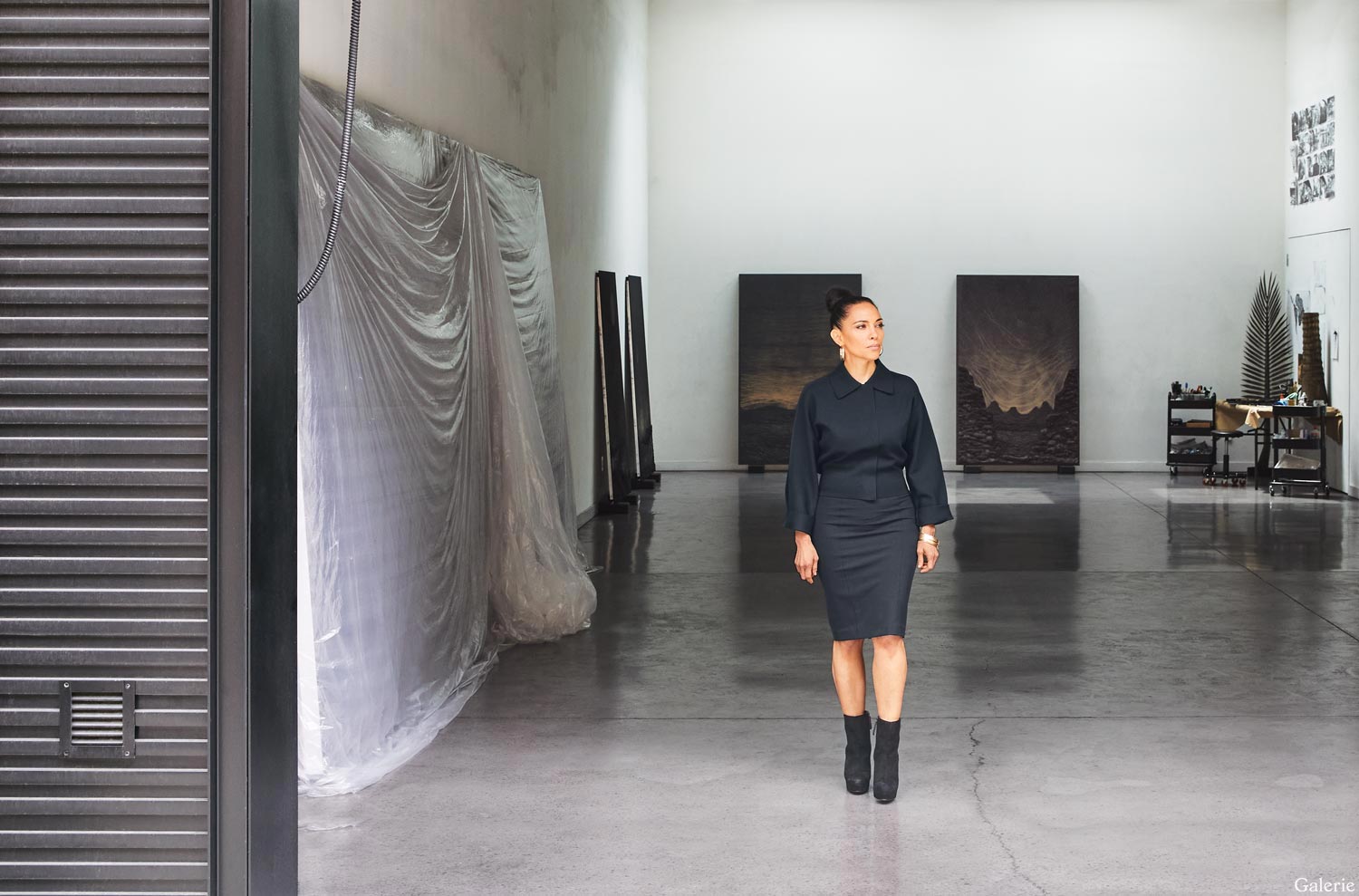 A group of works in progress at her studio this summer—some of which will be included in a solo show at Anthony Meier Fine Arts in San Francisco, October 14 through November 19—depict barren, rocky landscapes on gold-chrome panels, their skies filled with dusky clouds and enigmatic swirls, radiant suns or glowing moons. Partly inspired by the art of Japan, where Fernández spent time early in her career, the contrast of "lightness and darkness, the glint of the gold and earthiness of the charcoal," as she puts it, is a recurring theme in her oeuvre.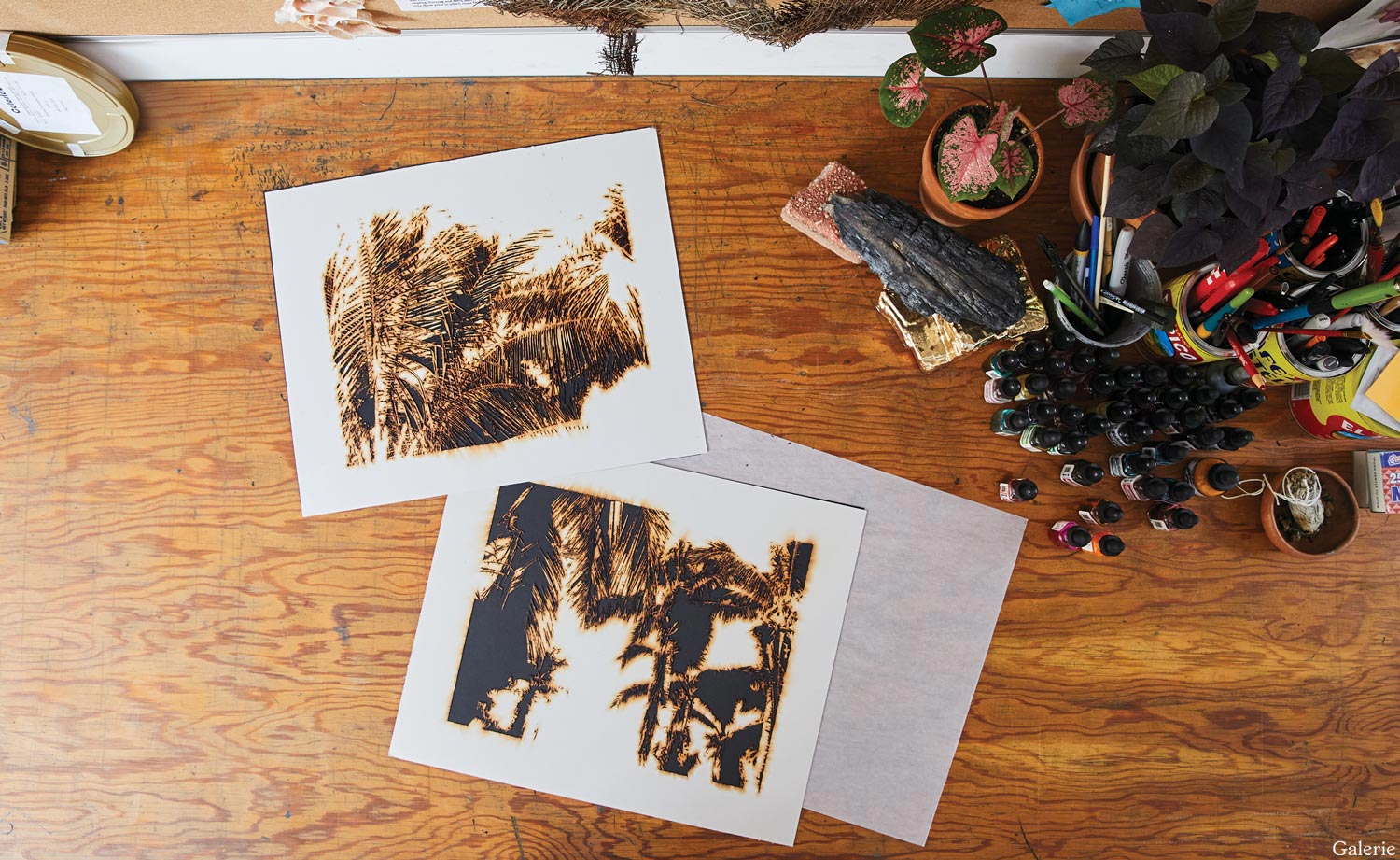 Her use of mirrored surfaces means viewers see themselves, often indistinctly, inserted into the landscape as they move around the pieces. "There's a sense of wayfinding and finding yourself," Fernández says. "Of course, that's a metaphor for understanding your place, the way you fit into a social structure."
Since the late '90s, Fernández has been making art in this same Brooklyn location, where the genteel brownstones of Boerum Hill give way to industrial sprawl along the Gowanus Canal. Four years ago, having outgrown her warehouse space, she decided to replace it with a multistory studio building on the same site. "This is home. My children grew up in the old studio," she says, referring to her two kids, now ages 20 and 17.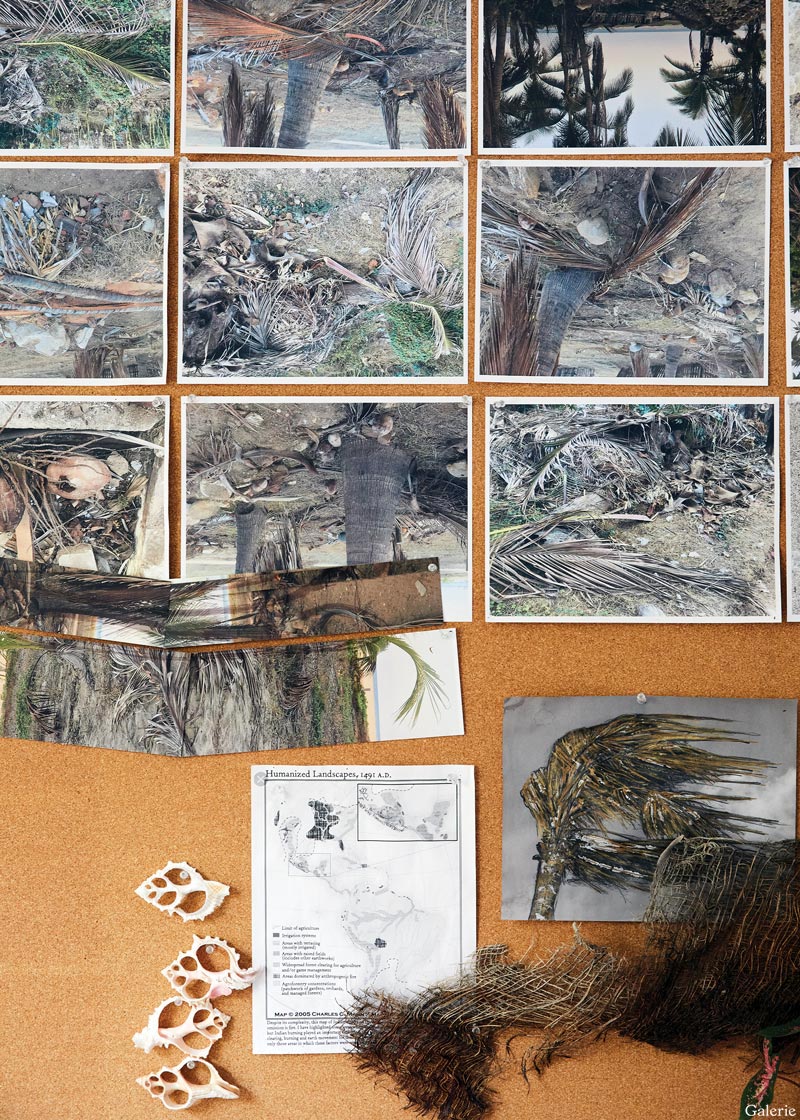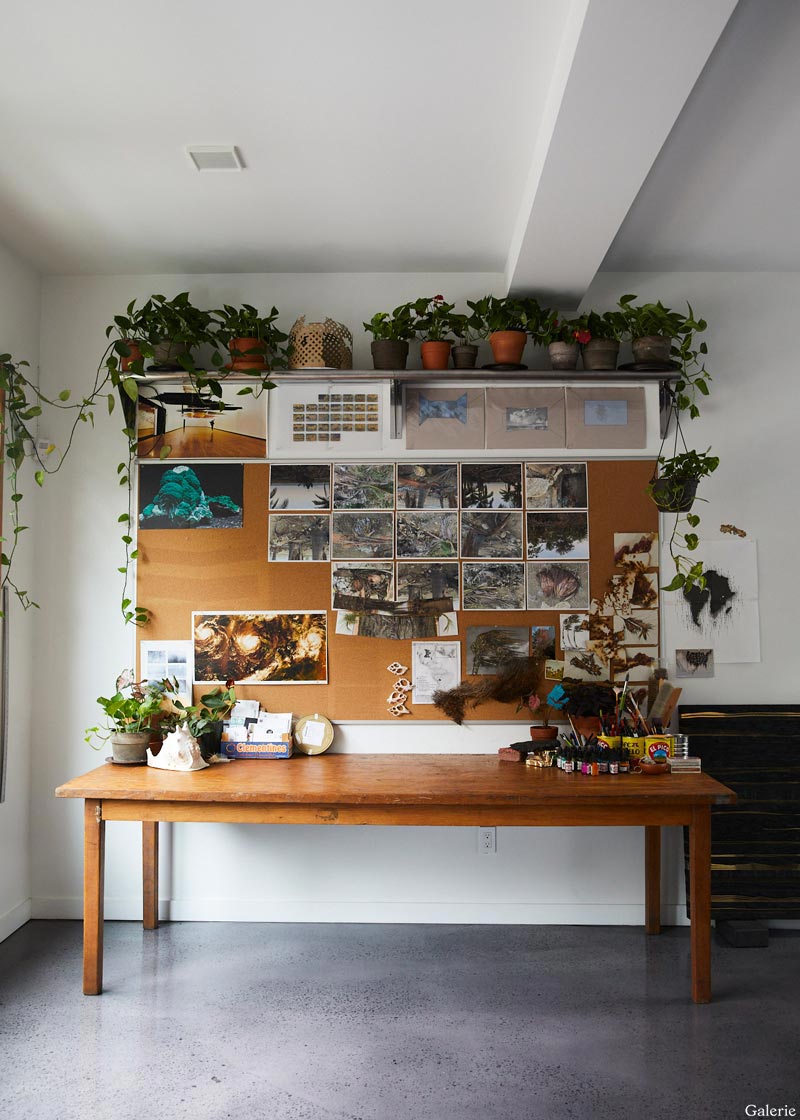 To oversee the design, Fernández turned to Fanny Chevalier Mueller of Architect-A2, the Brooklyn firm that renovated her home. Together they created the 4,000-square-foot building with a double-height space for "dirty" art making on the ground level and a versatile "clean" second floor with tables for administrative work, research, and writing as well as for creating drawings and smaller pieces. The building also provides extensive storage, and it has a roof terrace that can serve as an outdoor work area and entertaining space.
After shutting down the studio for a few months at the start of the pandemic, Fernández spent part of the ensuing year on major public commissions, including a 29-foot-wide landscape that subtly taps into ideas about migration and immigration and is now installed at Denning House on the Stanford University campus. At the Philadelphia Museum of Art, the inaugural work displayed in a new atrium designed by Frank Gehry is an 18-by-28-foot version Fernández made of her Fire (United States of the Americas). On view through the spring, the puzzle-like map of the U.S., in which the states are rendered in solid charcoal and surrounded by smoky striations, is a smoldering vision of America, with its often-forgotten outlying territories conspicuously included.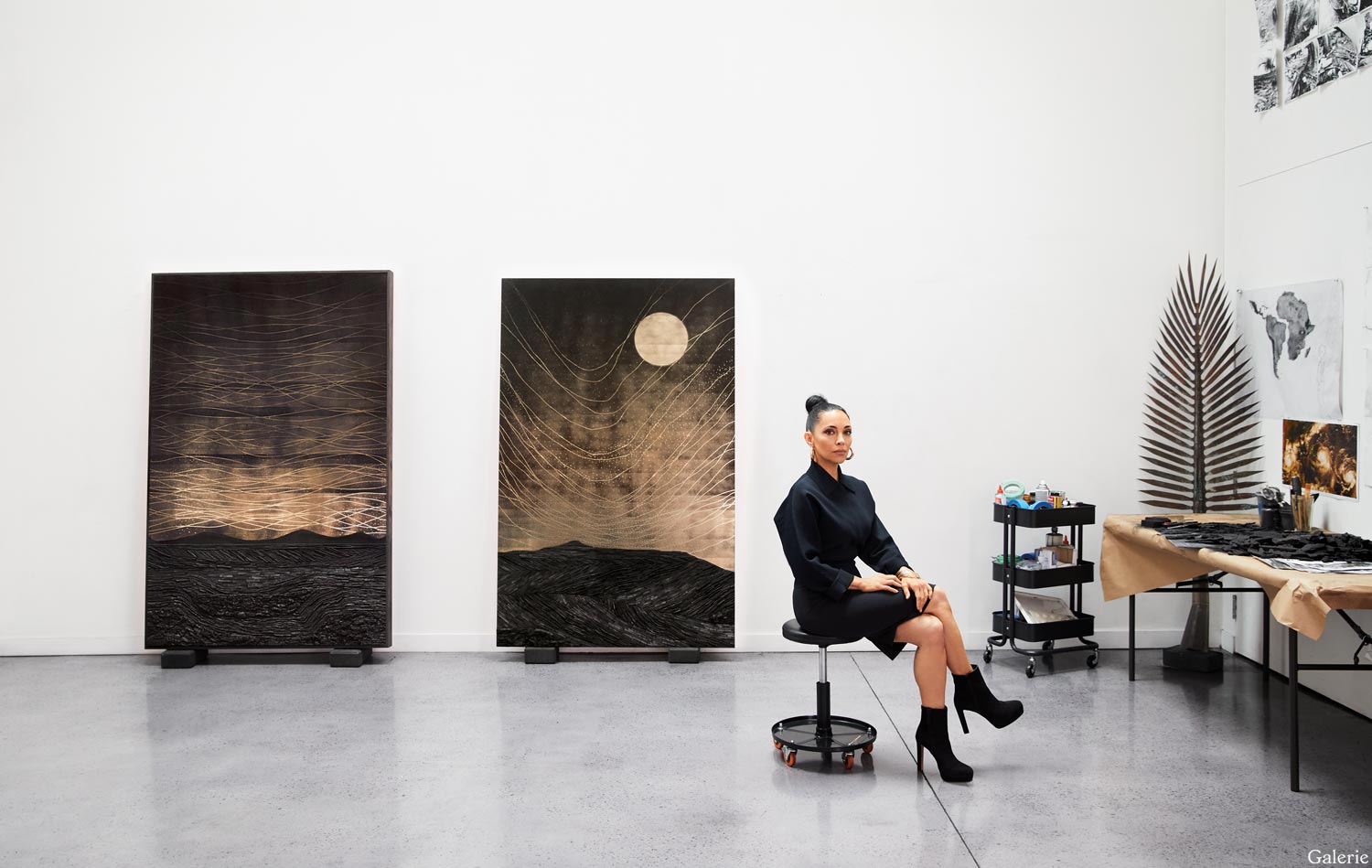 Also making its debut this summer was an undulating trellis of mirrored stainless steel, perforated with foliage patterns, that Fernández created for a new terrace at the Brooklyn Academy of Music's Harvey Theater. Titled Paradise Parados, the installation references climbing vines and garden walls as well as theater curtains. It is also intensely interactive with its surroundings. "The piece is like a cinematic device that's generating images, with this very dynamic light play," Fernández says.
In all of her art, there is a deep sense of interconnectedness—between the personal and universal, the material and ephemeral, the literal and metaphorical, even the terrestrial and the cosmic. "Our blood is literally made from the same ferrous material as a star a billion miles away," remarks Fernández. "It's all the same stuff."
A version of this article first appeared in print in our 2021 Fall Issue under the headline "Fertile Ground." Subscribe to the magazine.
Next Post