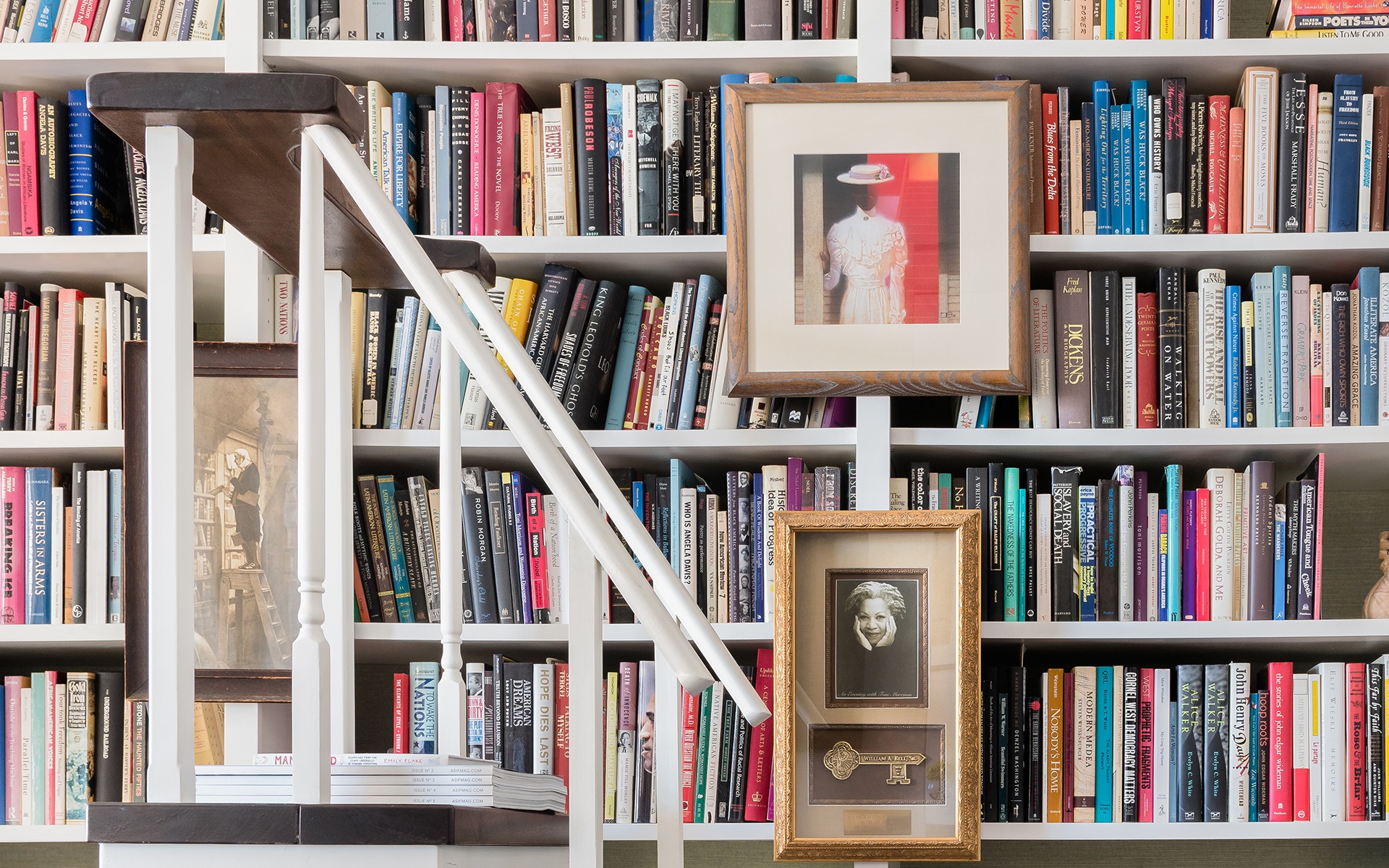 Toni Morrison's Personal Library Is Now Available to Purchase
Many of the books were inscribed to her by famous authors and celebrities, among them Elie Wiesel and Denzel Washington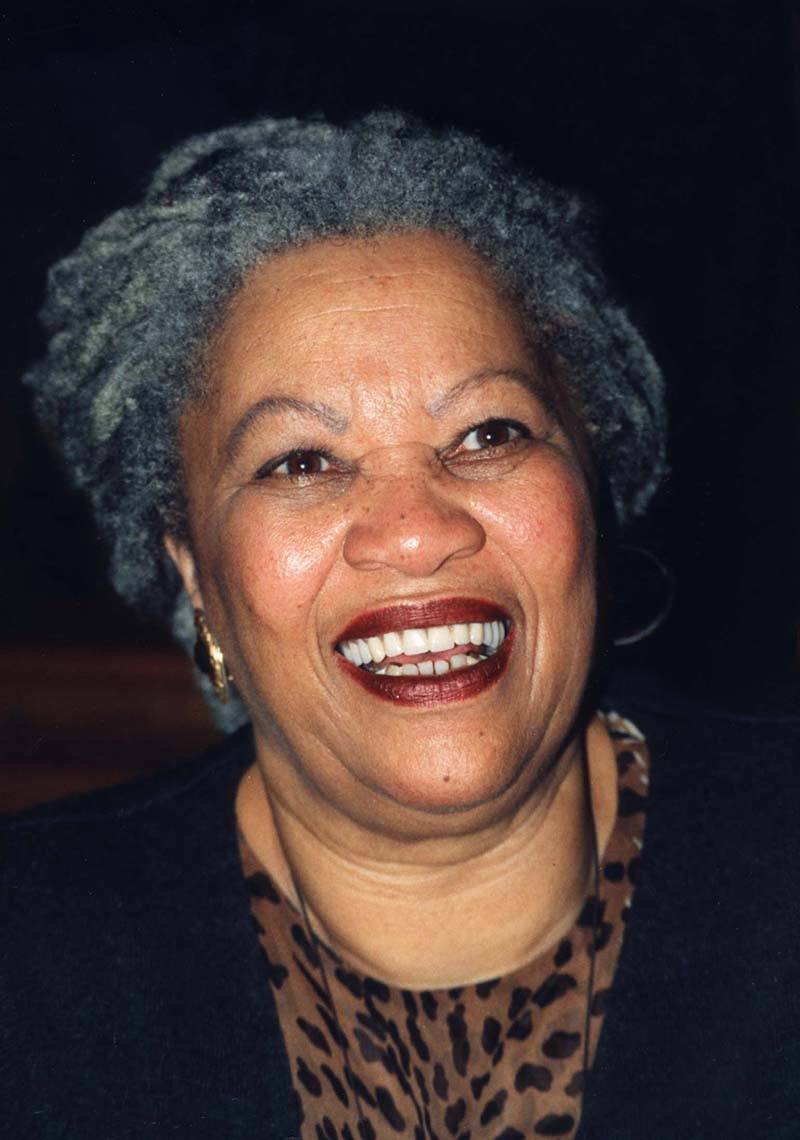 Many homebuyers approach touring properties as if they are a modern-day Sherlock Holmes. As they meander from room to room, they adjust their metaphorical magnifying glasses to build a profile of the owners based on clues from the photos, furniture, and fineries. Forming an image of the owner not only helps them assess the seller's desire to sell but can help unlock any secrets that the residence may keep.
But, what if the home in question was owned by one of the most respected American authors of the 20th century, a Nobel and Pulitzer prize-winning wordsmith, who also was awarded the Presidential Medal of Freedom? And, not only was the home for sale but her entire personal book collection was on display and available for purchase with or without the home?
When literary legend Toni Morrison died last year, her family left her Tribeca condo intact. Now, the family has tapped Brown Harris Stevens to list Morrison's three-bedroom residence for $4.75 million. Notably, the Beloved author's entire 1,200-plus collection of books is available for purchase in a separate deal, and the family is willing to negotiate on price. (The collection is being sold in its entirety and cannot be purchased piecemeal.)
In her 1993 Nobel Prize in Literary acceptance speech, Morrison said: "We die. That may be the meaning of life. But we do language. That may be the measure of our lives." Access to this library and the language that mattered most to her could be a key to her brilliant mind. Now, that would knock even Sherlock's socks off. And, appropriately, The Original Illustrated Sherlock Holmes by Arthur Conan Doyle sits boldly in her collection.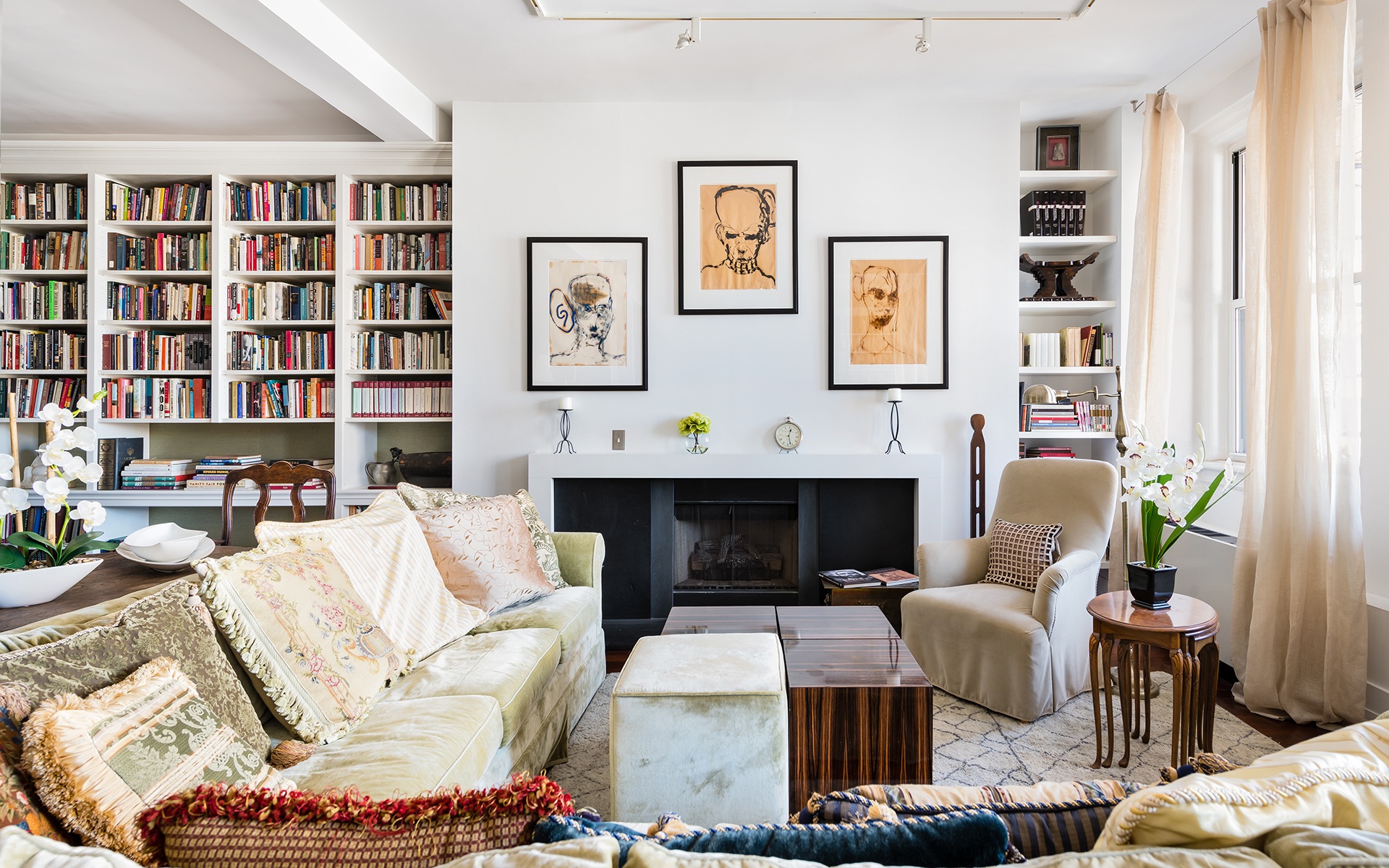 Some not-so-surprising titles in her collection:
• Her library is filled with books about and by the Obamas and the Clintons, W.E.B DuBois, Langston Hughes, Zora Neale Hurston, Gayl Jones, Henry Dumas, James Baldwin, and Mark Twain.
• Many books in her library were written by and inscribed to her by famous authors and celebrities, e.g. Elie Wiesel and Denzel Washington.
• The three books on her bedside table are Robert A. Caro's Lyndon Johnson biography, David Maraniss's Barack Obama: The Story, and Stephen King's Revival.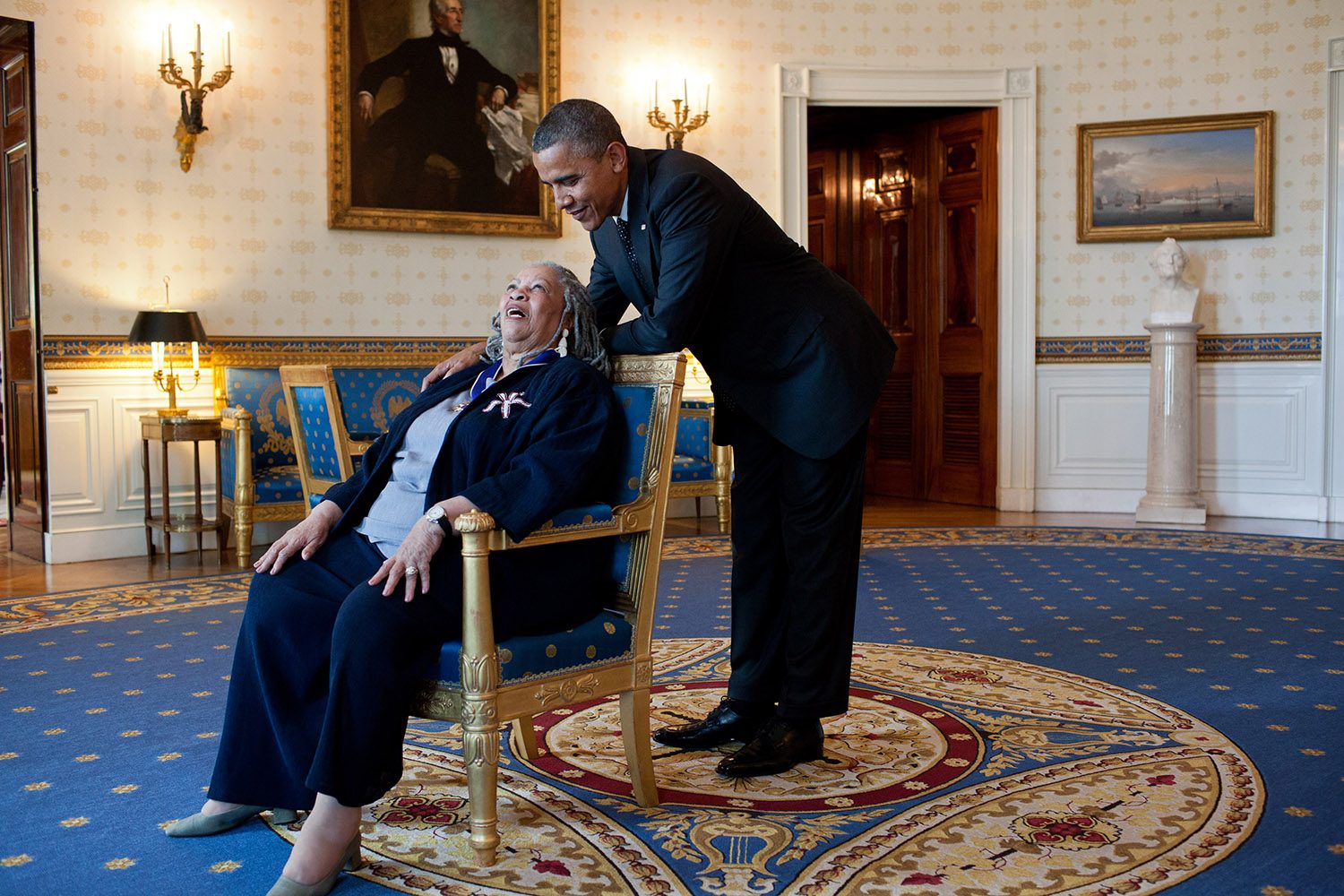 Some somewhat surprising—but not really—things about her collection:
• She owned a beautiful gold illustrated copy of Song of Solomon with the bookmark on Chapter Four.
• She displayed multiple-framed Dewey Decimal catalog library cards of her novels.
• She edited as she read.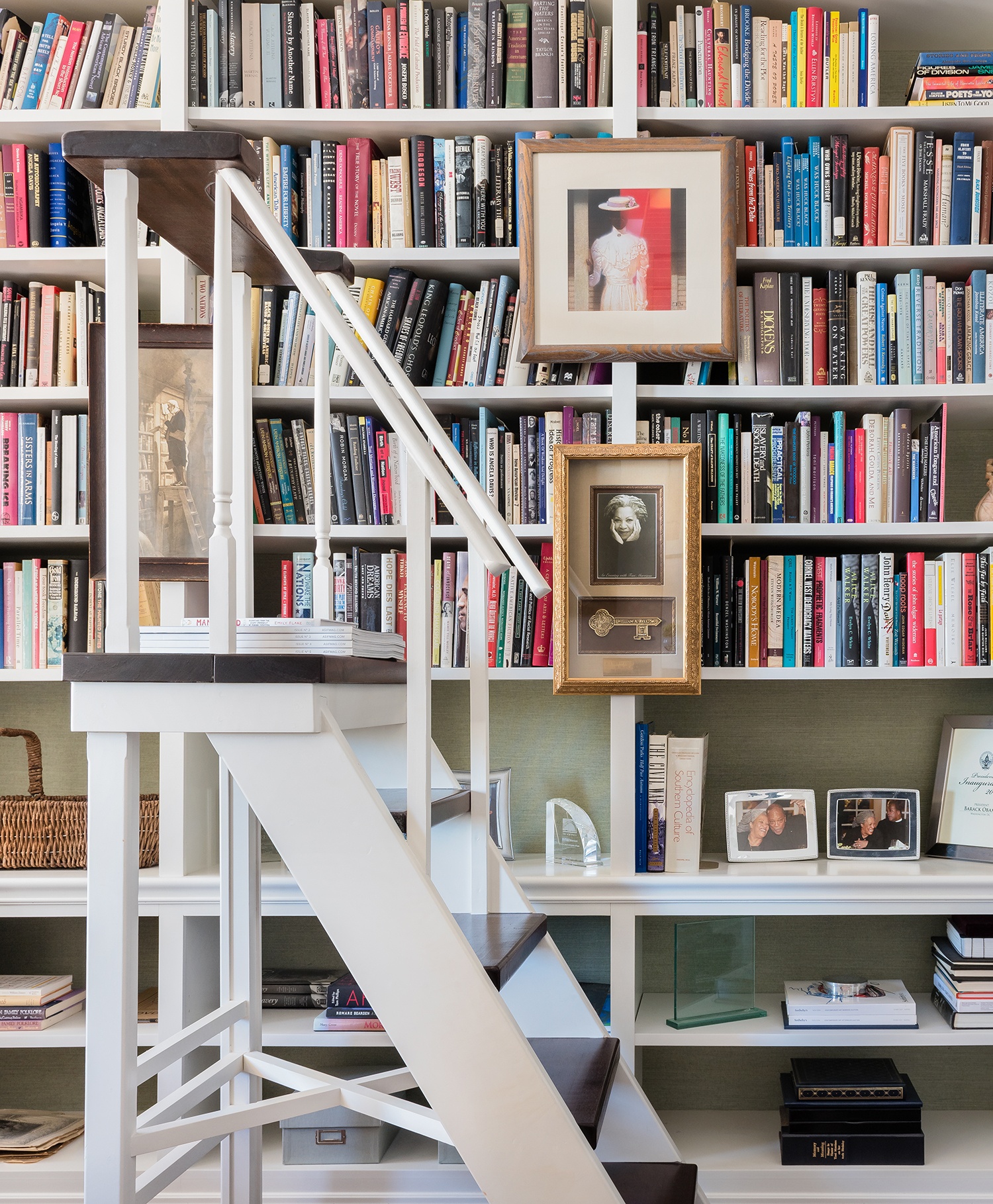 Some very surprising book finds:
• Her entire multi-stack collection is alphabetized by the author's last name. 
• She hardly ever broke the spine of the books. Not a single page is dogeared.
• She owned multiple Stephen King novels but not the most popular ones.
• She never bought a bookmark and often used found items. For instance, one book had the leftover sliver of a FedEx cardboard envelope as a bookmark, another a small card with directions for her answering machine. She did have one bookmark that came with a book she bought the book at Book Culture in South Harlem.
• She had a December 2019 People Magazine, to which my first reaction was "Holy Cow!" I then realized Michelle Obama was on the cover, and there was a Post-It note signaling which page Toni was featured in it. 
• Some unexpected books on her shelves: Jane Smiley's Moo, Susan Sontag's I, etcetera, Wally Lamb's She's Come Undone, and Hillary Mantel's Wolf Hall.
• She had a few never-returned library books. The most interesting was a copy of her own book, The Bluest Eye, from the Burnaby Public Library with copious notes, underlines, cross-outs on every single page.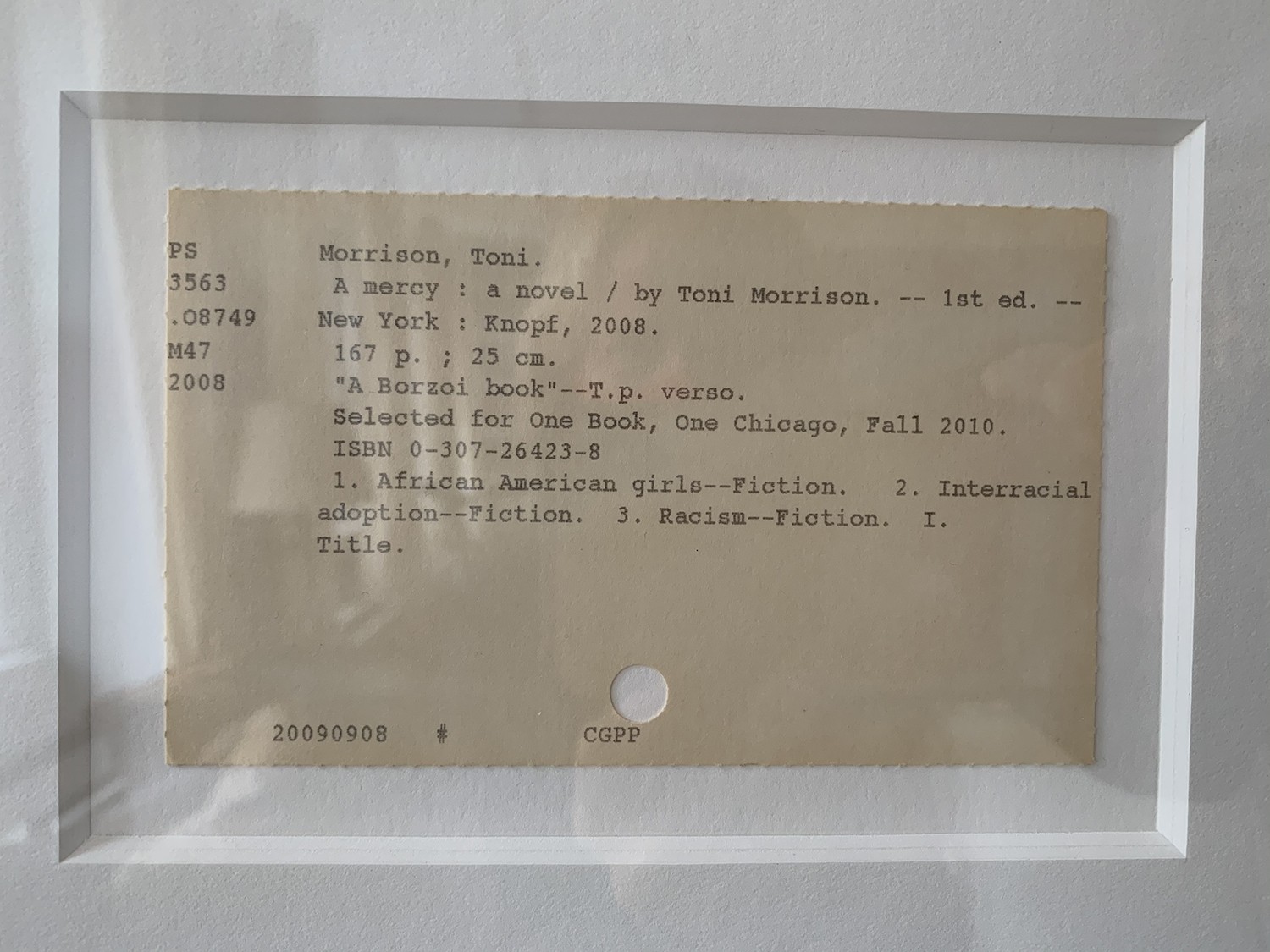 Perhaps Morrison kept the aforementioned library book scrawled with notes because she was amazed to find a reader so engaged with every word—although that would not strike many as surprising. Imagine if that reader knew that his or her detailed annotations made it all the way back to the original author.
Most often, actions speak louder than words. But, when it comes to Toni Morrison, her words spoke volumes.
The home is listed for $4.75 million with Brown Harris Stevens. Parties interested in the library collection should contact broker Amanda Brainerd.
Editor's Note (11/5/2020): A spokesperson from Brown Harris Stevens has released the following statement: "Subsequent to the printing of the article in Galerie, the demand for Ms. Morrison's books has been overwhelming. The estate is now reevaluating how to handle the future of this important collection."
Next Post