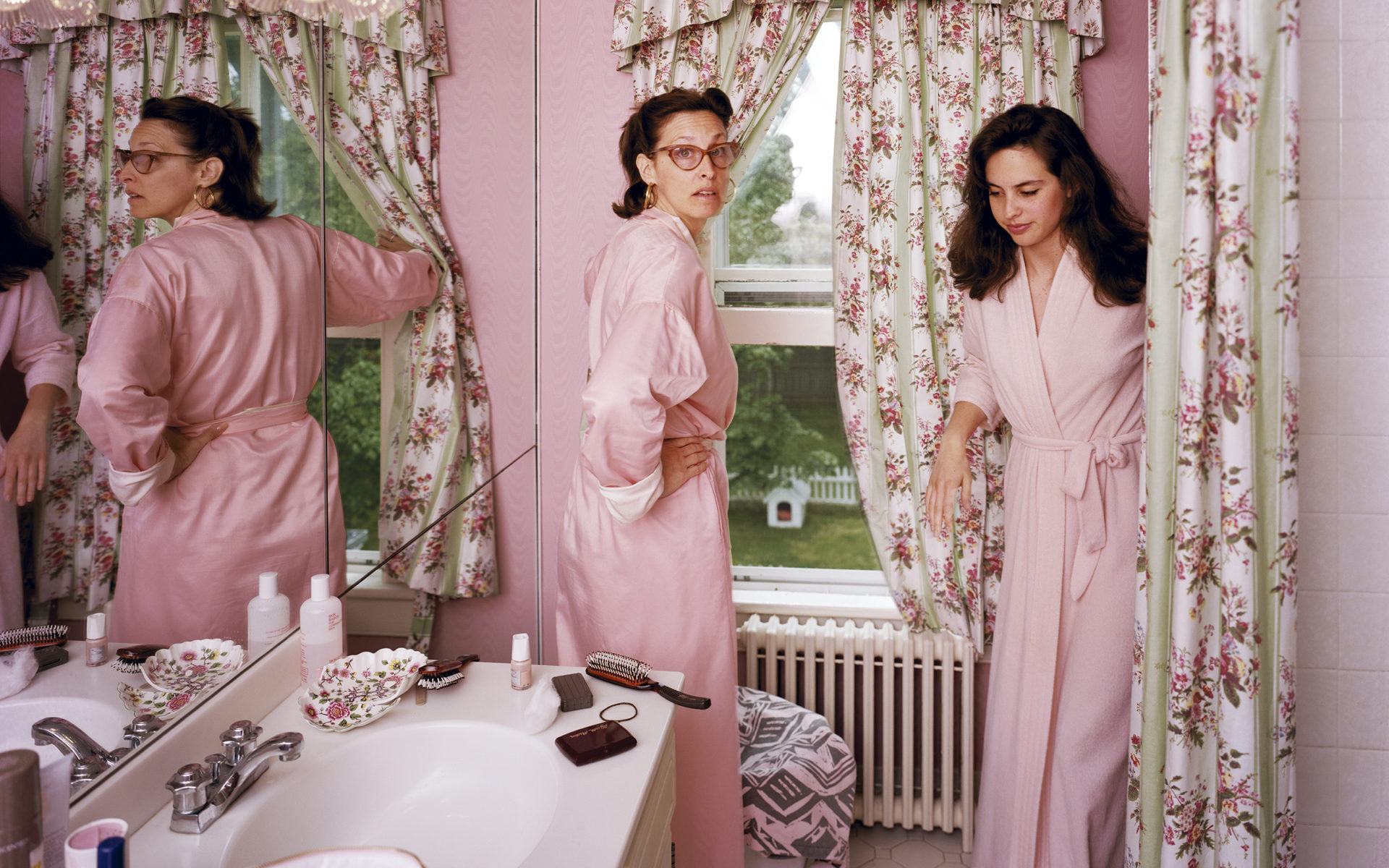 Tina Barney's Strikingly Intimate Photographs of American Life
A gorgeous new book from Rizzoli captures the domestic lives and social rituals of East Coast families and Europe's upper echelons
Since the early 1970s, Tina Barney (b. 1945) has been acutely observing individuals in ordinary domestic moments, capturing them with her signature large-format camera. As the subjects of her photographs stare outward, the viewer is drawn into their private worlds. This engagement marks an intimate and unparalleled study of the social and cultural lives of predominantly East Coast families and Europe's upper classes, for which she uses photography as her tool. Her work has been showcased in high-profile exhibitions such as the 1987 Whitney Biennial and in a mid-career retrospective at the Museum of Modern Art in 1990. Now, her stunning, three-decade body of work is assembled in her most comprehensive book to date (Rizzoli, $100), with 150 color photographs divided into six distinct chapters.
The first, Home, is a record of the different cultural shifts that she noticed from the 1970s through the '90s, and contains some of her most personal pictures. An overarching obsession is a fascination with disparities of wealth and privilege. For much of the '80s and '90s, this meant taking pictures of her friends and family as they went about their daily duties on Long Island and in New England.
The choreographed, intensely-hued tableaux hover somewhere between theatre and documentary, forcing the viewer to question what's real and what isn't. One of her most iconic works appears here, Sunday New York Times, 1985, a large-scale, staged portrait of a family at the breakfast table using a Toyo 4×5 field camera. A later chapter, Small Towns, is devoted to a series she developed of the patriotic family traditions in Rhode Island, while Athletic Rituals reveals her forays into digital photography.
In the final section, Youth, the book returns to its beginnings, with photographs taken between 2015–16 featuring the grandchildren and great-grandchildren of her some of her earliest subjects. "People look the same, dress the same, act the same," Barney explains. "The wonder of it all is that that black box, no matter what size or make, has managed to mystify me for so much of my life. When we look at ourselves in the mirror, we can't really see what we look like. The only way to examine ourselves, or the history of our lives, is through photography."
See a selection of images below:
Next Post