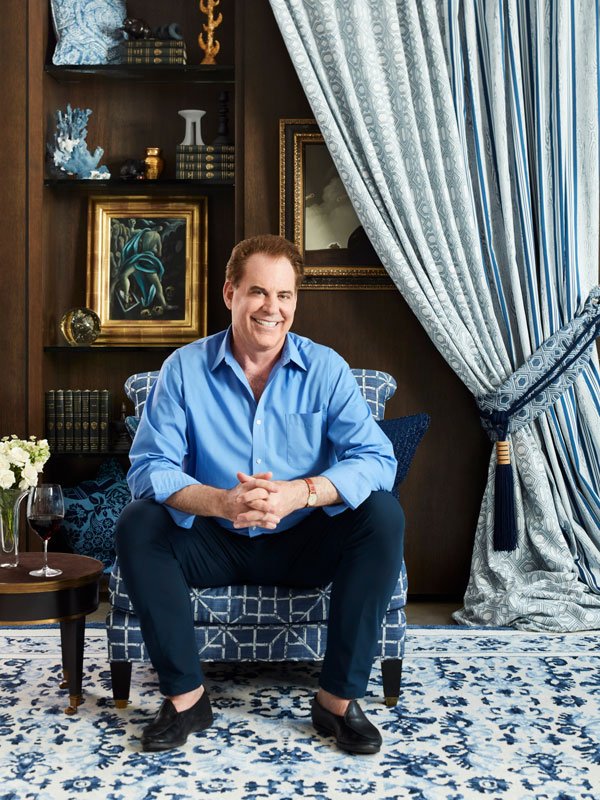 When it comes to portraiture, designer Timothy Corrigan is a man on a mission. With email alerts set for his favorite painters with the major auction houses and specialized dealers aware of his particular interests, Corrigan has amassed an incredible (and still growing) collection of an art form that for many has gone out of fashion.
The rare treasures he's amassed from such legends as John Singer Sargent, Carolus-Duran, Henri Fantin-Latour, and Jacques-Louis David have enlivened the interiors of his many homes from Los Angeles to France. And it's not only the big names he's after. He'll also fall madly for a portrait of an unknown gentleman or lady once painted by some society painter long forgotten.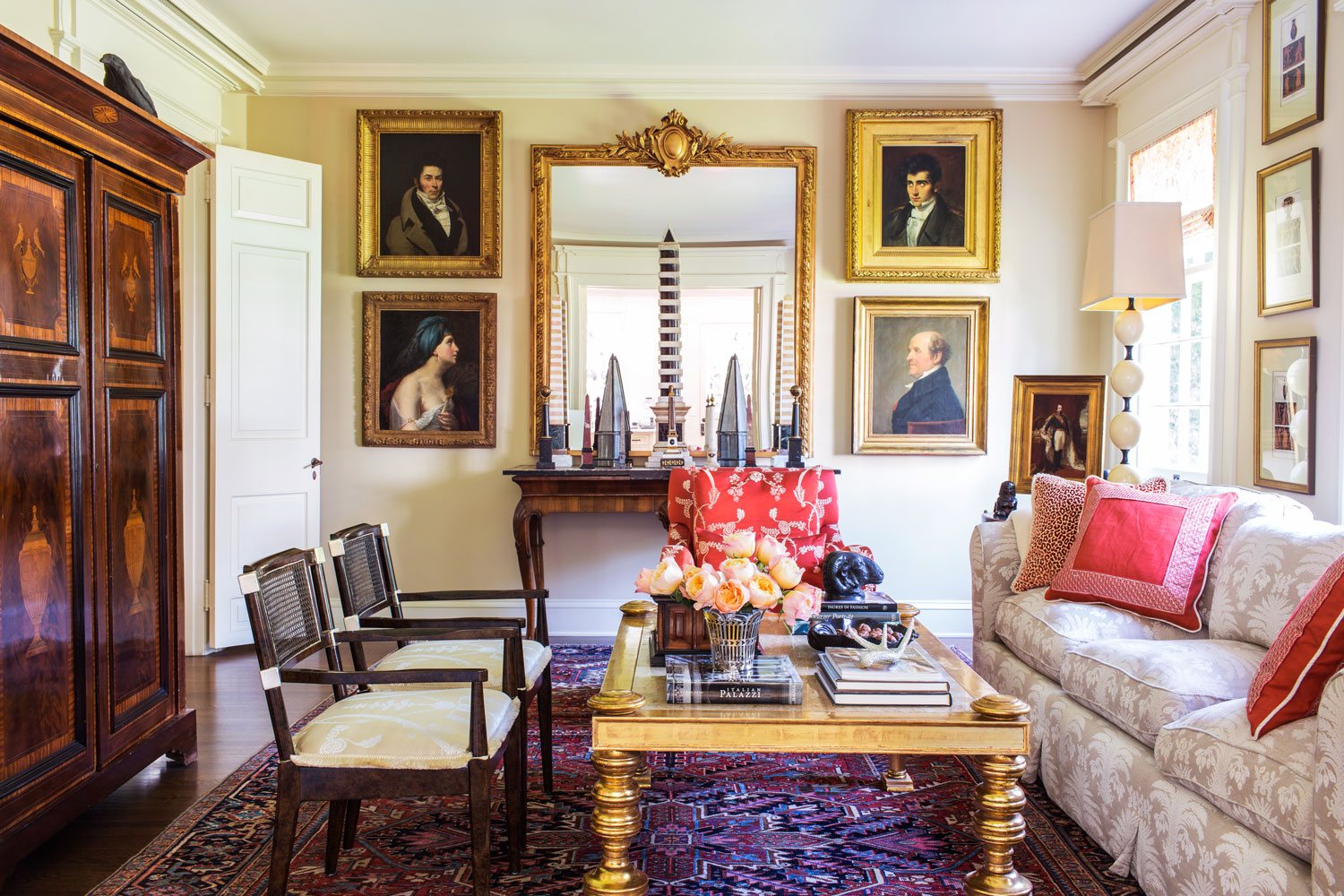 But his passion for portraiture runs much deeper than that. "It started out with inheriting family portraits," explains the designer. "I didn't have a great appreciation for them because they were just old people I couldn't relate to." But that quickly changed when he was moved by an Ingres exhibition at the National Gallery in Washington, D.C. There, he became fascinated with the iconography of a portrait and not just how the sitter looked. "It's all the other elements that matter," he says. "If there's a globe, it says someone travels. Or a woman wearing a paisley shawl shows that she's from the upper class but slightly bohemian."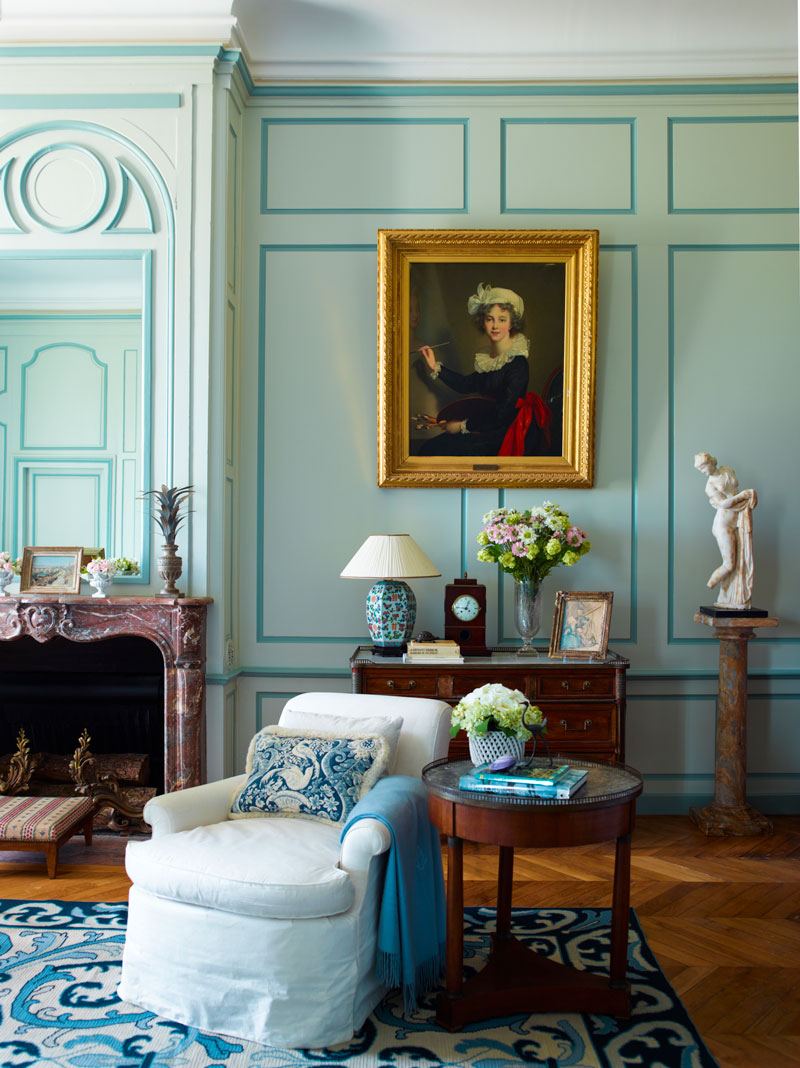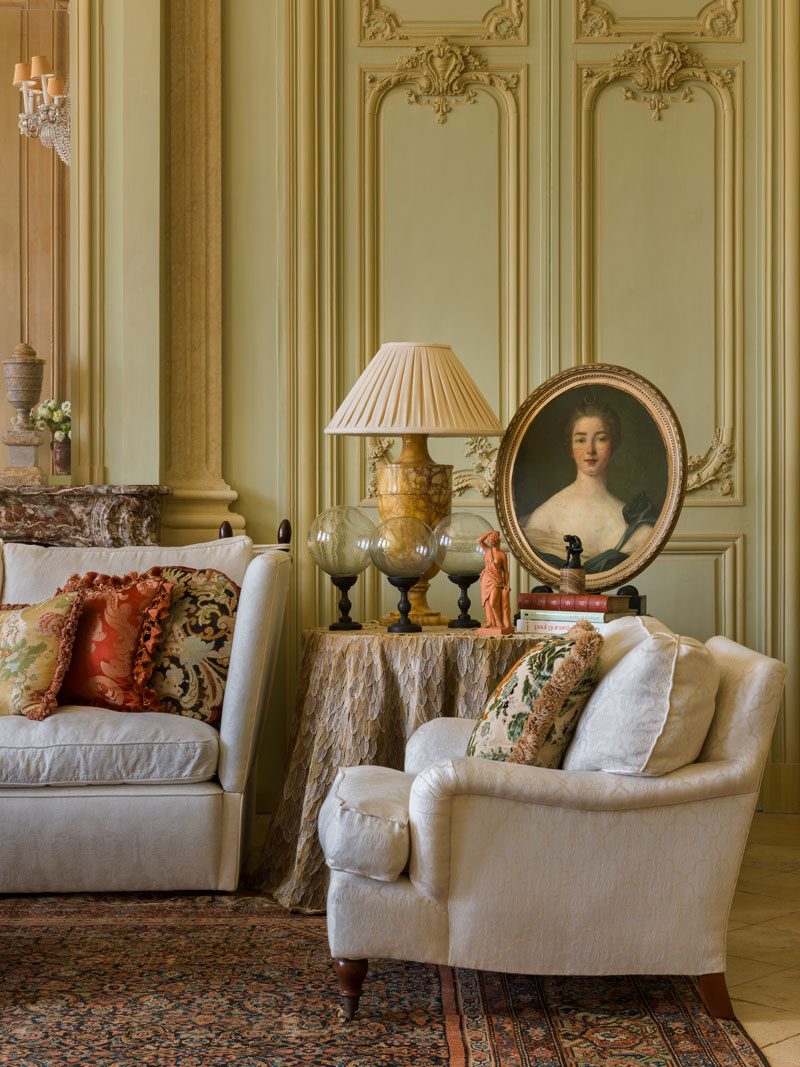 Corrigan started to deepen his collection of ancestral portraits—including one of his quadruple-great grandfather, who was the Elector of Bavaria in the 18th century—by adding a small work by Sargent. Realizing his works are far too expensive to scoop up en masse, Corrigan turned his focus to Carolus-Duran, Sargent's teacher. "You can see how Sargent learned reds and shadows from him," the designer explains. "His influence can be seen in the way the backgrounds behind Madame X and Dr. Pozzi disappear as well."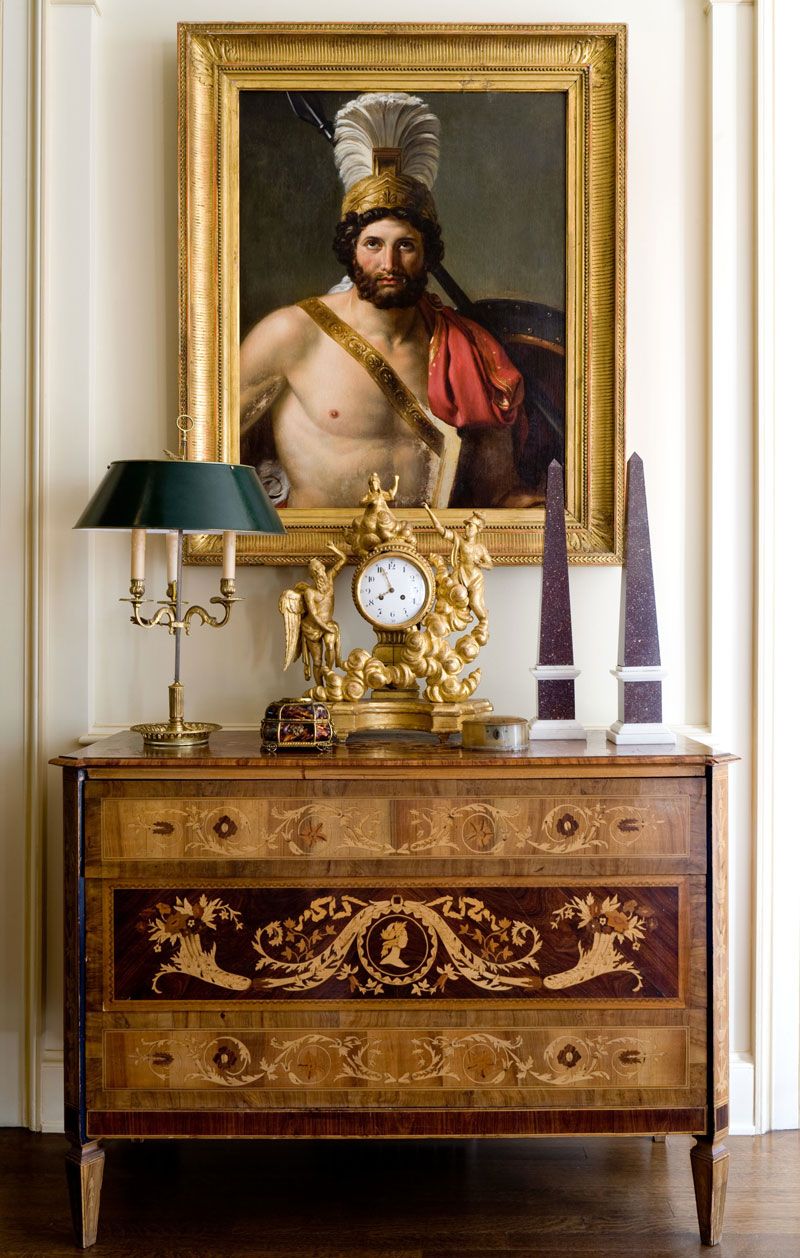 The thrill of acquisition is just the beginning. Corrigan also finds inventive ways to group and hang the works. "I really like mixing portraits of different periods together. In the living room of my new house in Los Angeles, I have placed 20th-century works next to ones from the 17th and 19th centuries. On the three-story staircase of my new château, I am mixing nothing but pastel, oil, and watercolor portraits from four centuries. Some are massive and some are small, and they represent everyone from King Edward in the early 20th century to my elegant grandmother wearing an emerald necklace." He finds another great place for displaying a collection is his dining rooms, especially the one at his Château du Grand Lucé, now a boutique hotel. "At a dinner party, it makes you feel that you're part of something greater than that evening."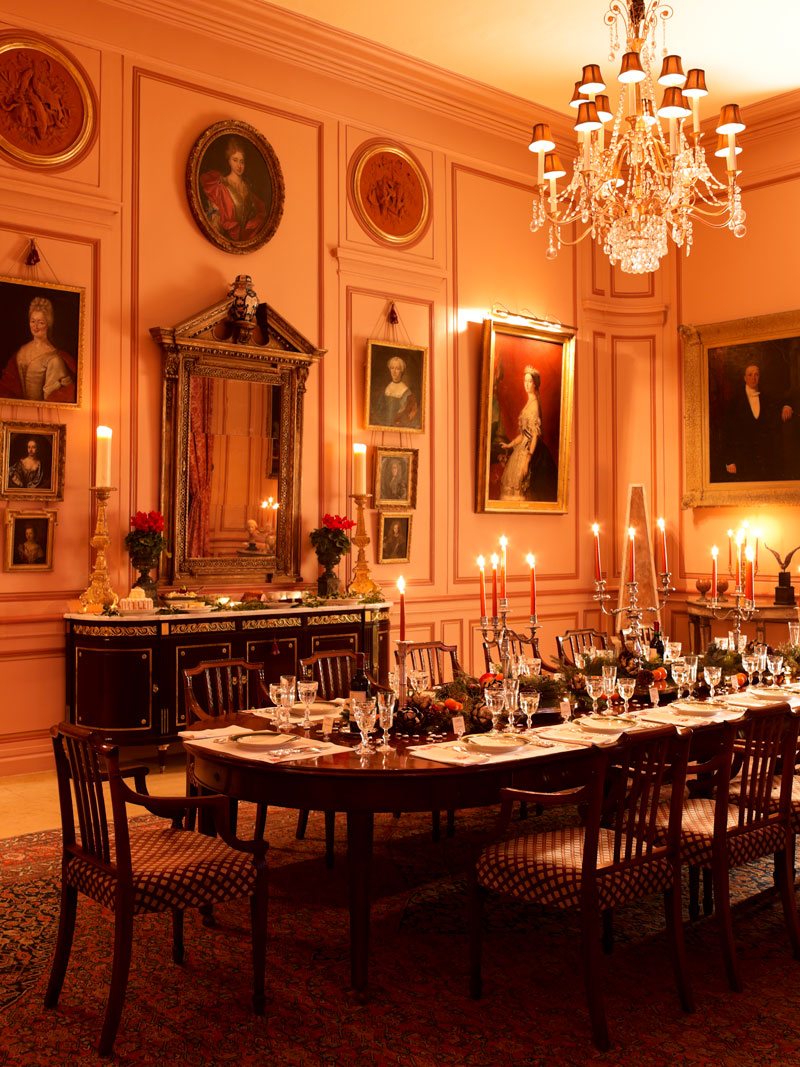 His portraiture collection even includes one of himself by Hollywood's favorite portrait artist, Don Bachardy. He was lucky enough to have him do not one but around 20 portraits of him. "I got to pick the one I liked most, and it's always finding its way into interesting groupings."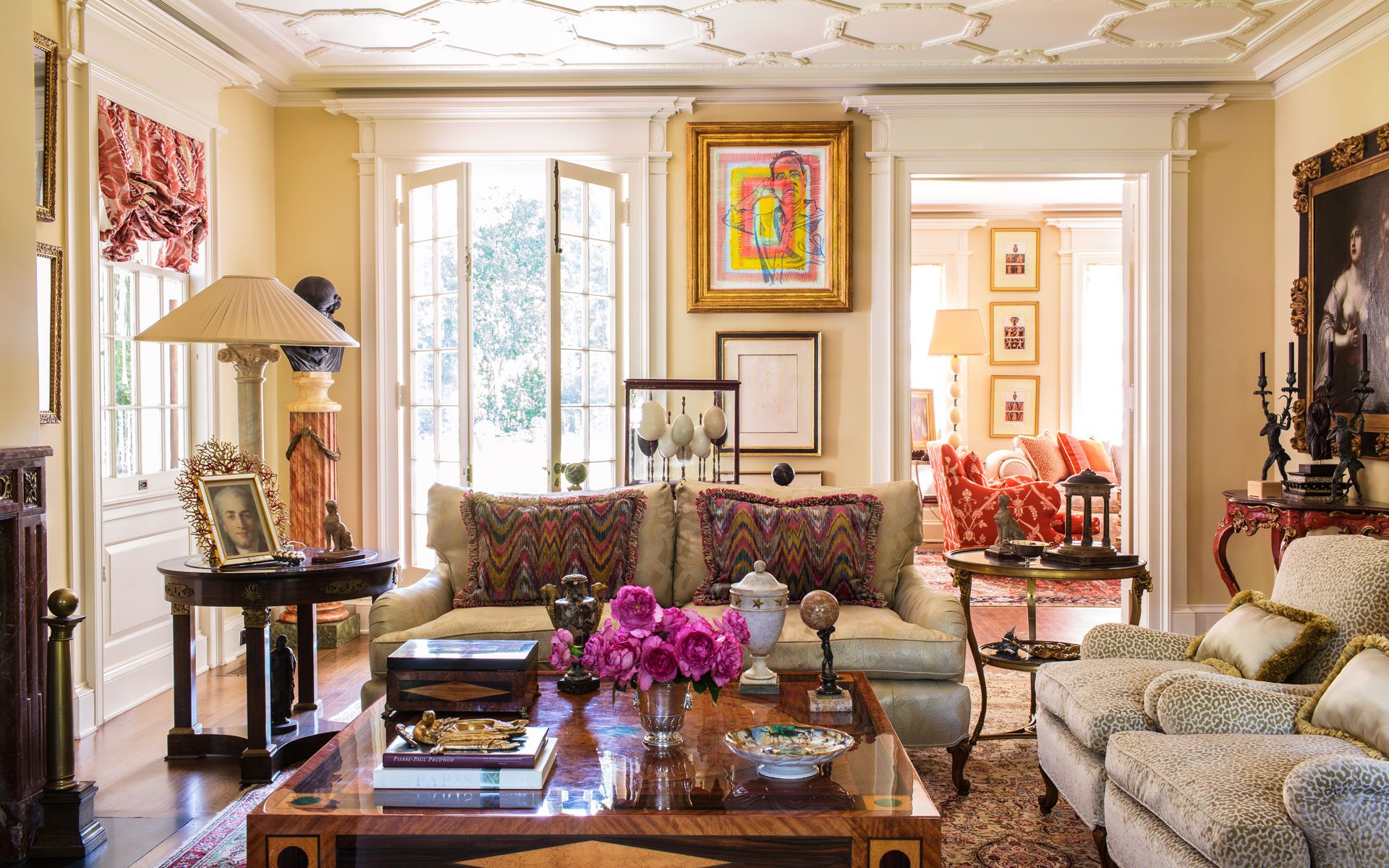 His love goes so far that he even wove portraiture into his January soiree with Perennials during Deco Off. Hosted at the residence of the American ambassador to France, as the ambassador is a longtime client and friend, Corrigan treated guests to special portraits completed on site—within just steps of the Champagne bar.
"People dismiss portraiture because it's considered to be old people you're not related to," says Corrigan. "That minimizes it as an art form. There's such richness. In the 17th and 18ths, it was the highest form of art. You had to be the finest painter to do portraiture."
Next Post