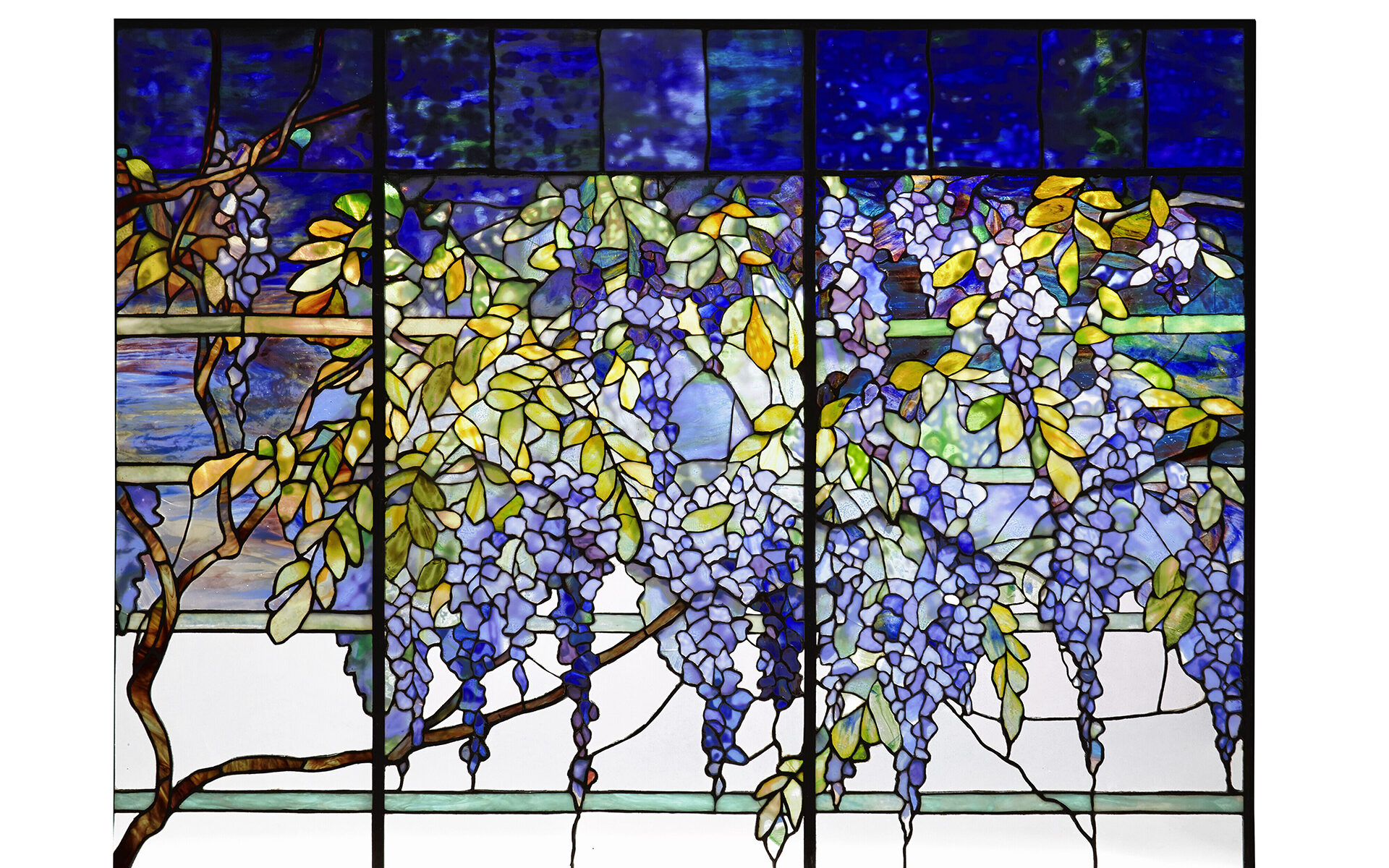 A Private Collection of Tiffany Masterworks Is Coming to Auction at Christie's
The Louis C. Tiffany Garden Museum Collection, compiled by Takeo Horiuchi, features historic treasures from all aspects of the designer's groundbreaking career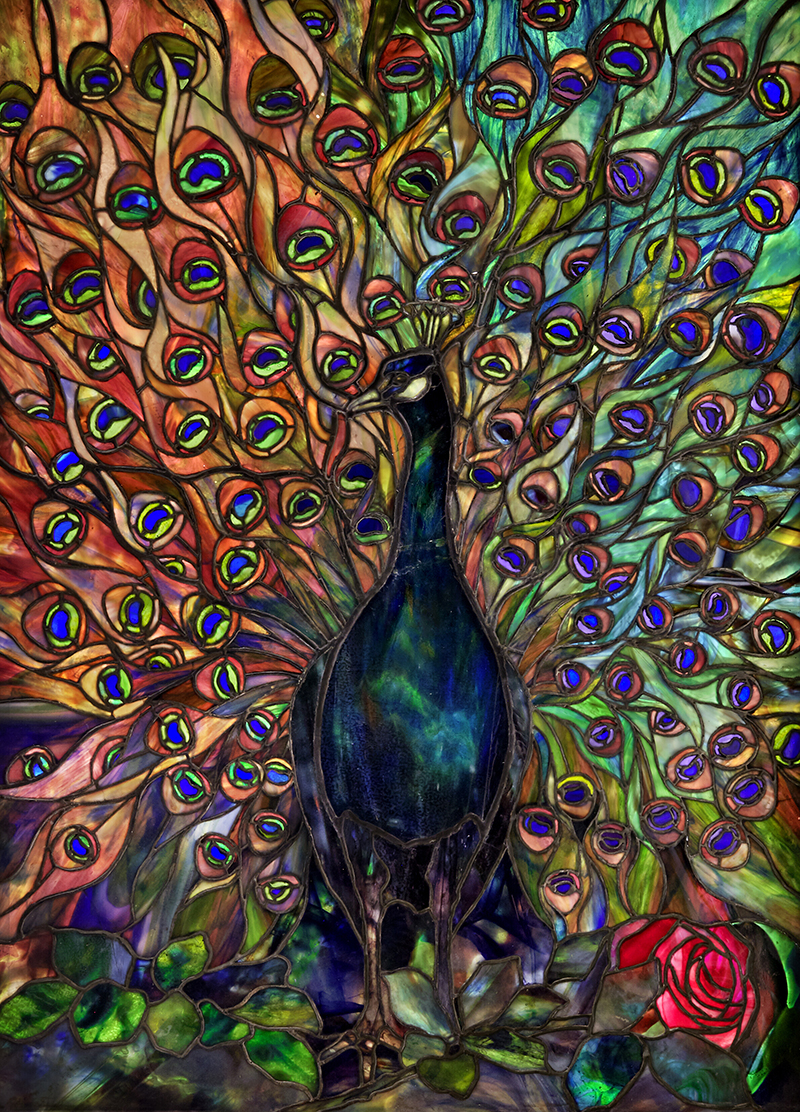 It's nearly impossible to distill Louis Comfort Tiffany's career down to just a few milestones. While most notably associated with the painterly stained glass windows that decorate churches and museums around the world, as well as the jewel-like works housed in major institutions, his creativity spanned numerous mediums.
In the 1990s, collector Takeo Horiuchi began acquiring examples of Tiffany's craftsmanship and within 15 years had compiled a remarkable cache that included windows, lamps, works on paper, and furniture.
On June 10, 44 pieces from Horiuchi's privately held Garden Museum Collection, will be auctioned in a live sale from Christie's Rockefeller Center headquarters.
"The Garden Museum is one of the greatest and most legendary collections of Tiffany to come to the market in recent years," Daphné Riou, Head of Christie's Design Department, said in a statement. "Ranging from masterworks such as the Wisteria window from Laurelton Hall, the only panel from this transom remaining in private hands, or the spectacular Hanging Head Dragonfly chandelier in blue rippled glass, to furniture, enamels, paintings, and workshop tools, the collection spans much of Tiffany's history and artistic development. Christie's is deeply honored to present this collection at auction."
Below, a look at some of the most exciting pieces featured in the June 10 "Tiffany Masterworks from the Garden Museum: A Private Collection" live sale.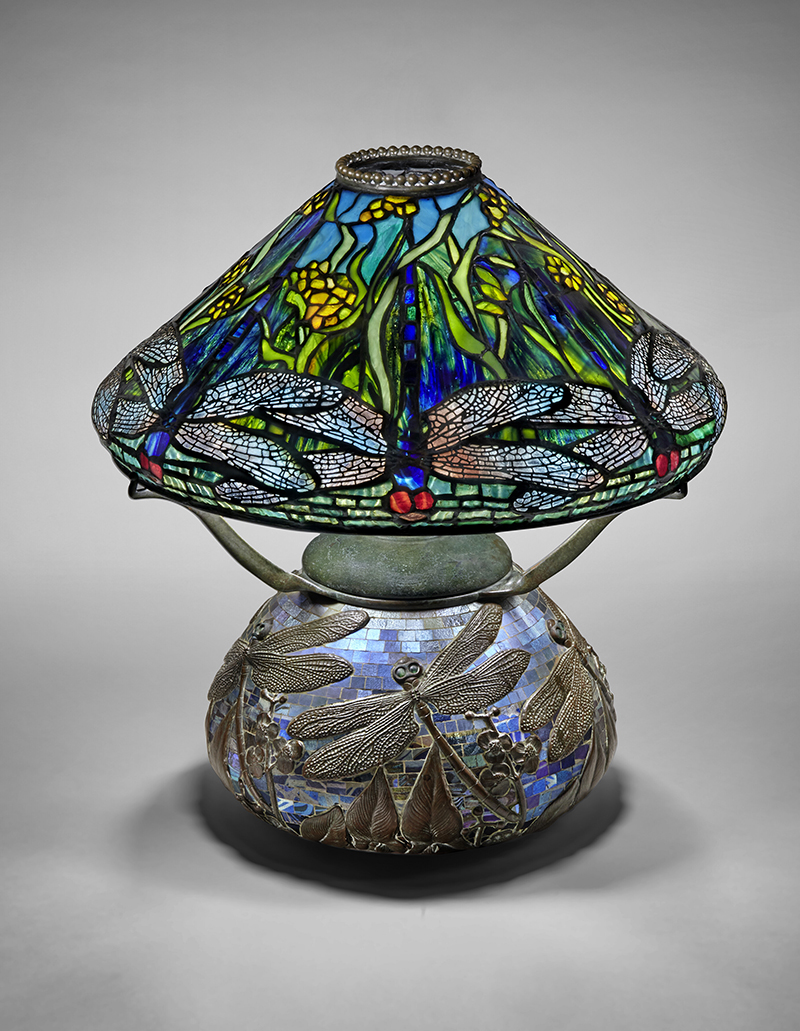 Tiffany Studios, Early and Rare 'Dragonfly and Waterflowers' table lamp, circa 1900
"Before it was acquired by Takeo Horiuchi for the Garden Museum, this spectacular 'Dragonfly and Waterflowers' lamp was in the collection of Barbra Streisand," details Riou. "The dragonfly is one of the earliest recorded lampshades by Tiffany Studios, and even more remarkable on this superb 'Dragonfly' base in mosaic Favrile glass. It was designed by Clara Driscoll, the head of the Women's Cutting Glass department at Tiffany Studios, and is a splendid example of Tiffany's creative development at the turn of the century."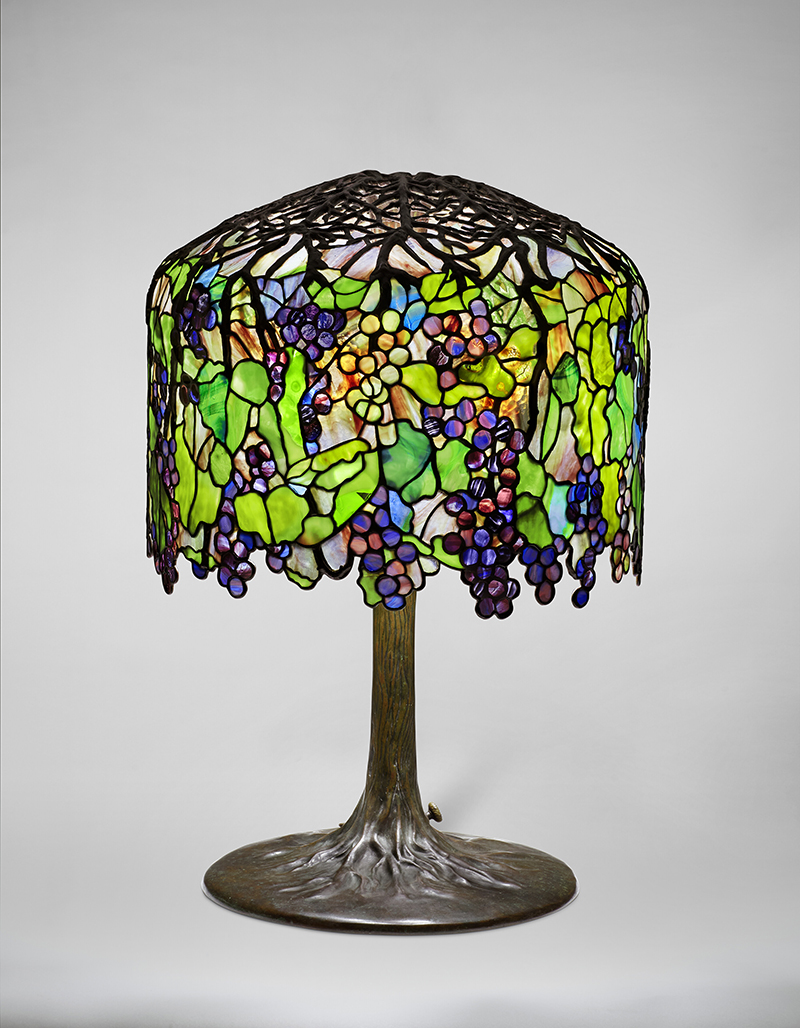 "The Garden Museum is one of the greatest and most legendary collections of Tiffany to come to the market in recent years"

Daphné Riou, Head of Christie's Design Department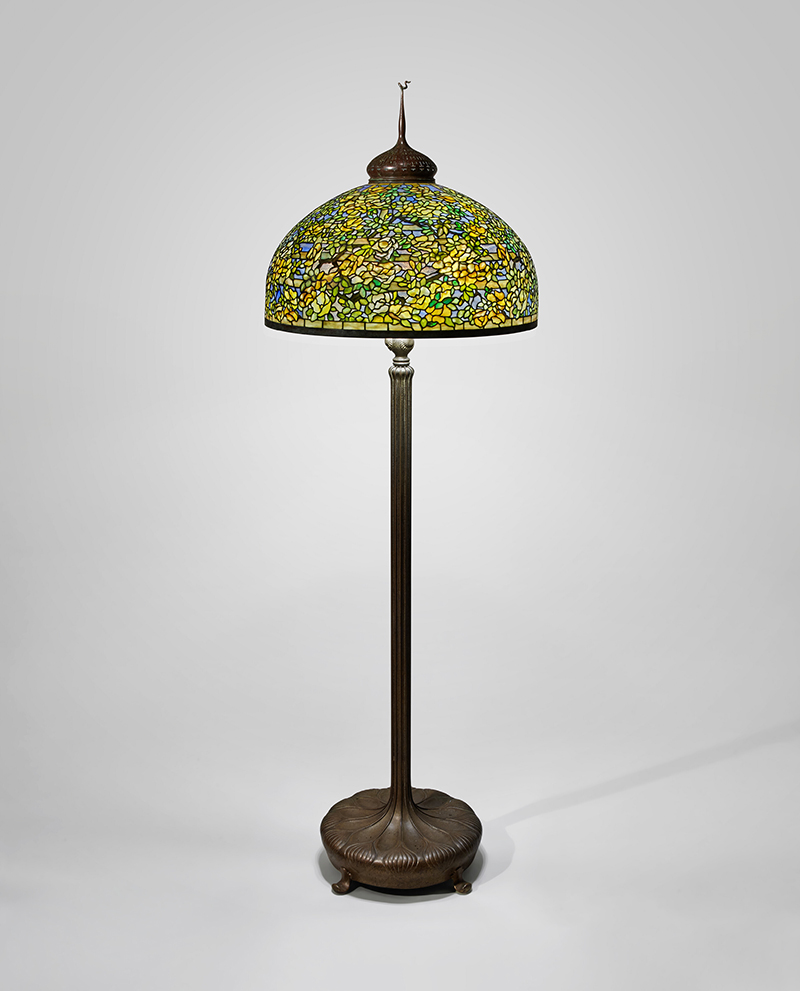 Tiffany Studios, Rare 'Yellow Rose' Floor Lamp, circa 1905
"This exceptional 'Yellow Rose' floor lamp is one of only two known examples of this model," Riou tells Galerie. "The extraordinarily intricate composition features an abundance of rambling roses in shades of orange, gold, and pale yellow imposed against a changing sky in delicate tones of pink and blue. When viewed in person, this shade is absolutely stunning and epitomizes Tiffany Studios's artistry at its peak."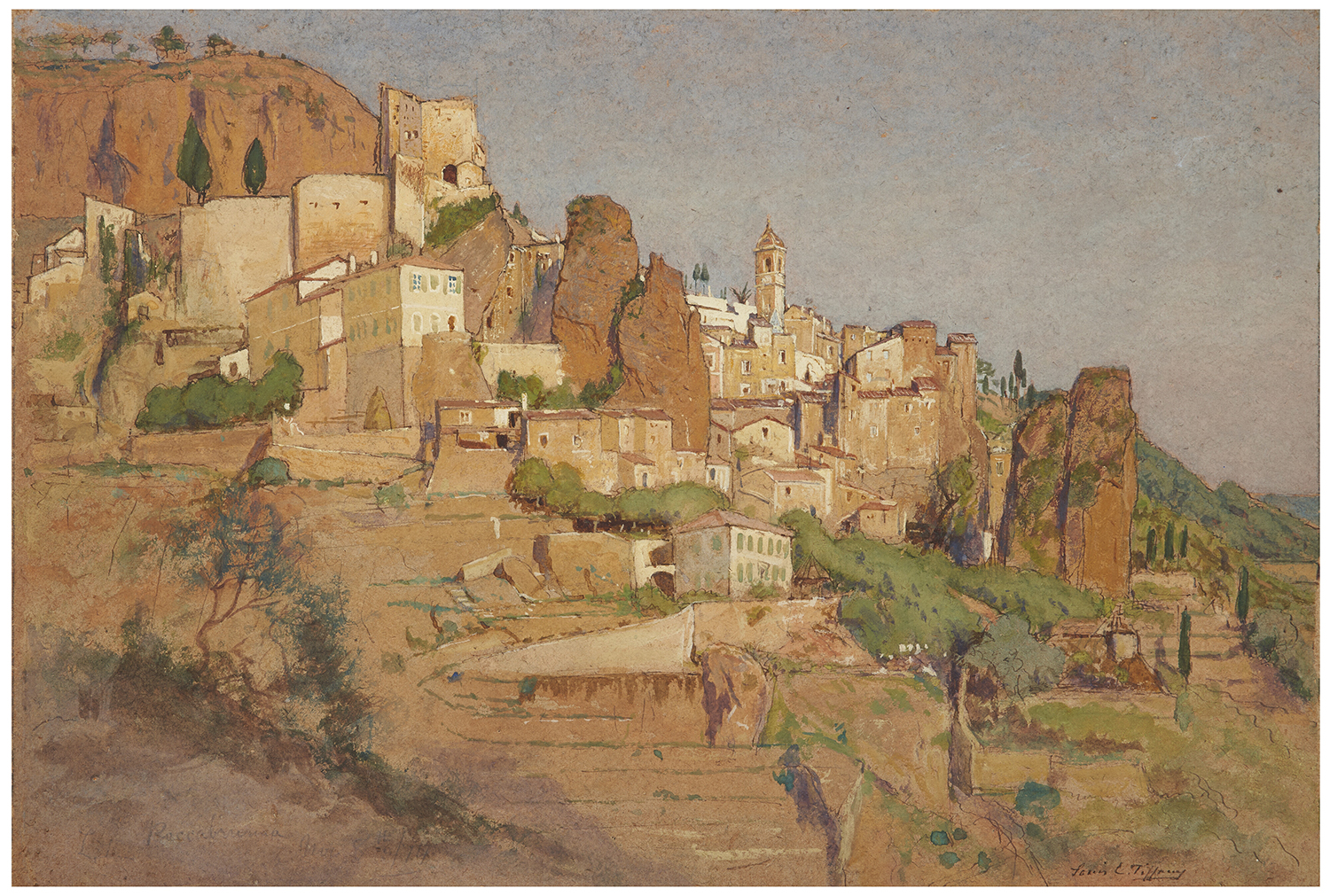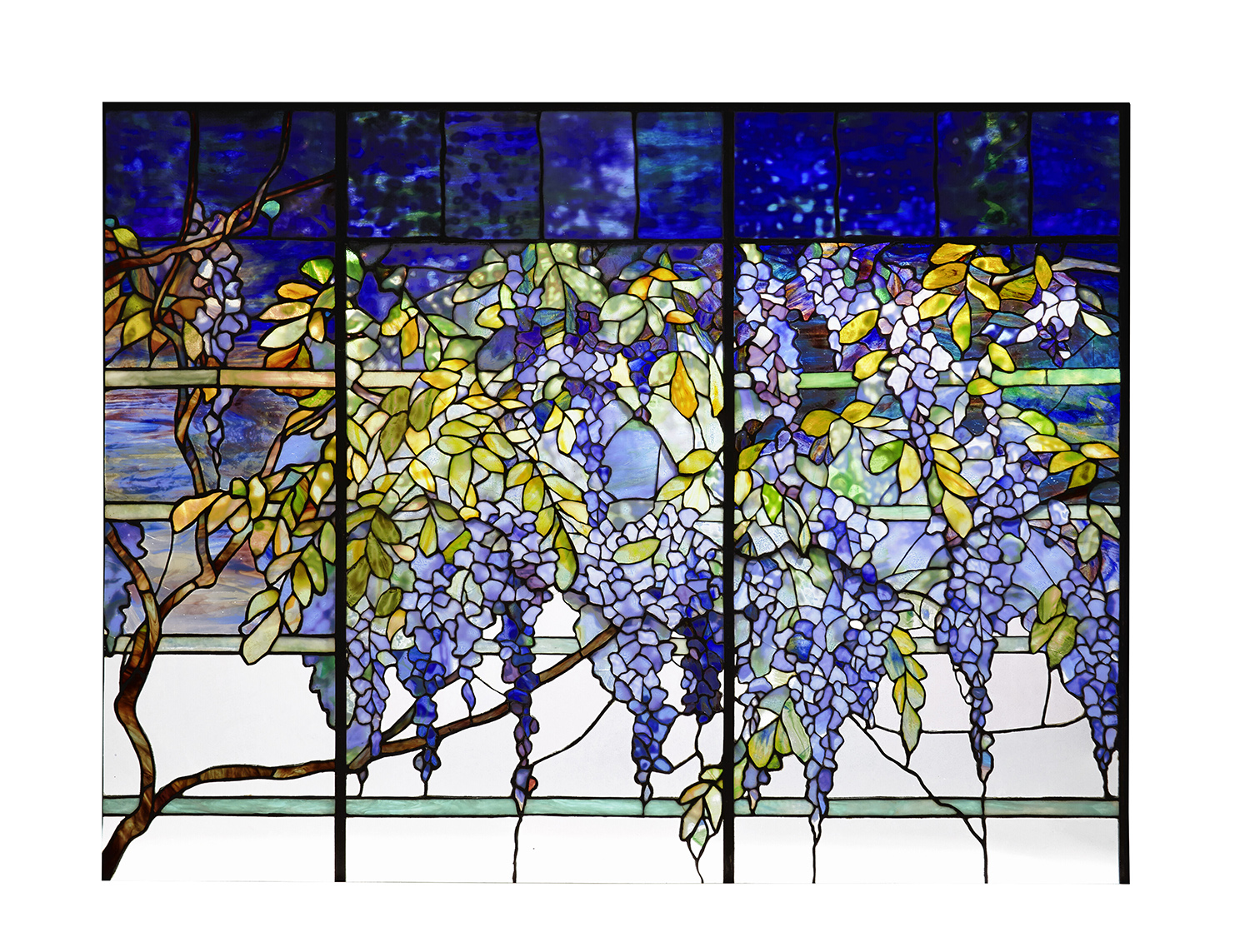 Tiffany Studios, Important 'Wisteria' Transom Window from the Dining Room of Louis Comfort Tiffany's Private Estate, Laurelton Hall, Oyster Bay, Long Island, circa 1905
"The 'Wisteria' Transom Window from Laurelton Hall coming to market is a historical event," says Riou. "It is the only privately owned window of the seven created for Tiffany's own dining room—the other six being in the permanent collection of the Morse Museum of American Art in Winter Park, Florida. The cascading flowers replicate the blossoming wisteria vines that grew in the gardens of Laurelton Hall, bringing nature, Tiffany's endless source of inspiration, to an intimate indoor setting."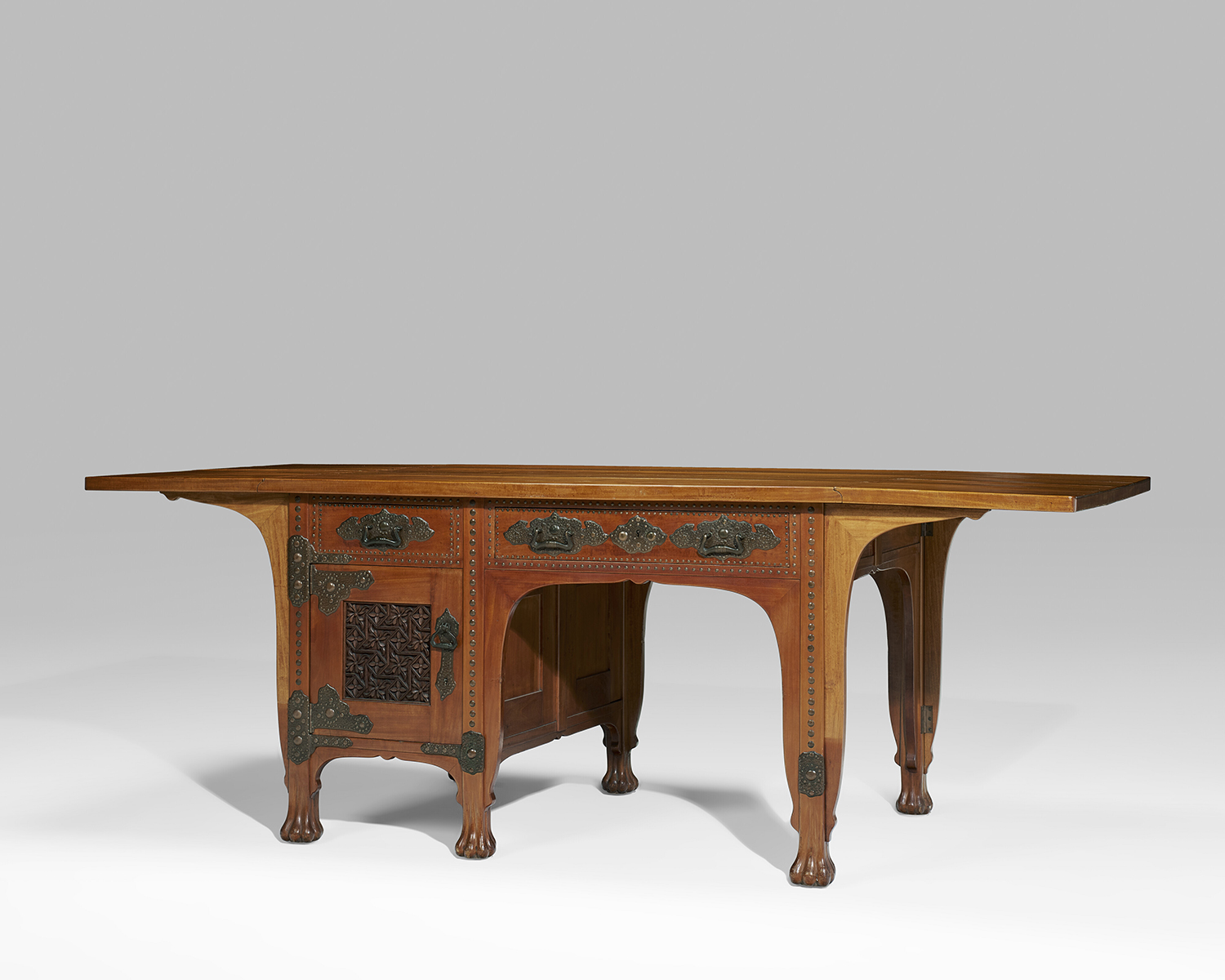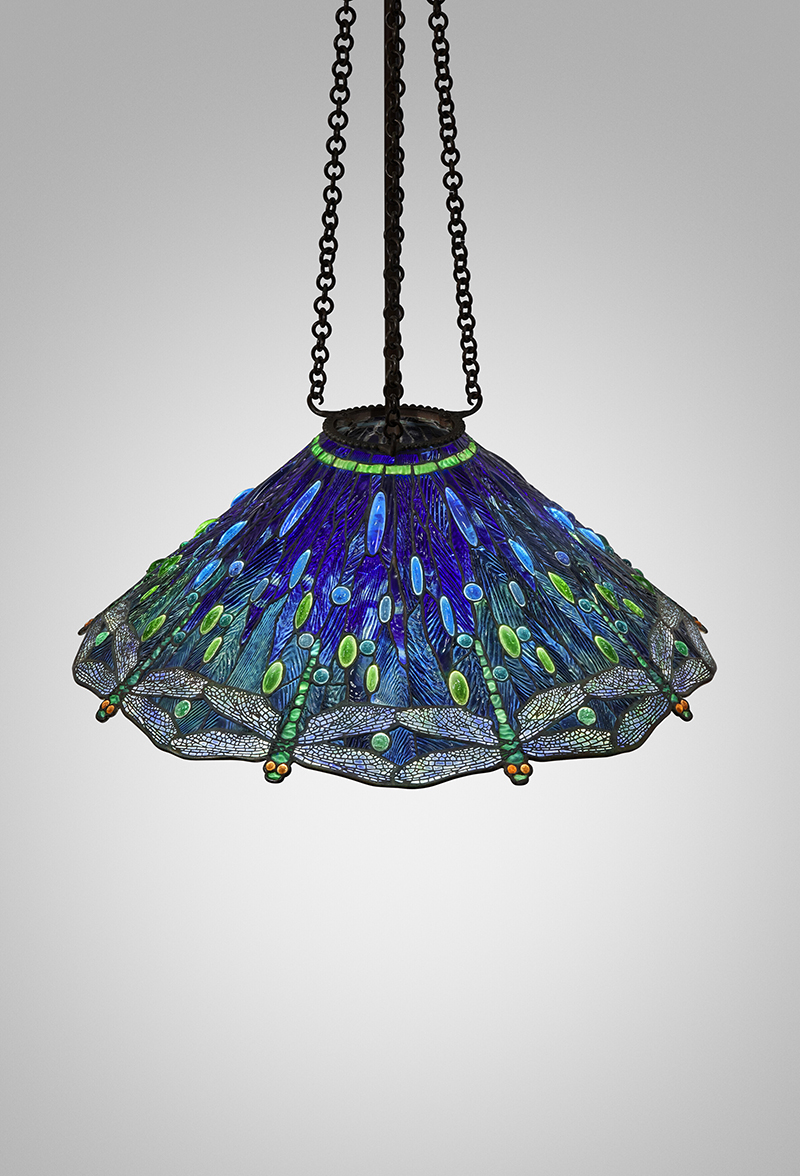 Next Post