Ask any real estate agent today and they'll tell you that sky-rocketing demand coupled with dwindling inventory has created a seller's market—but there are still gems to be found. Take, for instance, the 10,000-square-foot Malibu dream house perched above one of California's most scenic coastal locales that listed last week for an eye-popping $56 million. Or an island villa in the Seychelles equipped with 27 bedrooms (each with an en-suite bath). There's also a postcard-perfect winter retreat located just outside of the Colorado ski mecca of Telluride that features an elevator, spa, bowling alley, and direct access to the region's best ski trails. Regardless of what you're looking for, one of these prime properties is bound to catch your eye.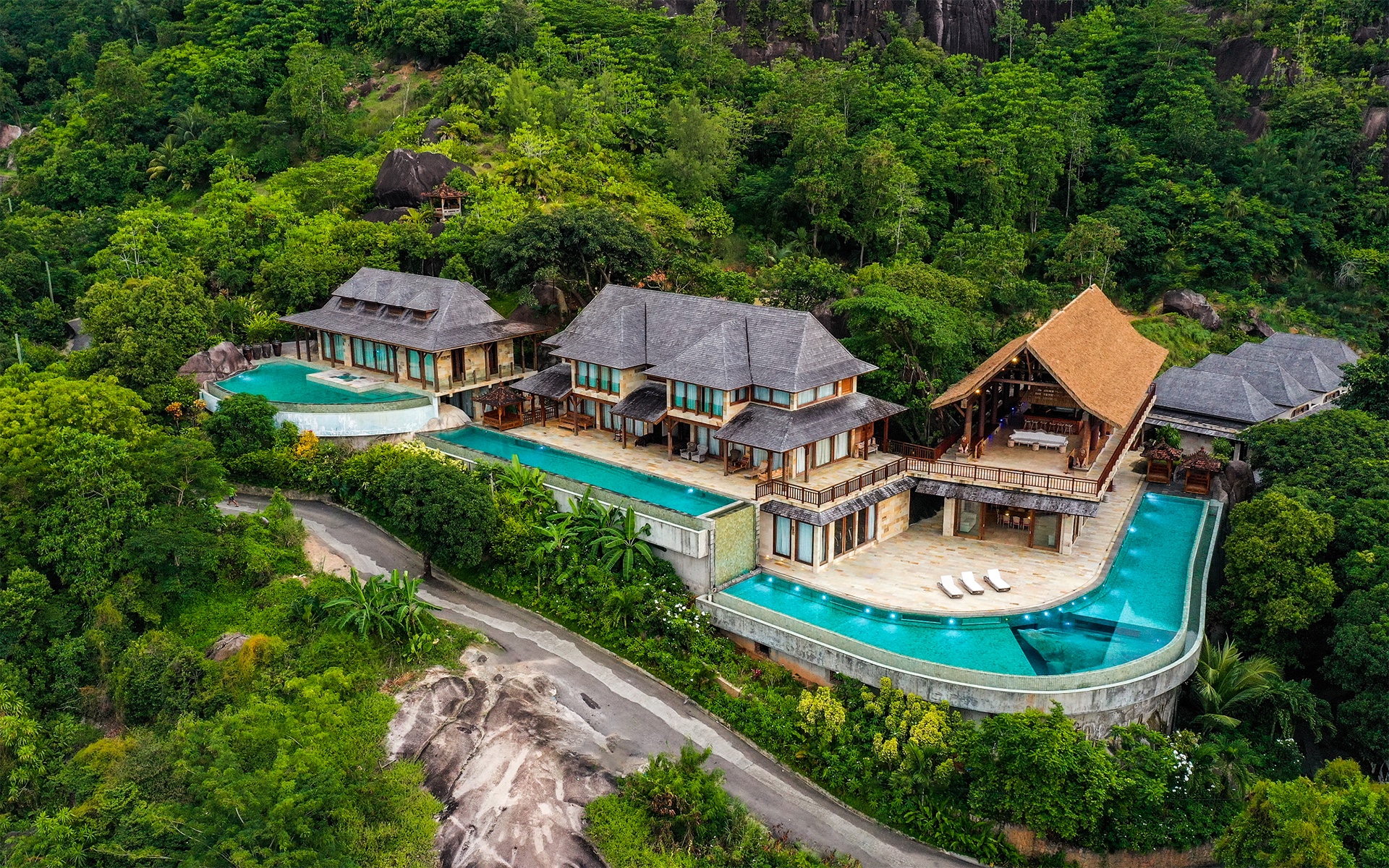 1. Seychelles (Sotheby's)
Set in the Indian Ocean off the coast of Africa, this Bali-inspired retreat combines the luxuries of a high-end resort with a serene residential feel. Equipped with 27 bedrooms, each with an en-suite bath, the 60,000-square-foot property sits on nearly ten oceanfront acres and comes with a massive spa, state-of-the-art gym, and a pool with boulders integrated into the design. Price upon request.
2. Colorado (Telluride Properties)
Few places are as magical in the wintertime as Colorado's snow-capped Rocky Mountains, home to some of the world's best ski trails. This 18,400-square-foot dwelling is located just outside of Telluride and features direct access to Galloping Goose ski run. In addition to spellbinding views, the eight-bedroom retreats features an elevator, ten fireplaces, a spa, and two-lane bowling alley. Price: $36.8 million.
3. Malibu (The Agency)
The carefree essence of Southern California is distilled in this 10,200-square-foot Malibu stunner that overlooks the Pacific Ocean right next to Point Dume Bluff Park. Conceived in 1984 by architect Doug Burdge with interiors by Tim Clarke, the seven-bedroom home exemplifies indoor-outdoor living at its best and is perched on just over an acre dotted with cypress and palm trees. Price: $56 million.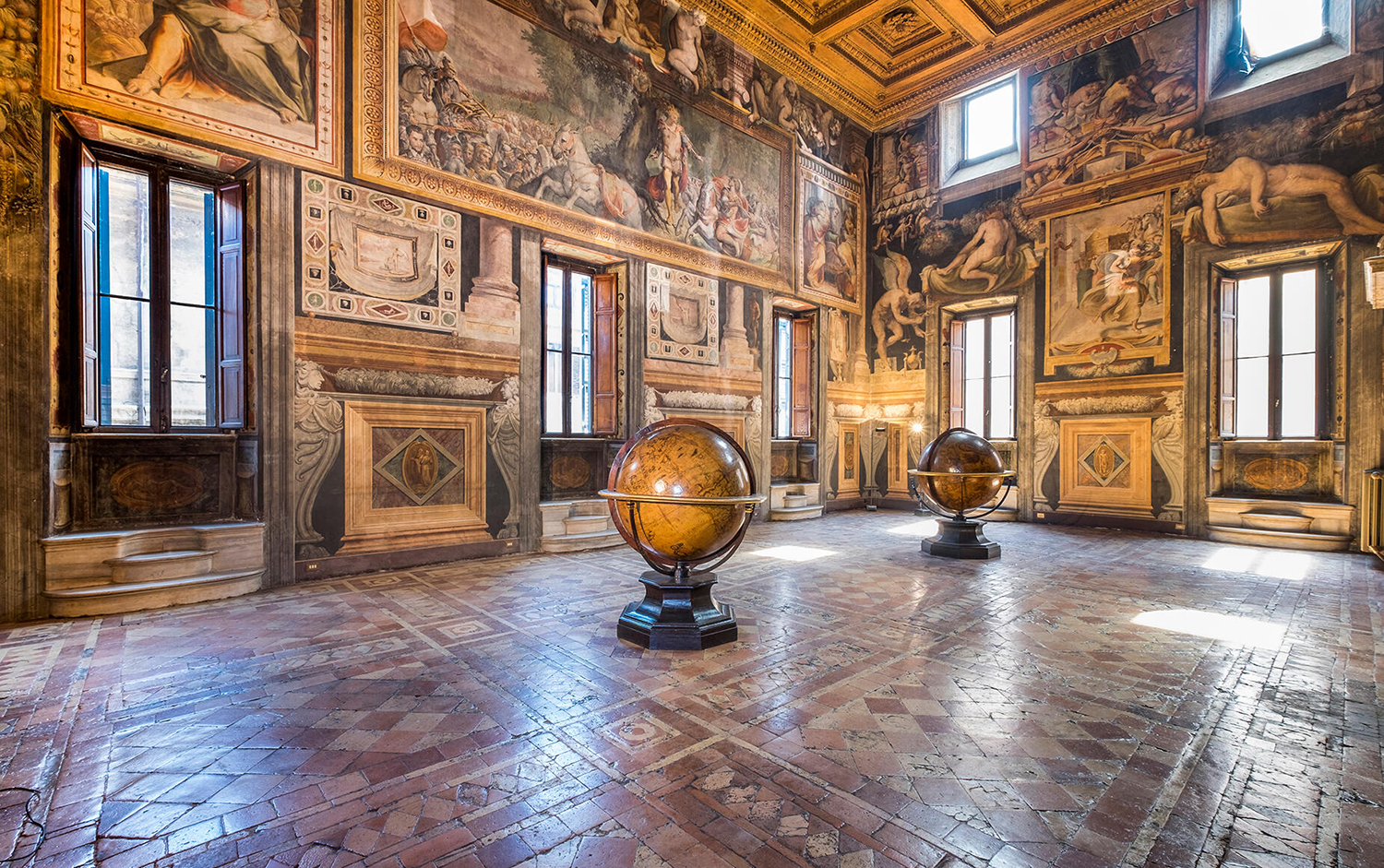 4. Rome (Sotheby's)
This opulent palazzo in the heart of Rome dates to 1542, when it was crafted by revered architect Antonio da San Gallo, who helped oversee the construction of St. Peter's Basilica. The 21,800-square-foot noble floor has since been converted into a lavish apartment that boasts an enormous terrace and original artworks by Renaissance masters such as Francesco Salviati, Pietro da Cortona, and Jacopino del Conte. (The property comes with two completed bedrooms, plus two staff rooms and four baths.) Don't miss the on-site chapel, built in 1608 by the Archbishop of Naples, which features original frescoes by Agostino Ciampelli. Price upon request.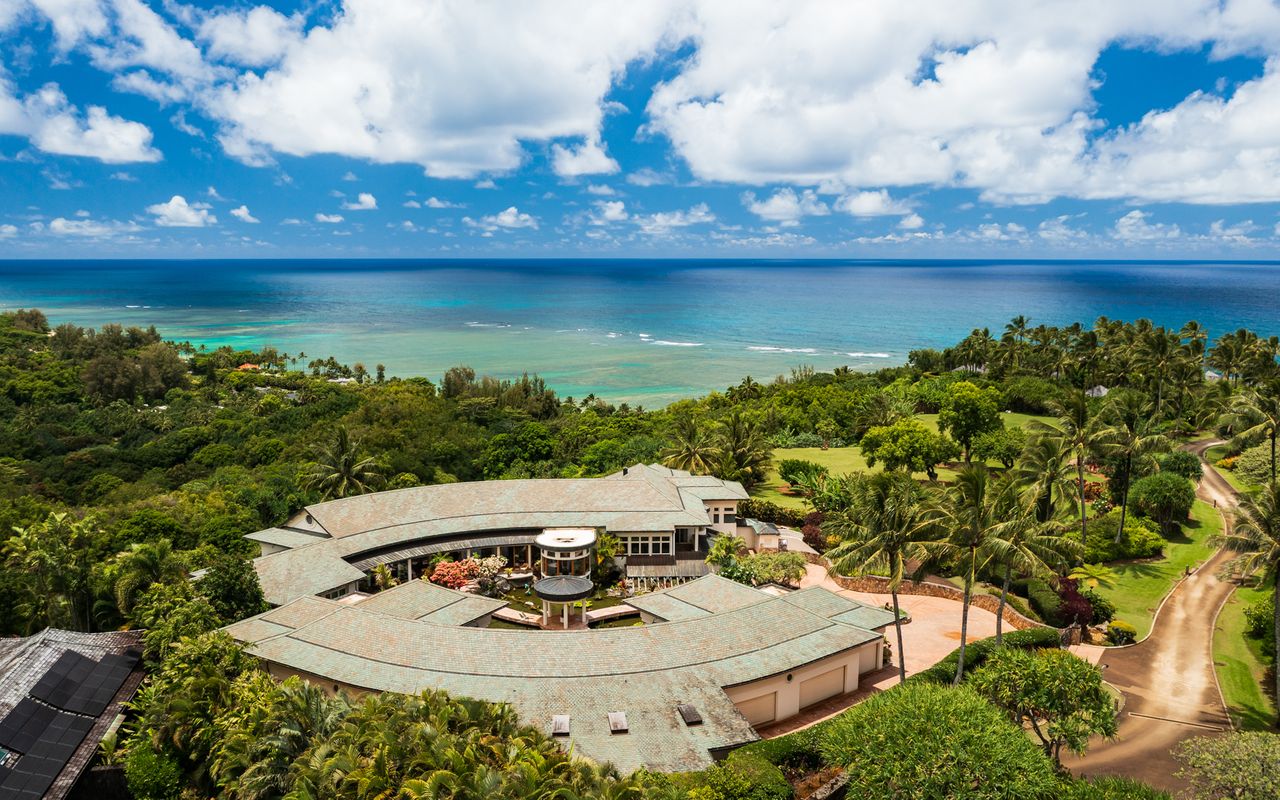 5. Kilauea (Hawaii Life)
Completed in 2000 for noted car collector Dave Walters, this three-bedroom residence on Kauai's North Shore was engineered to show off its owner's stellar trove of automobiles—it's equipped with a glass-walled "car showroom" that can fit 22 models at once. (There's an additional four-car garage on the property.) Measuring 11,000 square feet, the curving house comes with a saltwater pool overlooking the beach, a lanai, and multiple koi ponds, plus an oversized primary suite equipped with a fireplace, two bath, and a work-from-home space. Price: $15 million.
Next Post