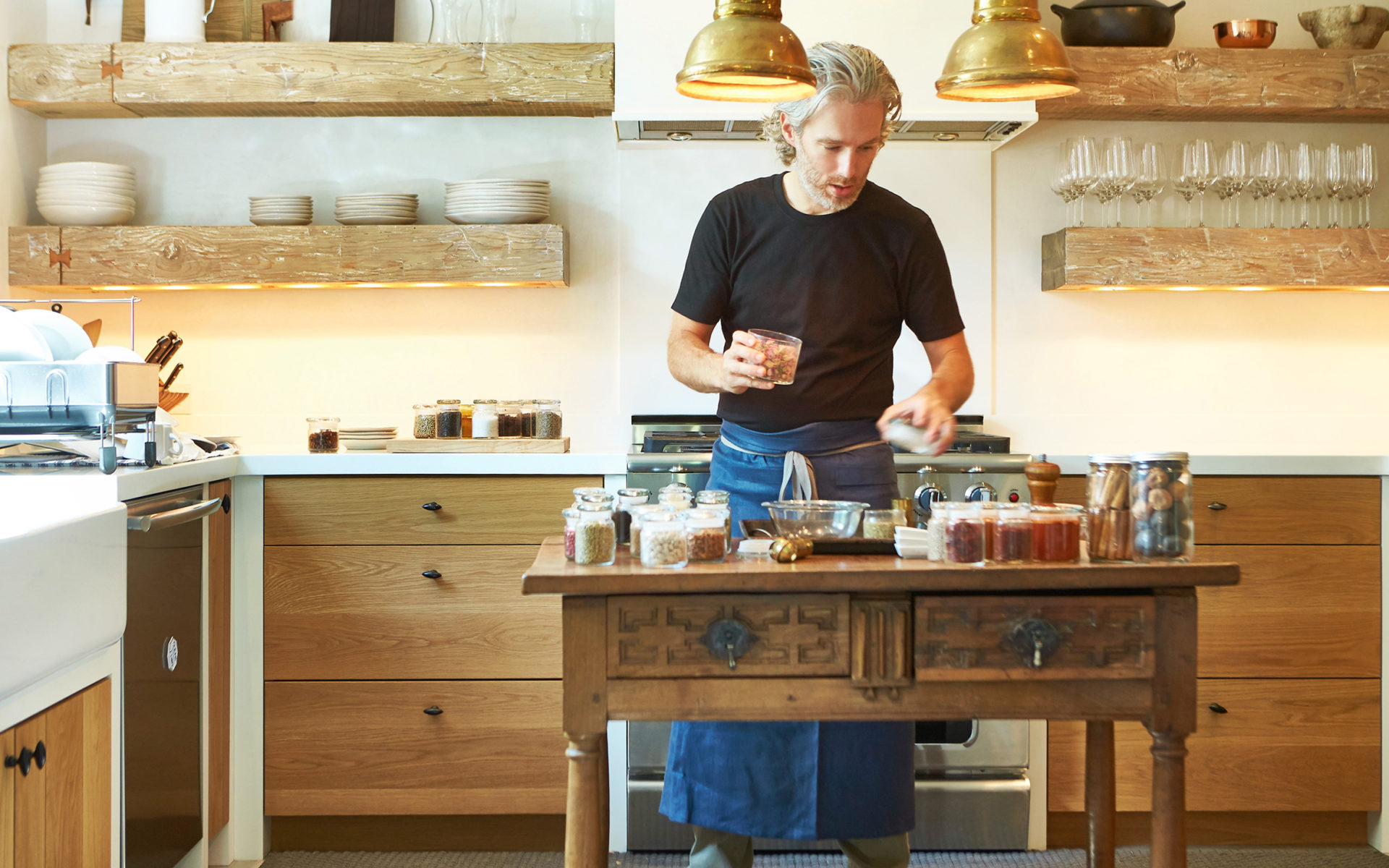 These Bespoke Gifts Are the Ultimate Luxury
From custom spice blends to bespoke stationary, these personalized presents are bound to impress the most discerning people on your list
Generic thoughtfulness. Admit it—you're guilty of it, too. Standing in a store, unconvinced that anything is the perfect gift but kidding yourself otherwise. Then that little, fork-tongued voice urges you on, whispering, "No, really, they'll love it." You can silence that voice, you know, with a truly personalized present. All it takes is a dash of bespoke, a little made-to-measure, a pinch of something special. A custom spice, perhaps?
For that, Lior Lev Sercarz is your man. The Israeli-born Sercarz arrived in New York as a sous chef for Daniel Boulud before starting his own spice company, La Boîte. For those who demand something unique, Sercarz offers a consultancy service, in which he unearths your spirit spice—Ina Garten has been a client—and then develops an individual blend based on it (laboiteny.com; from $5,000).
If it's spirits that move you, personalized whiskey could be just the thing. Under the Single Barrel Select program, VIPs are invited to visit one of three distilleries—Buffalo Trace, Barton 1792, or A. Smith Bowman—for extensive sampling of different bourbons, after which you choose a barrel as your own. About eight weeks later, your empty barrel and uniquely labeled bottles (typically between 180 to 240) arrive at a local store, ready for pickup (singlebarrelselect.com; prices range from $4,000 to $15,000).
With the gift of bespoke stationery, you might even get an old-fashioned thank-you note in return. Two favorites are New Orleans natives (there must be something in the water—or the ink): Alexa Pulitzer and Jacqueline Kotts of Mrs. John L. Strong. Granddaughter of the tie-making tycoon who taught Ralph Lauren the ropes, Pulitzer honed her aesthetic expertise in fabric design before segueing into stationery. Now she's the go-to conjurer of exquisite custom crests (alexapulitzer.com; from $1,500). Mrs. John L. Strong, with an eight-decade archive of dies for use on cards and invitations, will task a master engraver with crafting an original motif (mrsstrong.com; from $1,000). One woman wanted her husband's vintage car immortalized, while others have opted for something more unexpected—Kotts didn't ask questions when a client requested a design with a donkey on a surfboard.
For something heirloom-worthy, consider individualized tableware. The silver workshops of Georg Jensen in Copenhagen can be commandeered for commissions under the supervision of design head Nicholas Manville. "Customers come to us with their imagination, often starting from something we've produced in the past, and we make variations on that," he explains. Bespoke tweaks might entail swapping out silver beading for rubies or sapphires, say, or replacing a wood teapot handle with one in responsibly sourced mammoth tusk (georgjensen.com; from $5,000). The late Allan Adler's namesake firm offers similar services on this side of the Atlantic. Clients have included Tom Ford and the state of California: Dinners at the governor's mansion feature the Costa Mesa firm's flatware emblazoned with the state seal (allanadler.com; from $2,300 for a six-piece setting).
Another great way to make a table setting memorable is with custom linens, perhaps a tablecloth embroidered with the signature of every guest, as a client of the New York firm Léron once did for Thanksgiving. The century-old company has an army of skilled petites mains at the ready around the world. Alicia Keys tapped the firm to customize towels with a favorite crown motif, while a Hollywood director had his private jet's wing number handsomely stitched on all onboard linens. Princess Anne, another client, had a full set of table linens embroidered with pheasants for her country home in Norfolk, England (leron.com; a hand-embroidered tablecloth from $8,000).
Sure, a bouquet of flowers is a timeless gift, but there is no more tender gesture than giving a rose named in someone's honor. Brad Jalbert of Select Roses has spent a lifetime crisscrossing the world collecting specimens for the breeding program at his British Columbia farm. Clients select new blooms for naming rights, reviewing them in person or from photos, which are sent out discreetly, "since an unregistered rose is highly confidential," Jalbert notes (selectroses.ca; from $10,000).
So consider yourself prepared—no more giving in to just good enough. Though don't be surprised if you hear whispers from another tempting voice: "Buy one for yourself."
Next Post