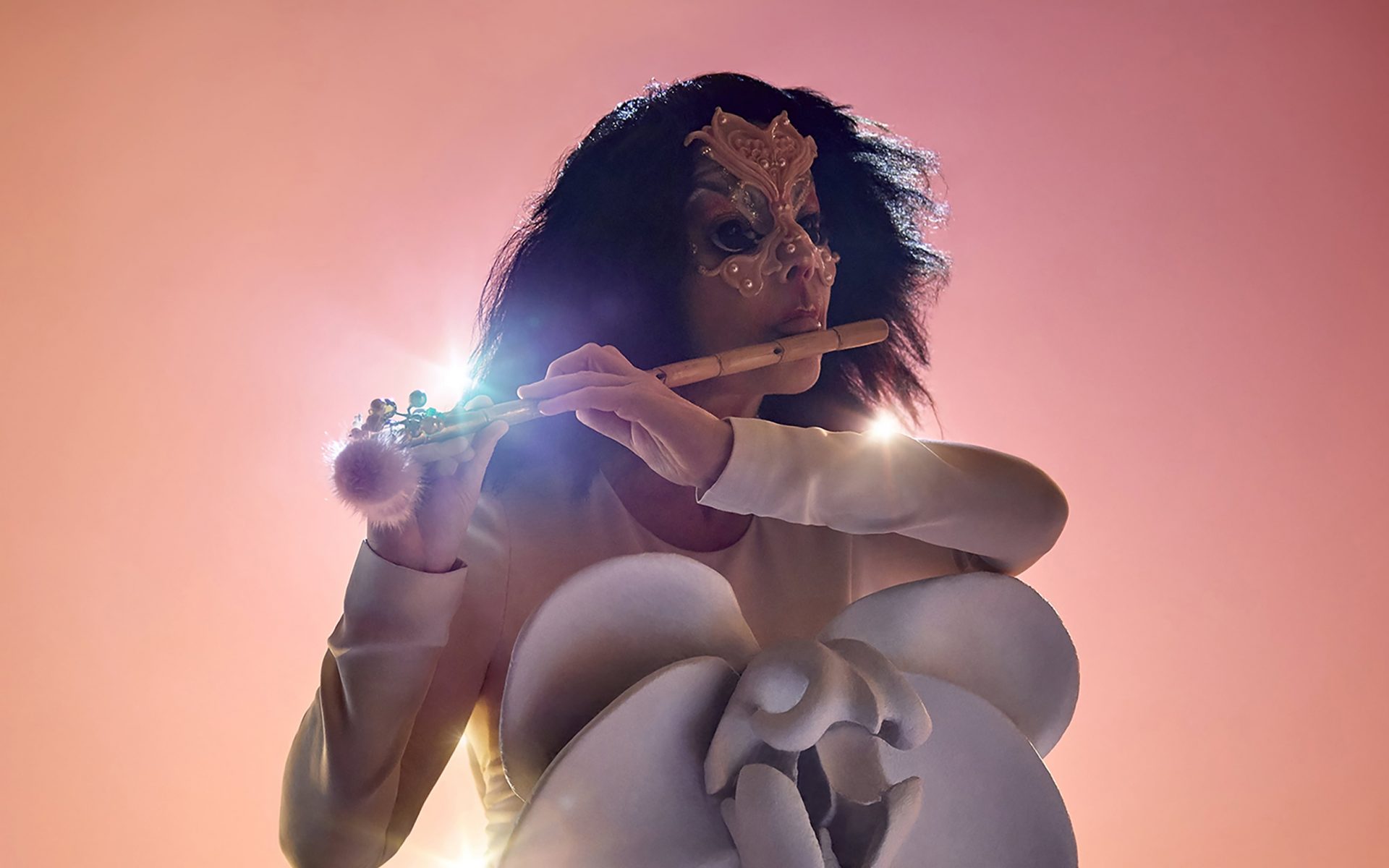 Björk to Perform for The Shed's Highly Anticipated First Season
The theatrical concert, called Cornucopia, will receive its world premiere at the dynamic New York arts space
The Shed, the much-anticipated arts organization opening at New York's Hudson Yards in 2019, just got even buzzier. This morning Alex Poots, artistic director and CEO of The Shed, announced Cornucopia, a new concert production conceived and performed by Icelandic pop star Björk and directed by Tony Award winner John Tiffany.
Cornucopia will receive its world premiere at The Shed in spring 2019 as part of its inaugural season in its largest space, The McCourt.
"This is Björk's first-ever production created with theatrical collaborators," Poots said in a statement. "We are honored and excited to be producing this new work at The Shed."
Viibra, a seven-piece female Icelandic flute ensemble including Melkorka Ólafsdóttir, Áshildur Haraldsdóttir, Berglind María Tómasdóttir, Steinunn Vala Pálsdóttir, Björg Brjánsdóttir, Þuríður Jónsdóttir, and Emilía Rós Sigfúsdóttir, with Katie Buckley, Manu Delago, and Bergur Þórisson, will join Björk on stage for her performances. Media artist Tobias Gremmler will create the digital visual design for a set created by stage designer Chloe Lamford.
Recommended: The Shed Selects 52 Emerging Artists for its "Open Call" Program
In a statement, Björk promised that Cornucopia will be her most elaborate stage concert yet, saying "the acoustic and digital will shake hands, encouraged by a bespoke team of collaborator."
Opening in the spring, The Shed will commission original works of art across all disciplines—from music (hip-hop to classical), painting, and sculpture to literature, film, theater, and dance. The Shed, which encompasses a movable structure designed by Diller Scofidio + Renfro in collaboration with Rockwell Group, is located at the intersection of the High Line and Hudson Yards on Manhattan's west side.
Further details on Cornucopia and on-sale dates for tickets will be announced later this year.
Next Post