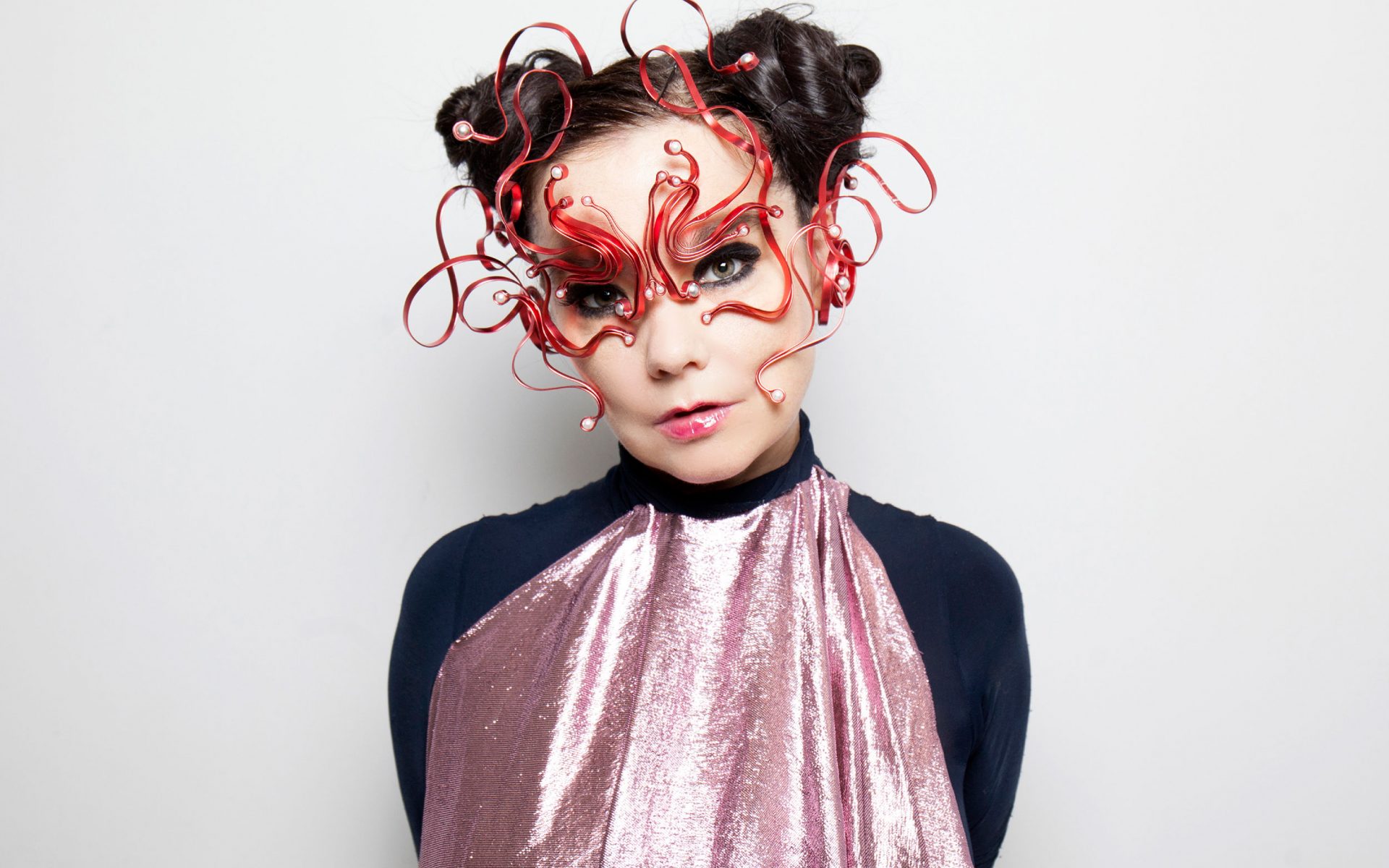 Björk Lists Massive Brooklyn Penthouse for $9 Million
The Brooklyn Heights apartment boasts a huge wraparound terrace and sweeping views of the Manhattan skyline
Icelandic pop star Björk has listed her spacious Brooklyn Heights penthouse for $9 million, according to a new report by Variety. The creative powerhouse purchased the 3,000-square-foot abode in 2009, when she was still married to artist and filmmaker Matthew Barney. Following their 2013 split, Björk bought his share of the property for $1.6 million.
The four-bedroom residence—which occupies the entire top floor of a 1924 co-op building—is organized into "day and night spaces," per the listing, with the living room, dining area, kitchen, and gallery clustered on the south side. There's also a laundry room and home office, the latter of which can be configured into a staff bedroom if needed. Sleeping quarters, meanwhile, take up the north-facing half of the unit and include a scarlet-hued master suite that boasts four closets and an en suite bathroom.
Notably, a private 2,500-square-foot terrace, which boasts views that stretch from downtown Brooklyn to Lower Manhattan, encircles the property. In addition to having plenty of room for alfresco dining and lounge areas, the space comes equipped with a greenhouse, perfect for year-round gardening.
Recommended: James Dean's Hollywood Hills Home Hits the Market for $3.9 Million
Björk, who released Utopia (her self-described "Tinder album") last November, has been unloading her real estate holdings since her breakup with Barney. (She told Pitchfork the divorce "was the most painful thing I ever experienced in my life.") In 2015 she put her diminutive cottage in southern Iceland on the market for $200,000, and the next year she parted with her longtime home in Snedens Landing, New York, for $2.2 million.
The penthouse apartment is listed with Douglas Elliman's Philippe Choplin. 
Next Post