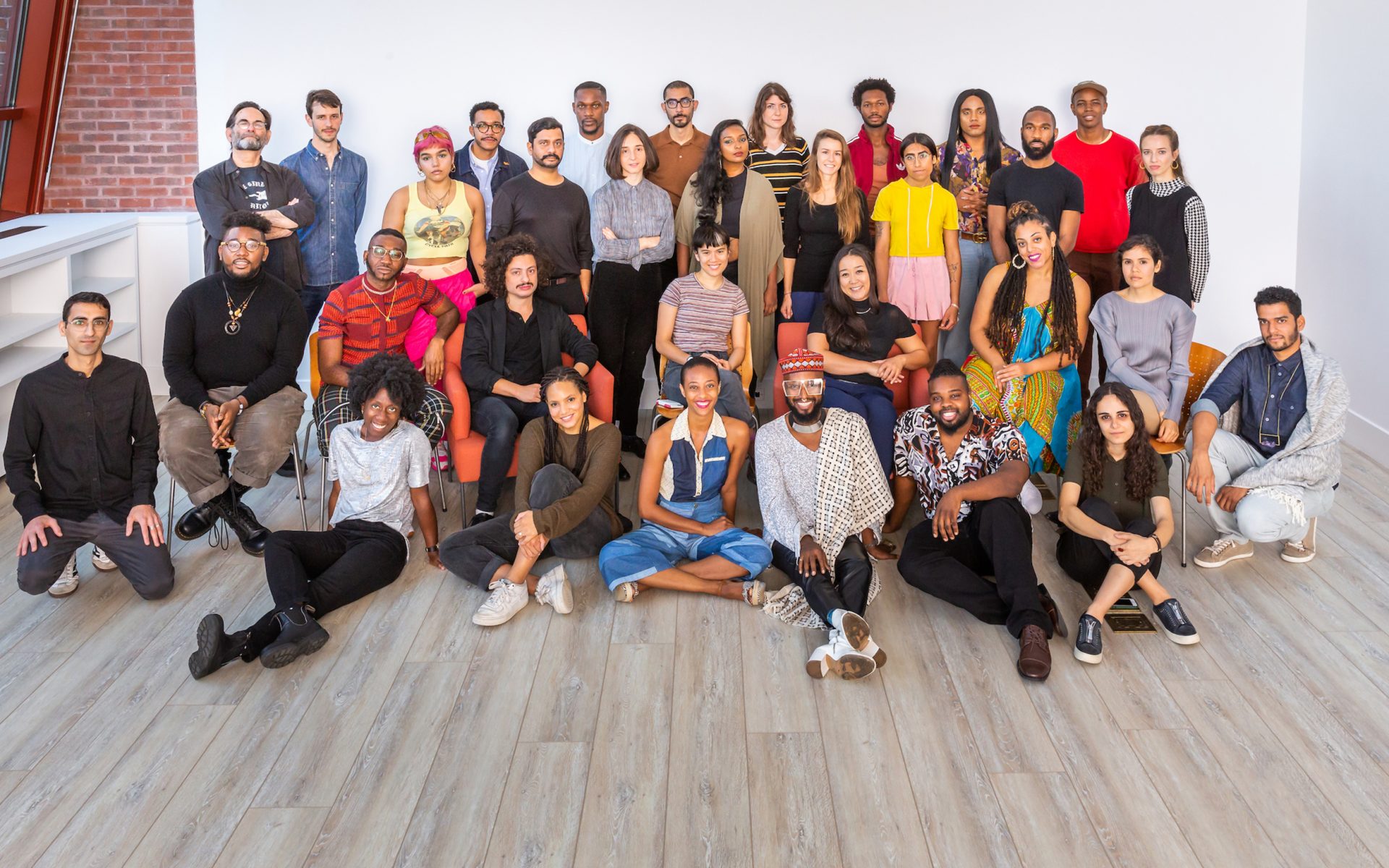 The Shed Selects 52 Emerging Artists for its "Open Call" Program
The program marks a major breakthrough for these visual artists, filmmakers, musicians, and choreographers
The Shed, arguably New York's most anticipated new cultural institution, has just named the 52 emerging artists and collectives it will commission to develop works for its inaugural Open Call program. A committee of curatorial and producing staff reviewed 900 project proposals over a three-month period. Now, the 52 standouts are slated to debut the spring 2019 season.
Work by the commissioned artists spans disciplines, bringing together visual artists, filmmakers, musicians, and choreographers from New York City who haven't yet been recognized by any major cultural institution.
"We launched Open Call with the intent of creating a meaningful opportunity for emerging artists to make new work,"  Tamara McCaw, the chief civic program officer at The Shed said in a statement. "A fundamental part of our mission is to engage our local communities and support New York City's diversity of talent."

Highly qualified New York-based artists, cultural programmers, producers, and academics made the final selection. This panel included, McCaw, Anthony Dunne of The New School-Parsons, Matthew Higgs of White Columns, Hans Ulrich Obrist of Serpentine Galleries and The Shed, filmmaker Sable Elyse Smith, The Shed senior curator Emma Enderby, The Shed's CEO and creative director Alex Poots.
Recommended: The Armory Show Announces Curators for its 25th Anniversary Year
To help realize one crucial part of The Shed's stated mission —to minimize barriers to entry in the art world— each artist will receive $7,000 to $15,000 of funding, personal support, and other resources to develop and present new work in The Shed's black-box theater or galleries. The artists also have the option to present their work in the facility's massive open-air plaza which is encased in an enormous, retractable eight-story shell that's been lauded as a feat of architecture.
The complete list of Open Call artists and collectives is as follows:
Tariq Al-Sabir
Justin Allen
Troy Anthony
Haley Elizabeth Anderson
Vicente Hansen Atria and Mat Muntz
Caitlin Blanchfield and Farzin Lotfi-Jam
Kim Brandt
Maia Chao
Daniel Chew and Micaela Durand
Onyedika Chuke
Gabriela María Corretjer-Contreras
nicHi douglas
The Extrapolation Factory
Avram Finkelstein
Fana Fraser
Moko Fukuyama
Ebony Noelle Golden
Yulan Grant
Hugh Hayden
Prince Harvey
Madeline Hollander
Maryam Hoseini and Phoebe d'Heurle
It's Showtime NYC!
The Illustrious Blacks
Ayesha Jordan
Tahir Carl Karmali
Sam Lavigne
Maya Lee-Parritz
Richard Kennedy
Kyle Marshall
Asif Mian
Troy Michie
#MIPSTERZ
Tyler Mitchell
Neil Padukone
Kelsey Pyro
daaPo reo
Saint Abdullah
Farideh Sakhaeifar
Rachika Samarth
Richard Sears, Clara Cullen, Yael Ginosar, and Ethan Braun
Alice Sheppard and Kinetic Light
Harold "Fyütch" Simmons
Analisa Teachworth
Christopher Udemezue (Neon Christina)
Mariana Valencia
Jon Wang
Julia Weist
Kiyan Williams
Nia O. Witherspoon
Thanushka Yakupitiyage
Yatta Zoker (YATTA)
The Shed will open in spring 2019 in New York, West 30th Street, between 10th and 11th Avenues.
Next Post