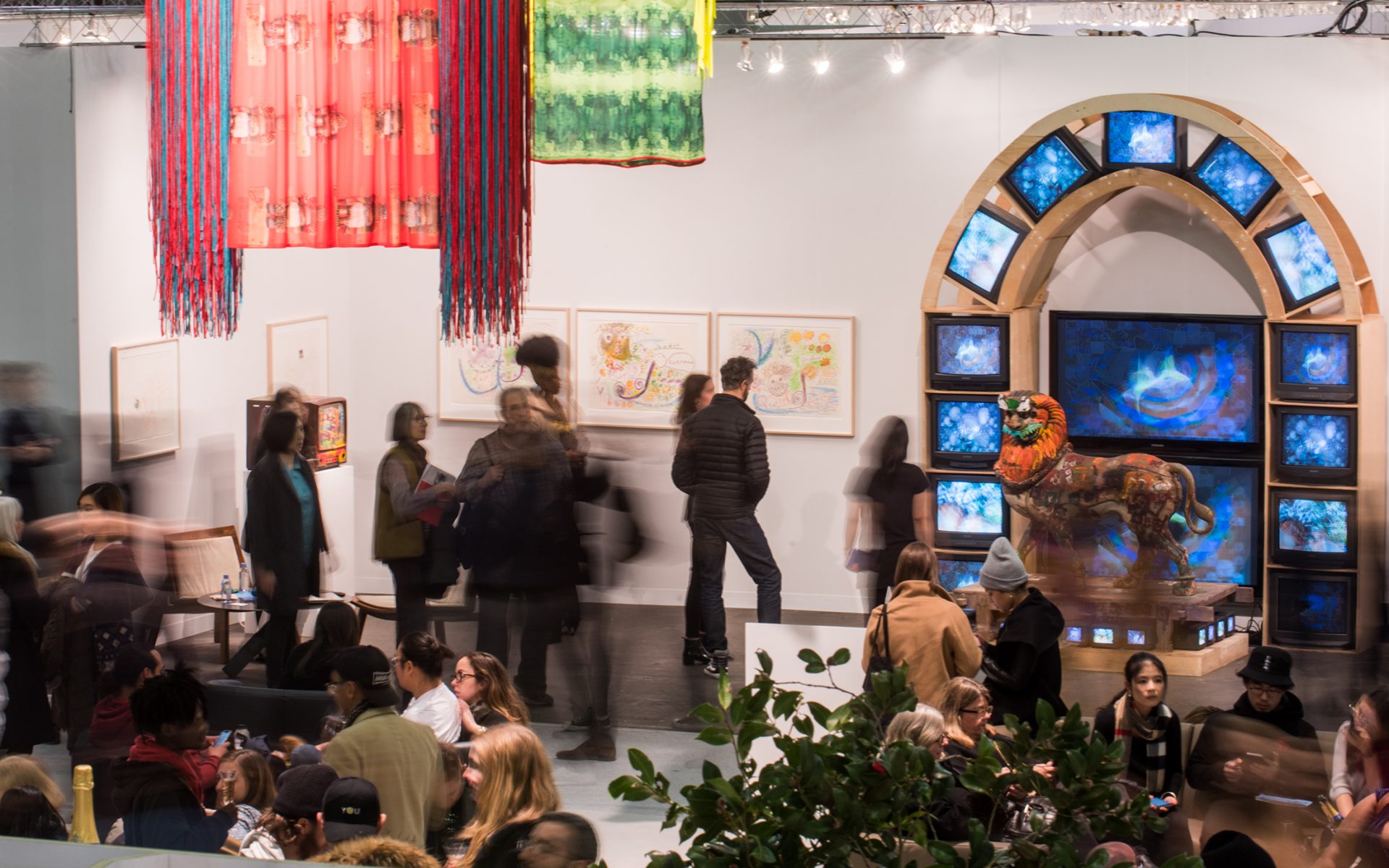 The Armory Show Announces Curators for its 25th Anniversary Year
Sally Tallant, Lauren Haynes, and Dan Byers have been tapped for the New York fair's 2019 edition
The Armory Show announced today that Sally Tallant, Lauren Haynes, and Dan Byers have been selected to curate its 2019 edition.
The 2019 fair, which marks the 25th anniversary of event, will convene a selection of top international galleries at New York's Piers 92 and 94, presenting artworks that range from historical masterpieces to the latest contemporary projects by established and emerging artists.
Recommended: Inside Scotland's Stunning New V&A Museum in Dundee
"We are thrilled to be working with these internationally renowned curators on the occasion of our 25th Anniversary Year," Nicole Berry, the fair's executive director, said in a statement. "Capturing the spirit of the fair's early days, while also looking toward the future, we have selected three curators who will bring new energy and perspectives to the 2019 edition. Engaging Sally, Lauren, and Dan reflects the core of our mission, to provide discoveries, intellectual rigor, and thoughtfulness to the fair experience. This is possible through our deep relationships with international curators and institutions, which continue to make The Armory Show New York's premier destination for top galleries, artists, and collectors alike."
Tallant, who is the director of the Liverpool Biennial, will oversee ambitious projects for the Platform section, which is devoted to large-scale installations and performances that respond to and activate the fair's industrial venue. Meanwhile, Haynes, the curator of contemporary art at Crystal Bridges Museum of American Art in Arkansas, will curate the Focus section, devoted to solo- and dual-artist presentations by relevant and compelling artists.
Additionally, Byers, who serves as director of the Carpenter Center for the Visual Arts at Harvard University, will chair the second edition of the Curatorial Leadership Summit, which brings together an international roster of curators for a daylong, closed-door symposium that addresses urgent issues in the curatorial space.
The Armory Show runs from March 7–10, 2019 at Manhattan's Piers 92 & 94. 
Next Post