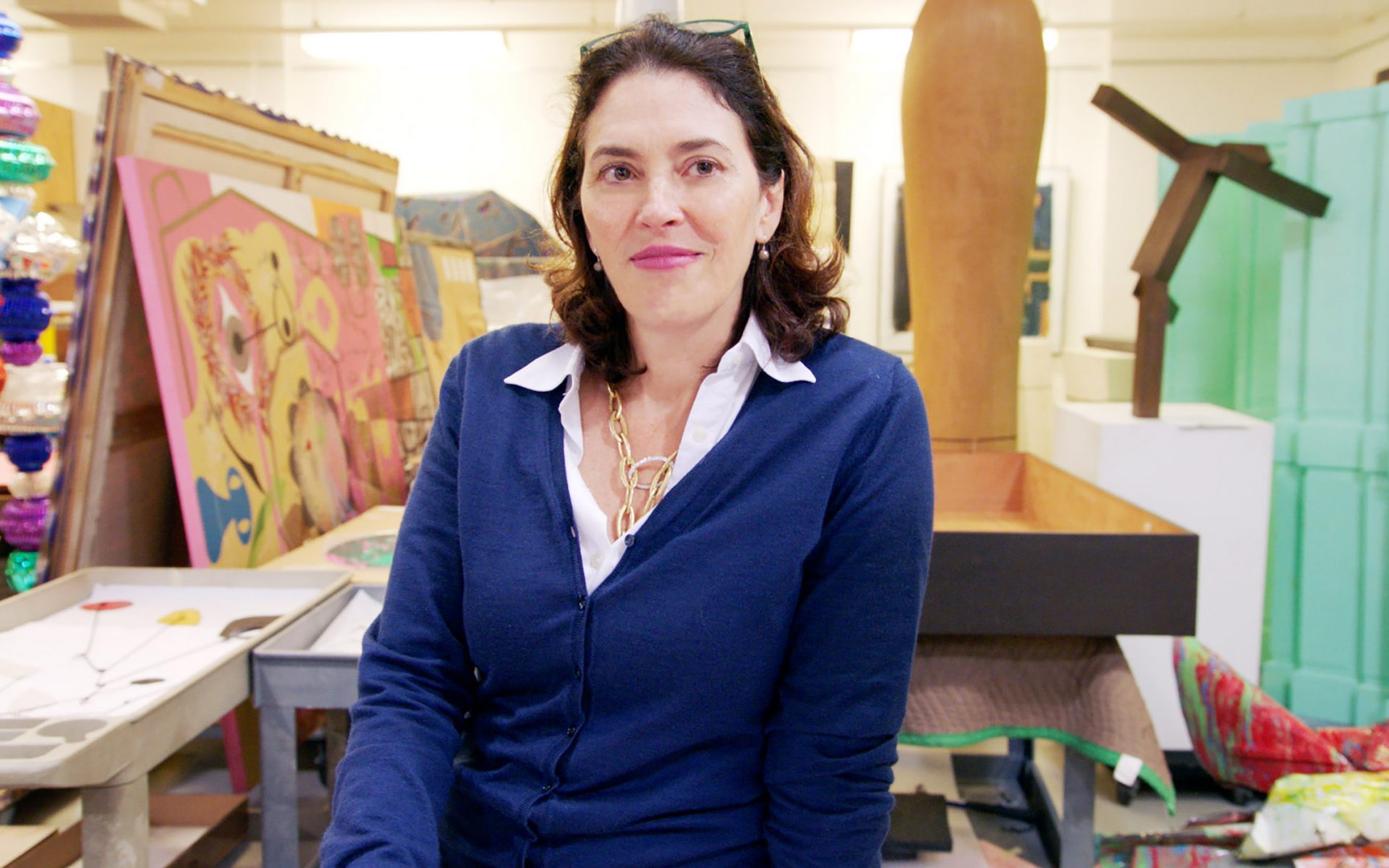 New HBO Film Gives Revealing Look at the Art World's Major Players
The documentary The Price of Everything gives a rare glimpse of the figures—from Jeff Koons to Amy Cappellazzo—who drive the high-flying art market
In the new HBO documentary The Price of Everything, which premiered last night at the Museum of Modern Art, director Nathaniel Kahn dives deep into the contemporary art market, examining through a handful of the art world's most charismatic players (artists, dealers, and auction house executives) the way in which we determine the value of a work of art.
Kahn follows several artists—Jeff Koons, Marilyn Minter, George Condo, Njideka Akunyili Crosby, and Larry Poons—each at different moments in their career and with varied relationships to the art market. He also trails Amy Cappellazzo, chairman of the fine art division at Sotheby's, as she prepares for a major auction; art collector Stefan Edlis, just after he made his $400 million gift to the Art Institute of Chicago (the largest in the museum's history); and storied Swiss art auctioneer Simon de Pury. They give us a rare and incredibly personal and intimate look at the market and the art of buying and selling work, providing along the way insights into the business and into the many elements that drive it.
At the premiere, Galerie spoke with many of the film's major players. Here are a few of the pearls of wisdom we walked away with.
Amy Cappellazzo
On what she wants viewers to take away from the film:
"I hope people watch the film and come away knowing that the art world is an interesting place and an interesting ecosystem. And while it might seem remote and even weird to outsiders, it's actually an inviting and engrossing scene. It's a privilege to be a part of the art world."
On advice she'd give to young collectors:
"Work hard, work smart, believe in yourself, and believe in your opinions. The art world is about being able to substantiate what you think and feel."
George Condo
On the state of the art market:
"I think it's really great because it's so impulsive and diverse and so much more inclusive. The contemporary art world used to only be focused on selling certain artists. Now it includes so many cultures, and it's become a lot more interesting."
Recommended: Banksy Says 'Girl with Balloon' Stunt Was a Misfire
Larry Poons
On the documentary:
"It's a film that spreads itself out across many levels and moments, some intentional, I think, but then sometimes unintentionally. It's dynamic. There's a lot of dynamism in the movie. It comes at you like a truck. Like whoa, whoa, whoa! But then all that goes away when you see it a second time. You watch it again, and it's like, 'Jeez, I didn't get that the first time.' So it's got this quality of what a certain kind of art has. This is a film like art."
Nathaniel Kahn
On the value of art: 
"Art has intrinsic value that transcends money, and you see that in the artists we feature in this film. In their own way, they're all driven to connect with each other and with us. And that's what art is all about. So when money gets ahold of it and it becomes more about that, we lose sight of things and forget what art really is about, which is about fully communicating what it is to be human."
On his hopes for the film: 
"While it's a film about the art world, ultimately it's about the crisis in our values that we have right now. What kind of world do we want to live in? My thought is that we need to stop thinking about the price of things and start thinking about the value of things."
The Price of Everything is in select theaters now and premieres on HBO on November 12.
Next Post