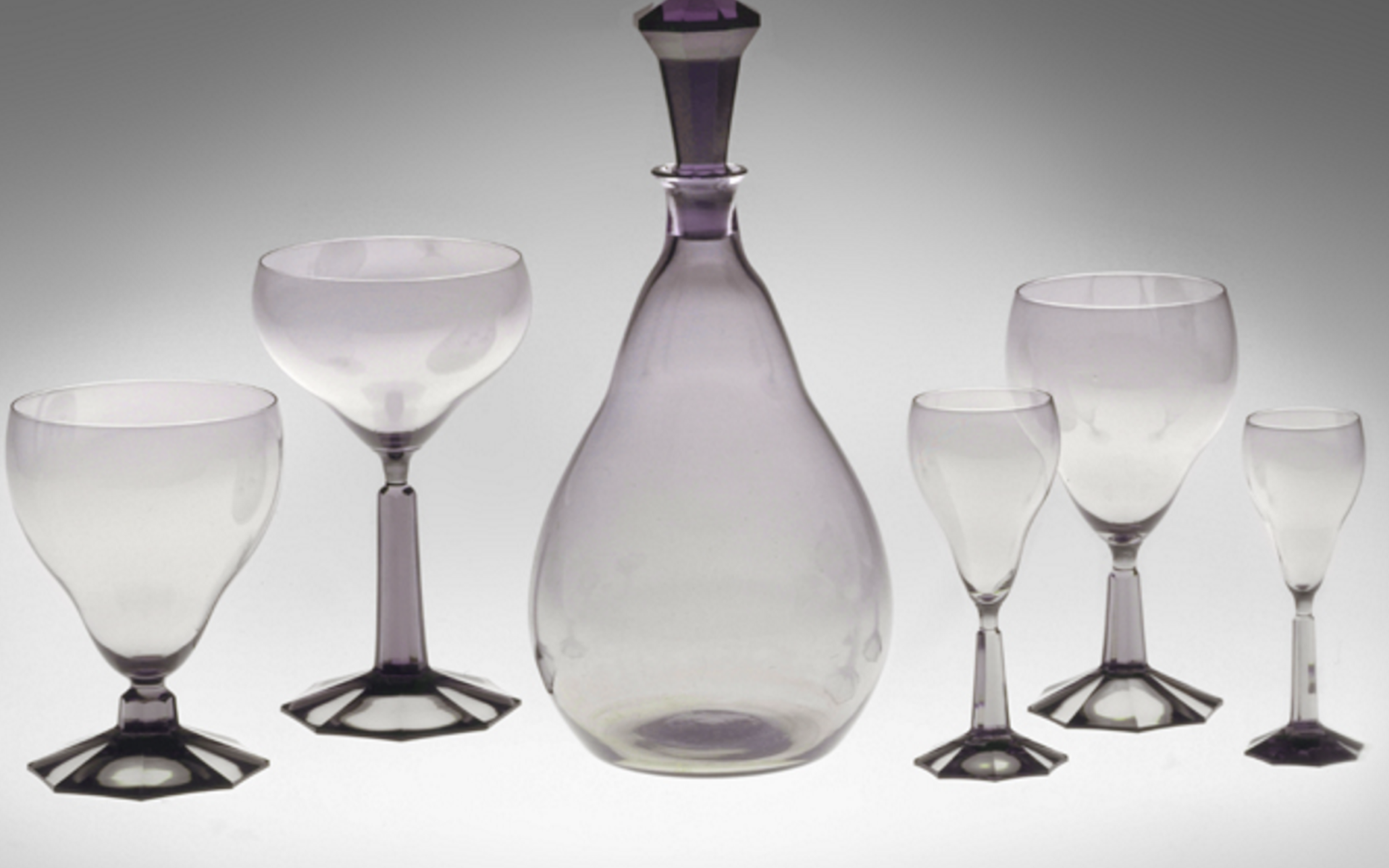 The Beauty of Dutch Design at Miami's Wolfsonian Museum
The must-see exhibit follows design in the Netherlands from 1890 to 1940, tracing the development of Nieuwe Kunst, the Amsterdam School, and De Stijl. 
At the Wolfsonian-FIU Museum's "Modern Dutch Design" exhibition, the elevator door rolls open to reveal an elaborately carved yet graceful oak-and-brass door from a home in Amsterdam circa 1900. It's the welcome to a strikingly pretty show at the Miami Beach design institution that runs through June 11. The thorough exhibition traces the Netherlands' outsize role in design in the fifty-year period from 1890 through Germany's invasion of the nation in 1940—a particularly fertile period for artistic innovation.
The exhibit follows three distinct movements: the Nieuwe Kunst (literally, "new art," a stylized local interpretation of art nouveau), the Amsterdam School (an architecture movement marked by rounded brick buildings and decorative masonry, and De Stijl, the minimalist utopian design style founded by Theo von Doesburg and Piet Mondrian. It also sheds light on how the Dutch history of trading and colonization brought global influences to its design—Indonesia's impact on Dutch textiles being just one example.
Most the material on view is from the museum's own collection. "It's astonishing," says Wolfsonian curator Silvia Barisione, "that Miami Beach should be the home of so much influential Dutch design." So much so that the Netherlands' Stedlijk museum has even asked for loans from the collection. The Wolfsonian (now affiliated with Florida International University) was founded by Miami collector Mitchell "Micky" Wolfson Jr. who acquired much of the Dutch material in the 1980s and '90s.
The varied collection, including furnishings, books, posters, and other ephemera, reveals an interesting dichotomy during the design period, notes Barisione: Left-leaning artists were commissioned to create luxurious objects like lamps, clocks and fireplaces by patrons, but also put thought and energy into simple design and housing options for the worker. The show even features labor-union recruitment posters alongside ones for luxury travel on KLM airlines or on the Holland America cruise line.
Barisione notes that the Dutch "believed artists should transform daily life by redesigning the environment."
"Modern Dutch Design" runs through June 11 at the Wolfsonian–FIU, Miami.
Next Post