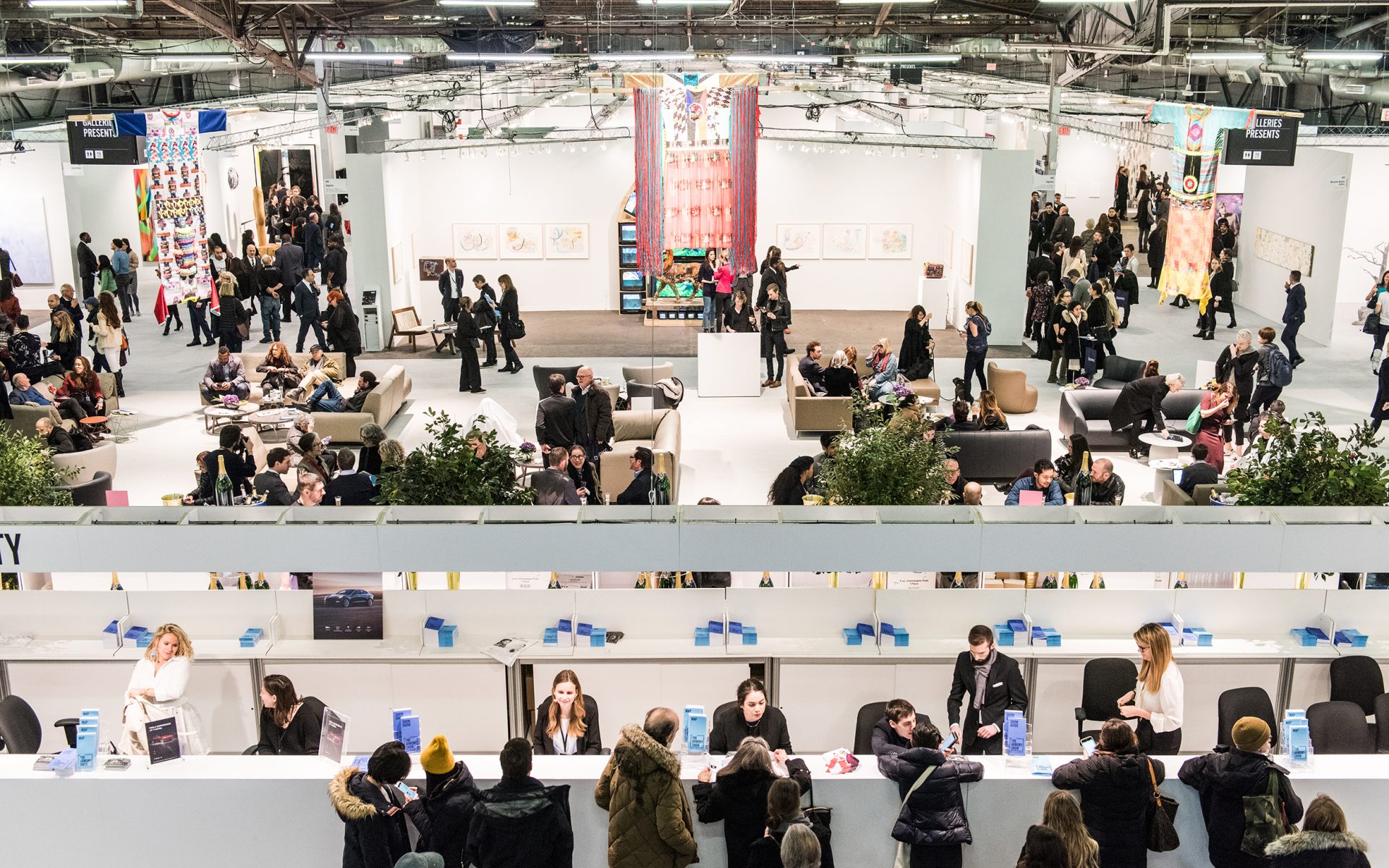 The Armory Show Announces Programming for Its 25th Anniversary Edition
The New York fair, which kicks off on March 7, will host a number of special events in addition to its customary programming
To help mark its 25th anniversary, The Armory Show will be hosting a number of special events alongside its customary programming surrounding its mission for discovering and collecting 20th- and 21st-century art.
The centerpiece of the silver-anniversary celebration will be Armory Live, a series of presentations featuring top curators, artists, critics, and patrons from around the globe, held in the Armory Live Theater on Manhattan's Pier 94. The free and open-to-the-public gatherings will include presentations by Whitney Museum of American Art photography curator Sondra Gilman, artist Caroll Dunham, writer Antwaun Sargent, and Crystal Bridges curator Lauren Haynes. One not-to-be-missed discussion will be with Albright-Knox Art Gallery associate curator Dr. Tina Rivers Ryan and video installation artist Peter Campus, which will be hosted in conjunction with Campus's first US museum survey, video ergo sum, which will be on display beginning March 6 at The Bronx Museum of the Arts.
Recommended: The Armory Show Announces Large-Scale Works by 9 International Artists
Other events taking place during The Armory Show run from business-like, including the conversation "From Investment to Connoisseurship: Debating Major Shifts in Collecting" moderated by Financial Times Art Market Columnist Melanie Gerlis, to titillating—such as the panel discussion "Sex, Provocation, and New York in the '90s" featuring writer Linda Yablonsky, artist Betty Tompkins, and gallerist Mitchell Algus, taking place on Saturday, March 9.
One of the biggest happenings of the four-day show will be the second installment of the Curatorial Leadership Summit. Though it's a closed-door affair (it's open only to curators), the first half of the daylong program will bring together more than 70 art-world notables including Dan Byers, director of the Carpenter Center for the Visual Arts at Harvard University and Hammer Museum Chief Curator Connie Butler for a series of closed-door conversations. The summit wraps up with a talk between artist Nick Mauss and Lynne Cooke, Senior Curator of Special Projects at Washington D.C.'s National Gallery of Art, which is open to the public.
The Armory Show takes place Thursday, March 7 through Sunday, March 10 at Piers 92 and 94 in New York. 
Next Post