This Cape Town Artist's Ambitious Practice Explores Identity in South Africa
After finding career-defining success with her latest works, Thania Petersen is gearing up for a solo exhibition at L.A.'s Nicodim Gallery in July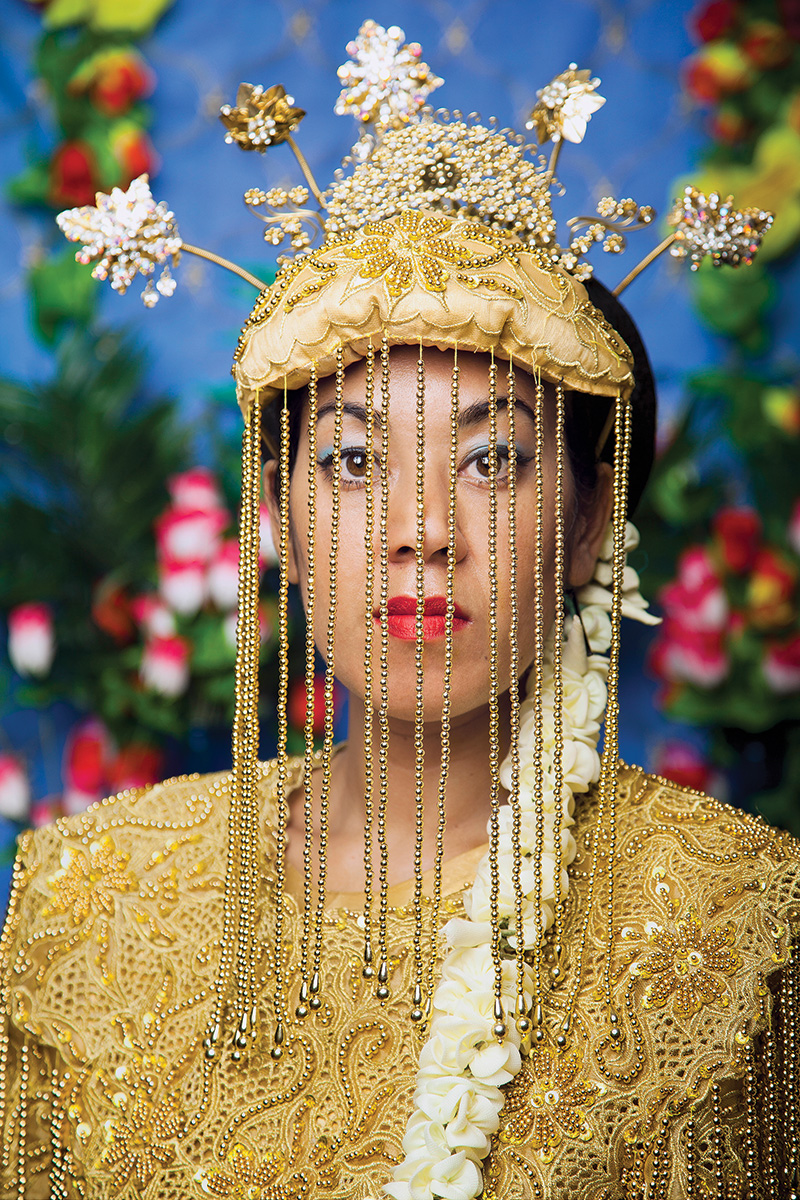 For many artists, the pandemic lockdowns served as fruitful respites to contemplate and create. Few, however, were able to turn the experience into the same career-defining success that Cape Town artist Thania Petersen has. During South Africa's strict quarantine Petersen birthed her ambitious video work, Kassaram, with help from her husband and three children. A piece of fabric pinned up in the living room provided a green screen. Petersen thrust herself and children in front of the camera, with other family members dropping off clothes to be used as costumes.
The resulting 12-minute film depicts a collage of dancing figures and floating lips that transition into scenes of chaotic bursts of fire. Joyous and thought-provoking, the video utilizes traditional Cape Malay costumes and music to address the intricacies of her identity in South Africa. Shown at international institutions, including London's Whitechapel Gallery and the Istanbul Modern, the piece was immediately acquired, in 2021, by the Smithsonian National Museum of African Art in Washington, D.C., and an adapted version is currently being displayed on a digital billboard along Sunset Boulevard in Los Angeles through May 31.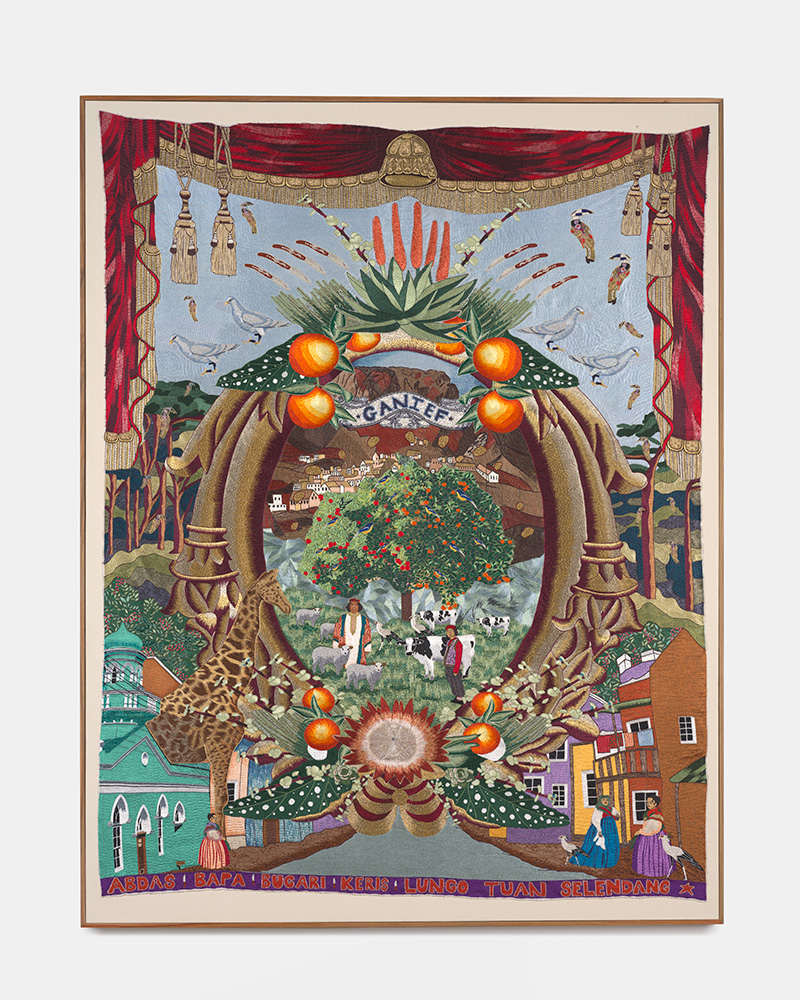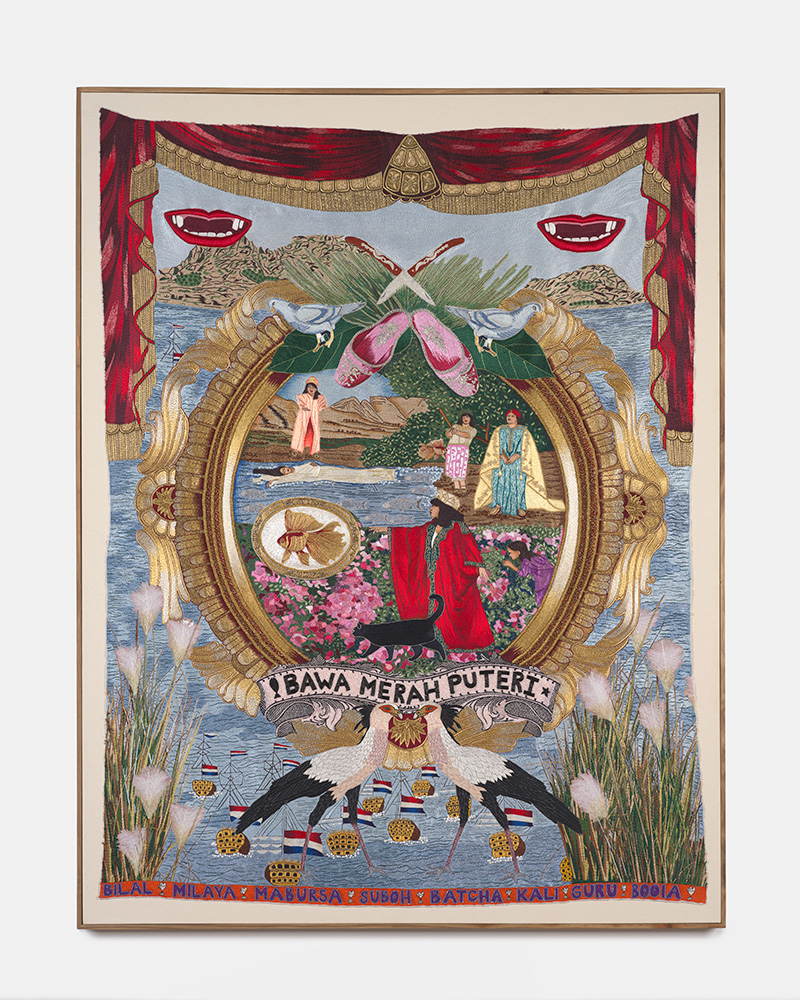 The artist—whose work will be presented in a solo exhibition at Nicodim Gallery in Los Angeles in July—is also known for her tapestries, meticulously hand embroidered and adorned with beads and seashells. They portray the rituals of the Cape Malay people through a tongue-in-cheek filter. "Humor is our saving grace and tool for self-love," says Petersen. There is survival in communities that can laugh at the same things, she adds. "Textile to me is a love language that bypasses time—textile is so ancient and so new."
Across her entire oeuvre, Petersen explores satire with a critical look at colonial histories that span continents. "The possibility to practice our rituals, sing our songs, and pray has held enslaved cultures together," says the artist, whose experimentations with various mediums stem from a natural search for the ideal form. "Some ideas I can only see in photography and others in textile."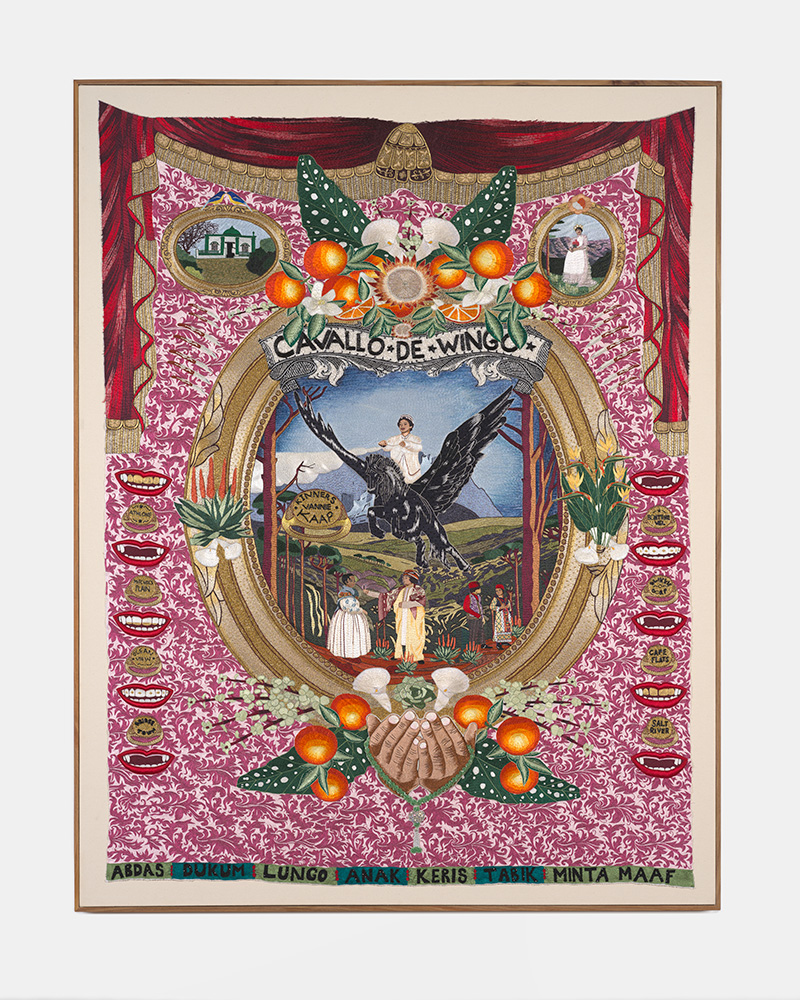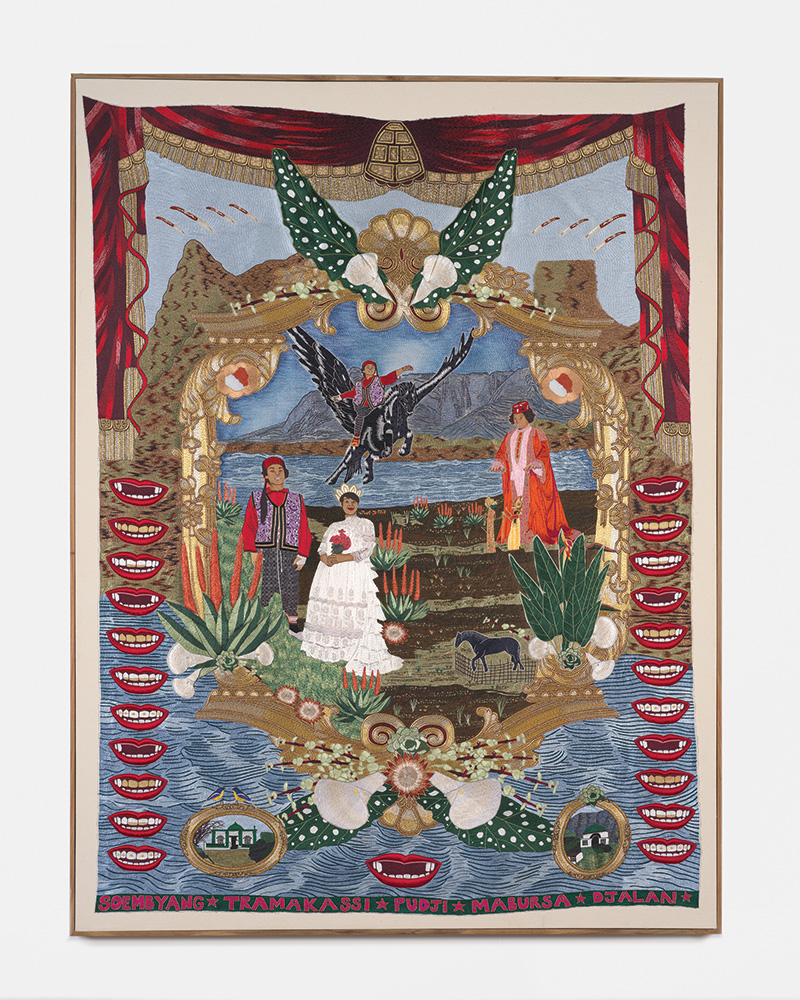 A version of this article first appeared in print in our 2023 Spring Issue under the headline "Self Reflection." Subscribe to the magazine.
Next Post