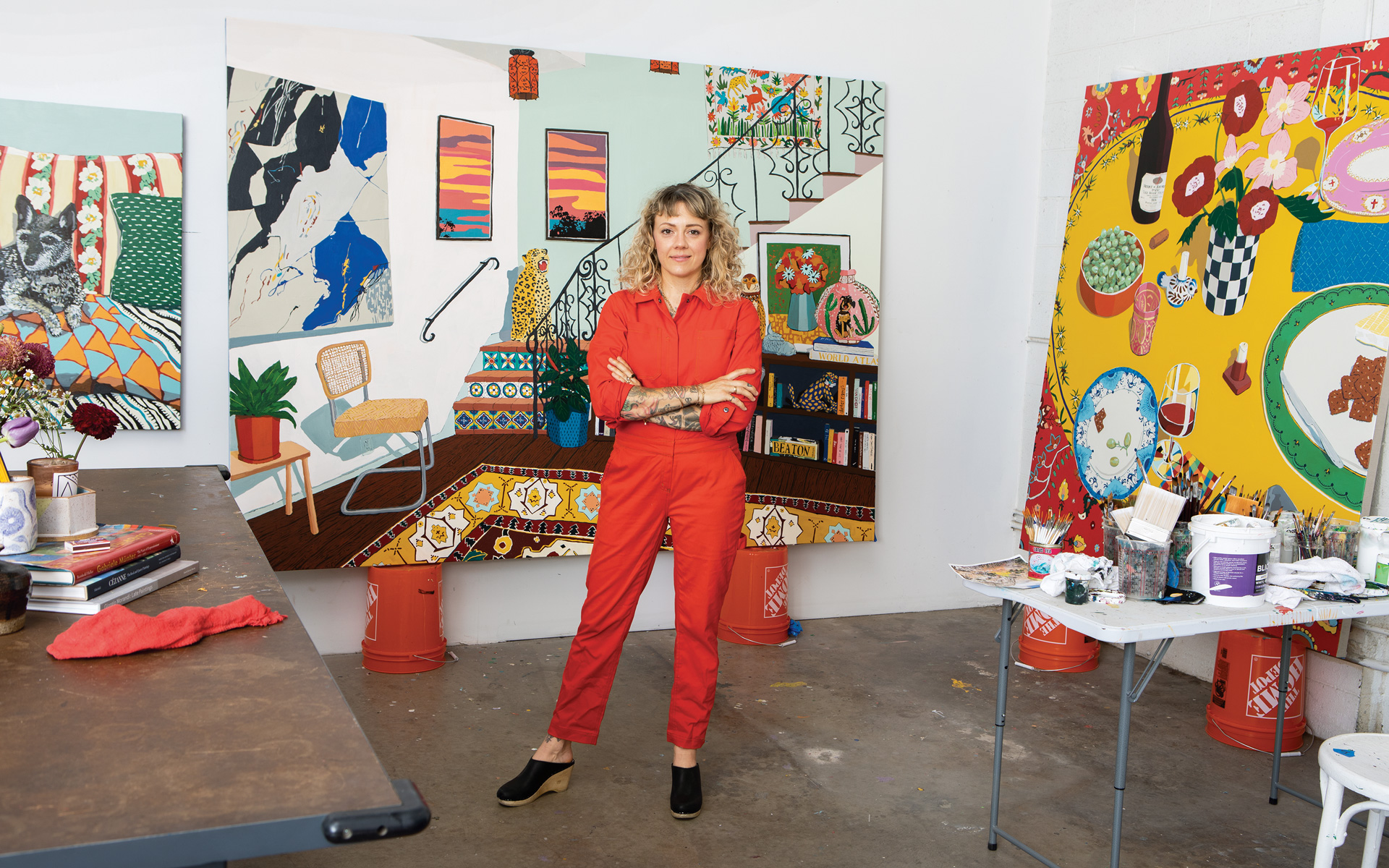 Artist Hilary Pecis Opens Captivating Solo Show at David Kordansky Gallery in Los Angeles
For "Paths Crossed," on view March 18 through April 22, the L.A painter transformed a selection of her signature snapshots into acrylic urban landscapes
As a disciplined runner, Los Angeles painter Hilary Pecis covers anywhere from 45 to 55 miles per week, accumulating countless iPhone photos of the city along the way. "The landscape in L.A. is so incredible," Pecis says during a recent visit to her studio in the Frogtown neighborhood, describing the patchwork of lush front yards, strip mall parking lots, and scenic hillsides on her routes. "From Elysian Park, you look across the freeway and the San Gabriel Mountains are right there."
For "Paths Crossed," her inaugural solo show at David Kordansky's L.A. gallery, on view from March 18 through April 22, Pecis will transform a small sample of her snapshots into acrylic urban landscapes, dialing up the relatively flat hues of these digital images to match the fantastical colors of her memories. The real-life pinks and indigos of a mountain sunset in Santa Monica, for example, "are so much more vibrant than in my photo," she says. (After briefly considering upgrading her phone for a higher-resolution camera, she realized that she actually prefers her imagination.)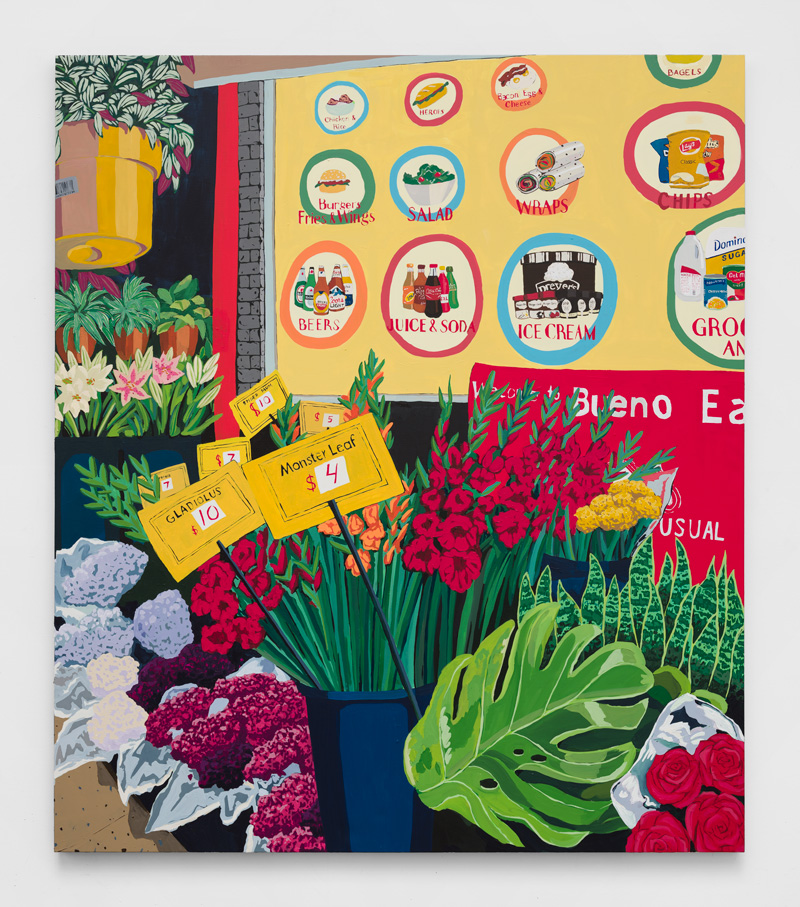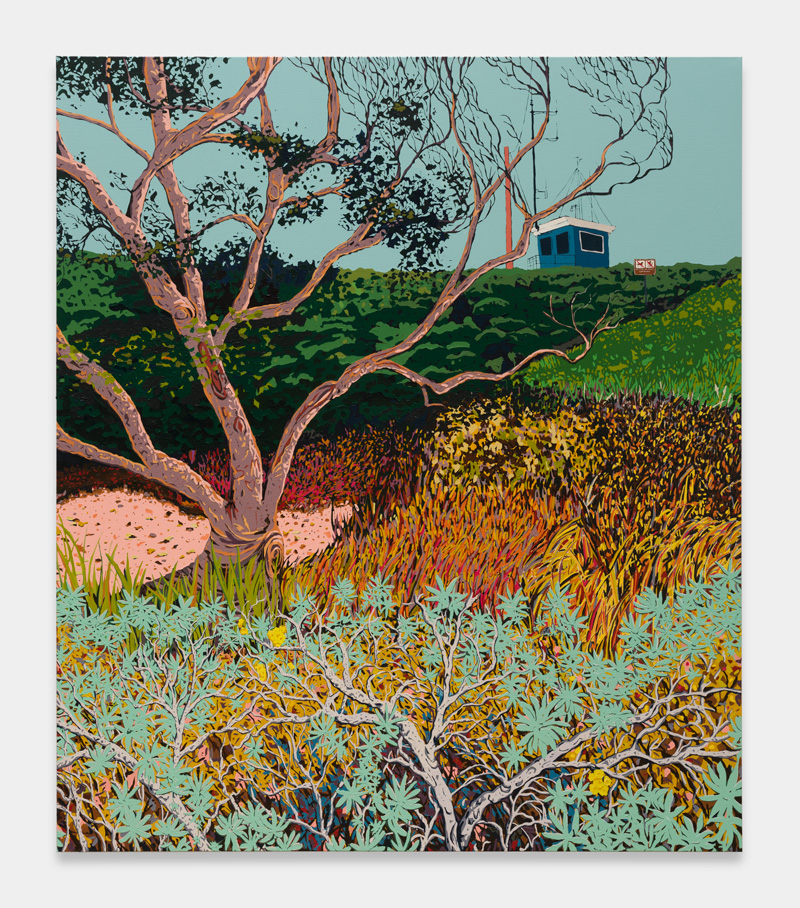 The show marks a shift for the artist, who is best known for painting still lifes—domestic tableaux saturated in both the patterns and primary palettes that draw comparisons to David Hockney and Jonas Wood. To compose scenes stripped of right angles or other man-made points of reference "was really exciting to me and also the most challenging," says Pecis, whose artworks display more organic brushstrokes that focus on "connecting natural movements of the sun to shadow and reflection." Capturing this vast subject matter resulted in scaled-up canvases, too: 100 inches tall by 140 inches wide—the largest works she's ever made.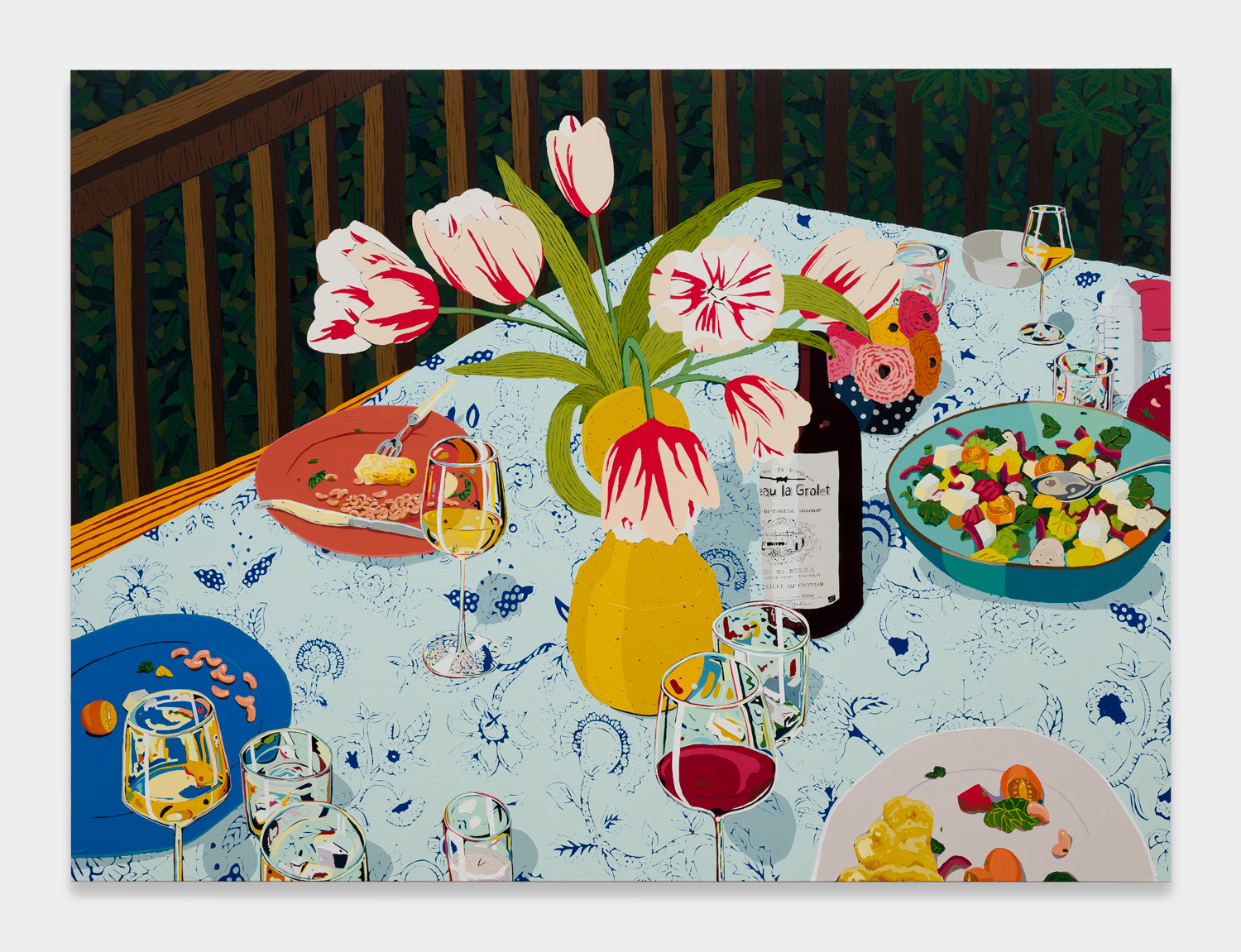 Pecis's show at David Kordansky Gallery, where she worked as a registrar until early 2018, coincides with another milestone—running her 2,000th mile. "I'm so excited, it's ridiculous," she says. "It's a slow journey—you take a little bit at a time, where you enjoy looking around. I want to invite people to come and see where I've been."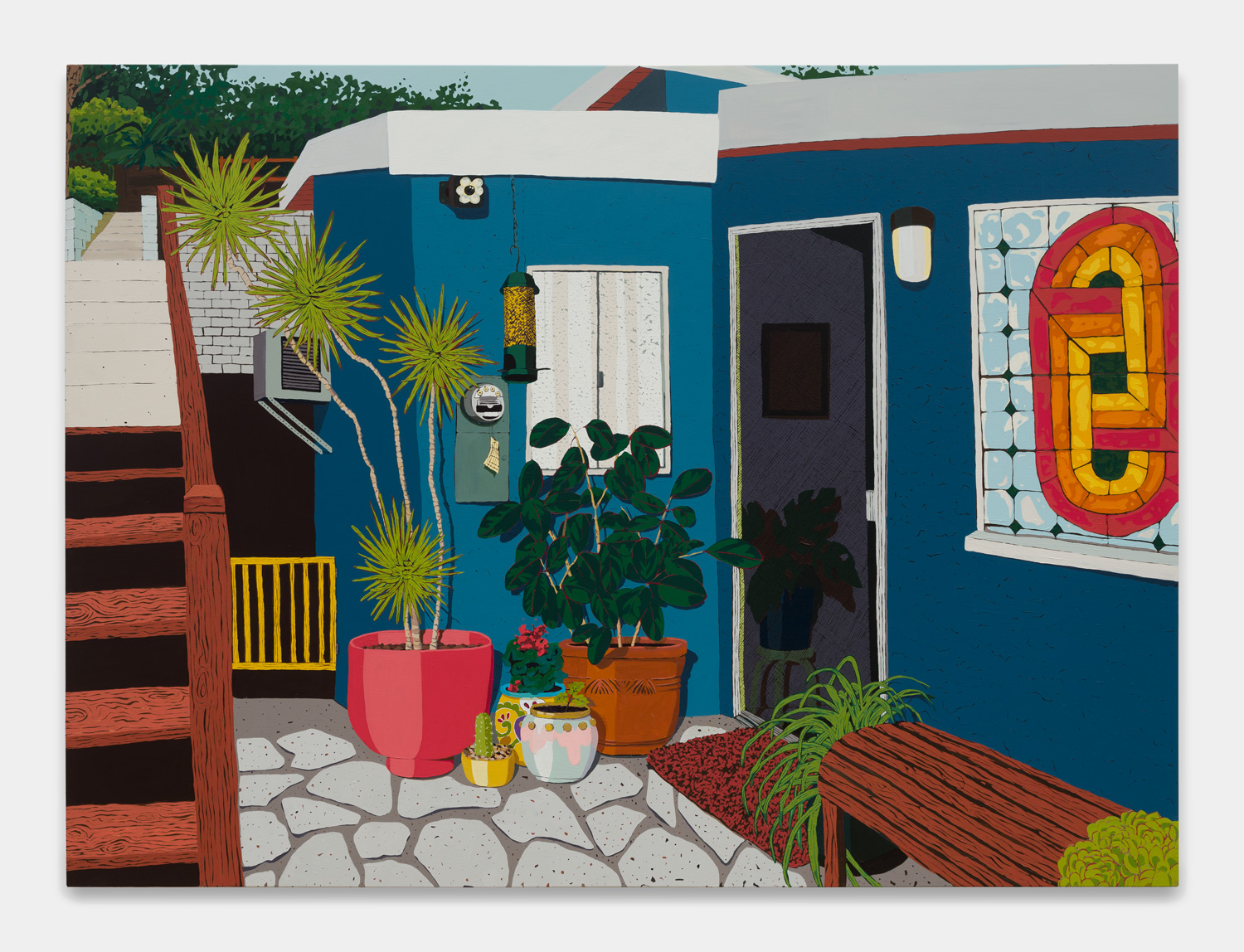 A version of this article first appeared in print in our 2023 Spring Issue under the headline "Self Reflection." Subscribe to the magazine.
Next Post