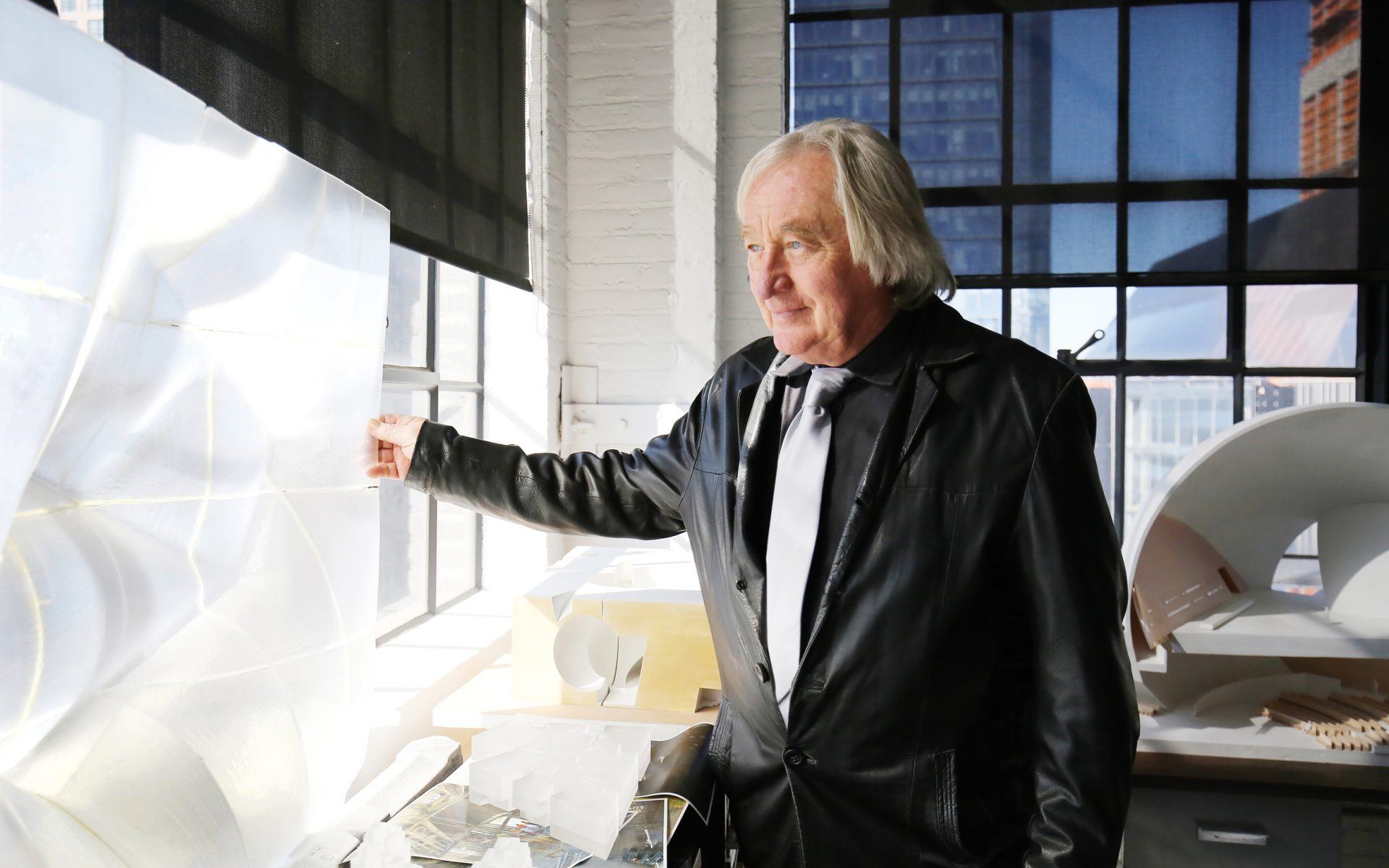 Why Prolific Architect Steven Holl Is Busier Than Ever
Architect Steven Holl's cultural centers spring from the most ethereal inspiration
For architect Steven Holl, praised for his luminous, sculptural buildings, the design process often starts with the most ephemeral of ideas. To create the undulating, overlapping curves crowning the Museum of Fine Arts, Houston's upcoming building for modern and contemporary art, the architect says he imagined "clouds pushing the roof down." For his expansion of the John F. Kennedy Center for the Performing Arts in Washington, D.C., opening in September, Holl envisioned three new pavilions swelling from the landscape like a glissando, the term for the sliding of notes on the musical scale.
Those are just two of the more than half a dozen cultural, educational, and devotional buildings under construction by Holl's namesake architecture and urban design firm. His poetic concepts for buildings always begin with a five-by-seven-inch watercolor. "I've been true to that process for 40 years," says Holl, who has archived the first drawing of every building he's ever conceived.
Recommended: Florida's Baker Museum to Unveil $25 Million Expansion in Wake of Hurricane Irma
A watercolor of overlapping circles, symbolic of everything from a womb to heavenly orbs, was the springboard for his futuristic-looking ChinPaoSan Necropolis, a nondenominational burial site and gathering space under way in Taipei. "When you intersect these spheres three-dimensionally with the computer," says Holl, "you get spaces you could never realize before." A statement that in some part explains the originality of his designs but in no way accounts for the complete measure of their genius.
A version of this article first appeared in print in our 2019 Summer issue under the headline "Outside the Box." Subscribe to the magazine.
Next Post